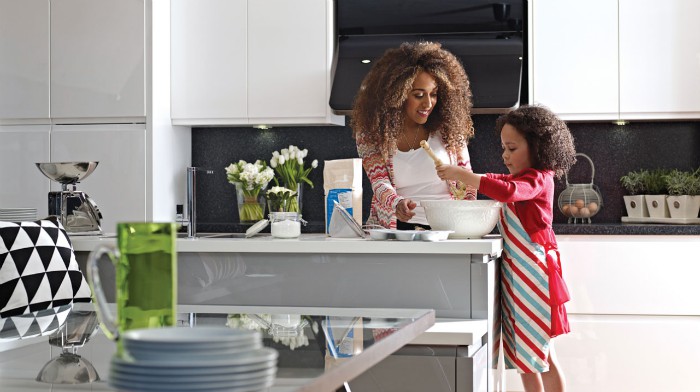 Building a new home this year? Or thinking about renovating your outdated kitchen to something fresh and new? Stay ahead of the curve with these current and upcoming trends in the kitchen industry.
Walls of Storage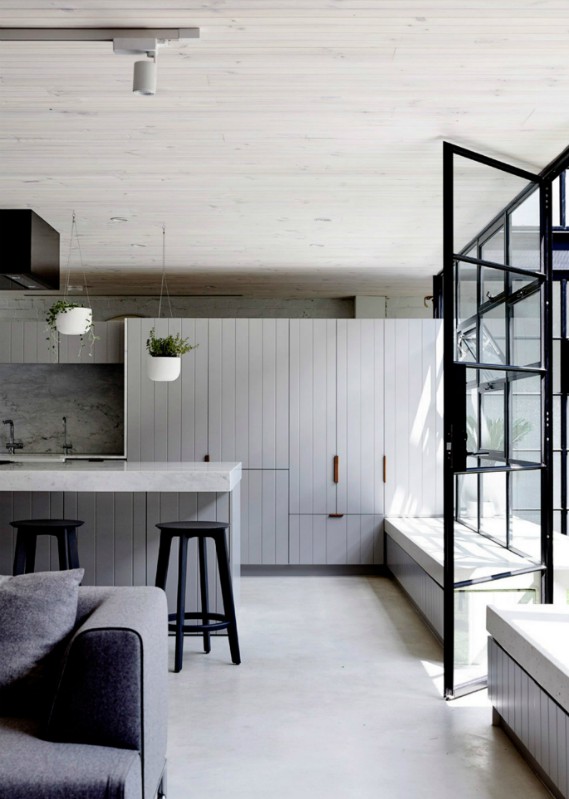 Beautiful yet functional storage will never go out of style so if this is something you are considering going for, do it. This trend is nothing if not kitchen design heaven and hides all the visual chaos of small appliances, dishes, food containers etc.
Concealed Vents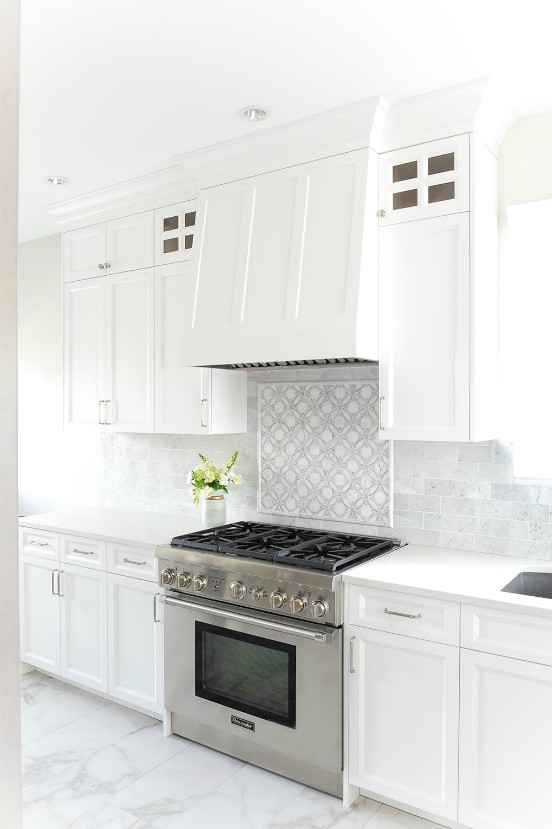 Industrial hood vents are fine and dandy if you're running a restaurant, but in the residential sphere, a seamless look will heat up kitchens going into spring 2019. Whether in a traditional or modern design, it's all about quieter, artful look over the oven.
Matte Everything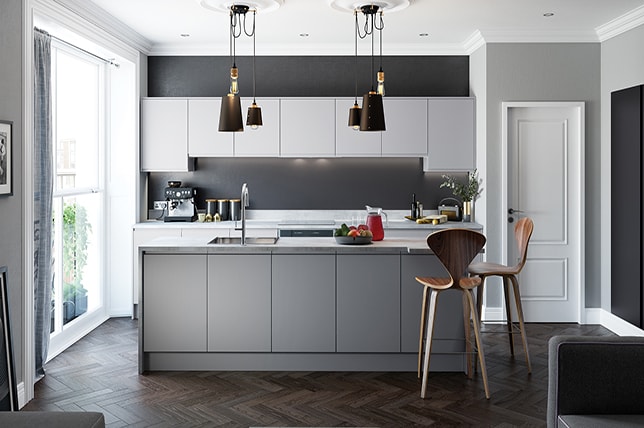 Who doesn't love the slick touch of matte finishes? And lucky for you, we've noticed showrooms chock full of matte cabinetry and appliances that while attractive, are ultimately much easier to keep clean and are certain to not go out of style anytime soon thanks to their forever-cool allure.
Heated Countertops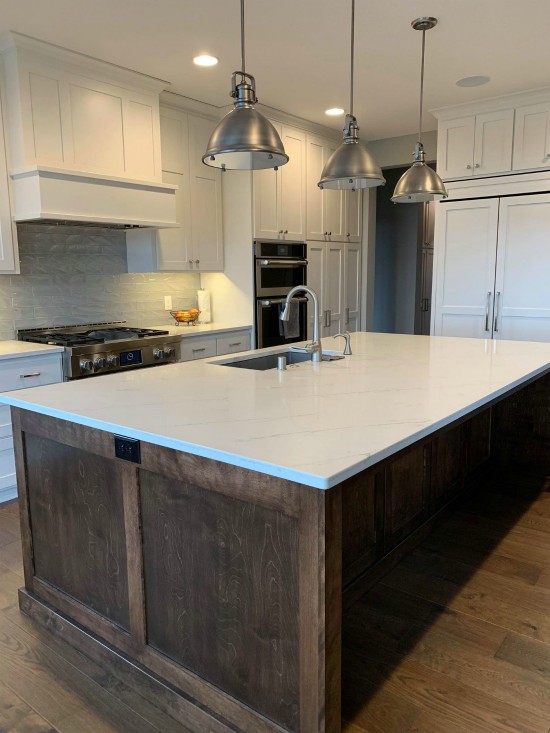 Taking luxury to a new level, homeowners are including heated countertops in their latest kitchen renovations. This trend is widely popular among those who love the look of granite and quartz, but hate how cold it is to lean on. Click here to see how to install heated countertops without hiring a professional.
Glass and Steel Room Dividers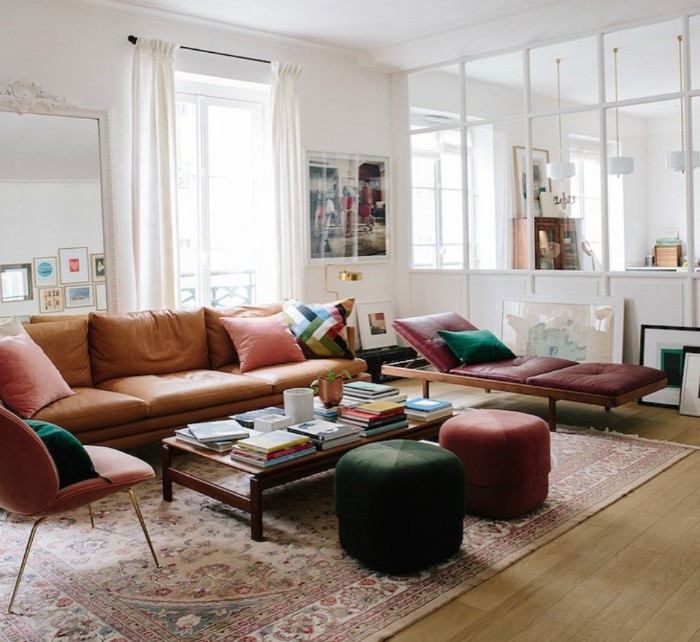 When used to separate a kitchen and living room, these transparent dividers can keep food smells and noise in the kitchen, while creating the visual effect of a large, open floor plan. If you aren't sold on an open floor plan, yet want to make your space feel connected, this is the solution.
Bespoke Pantries and Larders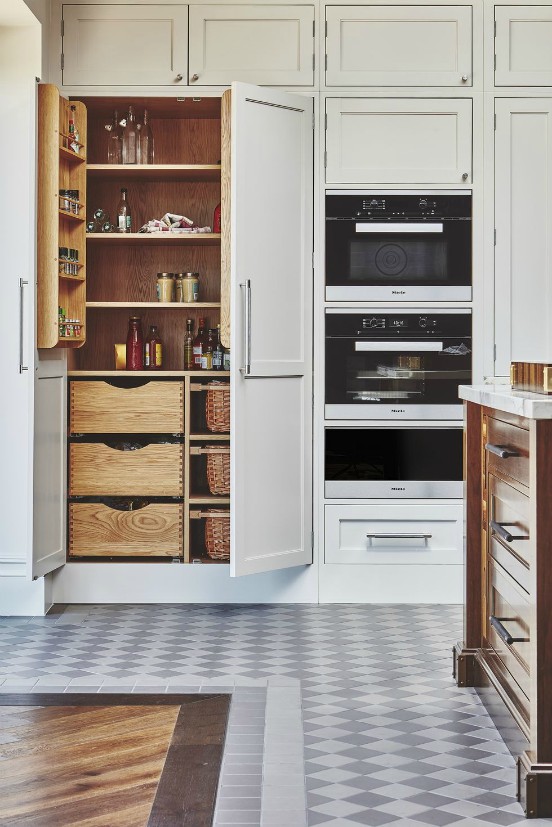 "When redesigning your kitchen, a bespoke larder is still one of the biggest trends this year and next,' reveals Naked Kitchens. "A must–have in the modern kitchen, with storage at the right temperature and ingredients easily accessible, a well-designed bespoke larder is also a thing of great beauty."  
Moveable Islands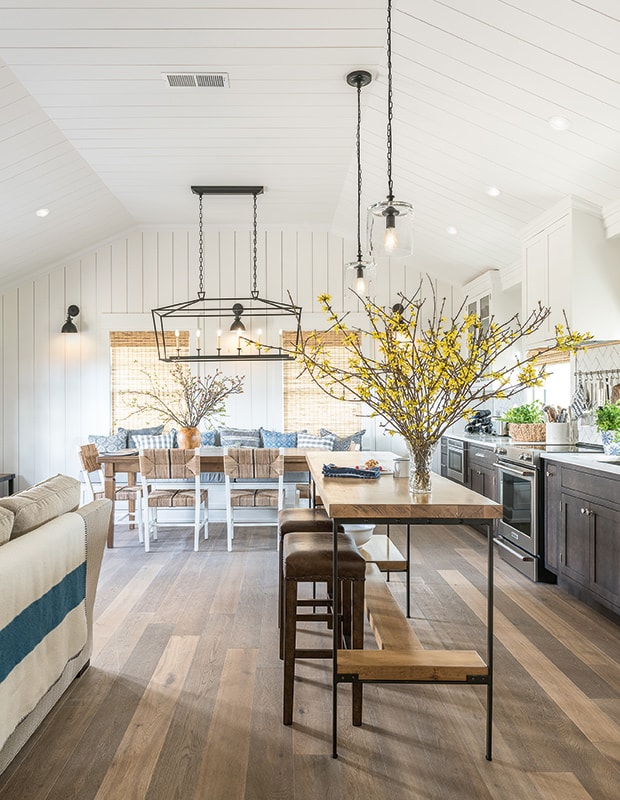 Islands are handy as prep surfaces and extra seating, but they don't need to be set in stone. This slim, moveable island offers flexibility when entertaining, and has an airy base perfect for small spaces. Of all the trends this spring, this one seems to be the most practical.
Smart Fridges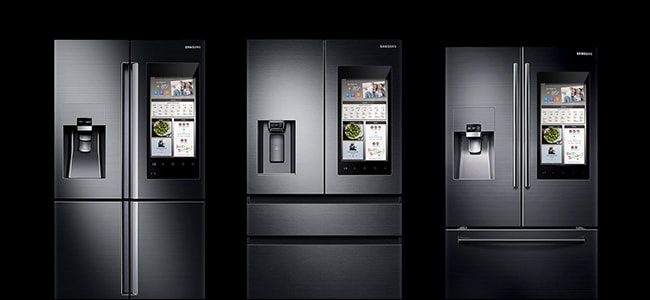 While they may not be popping up in every new home just yet, the trend of smart appliances has become significantly more popular in 2019. And there's no denying that a smart fridge could actually be pretty useful.
Colored Cabinetry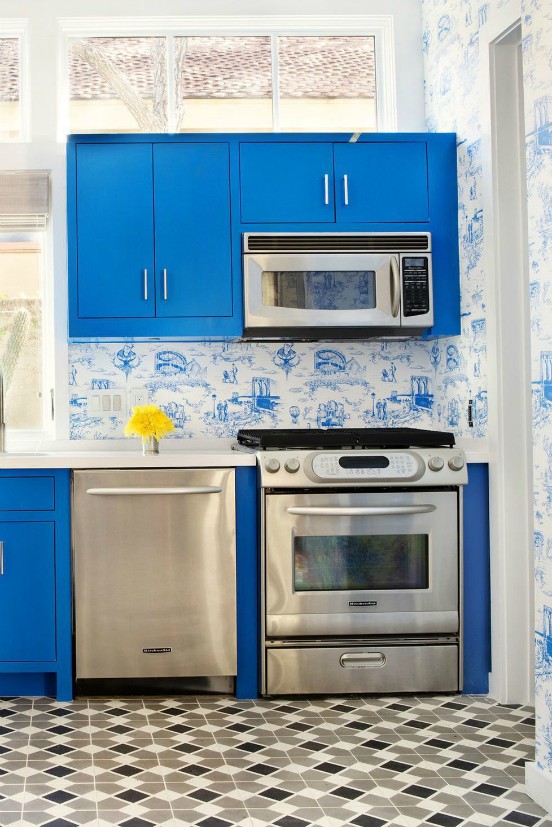 "Many people are beginning to incorporate colored cabinets in kitchens while moving away from all white cabinetry. Making a statement and creating a mood with cabinetry, like using deep or grey-washed blues and greens is in high demand. These are being beautifully paired with fixtures and hardware in brass and other contrasting metals." – Sara Ianniciello
Quartz Countertops Still on Top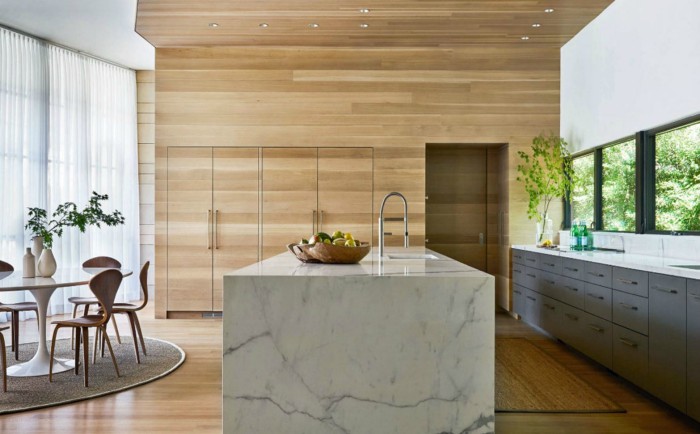 For high-end kitchen countertops, quartz still reigns supreme. The material is extremely hardy, can last virtually forever, is a breeze to maintain and is anti-microbial. Granite, the main competitor in the high-end bracket, requires slightly more maintenance.
Which of these trends is your favorite? Click here to ask yourself the hardest "would you rather" home renovation questions.