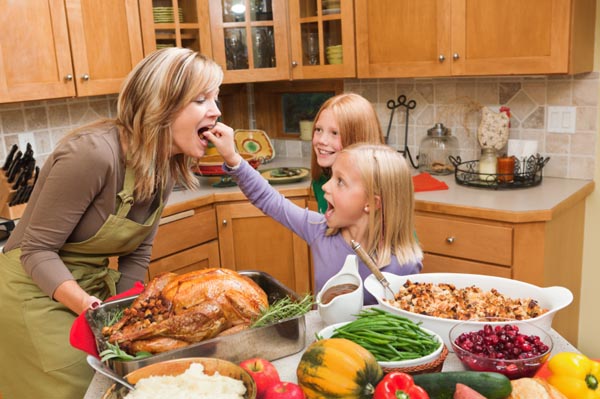 If it's your turn to host Thanksgiving this year, you know that there's more to hosting a holiday gathering than just preparing the food. Here are 10 ways to impress your guests and make your home the best place to gather this holiday season.
Invest in a Warming Tray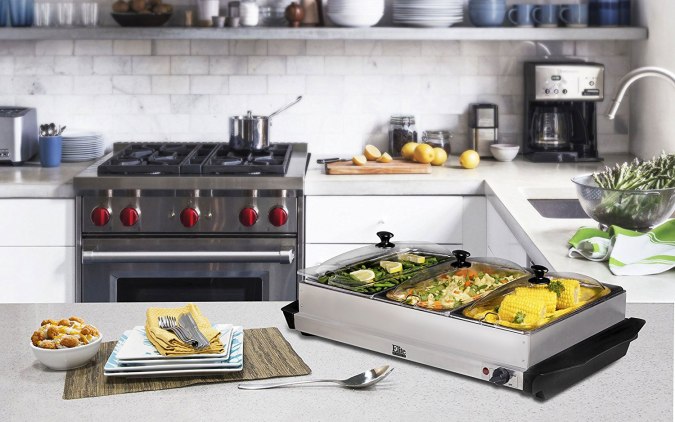 Warming trays allow you to keep your dishes at a safe temperature until you are ready to serve. Whether it's your famous yams, tasty gravy or even the turkey itself, a convenient heating tray can provide a helping hand when you're making the best Thanksgiving dinner ever.
Watch for Pre-Black Friday Deals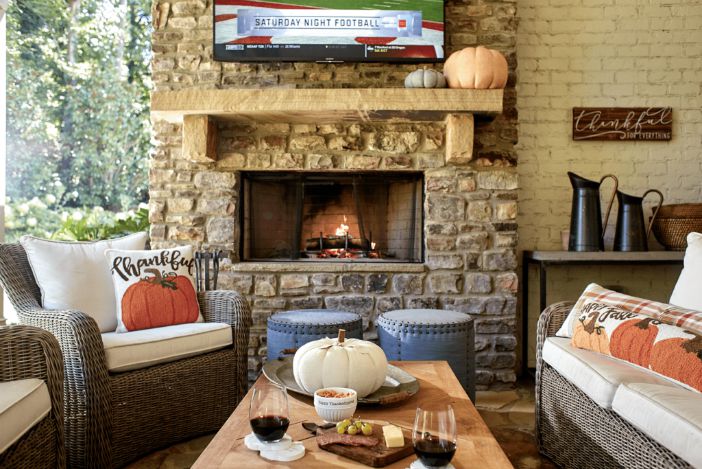 Make your living room the ultimate Thanksgiving football viewing spot with a new TV. Places like BestBuy and Walmart are always promoting sales on big electronics even before the holiday weekend. See deals now.
Designate an Area Just for Football Watchers to Graze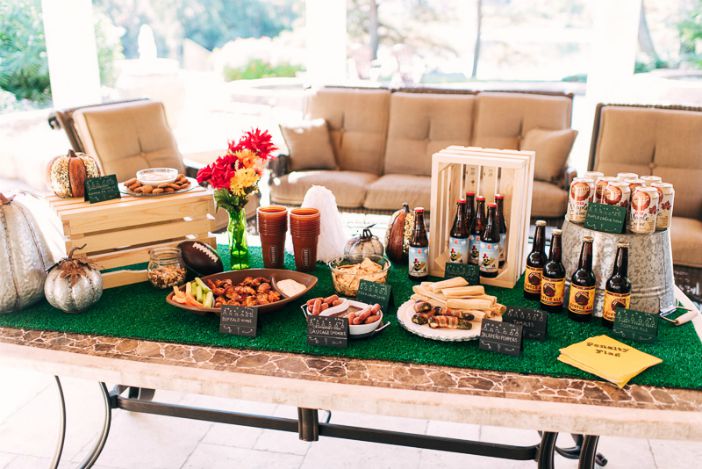 Whether it's a table or a section of the house, create a space for people who are into the football games. Deck out your space with snacks and drinks near the TV so that they don't miss a moment. This area keeps people out of the kitchen while the food is being prepared but ties them over until the Thanksgiving meal is done.
Spruce Up Your Entry Way with Fall Décor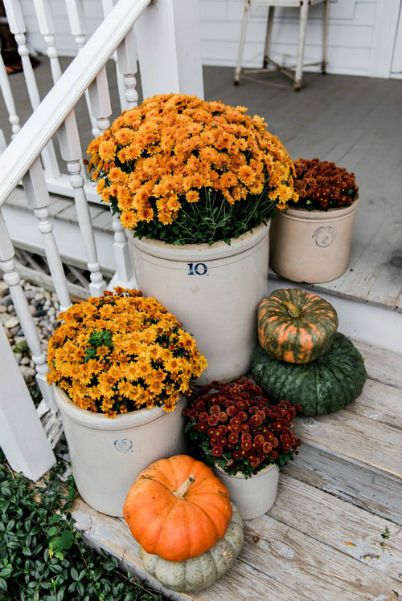 Stock up on extra pumpkins, potted mums, and holiday decorations while the best selection is out for Halloween. (Yes, the fresh stuff will last a few more weeks.)
Apply a Heating Pad Under Your Countertop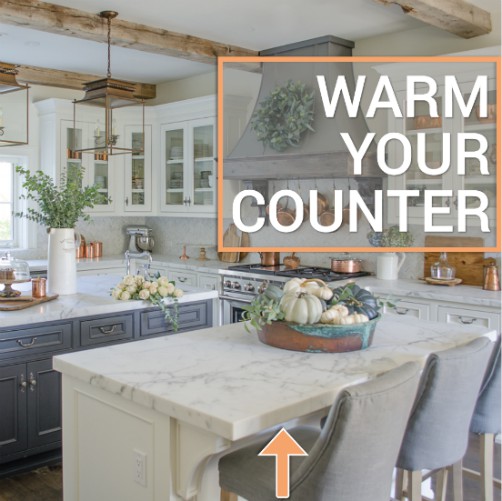 Make your kitchen island a little more inviting this holiday season by adding some warmth under the overhang. An ultra-slim stick-on countertop heating mat can be installed yourself and will take away that cold chill of granite or marble. (Plus, warmer plates!)
Give Centerpieces a New Home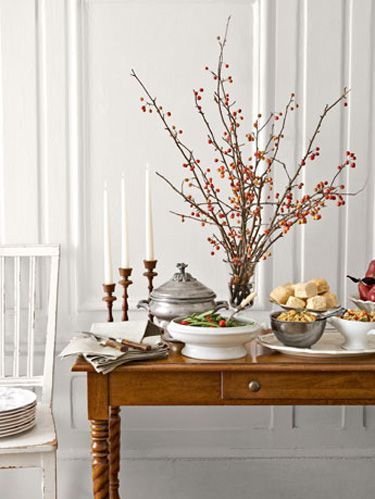 Free up prime dinner-table real estate by moving oversize arrangements to the buffet. And don't bother with elaborate floral fantasies: Just go "shopping" in your backyard for branches of holly, crab apple, or bittersweet berries. Then bring in-demand items — butter, gravy, cranberry sauce — to the middle of the table.
Install a New Backsplash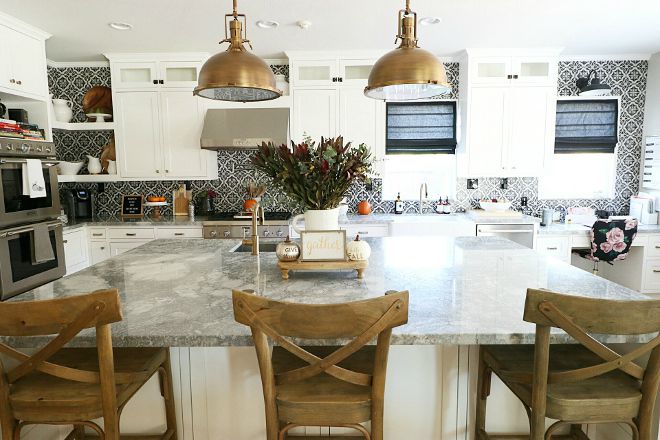 One way to make your kitchen feel brand new without having to spend an arm and a leg is to update your current backsplash. Guests are sure to notice the improvement and you will enjoy spending time in the kitchen even more.
Purchase an Electric Gravy Boat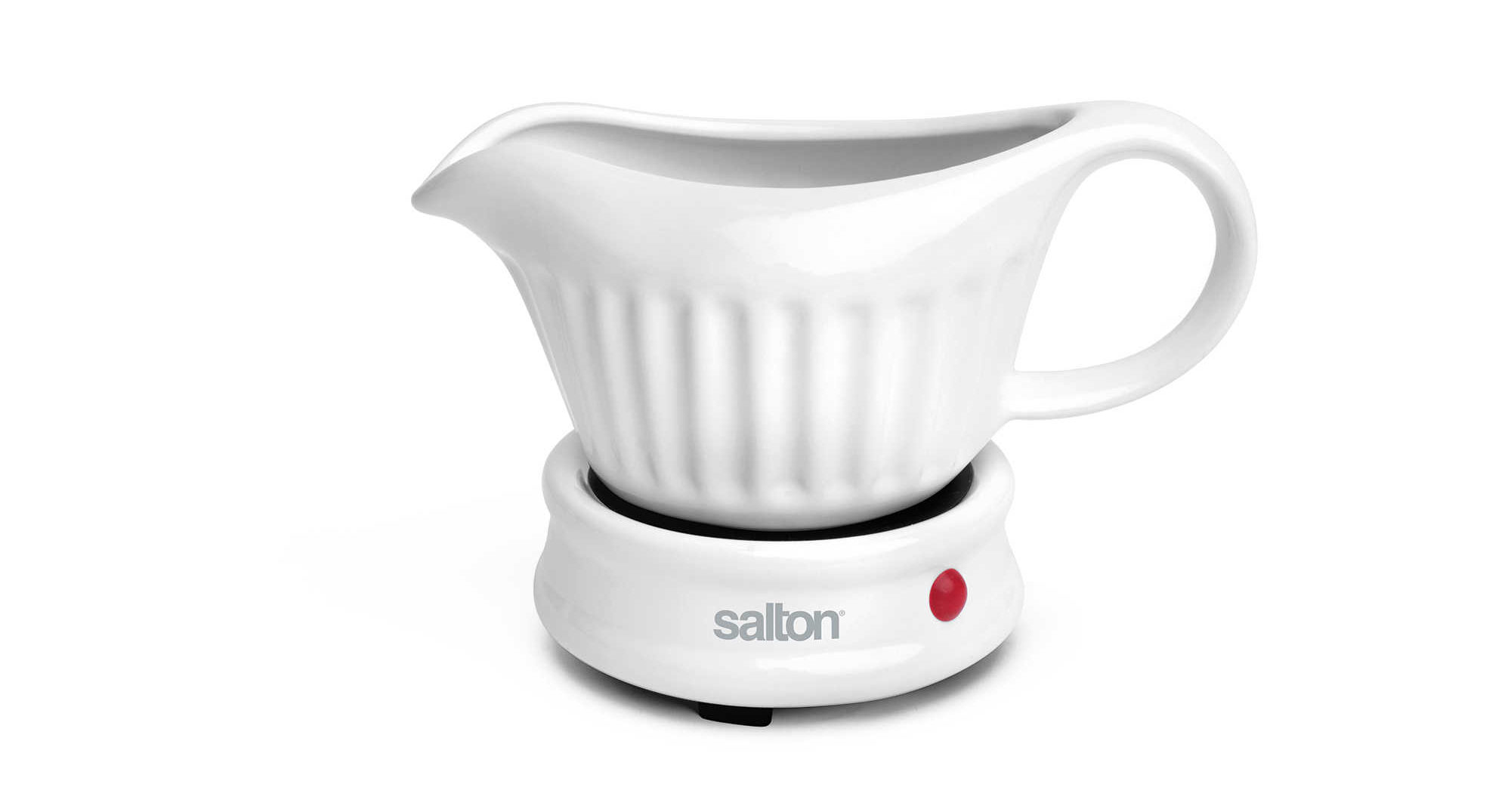 No more running back and forth between the table and kitchen to get hot gravy. This ceramic gravy boat keeps this Thanksgiving favorite at the perfect serving temperature, and a detachable cord makes for a clean look.
Give Your Guest Bathroom a Face Lift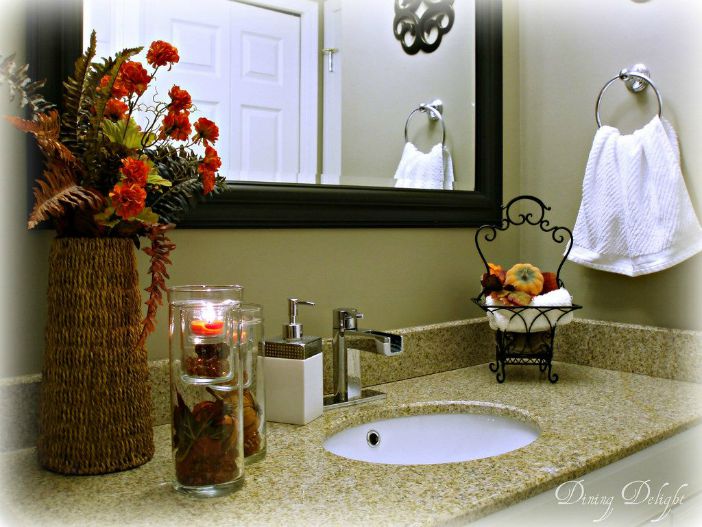 Thanksgiving is all about consuming plenty of food and drinks so your guests are bound to utilize your bathroom! Consider new hardware for your cupboards, a different sink faucet or new lighting fixtures. A little change can go a long way.
Step Up Your Turkey Game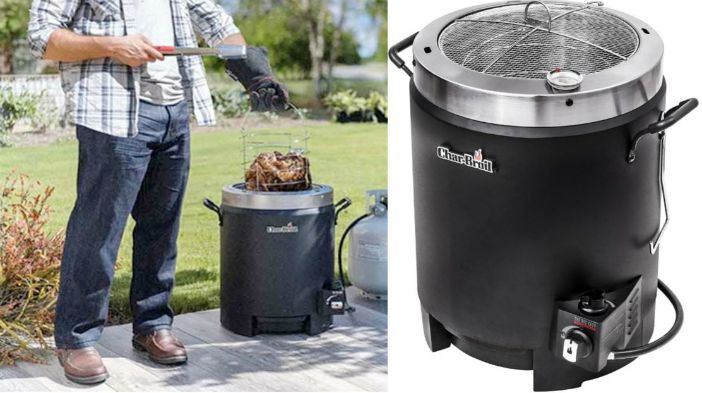 Cook your holiday turkey to the same delectable moistness as a standard deep-fryer, but without the dangerous and unhealthy oil. The best part? It takes less than 10 minutes per pound to cook!
What other preparation ideas do you have for Thanksgiving? Share them with us on Facebook!