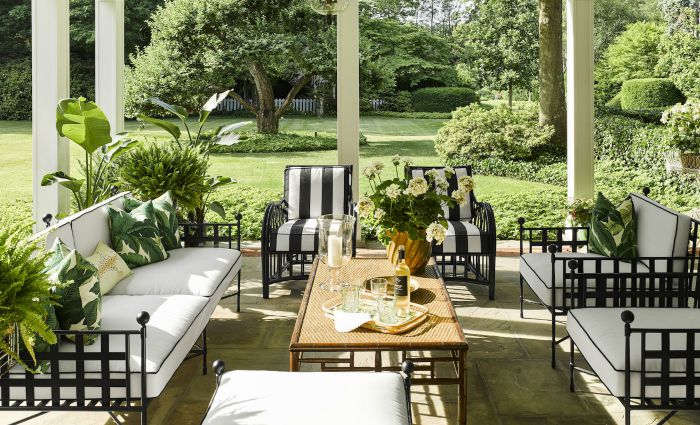 Take your warm-weather living to the next level with these 10 luxurious outdoor patio ideas. 
Bougainvillea & Tiles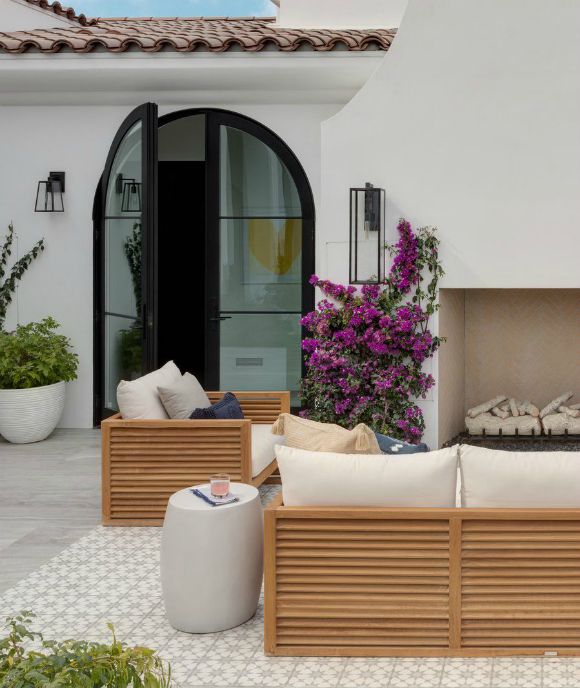 To make the seating area feel like its own nook on a larger patio, lay down some tiles that make it stand out.
Heated Countertops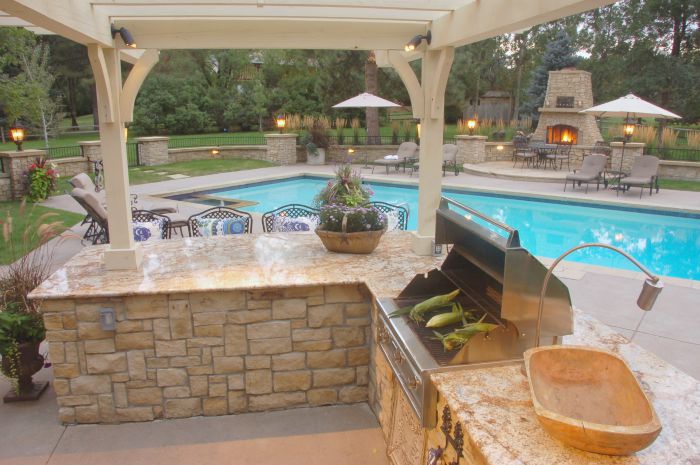 For those chillier evenings, heated countertops will make your outdoor space feel cozy. Perfect for stone bars, pool areas & patio dining, guests can enjoy leaning on a warm granite surface all year round.
A Glowing Pergola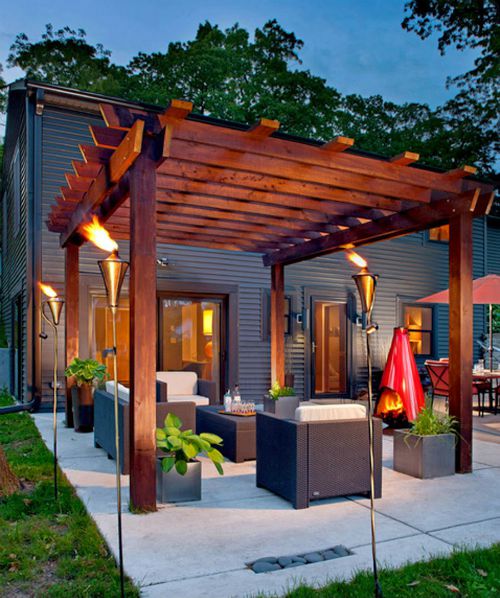 This sturdy wood pergola is shaded to perfection, and has just the right amount of fiery charm. The concrete slabs form a minimalist backdrop to the sleek lines of the modern outdoor furnishings.
Water Features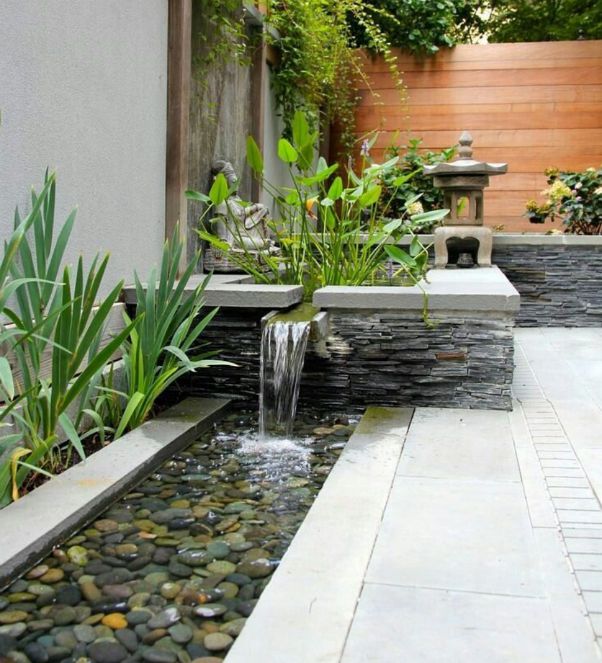 If you're not able to include a large stream or pond throughout your yard, consider designing a shallow, more controlled stream to run along the edges of your backyard instead. Click here to see more outdoor water feature ideas.
Small seating area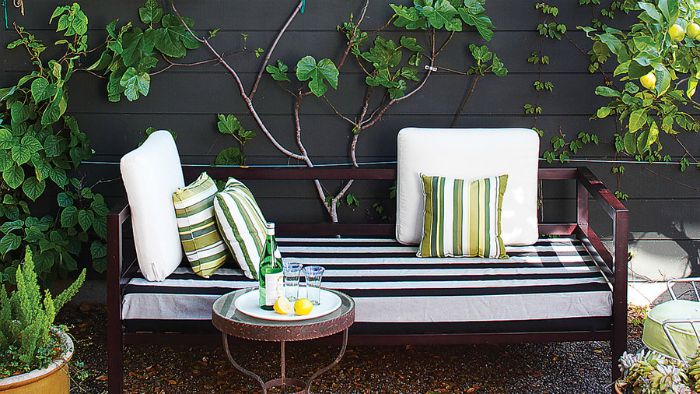 No matter what size space you're working with, there is always room for welcoming seating. The above photo shows a metal-framed daybed sitting on a small patio next to the homeowners' back deck.
Patio Pit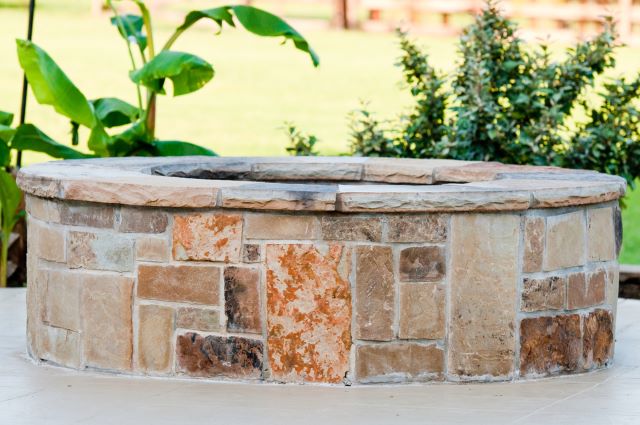 What is a patio without a flagstone fire pit? Adding fire to a patio is one of the best ways to get people to gather around and enjoy conversation. Typically used in cooler weather, a fire pit can be used during those long, summer nights to get kids gathered around and make s'mores.
Fireplace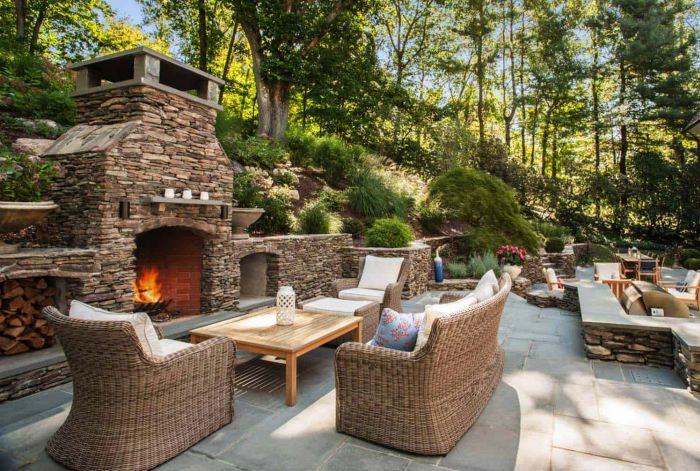 Better yet, why not make the upgrade to a luxurious outdoor fireplace instead? Your home will feel like it has doubled in size with a patio like this.
Outdoor TV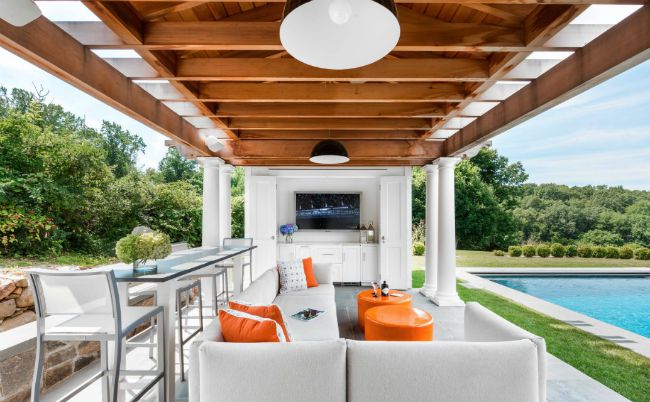 If you're someone who loves to entertain, then a T.V. is a must have. It not only adds luxury to your outdoor space, but it allows your guests to come together for a unique viewing experience.
Built-In Seating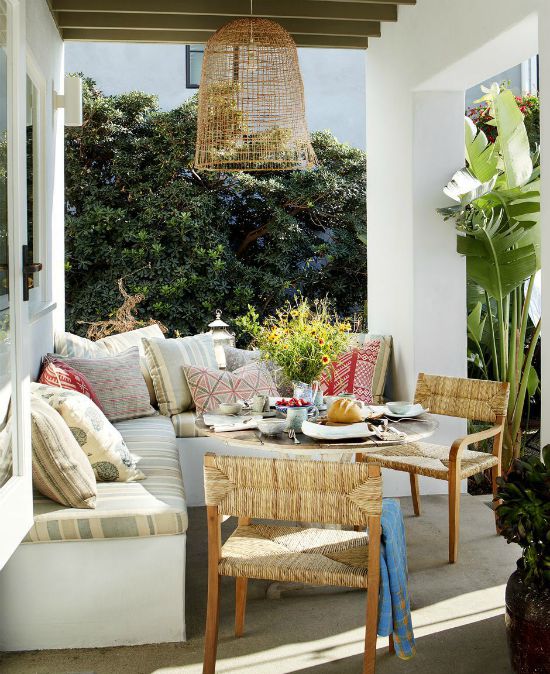 Including built-in seating, like this stucco sectional, will make your patio feel homey and welcoming.
Enclosed Setting
This patio is located away from the house, surrounded by colorful landscaping and shaded by trees. A short wall provides a sense of enclosure.
Which of these features are you most likely to include in your own outdoor patio renovation? Share more ideas with us on Instagram & Pinterest!
As more and more homeowners are adding this luxurious item to their kitchen countertops, others are becoming more curious about how the concept works. Below are five common misconceptions about heating your countertop that may make you want to get the product yourself.
1.   You must buy new countertops if you want them to be heated.
False. In fact, many homeowners choose to heat their countertop after their granite or quartz has been installed. After spending thousands on a kitchen renovation, people are often unhappy with how cold the surface feels to lean on. Luckily, a countertop heating mat can be added even after your countertops are installed. 
2.   Heated countertops are pointless.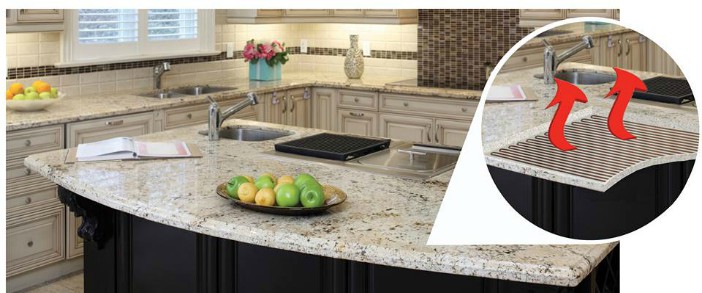 While heated countertops are a luxury item that may not be for everyone, there are many benefits of this unique product. "My wife has fibromyalgia and the cold temps of the quartz would literally cause her pain," says Brian C. in Seattle, Washington. "Now she loves our countertop and puts her arms and hands on it without pain." Click here to see more wonderful benefits of heating your countertop.
3.   You must hire an electrician to do special wiring.
False. The stick-on heating mat is marketed as a DIY product, meaning that anyone with basic handyman skills can apply the product without the help of a professional. The mat plugs into a standard outlet, utilizing only as much power as a laptop utilizes.
4.   Cold countertops are better for cooking.
We actually agree with this statement, but did you know that you don't have to heat your entire island? Most people choose to only heat the overhang area where barstools are located so that they get the best of both worlds. Cold countertops on one side for cooking, and warm countertops on the other side for comfort.
5.   A floor heater can be used to heat your countertop.
This is not recommended. Floor heaters typically use 120 (or 240) volts and cycle on and off to arrive at a surface temperature range. This temperature fluctuation causes stress and fatigue in the stone, introducing the potential risk of damaging or cracking your expensive, high-quality countertops. We suggest buying an ultra-thin heating mat designed specifically for countertops. 
What do you think about the latest trend of heated countertops? Share your thoughts with us on Facebook!