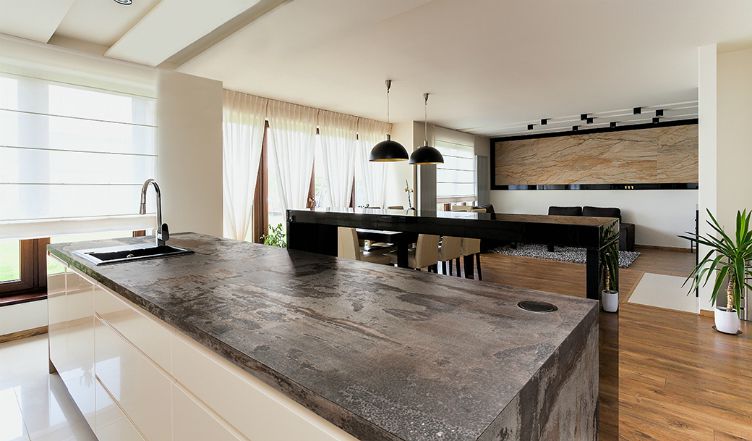 If you have yet not heard of Dekton by Cosentino, we are here to tell you all about this unique and popular countertop material. Sold all around the world, Dekton is considered one of the most durable selections for countertops. So before you narrow in on only granite or quartz for your next kitchen renovation, take a moment to give this special surface a chance.
What is Dekton?


Dekton is a sophisticated blend of the raw materials used to produce the very latest in glass and porcelain as well as the highest quality quartz work surfaces. Dekton is brought to you by Cosentino, the makers of Silestone.
What is Dekton Made Of?


One of Dekton's most striking features is the use of "sinterized" particles. These are particles that have undergone an accelerated version of the same kinds of changes that natural stone undergoes when it is subjected to high temperature and high pressure for thousands of years. This process creates a surface that is as durable as natural stone, but non-porous and capable of withstanding high temperatures with ease.
Does Dekton Stain Easily?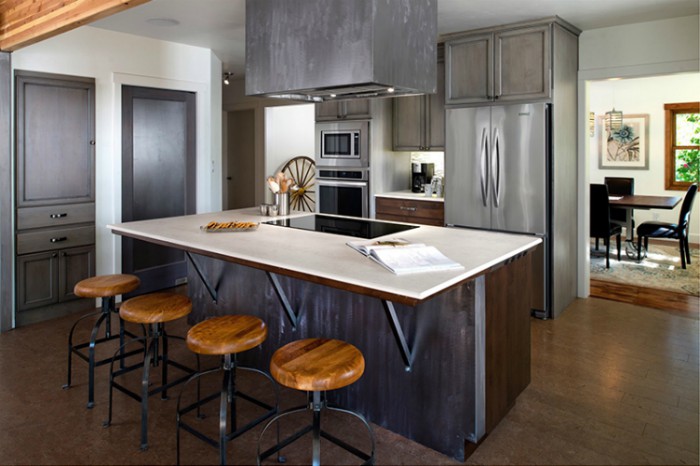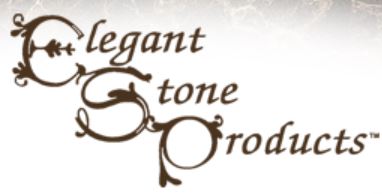 Due to its low porosity, the ultra-compact Dekton surface is highly resistant to staining in day-to-day use, making it ideal for use as a kitchen worktop. In the rare case of aggressive stains, it is recommended to use specific products such as cream detergents with abrasive particles or solvents.
Is Dekton Scratch Resistant?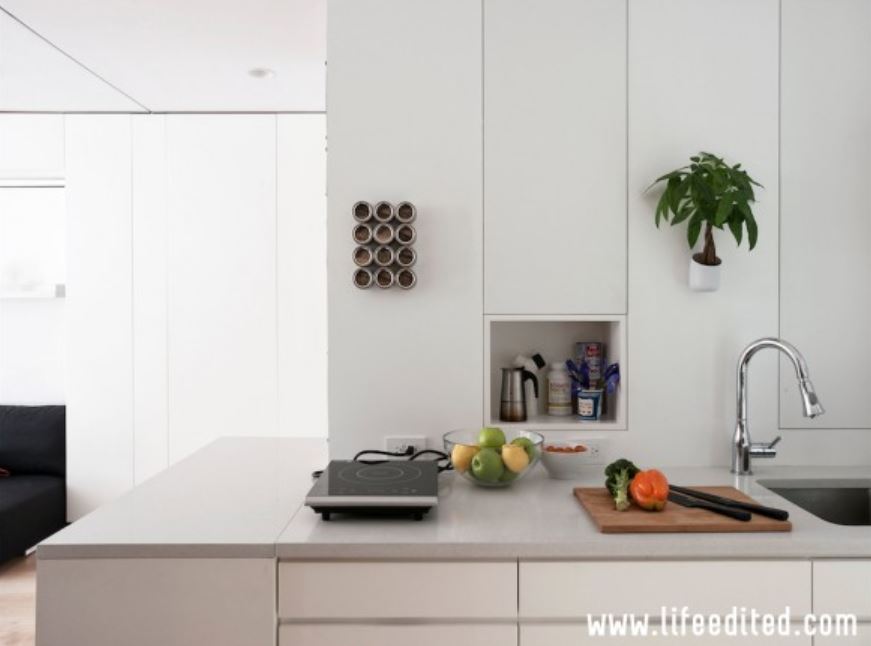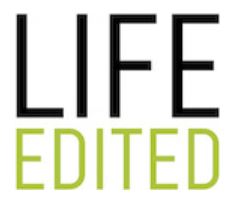 Dekton is virtually imperviousto scratching, staining, UV light, water, cold and fire. It is so strong and versatile, Cosentino is touting it as much for exterior applications like building cladding as indoor ones like countertops and floors. 
Is Dekton Heat Resistant?


Unique compared to other surfaces, Dekton withstands high temperatures without burning, scorching or cracking. Hot pots and crock pots can be placed directly on the surface. Plus, Dekton is highly resistant to ultra violet (UV) light and will not fade or degrade over time making it perfect for outdoor kitchens.
What Is the Difference Between Dekton & Quartz?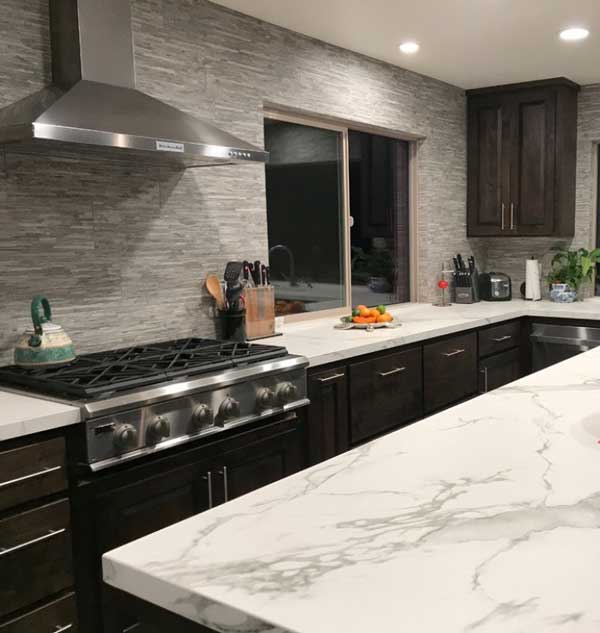 Quartz countertops are made with a resin that is used to bind crushed stone together. The resin is what give the countertop it's flexibility and makes it very hard to crack or chip. Dekton cracks and chips much easier than quartz does. The drawback of the resin in quartz is that it cannot handle high temperatures. With quartz you always need to insulate hot pots and pans from the countertop.
Is Dekton Easy to Clean?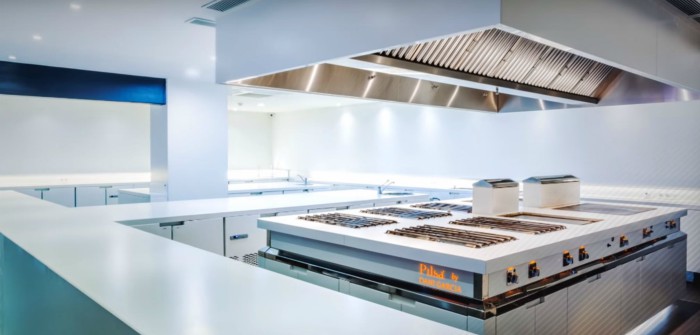 Dekton is a non-porous material, so it never needs to be sealed. Once installed, the maintenance is easy. It naturally prevents liquids and gases from penetrating the surface and it's so easy to clean.
What Colors Are Available in Dekton?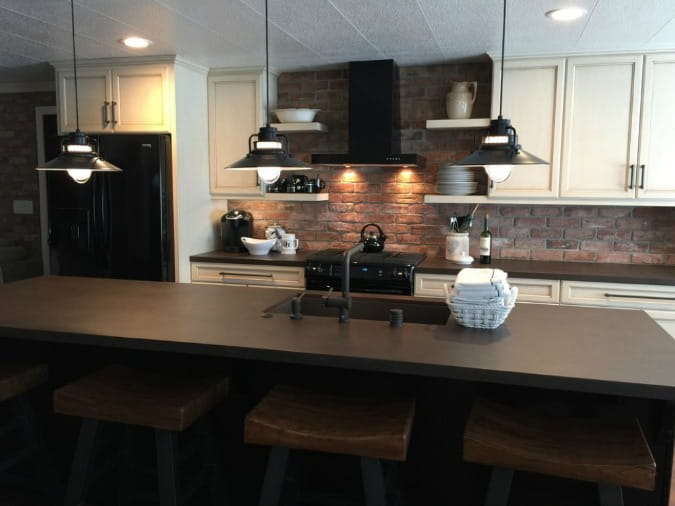 Dekton has 40+ colors available. The palette overall tends to be earthy and metallic so as to neutrally integrate into your current kitchen design. You probably won't be making a loud "statement" with the subdued colors of your Dekton. The range includes solid colors and washed or grainy patterns but also some with nice veining that look like white marble.
How Expensive is Dekton?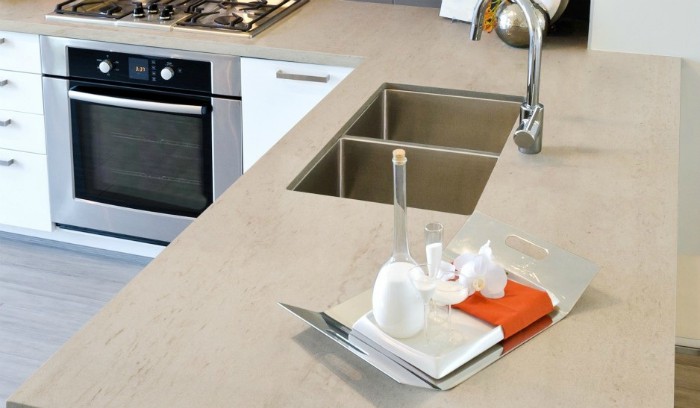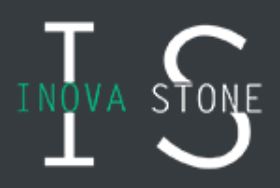 Dekton is great for being a budget friendly option. Dekton is significantly less expensive than Quartz, Granite and Marble which offers a great alternative to homeowners. However, Dekton is by far more expensive than laminate and concrete so there are more options for you if you are exceptionally tight with your budget.