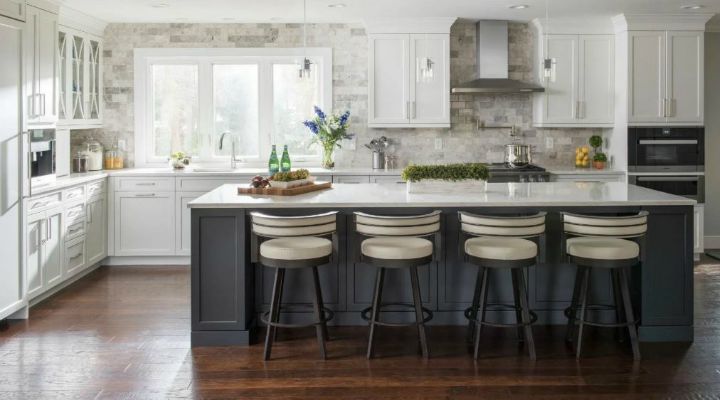 Much like in the fashion or music industry, trends in home design are constantly changing. Whether or not you like to stay up to date with the latest styles, it can still be fun to know what new things to expect in the near future.
According to some of the top designers and architects, here are 11 kitchen trends that have been the most popular this winter.
KITCHEN PLATE RACKS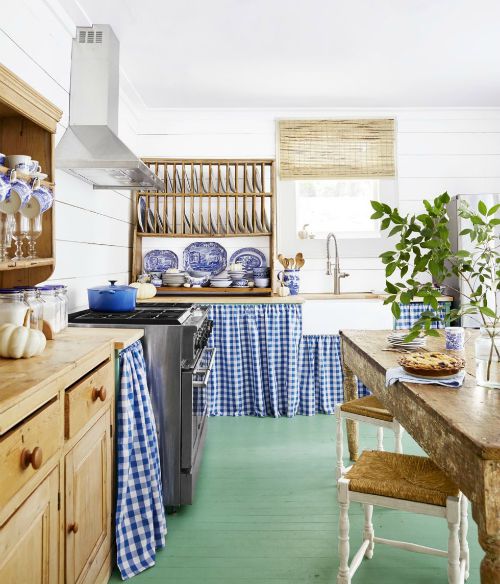 Vintage plate racks are coming back in a big way. Whether displayed on countertops or mounted on walls, they add a ton of soul to a space and give you an actual place to store and display your dishware instead of hiding it away in a cupboard.
STEEL HOODS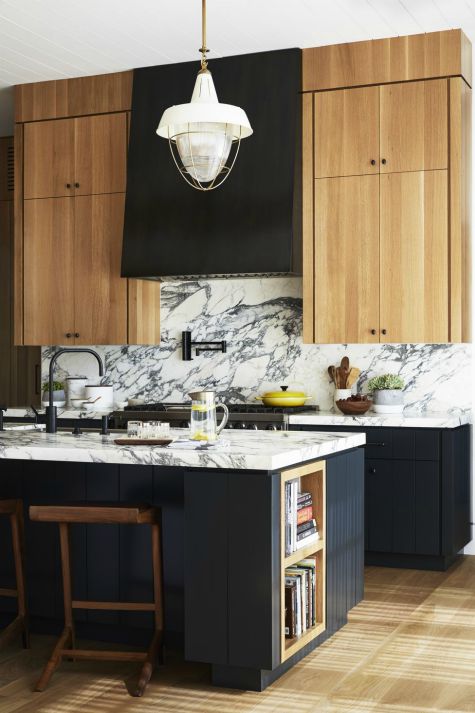 There seems to be a surge in custom kitchen hoods that steer away from traditional stainless steel or basic painted wood. "We've been implementing steel and plasterwork into our designs more and more," says Janice Barta of Barta Interiors, "and we are loving how these are becoming a focal point and conversation piece for our kitchens."
DOGGIE CANTINAS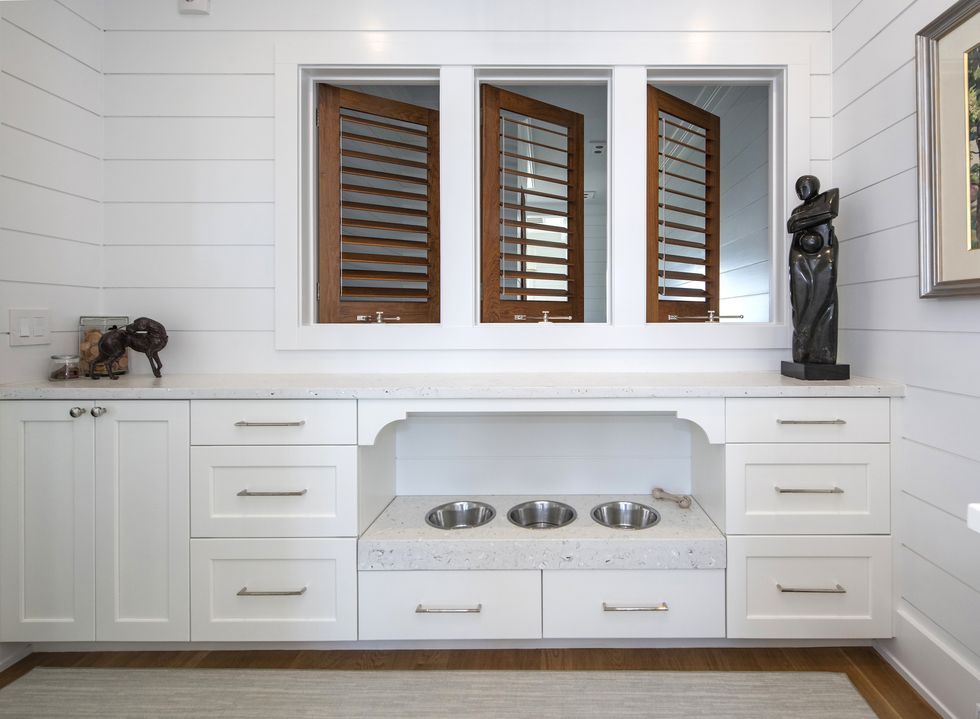 Areas specifically designed for feeding man's best friend are becoming the latest pet-focused trend. Using alcoves under your kitchen cabinets to house dog bowls and food, as well as treats and leashes, will leave your kitchen space (and floor) tidier.
COLORFUL WINDOW FRAMES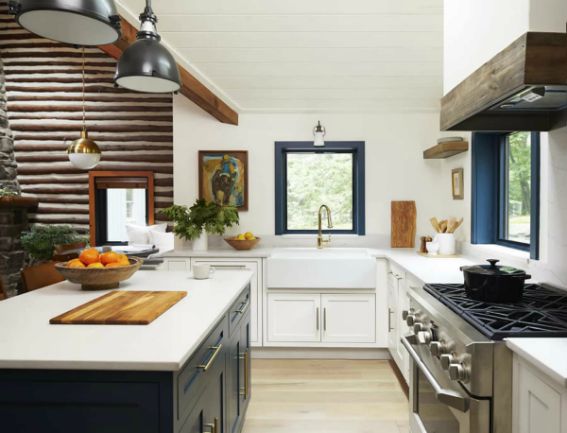 An easy way to bring in a pop of color without committing to a big dramatic statement is a painted window frame.
HEATED COUNTERTOPS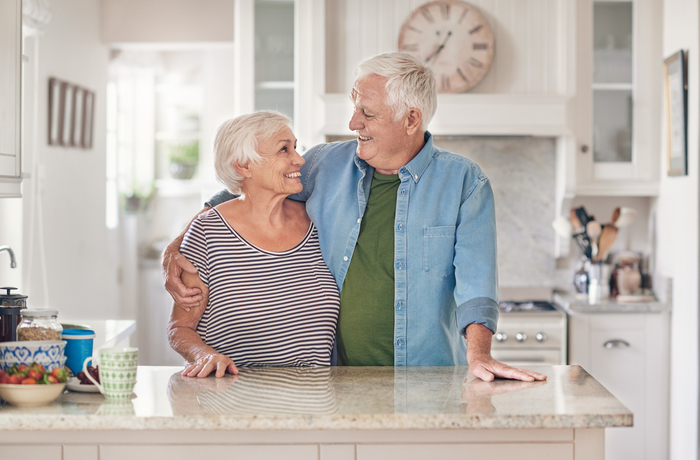 Yes, you read that correctly. A trend that has been on the rise is warming the countertop overhang area, specifically on cold granite and quartz. Countertop warming mats can be adhered underneath the area where you frequently lean, giving your family some high-end comfort and luxury.
UNIQUE BACKSPLASH DESIGNS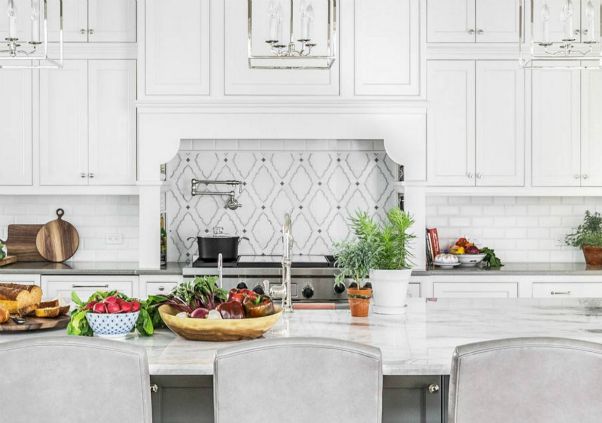 Subway tiles are slowly losing their time in the spotlight people are moving on to larger slabs of tiles and tiles with various textures or patterns. Neutral patterns with natural texture is another option for those looking for a classic look.
GOLD HARDWARE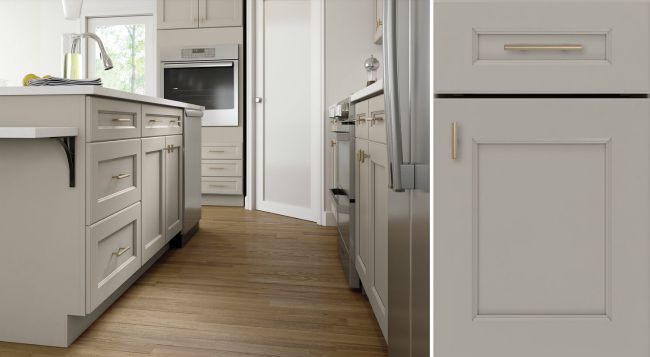 A more sophisticated version of the bright brass hardware that was popular in the late twentieth century, today's modern gold hardware is a bit more muted and often has a matte finish.
KITCHEN LADDERS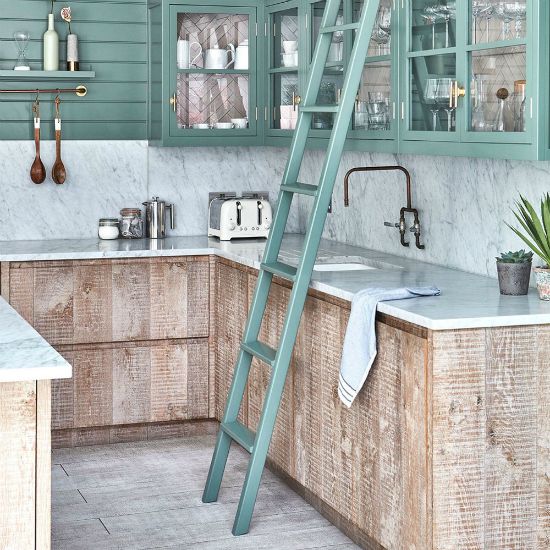 'Ladders are having a resurgence, making a striking and practical addition to traditional style kitchens.' explains Jamie Blake, the Founder of Blakes London. The use of ladders is especially popular in properties where rooms that wouldn't traditionally have been used as a kitchen are re-purposed.
FUN LIGHT FIXTURES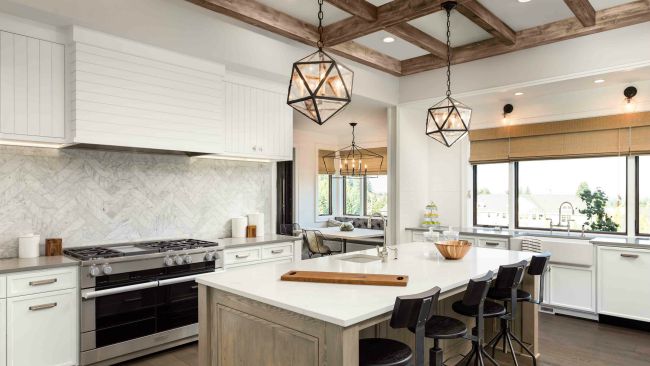 Not a big fan of recessed lighting and what to add more personality and character to your kitchen ceiling? Small light fixtures are doing the job in a stylish yet functional way! Incandescent light bulbs can add a soft, decorative touch to your kitchen.
ASH CABINETRY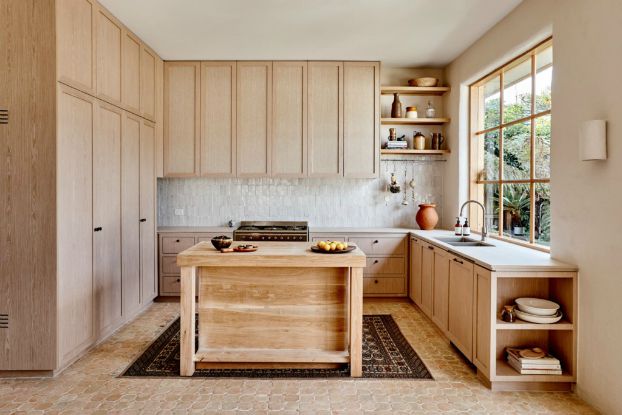 Homes & Gardens says to expect to see the resurrection of warm, paler woods used for cabinets, such as a subtle grained ash. Elle Decor notes something similar. They indicate the rise in warm finishes, such as light wood, soft, neutral countertops and tumbled stone floors.
CUSTOM STORAGE SOLUTIONS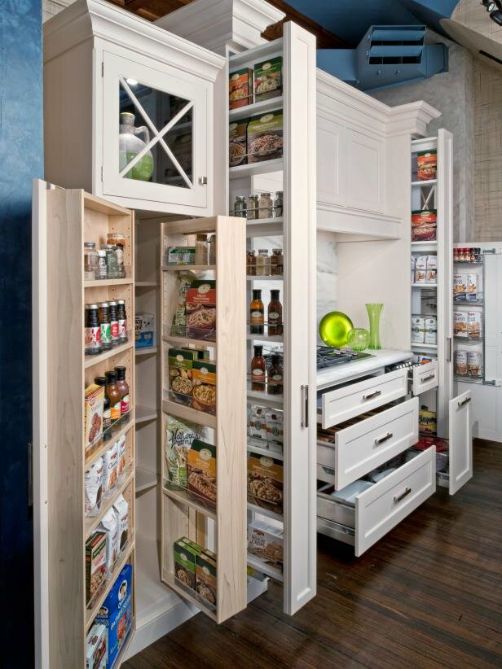 Smart storage is very much essential for keeping kitchen clutter at bay and making the most out of the space that you have. Creative storage solutions such as pull-out pantries, shelving above windows, drawers in the kitchen island and built-in pot racks continue to be popular.