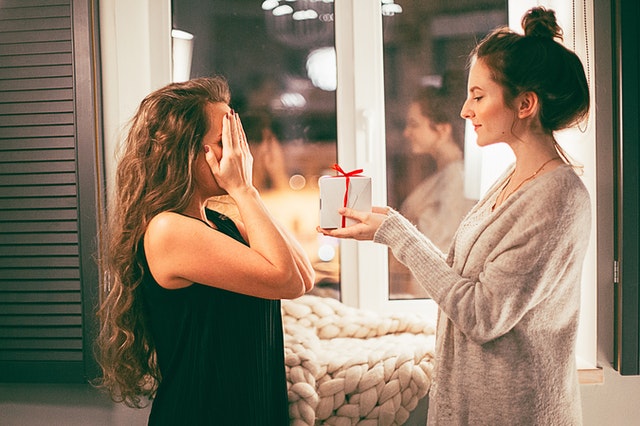 Christmas looked a bit different for everyone this past year, but one thing that wasn't affected by the pandemic was the spend on presents and online shopping.
Below are the 8 most highly reviewed products from 2020 that customers say are worth the extra dollars.
Theragun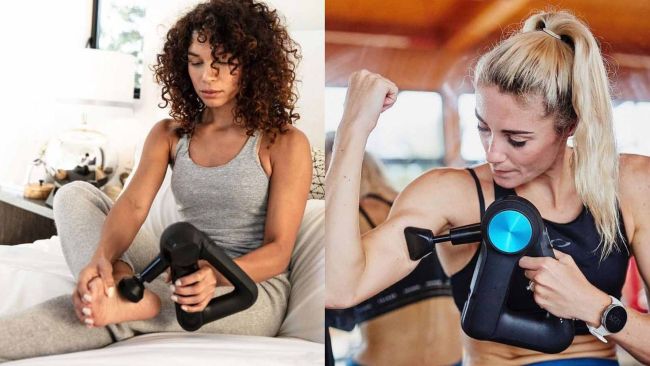 Much like we could all use rest and relaxation, so could our muscles, and that's exactly what the Theragun—one of the hottest products from 2020—does.
iRobot Roomba i7+ (7550)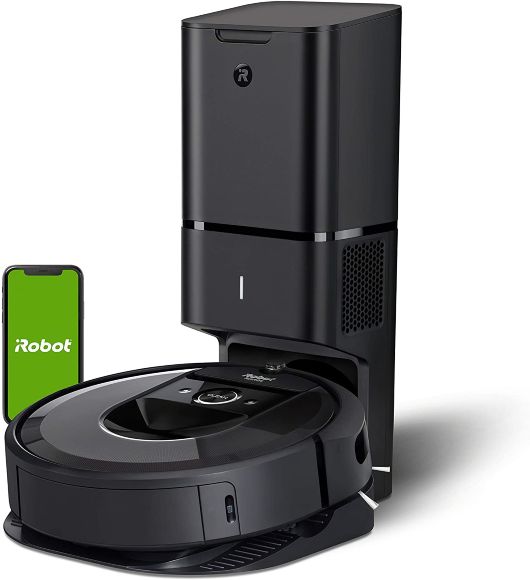 Rated the best vacuum of 2020, the latest edition of the Roomba is destined to make your life easier and your home cleaner. Not to mention, it even empties itself without your help.
Sony's Noise Canceling Headphones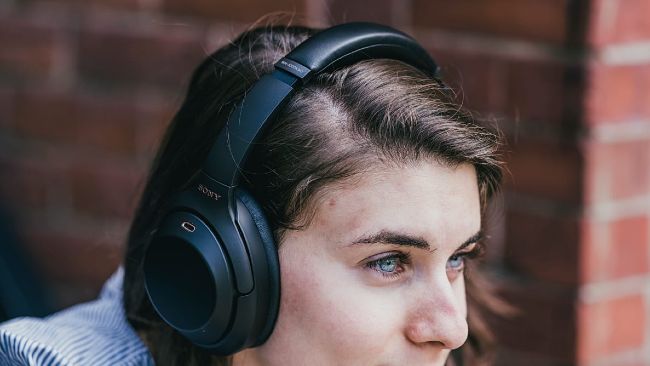 "We're confident the Sony WH-1000XM4 are the best noise-canceling headphones right now," says Reviewed.com. "They offer a bounty of features, great sound, and top-notch noise canceling."
FeelsWarm Countertop Warmer
Home improvement projects skyrocketed in 2020, and this popular product became a hit for people with granite countertops. Taking away the chill of your cold surface is as easy as peeling and sticking the pad under your overhang.
YETI Tundra Haul Hard Cooler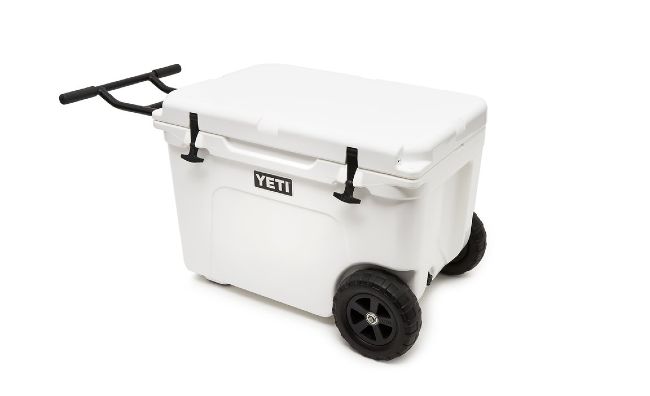 YETI has always been praised for its incredible insulation and durability. This particular cooler is now on wheels which is a highly rated feature by most customers.
Nebula Portable Projector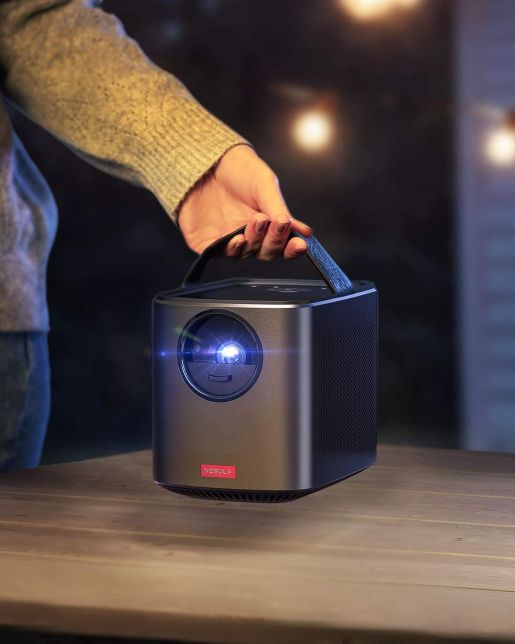 Bring the movie theatre experience into your home! This high-quality portable projector is perfect for anyone who loves watching movies and television on a big screen, without actually having to install a big screen.
Peloton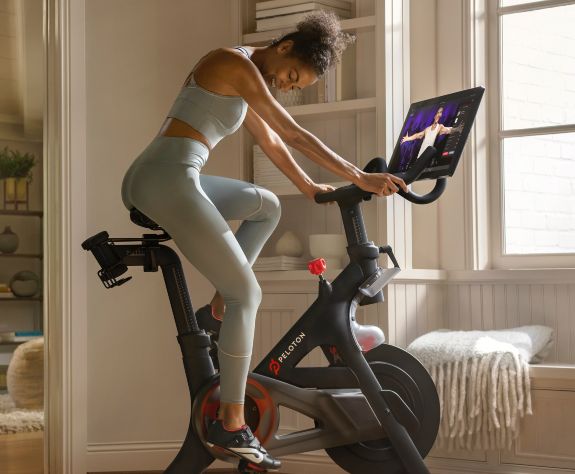 Yes, you guessed it. Peloton sales went through the roof in 2020. And for good reason. According to reviewers, canceling the gym membership and splurging on an elite at-home workout experience is completely worth the price tag.
Dyson V11 Vacuum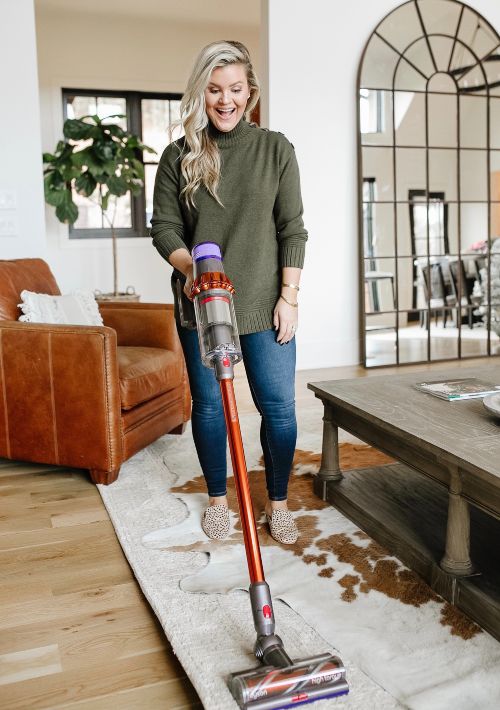 Another vacuum we couldn't get by without mentioning: the Dyson V11. The insanely high reviews speak for themselves.
Which of these products are you adding to your wish list? Share your thoughts with us on Instagram and Facebook!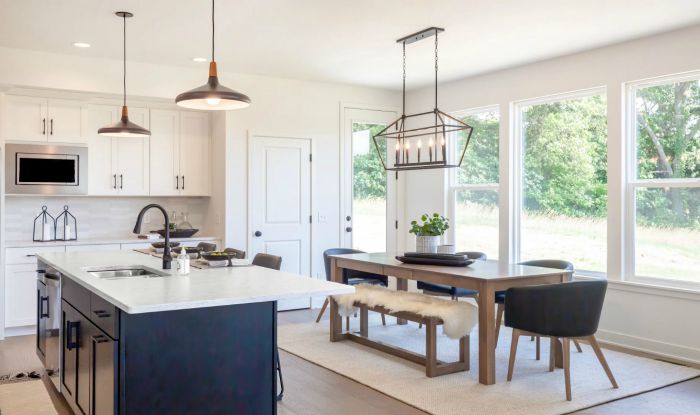 Out with the old and in with the new! With people spending a significant amount of time in their homes in 2020, the desire to do home projects skyrocketed.  
If you are one of those people itching to make some home improvements, specifically in your kitchen, then this list of the top trends to expect in 2021 is for you.
Woven Light Fixtures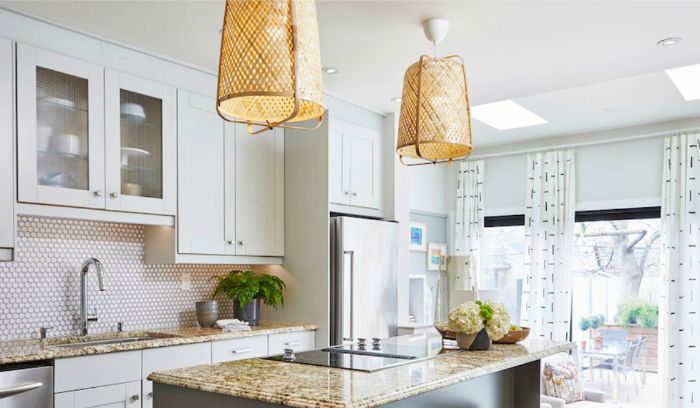 If you're looking to add a relaxed, breezy feel to your kitchen, woven-style fixtures are the trend to shed a light on, giving you those natural contemporary vibes.
Appliances in Drawers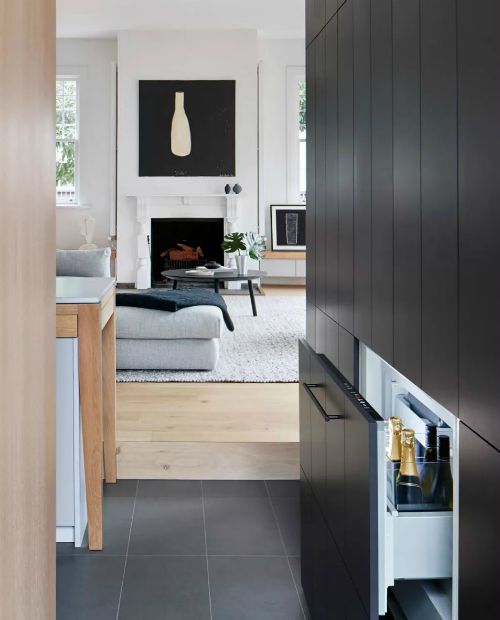 As easy to open as a normal drawer, the innovative dish drawer and cool drawer provide an array of functions that make life easier. Not to mention the seamless design will give your kitchen the minimalist look that is becoming more popular. 
Marble Countertops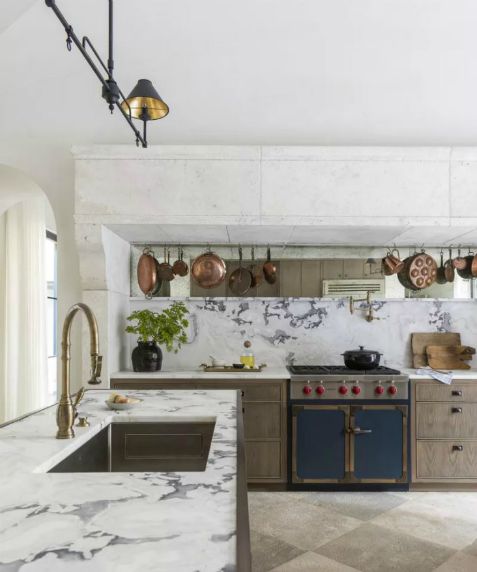 "In 2021, marbles with dramatic veining will take precedence over more demure slabs of years past," says Marie Flanigan, principal of Marie Flanigan Interiors. Is this the year that we start to say goodbye to all white kitchens?
Dining Islands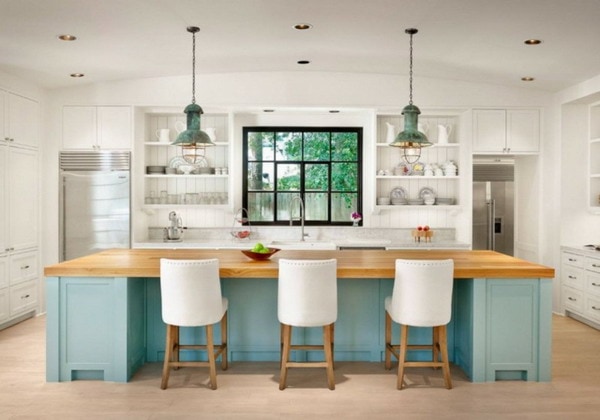 When it comes to entertainment, we want to be able to integrate both cooking and socializing and what better way to do that than with integrated seating on the island.
Heavy Metal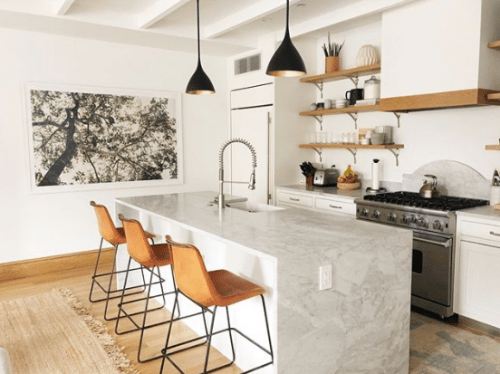 Metallic interiors will shine bright this year. Metal is more livable and takes on warmer characteristics when compared with natural wood.
Countertop Warmers

The downside of beautiful granite or marble countertops is how cold they feel to the touch. The simple upgrade of adding a countertop warmer under the area where you frequently lean is a luxury you didn't know you needed this year.
Eye-Catching Vent Hoods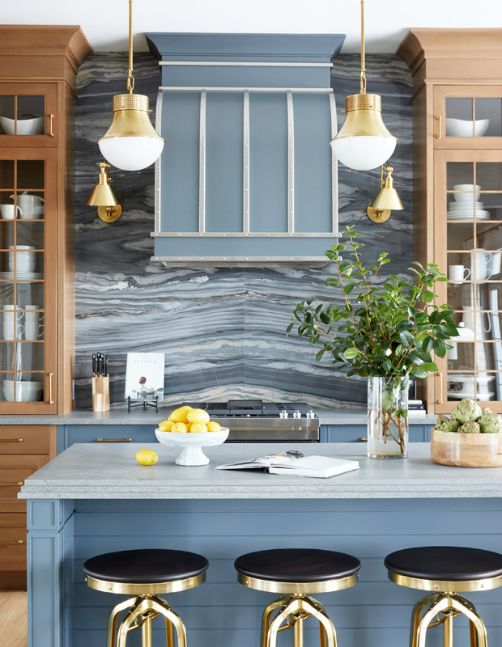 So long, stainless steel! Vent hoods are having a major design moment, so why not take the plunge and turn it into an eye-catching focal point?
Statement Tapware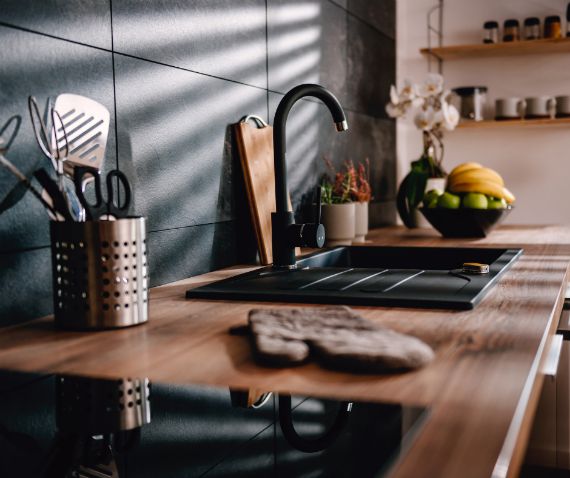 Stainless steel accessories aren't going away but what is expected to take over is brushed brass, matt black, and gold tapware. Draw the eye and compliment the cabinetry with any of these new materials.
Greens & Blue-Grays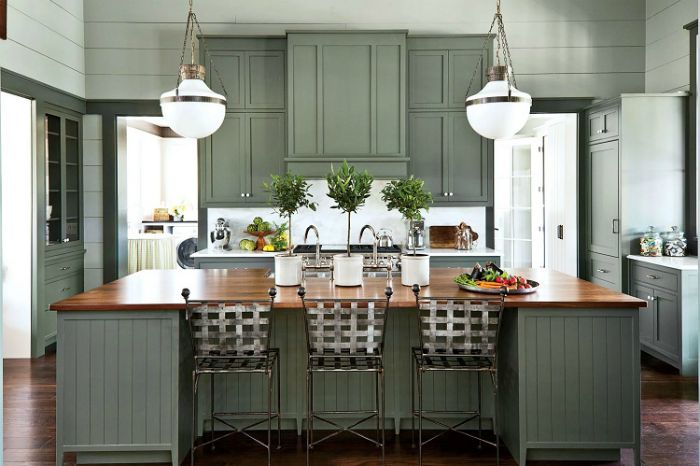 Experts everywhere are declaring that the green, blue and gray hues will be the up-and-coming color for kitchens and bathrooms for the next several years.
Deep Single-Basin Sinks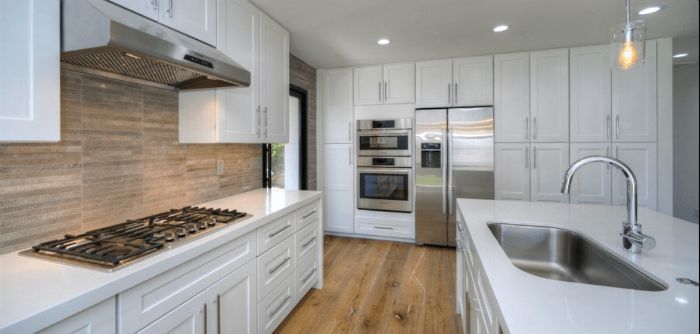 Deeper, one-basin sinks make soaking and washing dishes much easier than double-bowl sinks. This isn't a new trend but more and more homeowners are prioritizing this practical upgrade in their kitchens.
Which of these trends caught your eye the most?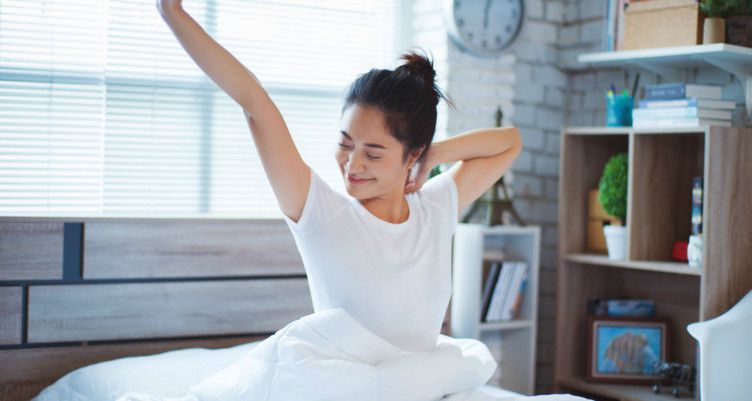 As the cold weather takes over, so do the difficult mornings of getting out of bed. Whether or not you consider yourself a "morning person", starting off your day on the right foot can sometimes be challenging.
Here are 10 products that are sure to make your mornings a little better:
Rainfall Shower Head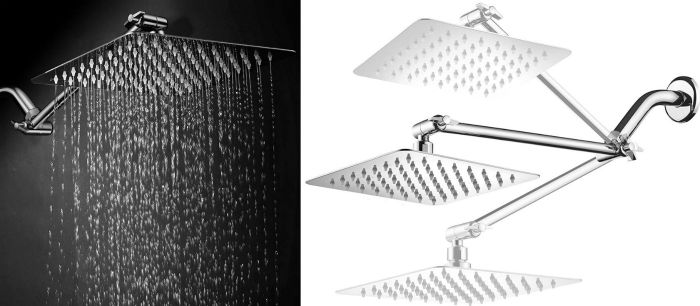 Giving you a new shower feel, you will look forward to stepping under a warm rainfall with perfect water pressure every morning.
Weekly Hanger Markers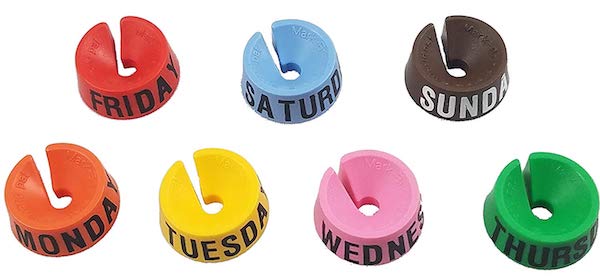 Take the stress out of the morning by having your outfits already planned out for the week. Just use these cute markers to organize your looks for the week ahead.
Wake-Up Light Alarm Clock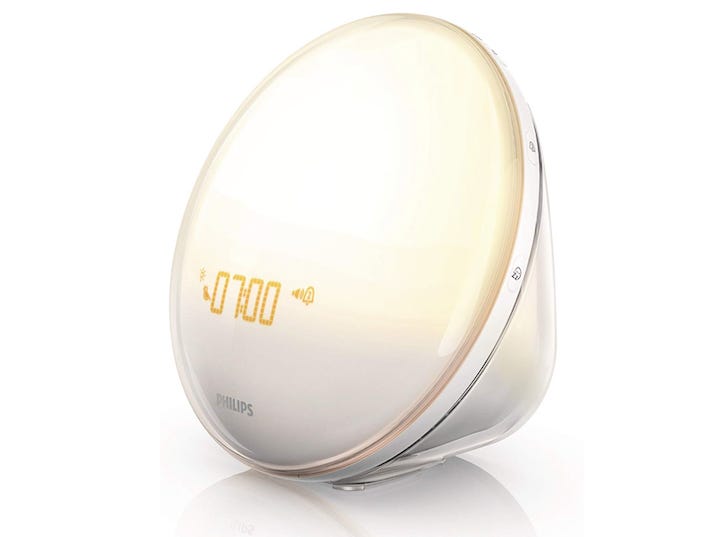 This calming and innovative clock gradually brightens, mimicking the rising sun and providing a more natural way to start your morning.
Programmable Coffee Maker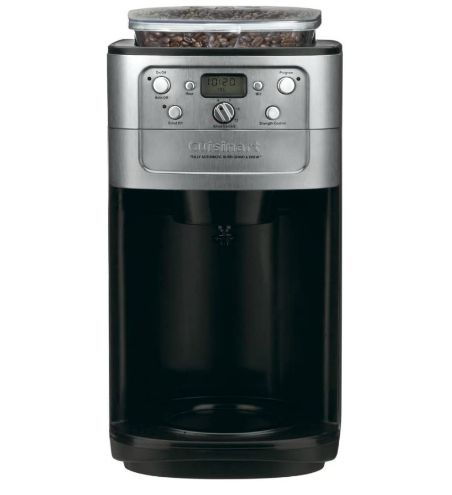 Who doesn't love to wake up to the smell of fresh coffee? Easily brew up to 12 cups of great-tasting coffee with this 24-hour fully programmable coffeemaker.
Countertop Warmer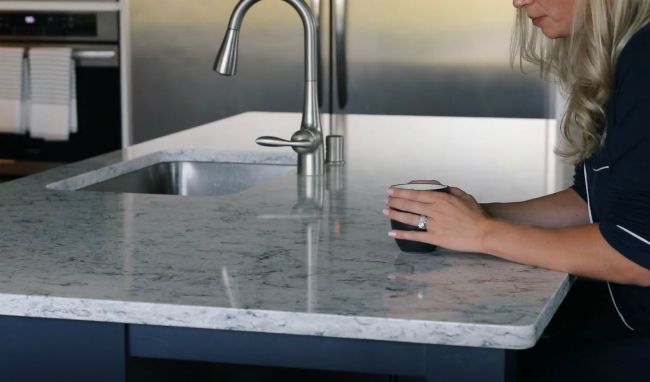 For anyone who has cold granite countertops, this thin mat goes under your overhang and warms the stone just enough to take away that cold chill when leaning on it. Now you can comfortably enjoy your morning coffee on a warm surface!
Dual Breakfast Sandwich Maker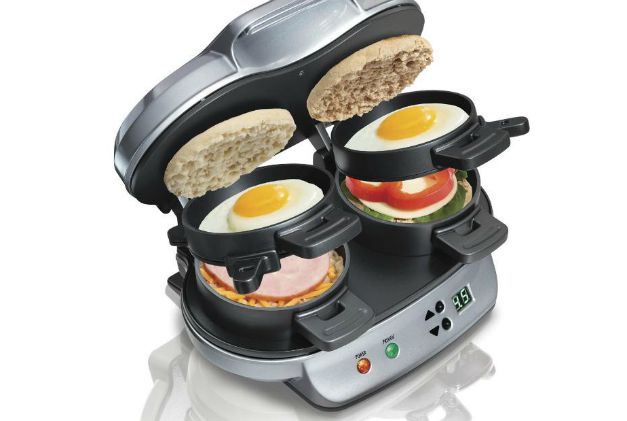 This appliance can make one or two sandwiches in about five minutes. And since it does all the cooking for you, once you've prepped the machine with your desired ingredients, you can focus on getting ready for the day.
Heated Shaving Cream Dispenser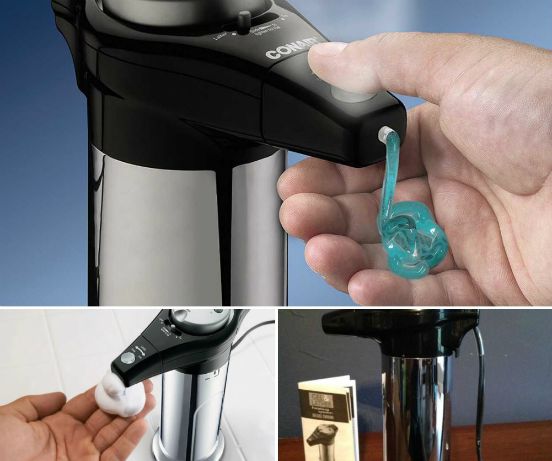 Slapping cold shaving gel or foam on your face can be a shock to the system. This neat gadget warms your chosen product in just two minutes.
Sunlight Lamp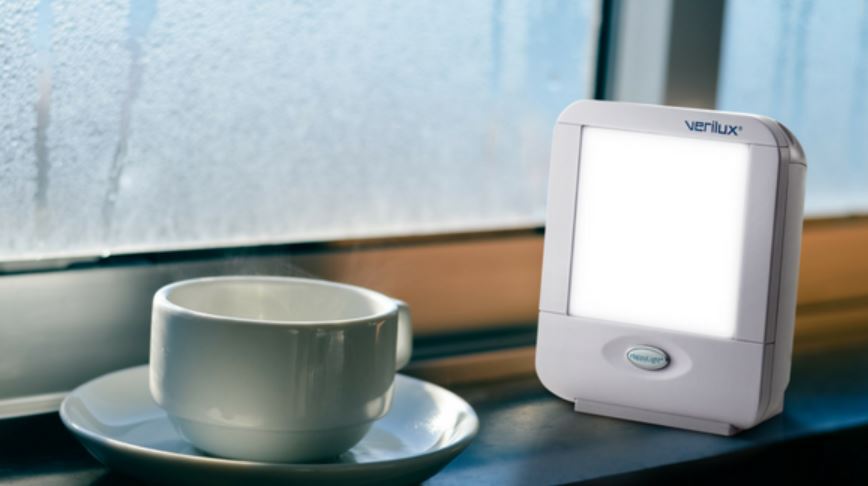 This product is great for those early morning Zoom calls when the sun isn't even up yet. It is often used by people with seasonal depression because it mimics natural sunshine.
Heated Slippers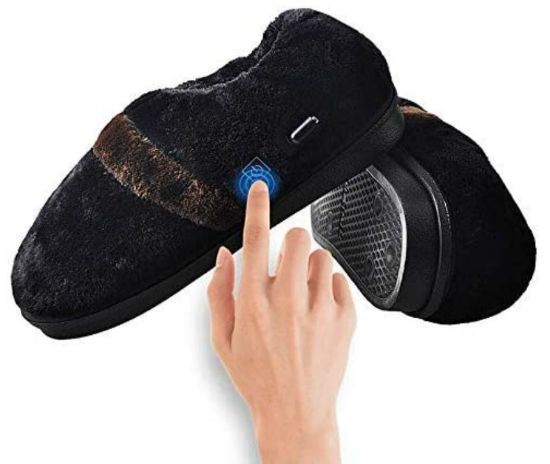 If you don't have heated floors in your bathroom, or you simply hate the feeling of cold feet, these are a life saver. You will love the comfort and warmth of these heated slippers, especially on those frigid winter mornings.
Steamer for Clothes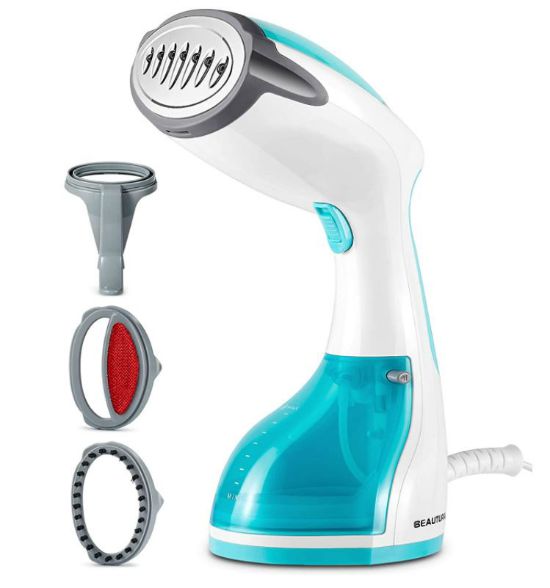 A fast and efficient way to remove wrinkles! This awesome time saver will make you feel more productive and less rushed in the morning.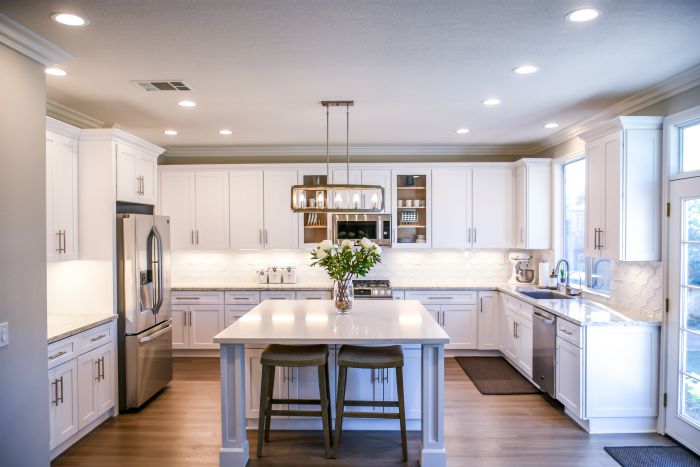 For a lot of homeowners, any talk of renovations tends to begin with the kitchen. It's a space that people tend to want to customize for their own needs and preferences, as well as a room known to increase a home's resale value, often more than any other. Still, upgrading or remodeling a kitchen is a major project (and a costly one), which means it requires a great deal of careful planning.

To help get you started, here are five things it's particularly important to think about before you renovate your kitchen.
Functionality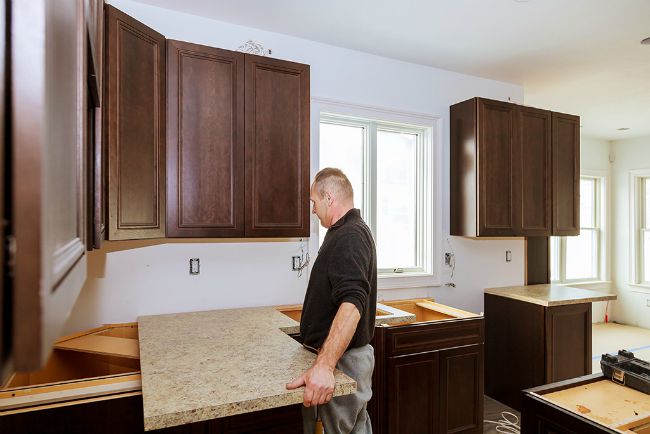 When you set about planning a kitchen renovation, you'll likely be inclined to think visually. You might wonder how to make more space, how to make appliances more attractive, what countertops you'd like, or even how to welcome in more natural light. These are all worthwhile considerations, but above all else your kitchen should be as functional as you need it to be. This means thinking about things like the following:
Appliances: When you consider appliances, don't just think about what's newest, what has the best reviews, or what looks most appealing to you. Think about how you cook, what you may have been missing in the past, and what might elevate how you use your kitchen. The right appliances can completely transform the space from a functionality standpoint.
Islands: An island is the ultimate functional addition to a kitchen. While it can also help the room to look more complete (and more interesting), installing an islandin your kitchen also comes with a range of benefits. It gives you extra storage, a place to prepare foods, and potentially a second sink and a makeshift bar counter.
Storage: Beyond the extra storage you might enjoy by way of cabinets or drawers built into an island, you should also think about how you might enhance the storage space in the kitchen as a whole. Whether this means creatively designed racks, deeper cabinets, a small pantry addition, or anything similar, it's a change that will enhance the functionality and value of the kitchen.
These are just a few examples, but they should all be toward the top of the list of things you think about. The more functional your kitchen is, the more satisfied you'll be with it (and the more value it will add).
The Latest Trends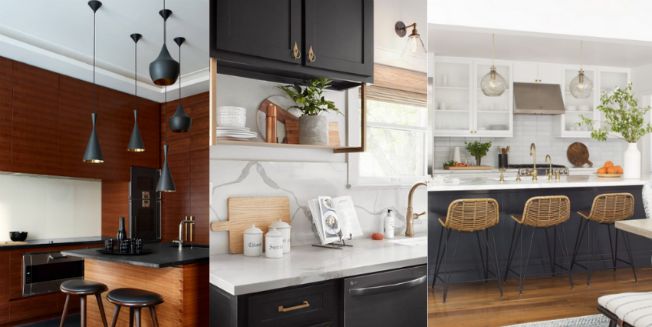 We'd actually suggest that it's important not to make your kitchen too trendy, because in doing so you'll almost guarantee that certain aspects of the design "go out of style" in time. Trends, by nature, come and go. That said, it's still a good idea to look into the latest kitchen design trends for general inspiration. Right now, these include things like exposed plate racks, heated countertops, gold hardware, and fun light fixtures, to name a few. You don't need to pay attention to all of them, but picking out a few trends and pairing them with your own ideas can make for a fresh, interesting, and lasting design.
Financing Options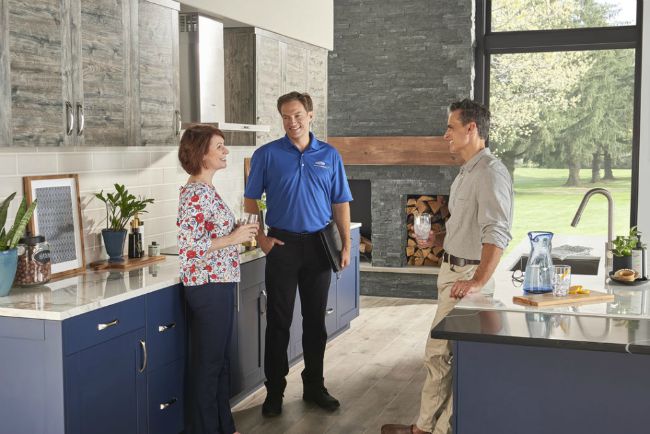 A full kitchen renovation can be quite expensive — often up to tens of thousands of dollars. And even if your contractors aren't expecting full payment up front, this sort of sum demands some advance planning. For this reason, we'd suggest looking into what options you might have to pay off the bulk of the cost in a way that doesn't directly set your bank account back. There are a few popular options of this sort to consider:
Home Improvement Loan:  Home improvement loans vary in structure, but essentially exist to serve this purpose. With such a loan — which you can obtain based on either home equity or, in some cases, credit rating — you can pay a lump sum for your renovation, and repay the lender over a period of many months. It's a good way to get rid of the main burden of the renovation cost, so long as you can handle the repayment schedule.
Credit:  If you've built up good credit, and you have a credit card with a high limit, you may be able to take care of a significant portion of the renovation cost with a simple payment. If you have multiplecards like this (or you and a spouse each have one), you may be able to spread out the cost and take care of even more of it up front. Then it's simply a matter of paying down your balance over time — though you have to be sure not to get yourself into a situation that will damage your credit rating.
High-Yield Savings:  Aside from loans and credit, a high-yield savings account can also be an interesting way to handle a renovation cost. You can use a high-yield savings calculatorto work out your potential savings based on the exact numbers and timelines online. However, the general idea is this: You deposit a sum into an account, agree to leave it for an exact period of time, and then withdraw it with significantly more interest than you'd get in an ordinary account. This means that if you put a sum of money away now for the length of time the renovation will take, you can withdraw an inflated sum when the project is done, helping to offset some of the costs.
Timeframe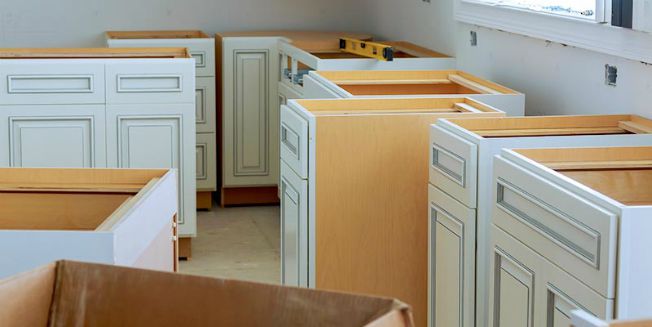 We just alluded to considering the timeline of a project with regard to savings arrangements. But in a more general sense, it's also a good idea to get a feel for just how long a renovation like this might take. Some simpler projects (such as if you're just replacing appliances or countertops) can be fairly efficient. But a more extensive remodeling of your kitchen might disrupt your home for an extended time. That's not reason not to do it, but you'll be happiest with the project if you know what you're getting into when it comes to timeframe.
Professional Assistance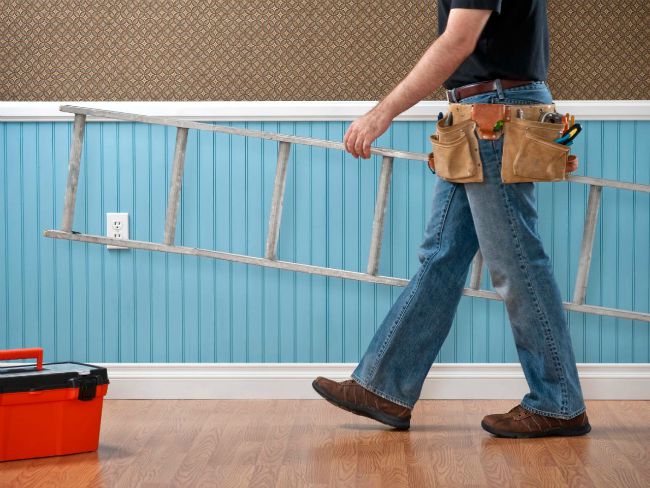 Finally, you should also consider the idea of professional assistance — not with construction (for which you're presumably already planning to rely on professionals), but with design. Even if you feel like you have a stylish eye, and you're confident you can pull off the project, there can be benefits to hiring an interior designer.

For one thing, a designer can help you save money on a renovation. People in this position tend to pay discounted prices for materials, and can also help you avoid expensive mistakes you might unwittingly make on your own. Additionally, a professional eye might simply spot something you don't. Even if you have impeccable taste, a clear idea of what you want, and a good feel for your space, people in this role are professionals for a reason. An interior designer will make it all the more likely that you end up with the dream kitchen you envision.
Written for the exclusive use of feelswarm.com
By Alice Ray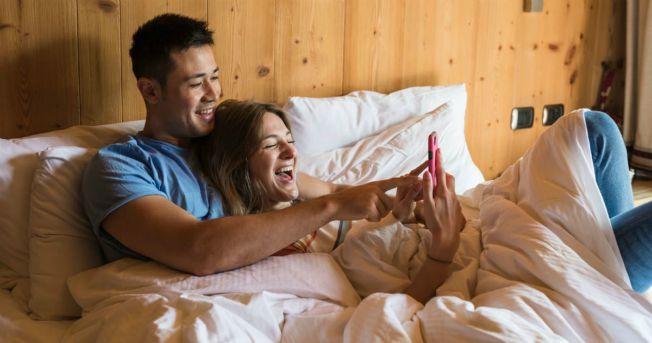 Ever think of a problem or small inconvenience in your home that you wish you could resolve? There is a high probability that something has already been invented to solve whatever issue is bothering you.
Here are ten of the most unique and popular home inventions that you never even knew you needed.
Port Solar Charger
Port is a compact portable battery that charges your phone using solar energy. All you need to do is attach it to any window in the house, car, or plane with a special suction cup. You may check yourself how convenient it is.
Portable Toaster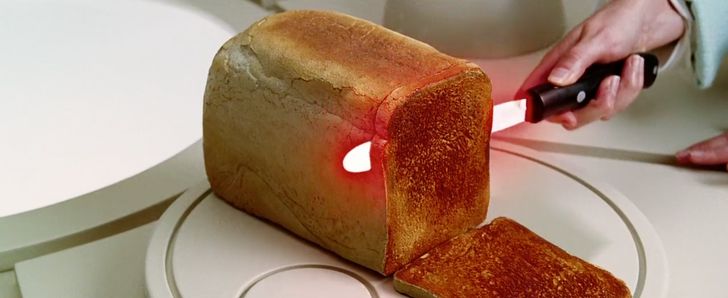 There actually is a concept of a knife that could be heated enough to toast a slice of bread. You could take this time-saving, easy-to-clean gadget anywhere and not spend a ton on toast in hotels.
Shaving Pedestal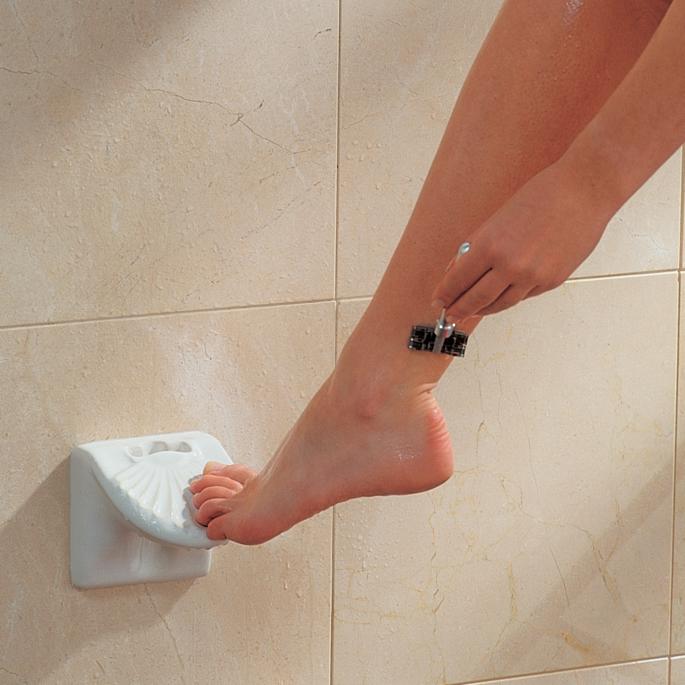 Such a simple concept to step up your shaving game. Get one of these shaving pedestals and kiss the crouching and back strain goodbye!
Ironing Board Mirror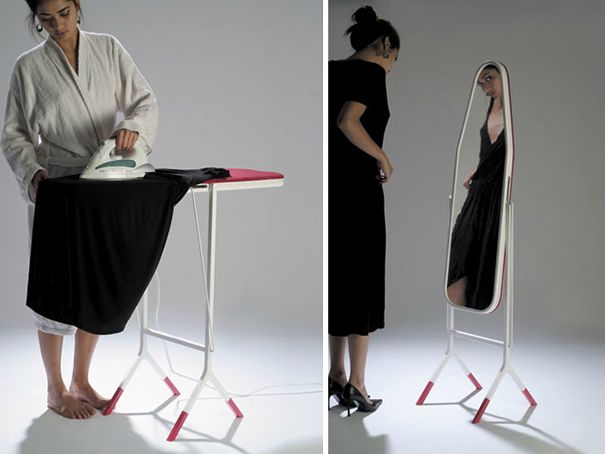 Now your ironing board can be conveniently on hand without actually being on display. Plus, you can immediately check out your wrinkle-free outfit in the mirror right after you're done!
Heated Countertops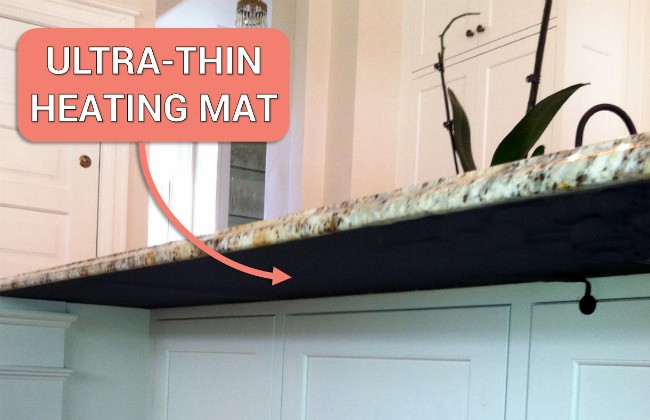 These ultra-slim warming mats adhere directly under your countertop overhang, taking away the cold feel of granite, marble or quartz. Plugging directly into an outlet inside your cabinetry, this invention is practically invisible and will give your kitchen a warming touch, pun intended.
Water Walker & Spa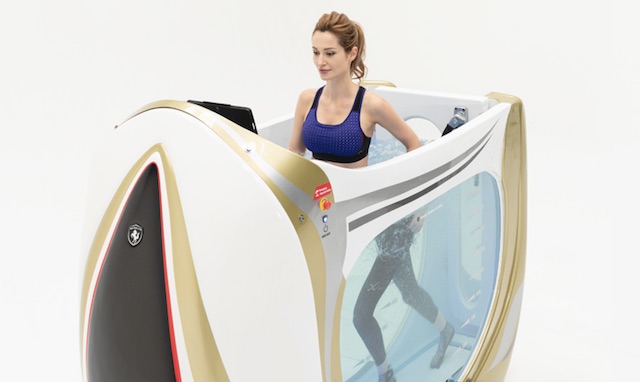 Whether you are a fitness guru or a health-conscious person, you are going to love this aqua treadmill. Water Walker & Spa has a striking similarity with a modern bathtub and comes with a moving surface at the bottom for walking or even running.
Portable Keyboard for Your Smartphone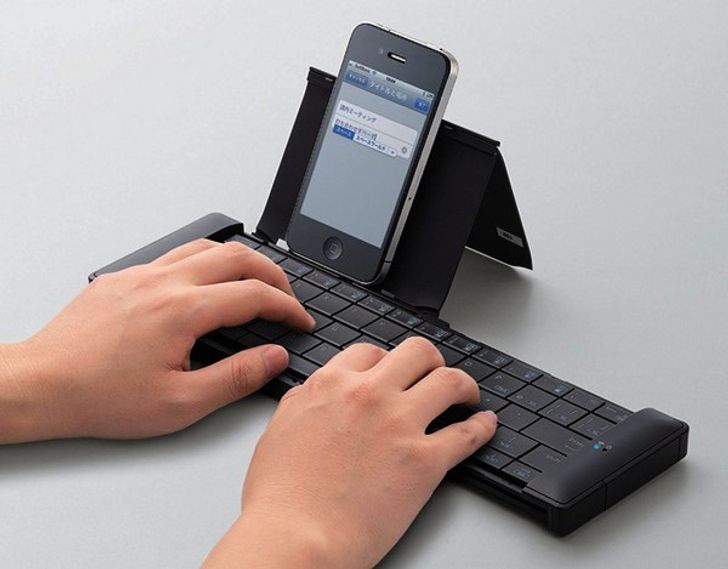 For the moments when you don't want to haul out your laptop, this portable keyboard is extremely convenient for typing out emails on your phone, surfing the net or even for sending those long text messages.
Knife That Melts Butter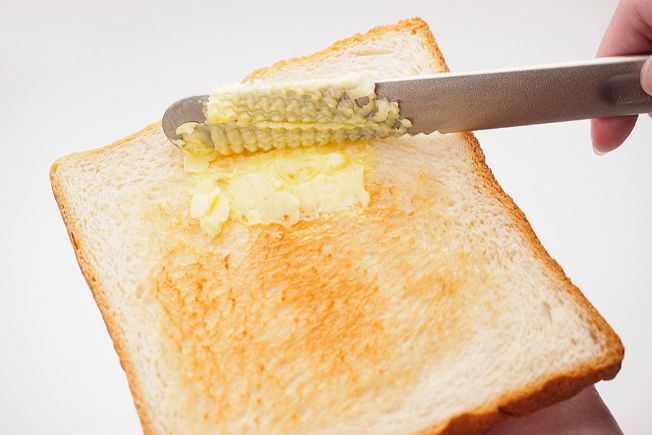 Few things are as heartbreaking as watching your toast rip as you struggle to spread a cold piece of butter on it. Thankfully, with this warming butter knife, your butter will soften as it spreads. As one Amazon reviewer wrote, "spreading butter is no longer a pain."
A Vacuum That Empties Itself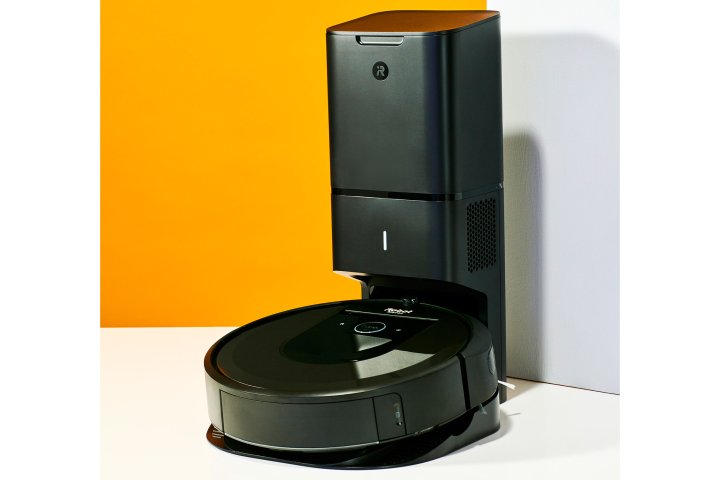 Even the most high-end models of robotic vacuums require users to manually clean them out after each session—a process that can be both messy and time-consuming. Not so with iRobot's new Roomba i7+ which empties itself. Talk about luxury!
Fogless Mirror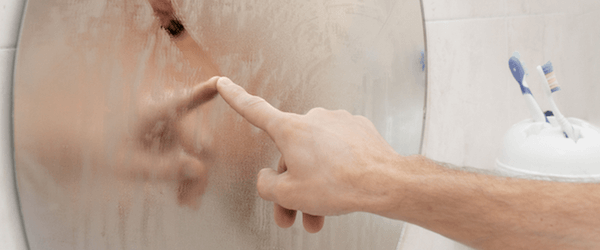 Previously available only in spas or luxury hotels, the luxury of a fog-free mirror can be yours to enjoy in your own master bathroom. With a WarmlyYours fogless mirror as part of the home, you will no longer have to wipe mirrors after warm showers and leave streaks on them as a result.
Which of these home inventions is your favorite?