This "DIY" product removes the cold feel of your stone countertop, leaving you with comfortable warmth whenever you sit at your kitchen island or peninsula. Plugging into an outlet inside your cabinetry, FeelsWarm® warming mats can be customized to fit your exact countertop shape & size.
*LOW VOLTAGE: Utilizes 12-24 Volts for complete safety
*CUSTOM HEATED AREAS within a countertop design
*COST EFFECTIVE: Heats only where you commonly touch
*ACCOMODATES all corbels/support beams
*ULTRA THIN: Only 1/32 inch thick
*TEMP ADJUSTMENT controller included with heater
*FAST DELIVERY: Designed & shipped in 7-9 business days 
*VERSATILE: Works with all stone surfaces
When winter is coming, that means it's time to take care of the condition of the house and prepare it for frost, and heavy rainfall. How to winterize your home – a question for which we've prepared a  list of important tips. Before the onset of cold weather, be sure to check your house for damage or leaks in the roof.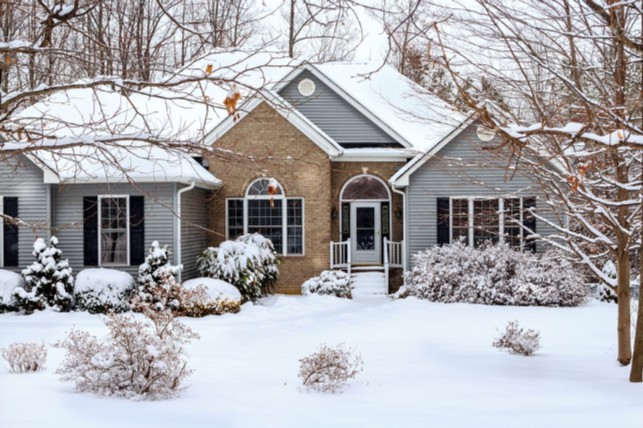 So that winter does not come to your house as an unexpected guest, it is worth paying close attention to such an important event as preparing the house for winter. Preserving heat in the walls is the main goal that the homeowner pursues before the onset of the cold period.
The question of whether to winterize home can only be answered in the affirmative. An illiterate and unprofessional approach to adapting your home to the frosty months, like for example, the lack of electric snow blowers can lead to unpleasant consequences, such as:
Lack of comfort for living on the premises
Excessive resources for heating a poorly insulated building
Disruption of the utilities, damage to property.
A comfortable temperature for most residents of houses and apartments is 22–25 degrees Celsius, but in order to maintain such a level of heat in a home not prepared for the cold season, increased consumption of gas or electricity, wood or coal is required. The costs of homeowners increase several times to hundreds of euros for the period of heating.
Equipment failure is frequent due to its enhanced mode of operation, that is, maintenance costs and the cost of replacing worn parts of the heating system are added to raw material costs. The financial costs are large, but they can be made much more acceptable if the preparation of the house for the cold starts long before the winter season and covers all the weak areas of the private cottage. So let's discuss how to winterize an irrigation system for a home, winterize home plumbing, and more. To do home winterizing, you may require warm work gloves which will not let your hands freeze while you work.
Winterize your home checklist
A roof that is decades old requires special attention when inspecting, and a new roof may not withstand the winter cold if its shortcomings are not eliminated in time. With a visual inspection, it is worth evaluating the roof for deformation, mold or rust, and checking for damage. It is necessary to evaluate the branches of trees in the immediate vicinity – how safe they are and whether the roof covering will be damaged by icing or snowfall. Inspection and cleaning of the chimney, exhaust ducts are also objectively necessary before the onset of the heating season.
Do not forget about security. On the roof, it is necessary to install snow retainers that will not allow the sliding of large snow layers on the residents of the house or passers-by walking around the yard. Already in winter, it is strongly recommended to clean the edge of the roof of icicles, the severity of which can not only injure a person when falling on top of him but also cause deformation or collapse of the roof. Checking the integrity and safety of the roof, it's proper warming, and the presence of holes, cracks are important points of the action program «How to winterize home».
The heating of the house and the walls helps
It is important to know that effective insulation of the walls can only be done from the outside: when approaching from the inside, a wall with defects remains in the zone of low temperatures and remains vulnerable to an aggressive environment – at high humidity, negative temperatures. Internal insulation also takes up the useful area by the thickness of the insulation, requires expensive finishing work of the room.
External insulation is most often based on "wet" and "dry" options. In the first case, layers of insulation (polystyrene foam boards or heat-insulating wool with a help of electric caulk gun) are attached to the wall, and plaster is applied after reinforcement; the thickness of its layer depends on the density of the insulation. For a dry finish, use sandwich panels or ventilated facades.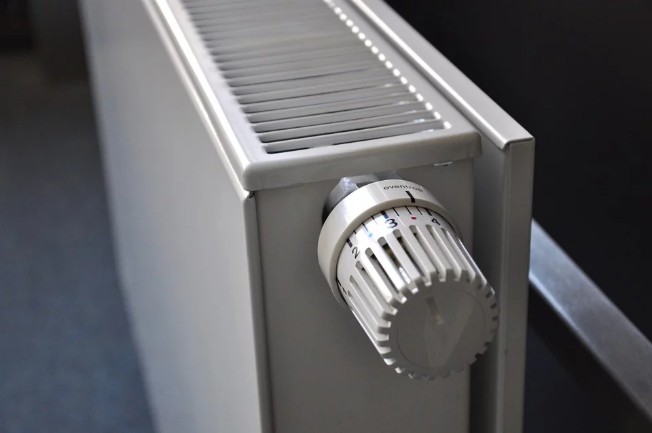 Winterize home tips – one more important thing to keep in mind 
If you want to winterize home windows, they must be thoroughly washed, and not only for aesthetics: additional sunlight is a source of light and heat, so necessary in the cold season. In addition, in the autumn, it is necessary to dismantle the mosquito net, which will improve the illumination and heating of the premises, prevent the accumulation of dust and keep the net from temperature and humidity changes, prolonging its service life. It is also necessary to grease with silicone or replace the window seal, treat metal fittings with machine oil.
How to prepare the territory of the house for winter
Properly prepared for the cold weather, the house will be warm and cozy in winter. And there are also many cheap ways to winterize your home. Not only the dwelling but also the local area needs annual preparation for the winter. In anticipation of the first frosts, it is necessary to drain the water from containers stored in the fresh air, turn off the taps with water, drain its residues from pipes and hoses, sprayers for watering plants. For winter storage in a warm room, it's worth removing the equipment: lawnmowers, water pumps, removable electrical appliances, and some solar-powered lamps (according to manufacturer's recommendations). And what tips would you like to share with us?
Author's Bio: Kay Burton is a writer, blogger, and traveler. He likes to write about design, furniture, and modern technology.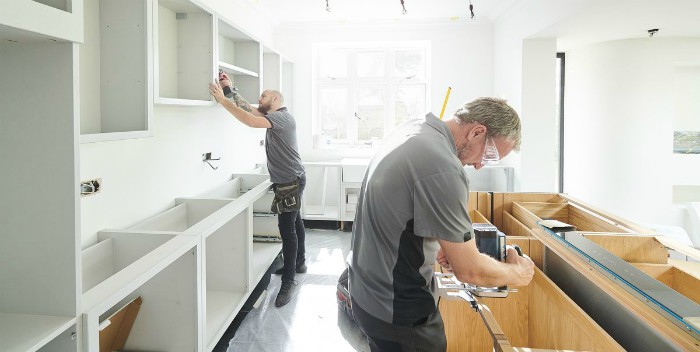 Wanting the most durable and elegant surface, homeowners today often choose granite, quartz or marble as their countertop selection. A common complaint about stone countertops, however, is that they feel cold to the touch. If you were to compare a wood table to a granite table for example, you would notice the apparent difference between how the two surfaces feel against your skin.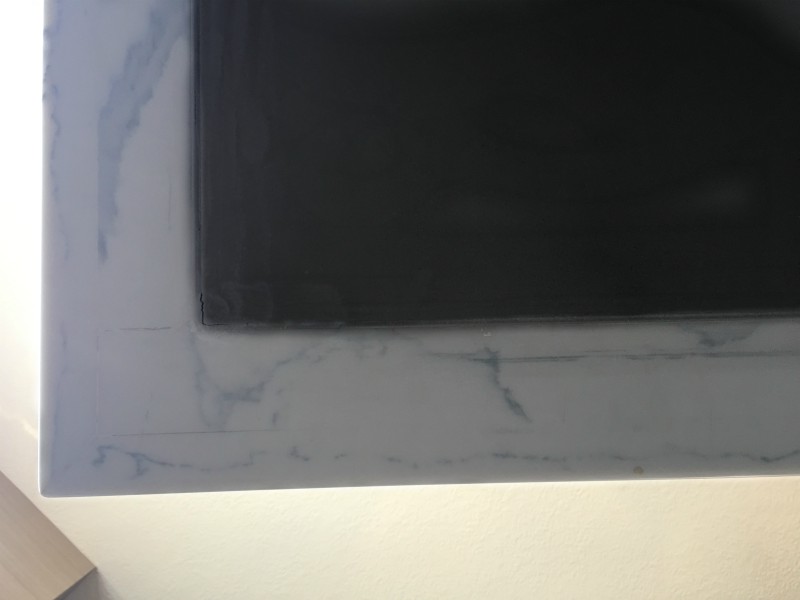 To reduce the cold feel of stone, renovators and builders have been forced to get creative, using methods such as force air heating, fluid-based tube heating, and most commonly, floor heating mats. While these methods may get the job done, they may not be safe for the stone and are not recommended for effective results. 
Tom Broderick from The Cabinetry in Sylvania,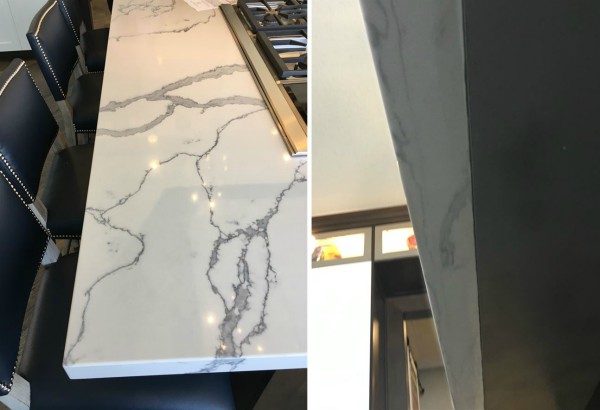 Ohio, recently encountered a customer who wanted a heated granite island. Unaware that countertop heating mats exist, Tom and his team installed a floor heater on the stone countertop. 
"We ended up embedding floor heating coils within the stone itself," said Tom. "The project alone was very extensive and time consuming."
Not only was the installation a headache, but the results were not what the client had hoped for.
"Since it is not possible to install floor heating up to the edge [of the countertop], we unfortunately had to leave this area unheated," Tom explained. "The problem is that those first few inches are where everyone touches the most."
Due to the thermal properties of stone, heat only radiates a little over an inch, so the customer was not happy with a cold front edge. 
Luckily, Tom and his team came upon FeelsWarm's countertop heating mats and discovered that they could customize a narrow mat to warm the front edge of the island. FeelsWarm ultra-thin mats, the only heaters designed specifically for stone countertops, use a peel-and-stick method, making it easy for Tom's team to apply additional heat to the already installed countertop. They simply stuck down the thin heating strip to the exposed quartz underneath.

Tom expressed that in the future he plans to always utilize FeelsWarm to not only protect the stone, but to give clients the comfortable warmth right up to the edge.
"After my experience with the same product, your's is so much more user friendly and purpose-specific versus purpose-adapted," Tom concluded. "My client is very pleased and let me know that it is working 'perfectly'. Just love when that happens."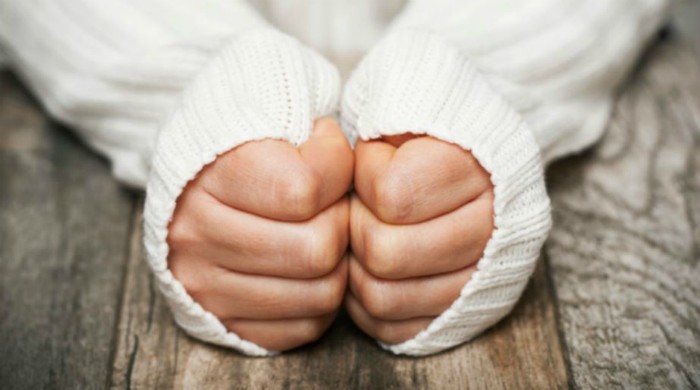 Winter is coming. Time to prepare for the inevitable. Below are 8 unique products for anyone who suffers from cold-hand syndrome.
Heated Lotion Dispenser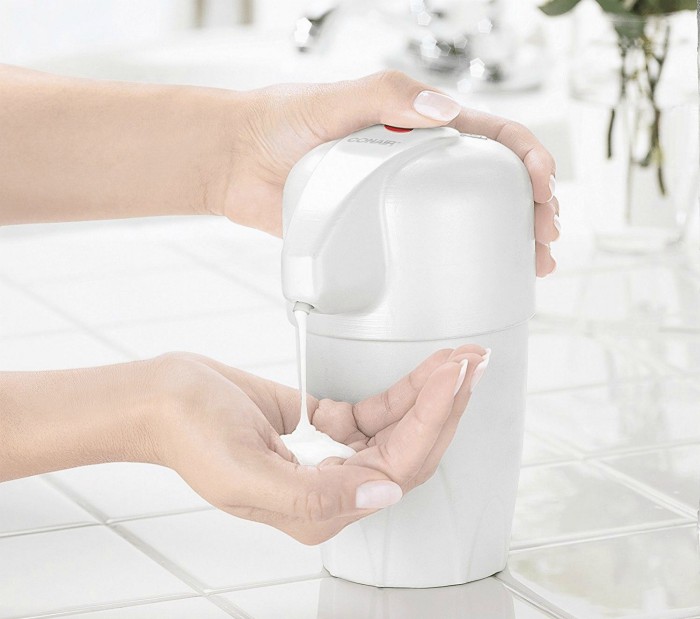 Nothing says "keep warm" like rubbing hot lotion into the palms of your hands. If you need instant relief from the bone chilling cold—and you're in desperate need for moisturizer—then this lotion dispenser has you covered. Shop Now
Heated Mouse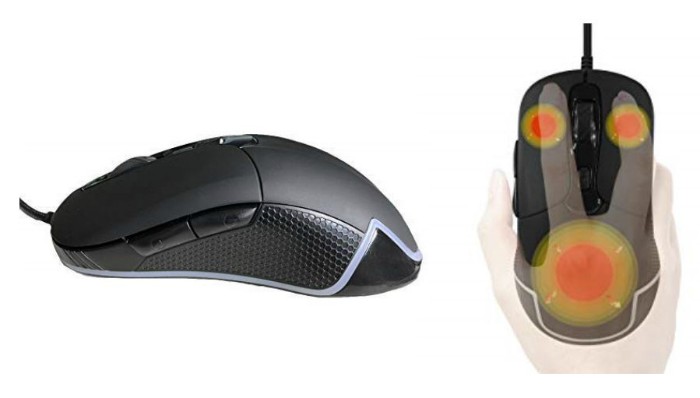 There's nothing worse than trying to work at your desk with freezing cold fingers. If you've ever had to stop working just to warm up your hands, then this product is for you. A heated mouse with heated buttons will change your world! Shop Now
Heated Steering Wheel Cover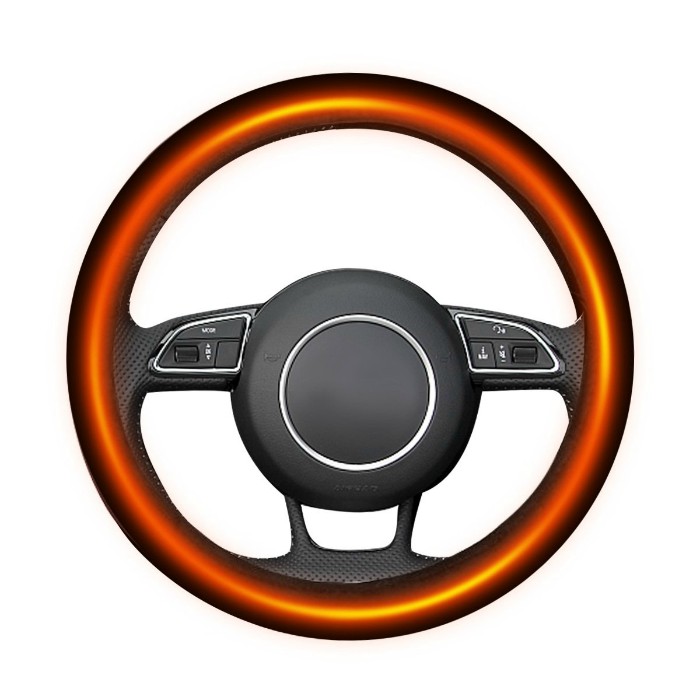 This cover will provide warmth and comfort for all seasons. After plugging into your car cigarette socket, the cover will automatically release a temperature of 95 degrees to 113 degrees enough to warm your hands up. Shop Now
Heating Mat for Your Countertop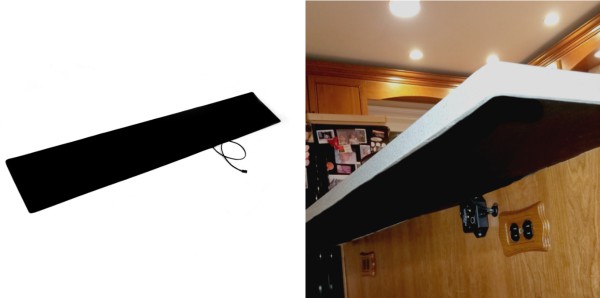 Source
If you hate how cold your granite or stone countertop feels to rest your arms on every morning, this product is a must-have. The mat is ultra-thin and sticks directly under your overhang, warming the surface to a soothing temperature for your bare skin. Shop Now
App-Controlled Heated Mug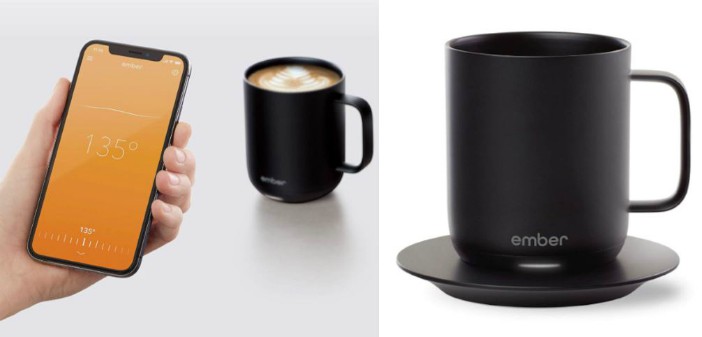 This product not only keeps your hot drink at the exact temperature you prefer, but it keeps your hands warm all day. It even has an hour battery life so you can take a hot cup of a coffee to your meeting and won't have to worry about it getting cold. Shop Now
Hand Warmer & Portable Phone Charger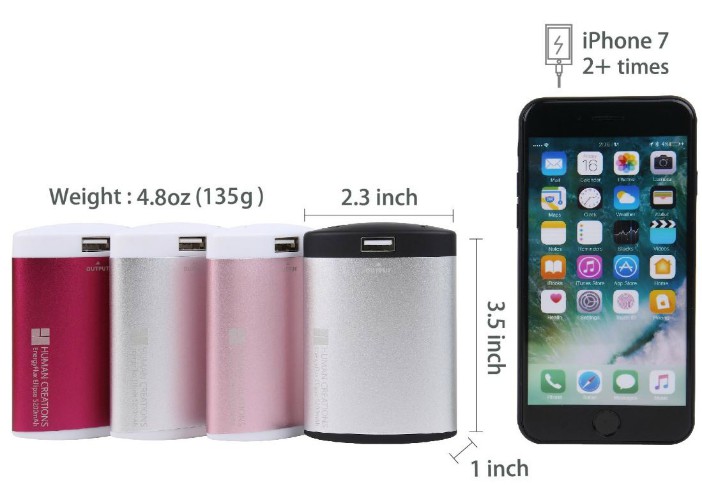 This hand warmer is unlike any other. It keeps your hands toasty and also functions as an on-the-go charger for your mobile phone and digital products. Shop Now
Personal Heater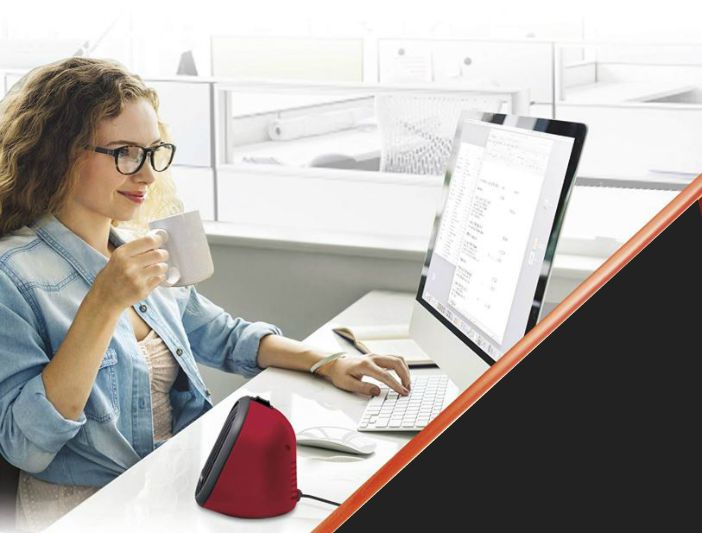 Perfect for dorms, cubicles or home offices, this portable heater will give you the luxury of warmth all day long. It only uses a max of 250 watts for complete safety. Shop Now
Desktop Heater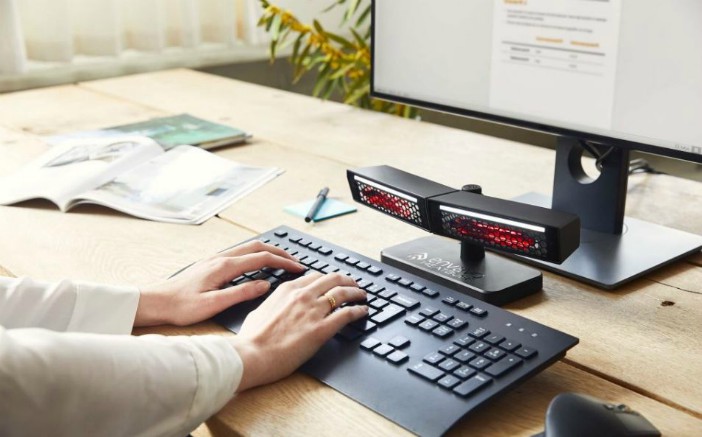 If you want to get fancy with your hand warming at work, the Envavo Heatbuff uses natural infrared waves, which improves the blood flow in your hands to keep them warm. This is the year to beat that cold air-conditioned office! Shop Now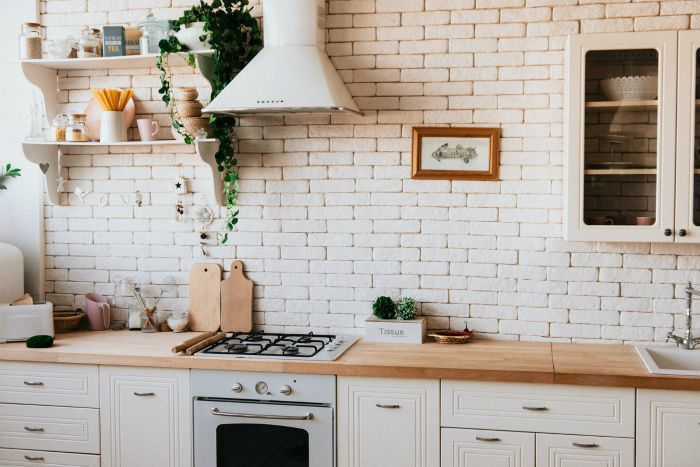 Most people understand how much time and money goes into a home renovation. What might seem like a minor hiccup during the process may end up costing you thousands of dollars later.
Below are some of the biggest mistakes people have made when building or renovating a kitchen. Read this before you renovate!
Forgetting Your Workflow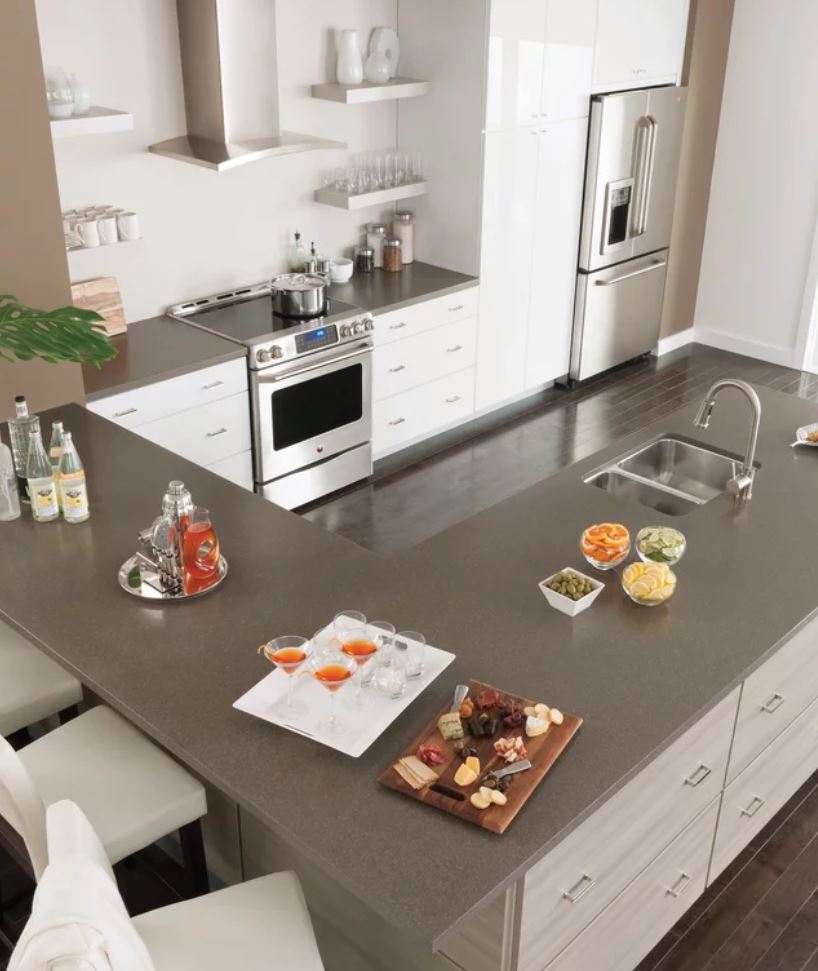 When planning your remodel, remember your kitchen's busiest areas: the sink, stove, and refrigerator. Make sure these areas and appliances are in an efficient location that is relevant to one another. Many designers refer to this as the kitchen "work triangle".
Buying Without Trying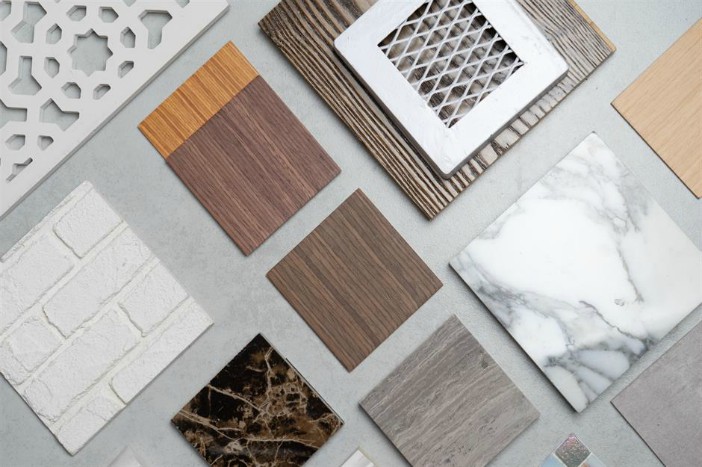 Requesting samples is an absolute must before you order anything, particularly if you're shopping online. Seeing samples in-store helps, but ideally you need to see your chosen finishes at home. Even textures can appear quite different depending on the surrounding colours and lighting.
Too Much Open Shelving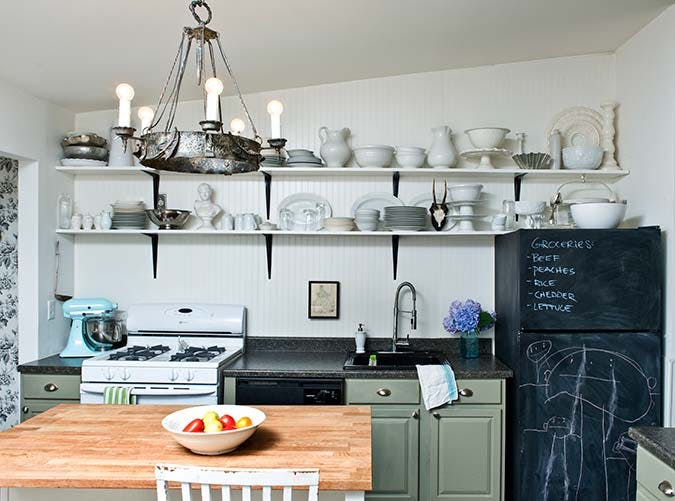 Open shelving is gorgeous. But be honest with yourself: Do you want every novelty mug and bottle of generic-brand ketchup on display?
Choosing Appliances Last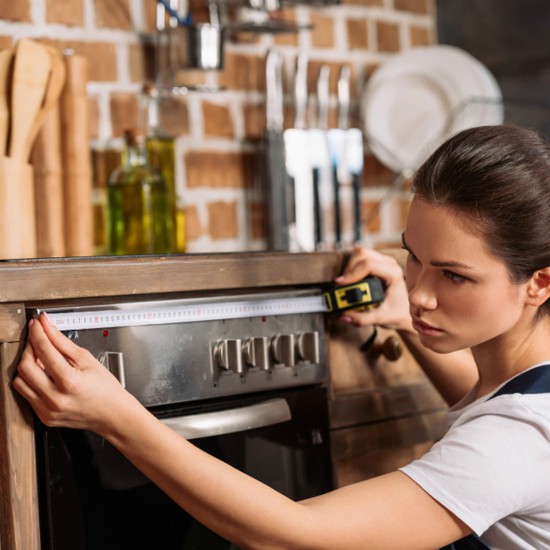 One of the biggest kitchen renovation mistakes is choosing your appliances last. It may be more fun to plan the cabinet layout and countertops first, but always choose your major appliances first and then build the plan around those dimensions. You'll be disappointed if you order cabinets and then find out that you only have room for a 24-inch-wide oven.
Choosing Cabinets Based on Price Not Quality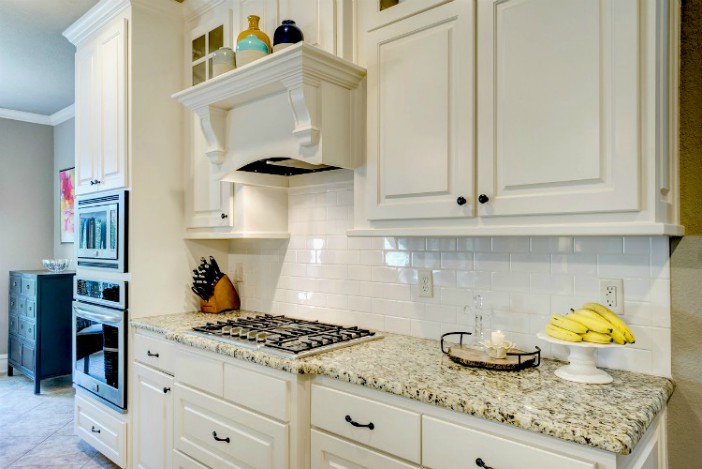 It's true that cabinets are the most expensive component of your remodel. Remember that they need to withstand daily wear and tear and inexpensive cabinets will affect the overall appearance of your kitchen remodel.
Installing Flooring Before Anything Else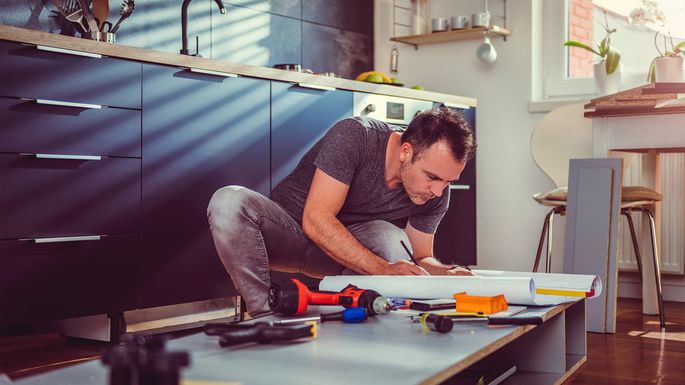 Installing your floor toward the beginning of the renovation is a major mistake, according to Dave Murphy, National Technical Director at N-Hance Wood Refinishing. "With large items coming in and out of the house and increased foot traffic," he says, "it's best the wear and tear and scratches are made to the existing floor rather than the new one."
Choosing the Wrong Countertop Material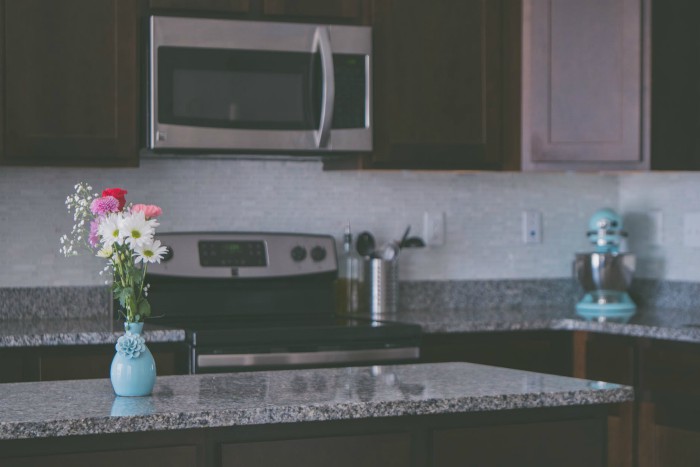 Be sure to choose a durable countertop material that works with your lifestyle. Also, many homeowners love the look of granite or quartz but don't realize that the surface is very cold to lean on. Avoid being unhappy with the cold by adding a countertop heating mat under the overhang where you commonly sit. 
Assuming All Contractors Are the Same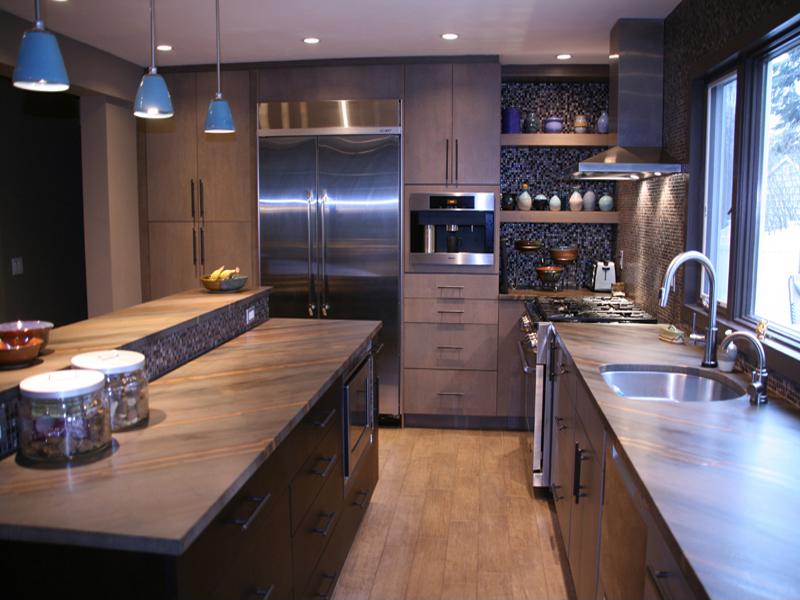 Before you hire a kitchen remodeling company, you need to spend some time researching and comparing contractors. Don't just go with the first – or cheapest – one you come across. Consumer Reports found that nearly 20 percent of general contractors don't have insurance or a state license – and almost 10 percent don't have either. Be strategic about the company you work with.
Placing a Dishwasher Far from the Sink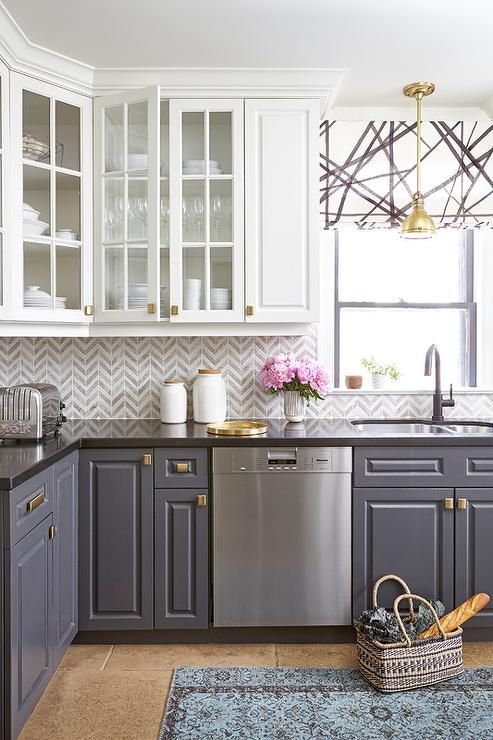 Planning the layout of your kitchen can save you a lot of headaches. It's a hassle if the dishwasher is too far from the sink and may also mean a lot of wet floors when carrying dishes across the room.
Can you think of any other kitchen renovation mistakes to avoid? Share them with us on Instagram or Facebook!