Product expansion for stone bars, pool areas & outdoor dining.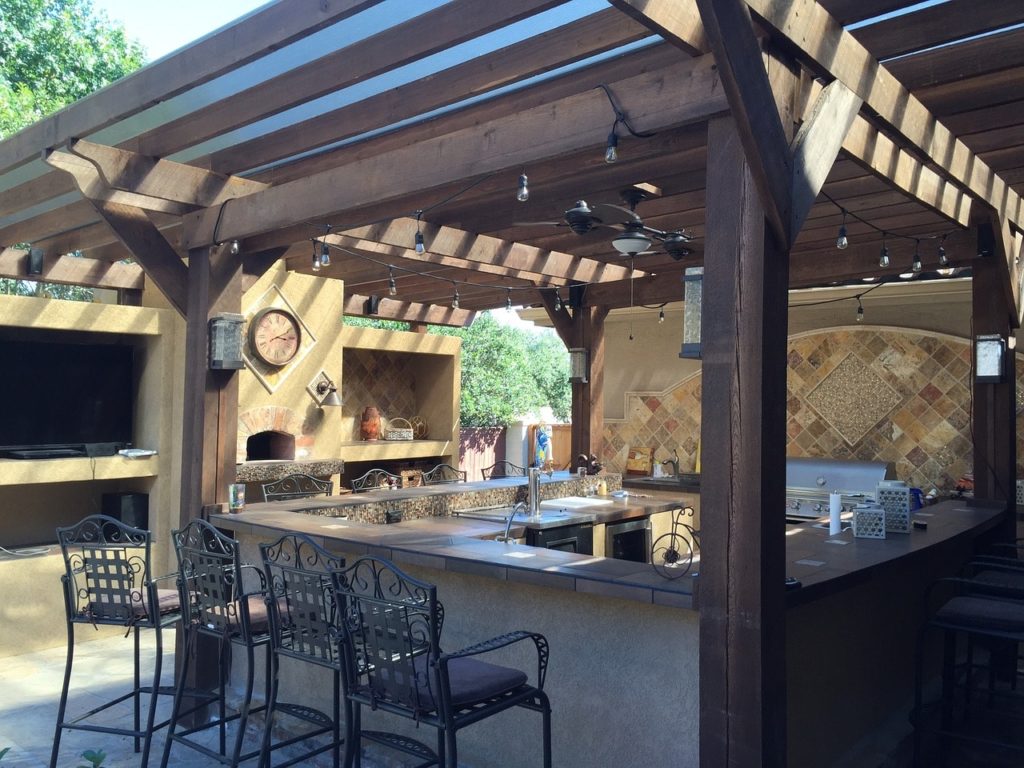 LAKEVILLE, Minn. (June 08, 2018) – Heated Stone Products, creator of FeelsWarm® countertop heaters to warm stone countertops, announced today a new application for venues and homes with stone countertops located outdoors. This new offering compliments the company's core model, ultra-thin stick-on heaters for new and existing countertops. FeelsWarm heaters provide a solution for homeowners who are unhappy with the cold feel of their stone countertop and want to enhance the comfort of their luxurious outdoor living spaces.
The new FeelsWarm outdoor model is designed to accommodate wide ambient temperature ranges, taking away the initial cold shock of stone countertops located outside, particularly those utilized on cool evenings. Heated Stone Products also introduced a new water-resistant controller in conjunction with the heating mat.
"We have seen tremendous success with our countertop heaters in kitchens, offices and bathrooms, so we are excited to expand our product offering to the outdoors," states Jahn Stopperan, President of Heated Stone Products. "This new model, utilizing 12-24 volts for complete safety, is designed to improve the luxury of outdoor living spaces for both homeowners and businesses that accommodate outdoor entertainment." 
FeelsWarm patented (pending) heaters work with all types of stone countertops (granite, marble, quartz, and engineered stone) and are the only products on the market specifically for stone counters. All models of FeelsWarm can be plugged into standard outlets without the need for special wiring.
Interested parties are to contact Jacqueline Lundeen at 952-898-9505 ex. 1 or via e-mail at [email protected]
ABOUT HEATED STONE PRODUCTS
Minnesota-based Heated Stone Products manufactures FeelsWarm® Heating Technology, the patent-pending technology of thin heaters used in combination with stone countertops, including both existing and new countertops. Its dealers and market partners are premier fabricators serving luxury homes and businesses throughout the U.S. and Canada. Specializing in foil-based heating elements, Heated Stone Products designs and fabricates unusually large heaters using advanced, quick-turn processing techniques. See www.feelswarm.com.