HOW COUNTERTOP HEATING WORKS
ULTRA-THIN HEATING MAT WITH UNIFORM PATTERN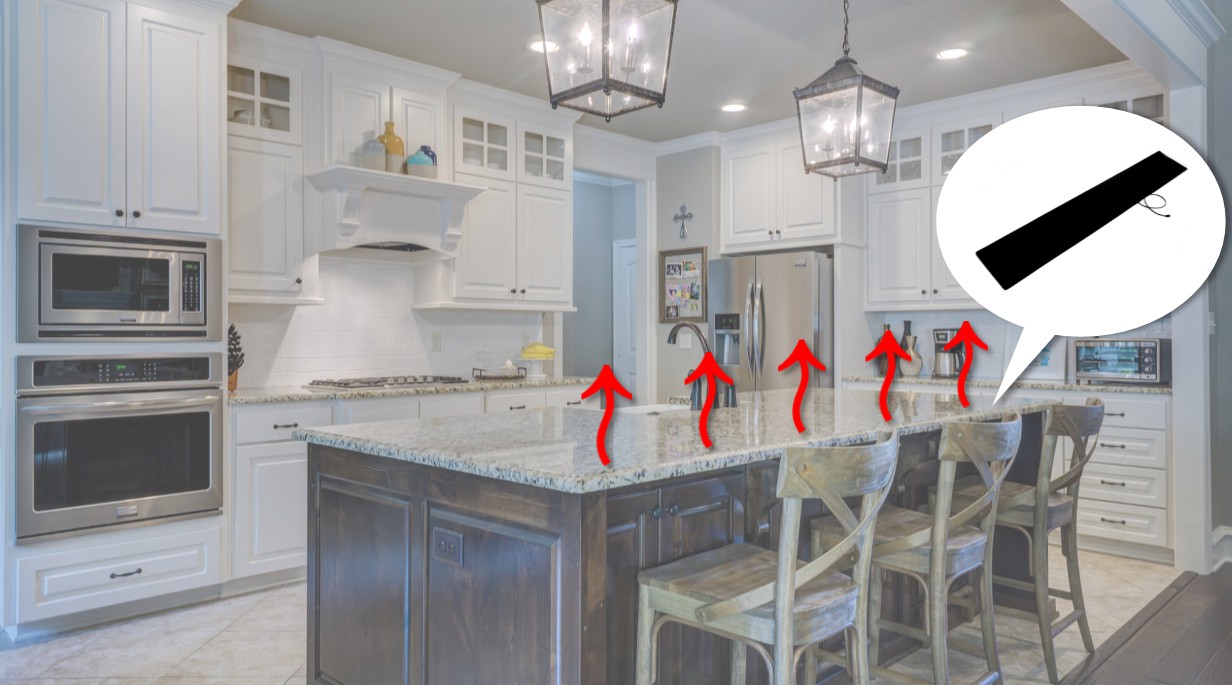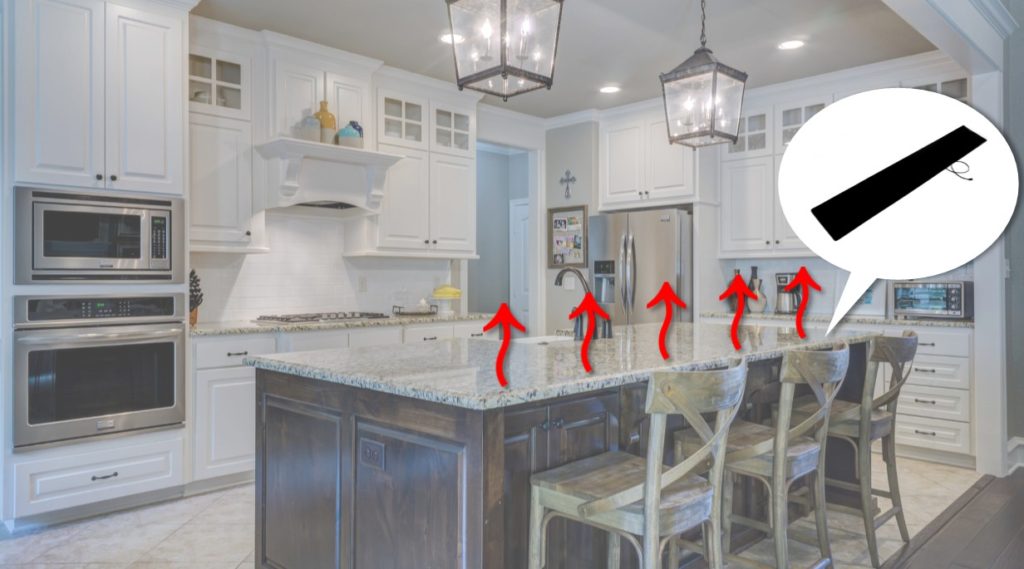 FeelsWarm countertop heating mats are ultra thin (between .015″ and .025″ thick) and are custom-engineered for each stone including shape, wattage, and electrical input location. The pattern of the countertop heating mat is precisely designed and installed to overcome the poor thermal characteristics of stone so that an even heated surface is created and that the front edge is the same temperature as the center of the heated zone.
Utilizes low voltage (12-24 Volts) for complete safety
Enables custom heated areas within a countertop design
May heat only where you commonly touch/rest arms
Controller permits temperature adjustment
SAFE FOR COUNTERS
FeelsWarm countertop heaters are the only heaters designed specifically for stone countertops without introducing a risk of cracking the stone.
Our countertop heating uses a passive warming system to slowly warm the stone, taking 90 minutes to raise the temperature. This slow warming approach and lack of temperature pulsing eliminates any shock into the stone. Homeowners typically leave their FeelsWarm countertop running at all times, costing less than $0.20 a day.
The FeelsWarm countertop heater uniformly heats throughout the entire area without cold zones, and can be placed close to the edge of the counter as it is 1/32 inch thick.