One room that is always considered the center of the home is the kitchen. It is a place where family members gather for meals and where friends congregate for entertainment, specifically around the kitchen island or bar top.
If you are one of the many owners of granite, quartz, soapstone, marble or concrete countertops, then you have most likely noticed how cold the surface feels to lean on. This can be very off putting, especially during the winter months. So, how can you resolve this problem and bring more warmth to your kitchen?
Here's how you can add heat to your countertop overhang without the help of a professional. 
Purchase a stick-on heating mat, one that can be customized to fit the exact size and shape of your overhang.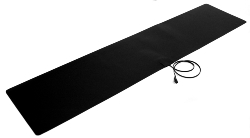 Brush on a light layer of two-part epoxy to the underside of your countertop. (Epoxy will come with your heating mat). If your countertop is smooth granite underneath, then you will skip this step.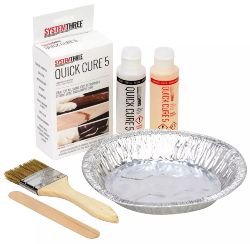 Remove the release liner from the mat and apply the sticky side underneath your countertop, approximately ½" away from the outer edges.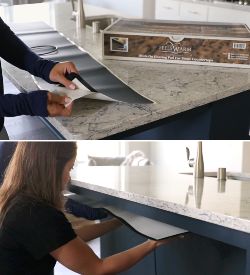 Drill a small hole into your cupboard under the overhang area and feed the heater cord through the hole.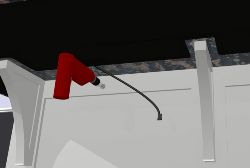 Finally, plug the heating mat's transformer into a standard outlet, preferably one that is inside of your cabinet for complete invisibility.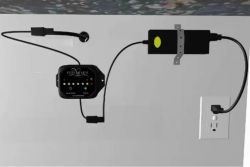 Voila! You have yourself elegant heated countertops that are safe, affordable to run 24/7 and soothing to anyone who touches them.