PURCHASE INFORMATION
FAST DELIVERY
FeelsWarm offers both custom-sized & standard-sized heaters to match the exact shape of your surface. Our heaters accommodate all stone counters, even those with unique corbels/support beams. 
Please keep in mind that you will only feel heat where the mat is placed. If you are not sure which heater type you should purchase, give us a call and we can guide you in the right direction!
Order a Custom-Sized Heater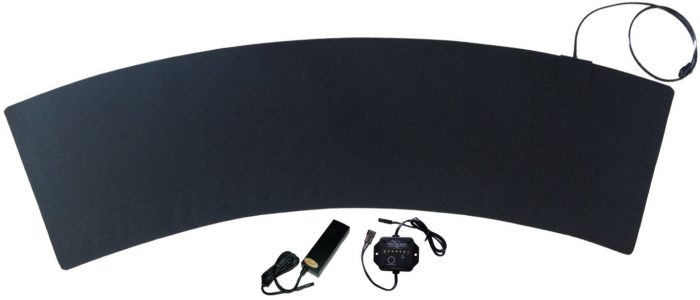 Our team will help you determine the exact size & shape of the countertop heater that you will need to match your surface. We will then be able to provide you with pricing & purchase information.
Custom heaters are shipped in 2-3 weeks. Included with each custom heater is a Thermal Control Unit, transformer & Surface Prep Kit. (See installation instructions for more information).
In general, heating a normal sized island with an overhang along one or two sides is around $750-$1,400 depending upon the size. We will match your exact countertop dimensions, including curves and support beams. A free trial option is available.
NOTE: Custom heaters are rarely installed to heat the entire countertop surface. They are typically placed only where individuals rest their arms.
Shop Standard-Sized Heaters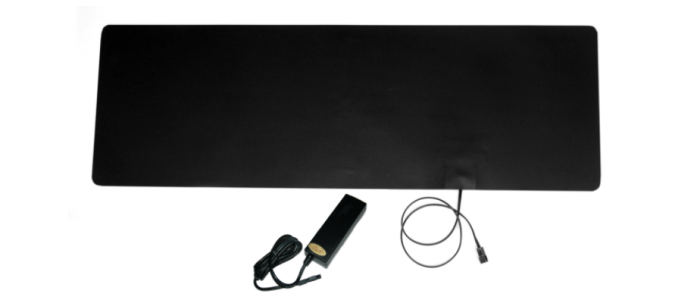 Standard countertop heaters are rectangular in shape with the connection cable exiting the heater at a predetermined location. These are ideal for desks, straight overhanging bars/counters and tables. 
Standard heaters are shipped in 2-3 business days which include a Surface Prep Kit & transformer.  Standard heaters cannot be joined together. Contact us if you are wanting to heat multiple areas. 
11″ x 17″ | $199 
11″ x 33″ | $330 
11″ x 48″ | $540 
11″ x 64″ | $625 
NOTE: Standard heaters do not come with a Thermal Control Unit (optional item). A TCU can be purchased as an add-on if desired. 
For shipments outside of the U.S., please call 952-898-9505.
All sales on custom FeelsWarm mats are final / non-refundable. Standard FeelsWarm mats may be refunded if returned in original packaging. Claims or returns will not be allowed for damages due to failure to follow installation instructions.
Click here

for warranty information.