CONTROLS
FOR FULL CONTROL OF YOUR HEATED COUNTERTOP
The control of the FeelsWarm countertop heater is very simple. It is designed to produce a set temperature that is 20 degrees above the room/stone temperature when plugged into 120V household power. 
Included with each FeelsWarm mat is a Low-Voltage Transformer (6-24 volts depending upon size) that plugs into a standard outlet to power the heater. At most, the transformer will draw 2.2 amps and does not require any special wiring. 
A Thermal Controller is available as an optional add-on item which enables the user to lower the temperature of the counter if desired and to quickly turn the unit on/off. Click here to see a survey of how often the controller is needed by FeelsWarm customers. 
It is most common for homeowners to leave the heating mat running at all times. Therefore, the transformer and optional controller are typically installed within a cabinet or in a non-visible position.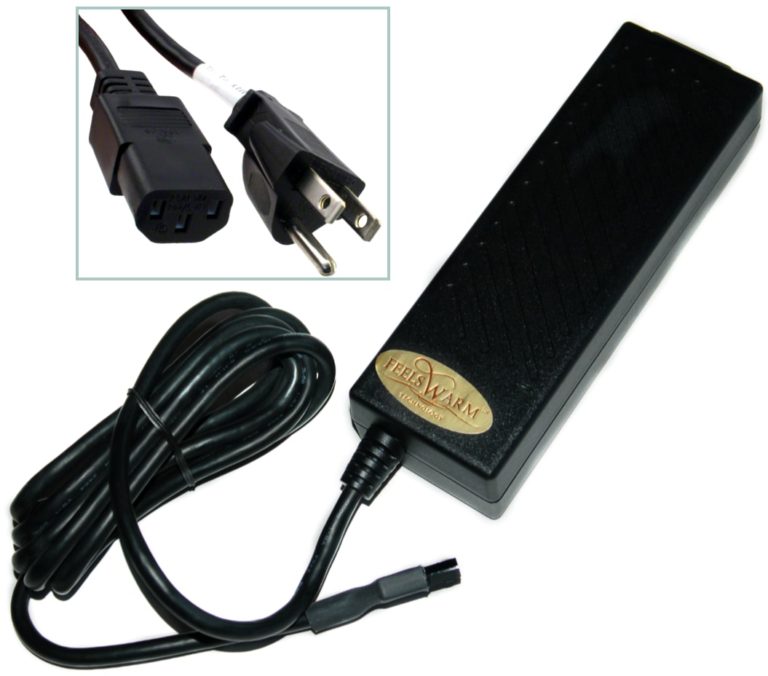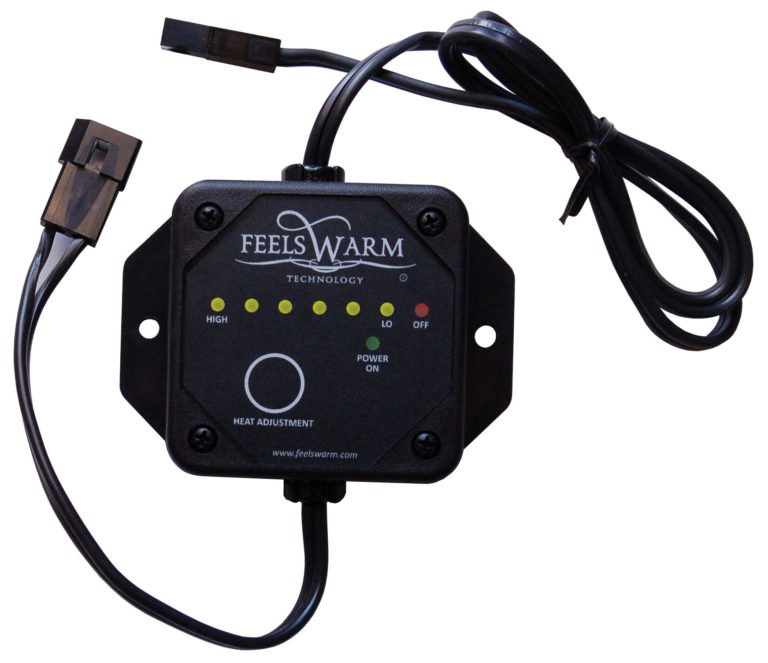 Preparing the Surface with Epoxy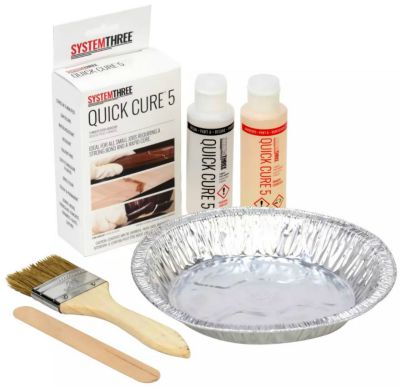 A Surface Prep Kit is included with each stick-on mat and is needed if the underside of your stone is not smooth granite. (Any quartz, marble, wood, rough granite and other surfaces where pressure sensitive tape does not bond well). Simply follow the instructions to brush on a light layer of the two-part epoxy where the mat will be adhered and let it dry. This step ensures that the FeelsWarm mat will stick to the underside of your stone.

INTERESTED IN WARMING YOUR STONE COUNTERTOP?

Remove the cold feel of your island or desk with a FeelsWarm countertop warmer.