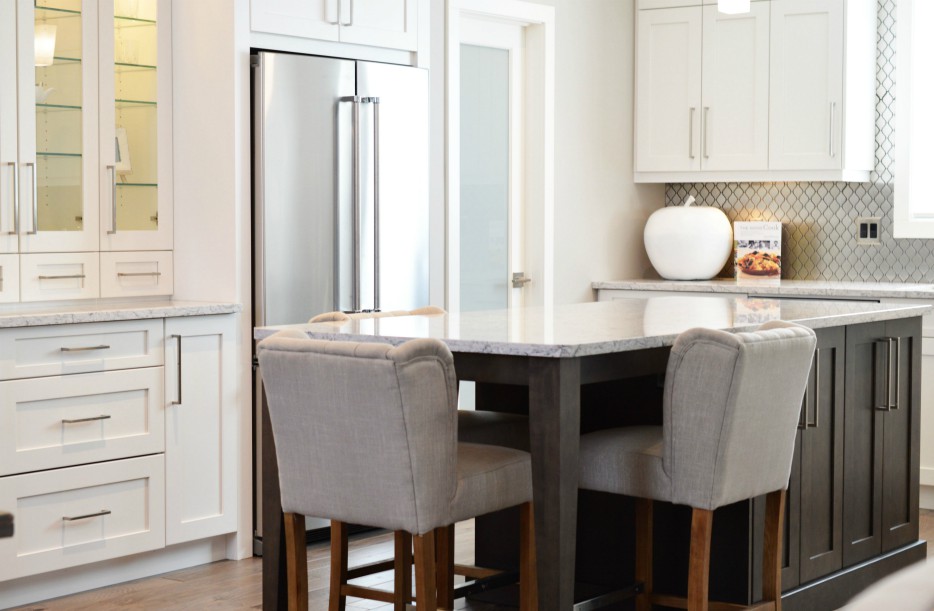 Countertop Heaters
COMFORT & LUXURY
Increase the enjoyment of elegant stone counters with FeelsWarm's countertop heaters, a unique patented (pending) heating solution for luxury homes and businesses.
As the world's leader in heated countertops, FeelsWarm heating mats have been eliminating the cold touch of stone countertops and building a soothing and pleasant feel to homeowners everywhere.
ELEGANT UPGRADE
ADD WARMTH & COMFORT TO YOUR HOME OR BUSINESS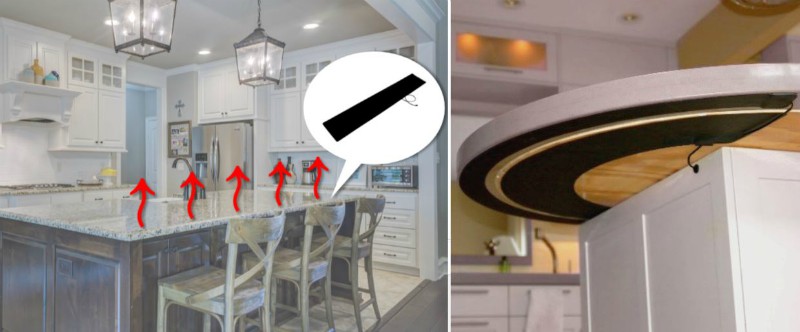 Customizable
With different product options for existing or new surfaces, FeelsWarm ultra-thin countertop heaters are customized to match your exact overhang, peninsula, island, desk or vanity.
Luxurious
Our countertop heaters work with all types of stone countertops (granite, marble, quartz, and engineered stone) and are the only products on the market specifically for stone counters.
Easy to Install
FeelsWarm's low-voltage, plug-and-play heating mat installs in minutes and can be plugged into standard outlets without the need for special wiring.
ELEGANT UPGRADE
ADD WARMTH & COMFORT TO YOUR HOME OR BUSINESS
We produce countertop heaters for consumers to install themselves and we also work with installers, contractors & suppliers for new construction or renovations. Designed for both existing & new counters, FeelsWarm heaters are fitted with an ultra thin heating mat that is custom-engineered for each stone including shape, wattage, and electrical input location.
CUSTOMIZABLE
COUNTERTOP HEATERS CREATED TO FIT YOUR EXACT SURFACE
FeelsWarm countertop heaters are designed to match the exact shape and size of your countertop to ensure that you feel warmth right up to the edge. We also create standard-size heaters for desks & rectangular surfaces.
QUICK INSTALLATION
PEEL & STICK APPLICATION
*LOW VOLTAGE: Utilizes 12-24 Volts for complete safety
*CUSTOM HEATED AREAS within a countertop design
*COST EFFECTIVE: Heats only where you commonly touch
*ACCOMODATES all corbels/support beams
*ULTRA THIN: Only 1/32 inch thick
*TEMP ADJUSTMENT controller included with heater
*FAST DELIVERY: Designed & shipped in 7-9 business days 
*VERSATILE: Works with all stone surfaces
"When we remodeled our home office with quartz desktops, we were extremely concerned about the cold of the stone. FeelsWarm Heaters exceeded my expectations."
"My best (indulgent) purchase EVER! We sit at the counter all the time and everybody comments on how awesome it is. Believe it or not, it actually warms the entire kitchen. I couldn't be happier with the product."
"You really don't know what you are missing until you have it. I have such a bigger appreciation for my countertop & my wife loves it!"
"Whenever we host gatherings, visitors exclaim over the warmth."
"We eat at our granite countertop most of the time and our arms & hands were always cold. Now, we are warm! Loved this product from the beginning."
"My countertops are connected to the outside wall of my house and get very cold in the winter. With the heating system installed, I can sit at my bar without freezing my arms off!"
"You will be amazed to how much it helps keep your arms and hands warm. Without a doubt, it has enhanced our kitchen and home."
"We love our heated counter top. My wife, who poo-pooed getting it originally, is the first to turn it on when it cools down in the fall. She uses it to defrost food & as a plate warmer. Our friends and guest are amazed and impressed by it. Wonderful product!"
"Worked like a charm. Installation was easy and the mat was thin enough to fit in our 3/16" gap. Hate to say it....But I can't wait for winter."
"I'm happy with my heater every day in the winter. I set the plates on the counter to fill them from the stove knowing I am not 'prechilling' them! In the spring I put my seed trays on the heated counter and get great germination of nearly 100%!"
"Our nice, expensive granite would remain cold all the time, so we decided to install a FeelsWarm heater just under where my keyboard sits. Now, I am happy that I don't have to deal with a freezing work surface."
"It was one of the best gifts I've ever gotten my wife!"

HEATED STONE PRODUCTS
Contact Us