As we approach the year 2024, the world of interior design is abuzz with exciting new trends, and the heart of the home—the kitchen—is no exception. The upcoming year promises a blend of functional innovation, aesthetic elegance, and sustainability. From kitchen renovation ideas to interior decoration trends, here are the top kitchen trends you can expect to see in 2024.
Kitchen Islands Get More Social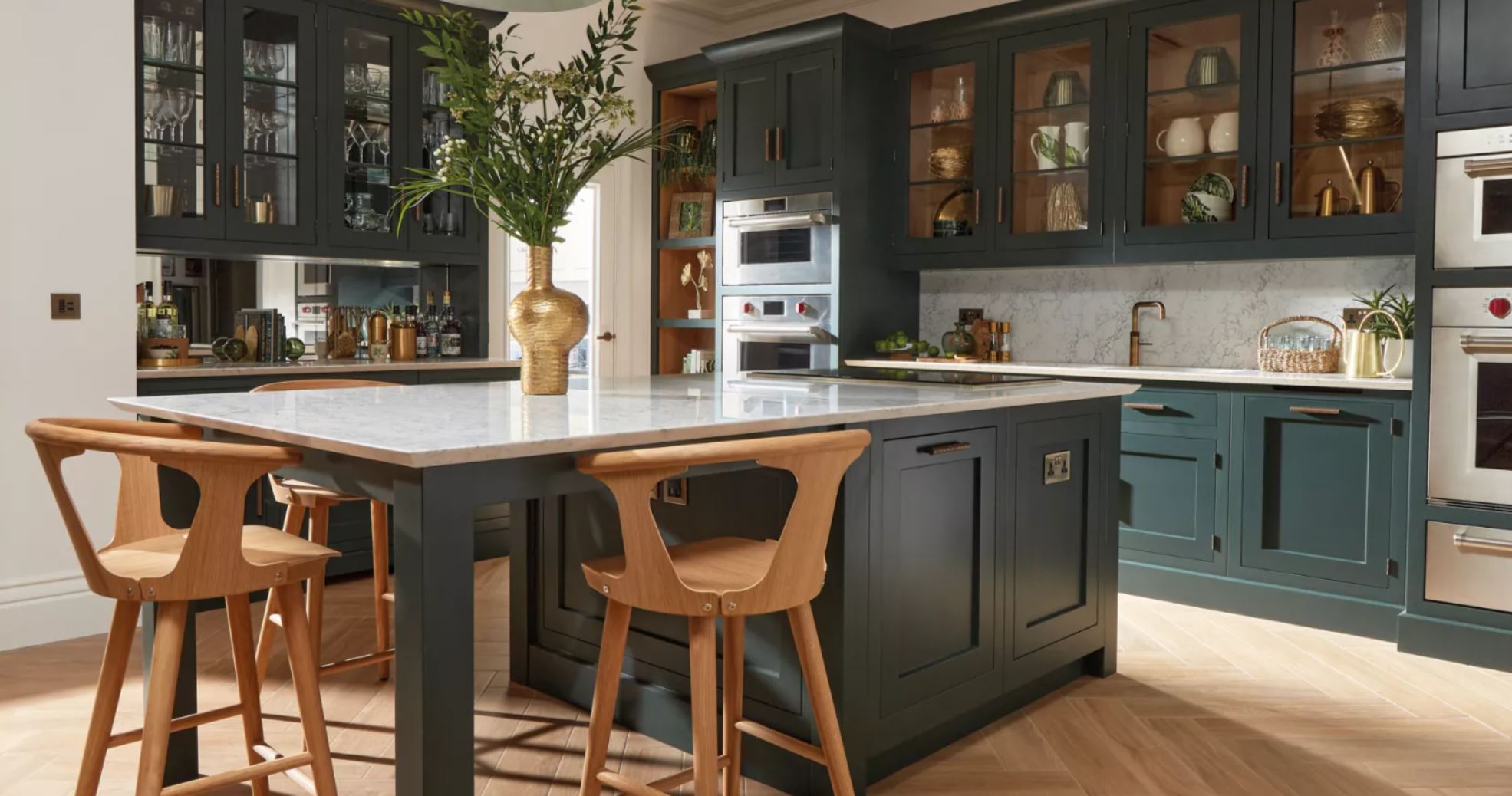 Kitchen islands are not a new trend, but the focus of utilizing it as a social center has become more popular. Rather than having straight-lined seating on one or two sides, you can expect to see more kitchen islands including a table-like set up, allowing everyone to be together in one location.
Sustainable Materials Take Center Stage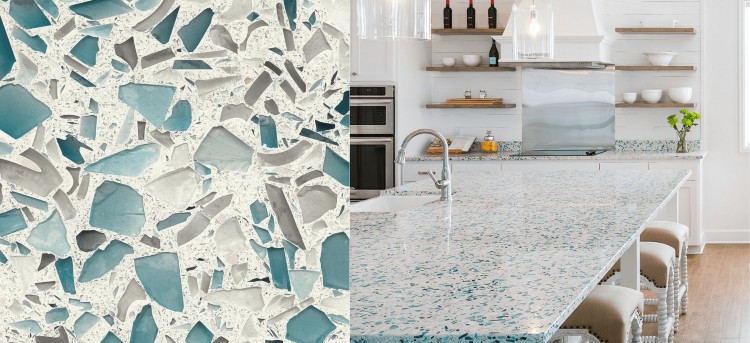 In 2024, sustainability is more than just a buzzword; it's a way of life. Kitchens are embracing eco-friendly materials and designs that reduce their carbon footprint. Countertops crafted from recycled glass, bamboo cabinetry, and reclaimed wood accents are becoming more popular choices. These sustainable materials not only enhance the aesthetics but also align with the growing emphasis on responsible living.
Nature-Inspired Palettes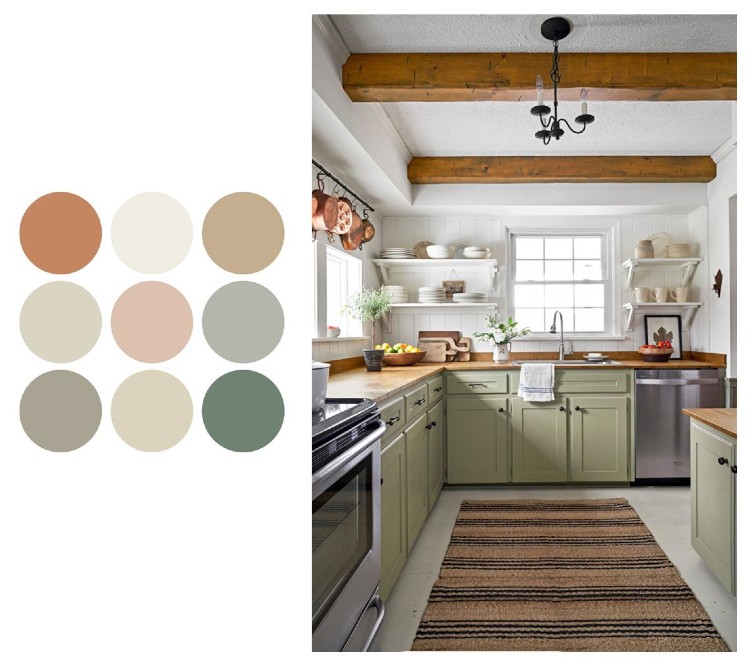 Bringing the outdoors in is a timeless concept, and in 2024, nature-inspired palettes are stealing the spotlight. Earthy tones, soft greens, and warm neutrals evoke a sense of tranquility and connection to the natural world. These hues work harmoniously with organic materials, further enhancing the serene ambiance of the kitchen.
Smart Kitchens Get Smarter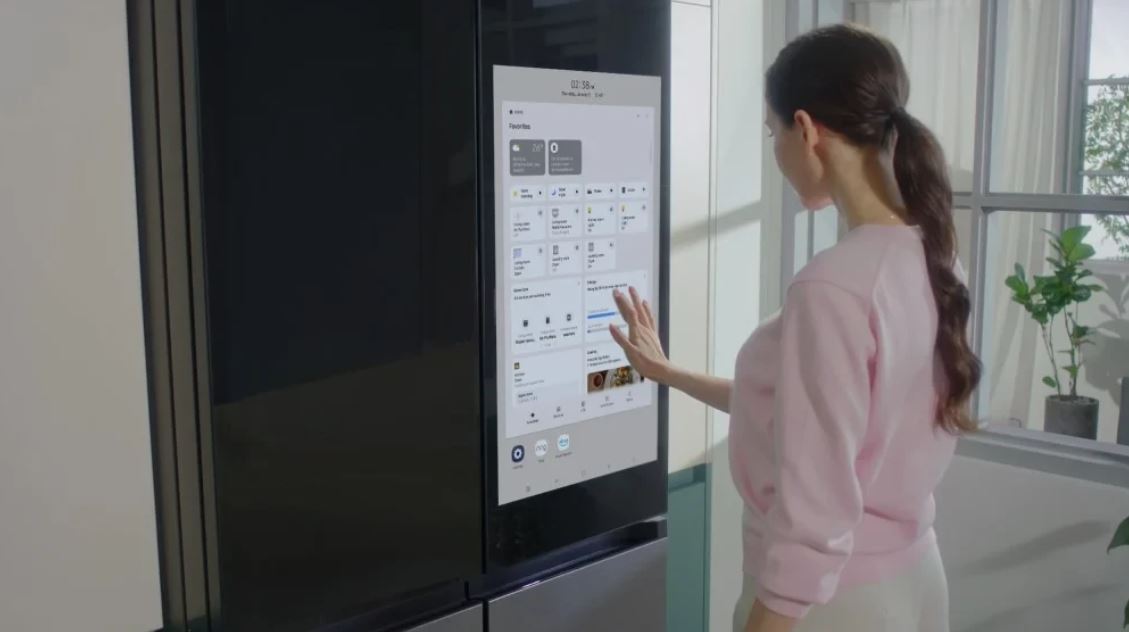 The marriage of technology and culinary art continues to evolve. Smart kitchen appliances are undergoing upgrades, making daily tasks even more convenient. Imagine a refrigerator that suggests recipes based on its contents or a stove that adjusts its heat based on the dish being cooked. The integration of artificial intelligence and the Internet of Things (IoT) is transforming kitchens into intelligent hubs that streamline cooking and enhance efficiency.
Colorful Expression in Appliances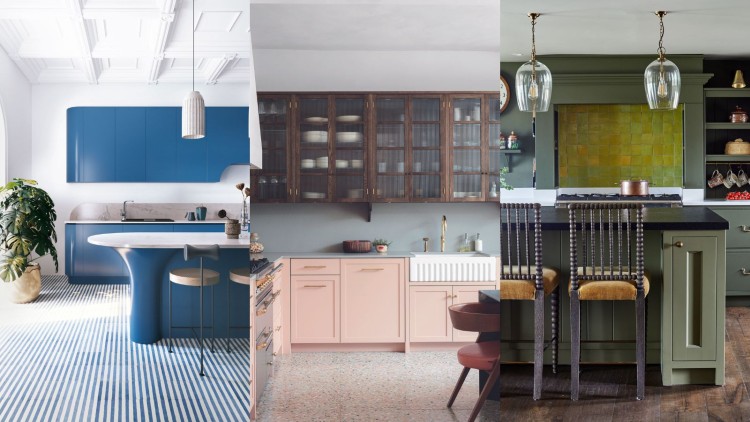 Neutral-toned kitchens have long dominated the scene, but 2024 will see a resurgence of bold, vibrant colors. Kitchen appliances are becoming a canvas for self-expression, with manufacturers offering an array of hues to suit diverse tastes. From cobalt blue refrigerators to emerald green dishwashers, homeowners are embracing colorful appliances as statement pieces that inject personality into their culinary spaces.
Heated Countertops

A trend that continues to be on the rise is the act of heating the area of the kitchen island where you most commonly rest your arms. A peel-and-stick countertop warmer goes directly under the stone, warming the cold surface to a comfortable, luxurious setting. People love that you don't have to do any special wiring, as the system simply plugs into a standard outlet within the cabinetry.
Hybrid Kitchen Spaces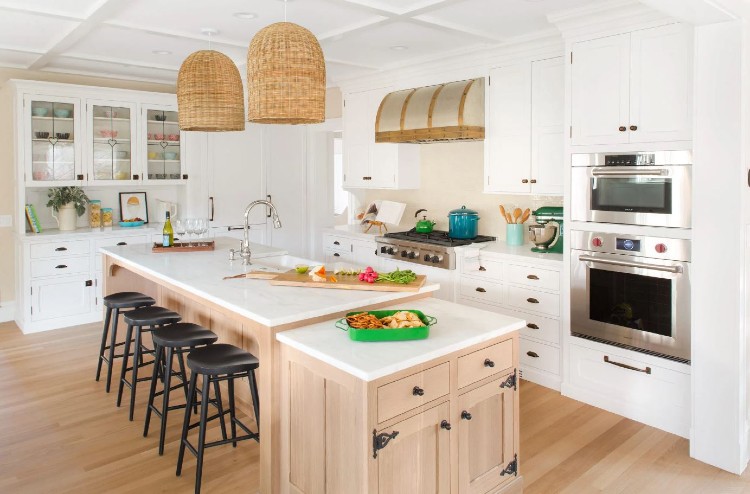 As our lives become more multifaceted, so do our living spaces. The kitchen is no longer just a place to prepare meals; it's a versatile space for work, socializing, and relaxation. In 2024, you can expect to see kitchen designs that seamlessly integrate with adjacent areas, blurring the lines between cooking, dining, and living spaces. Breakfast bars that double as workstations and lounge-style seating within the kitchen area are all the rage.
Textures and Patterns for Visual Interest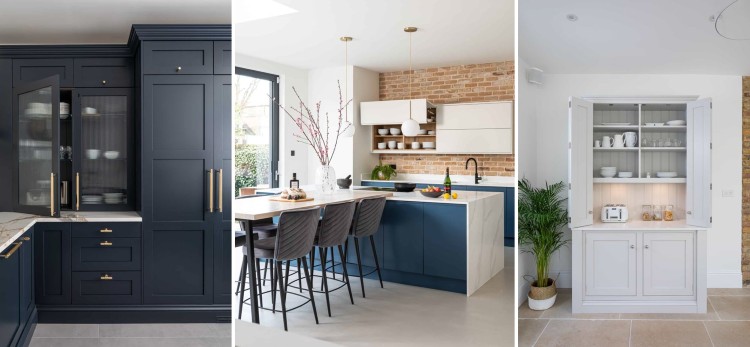 Textures and patterns are making a triumphant return to kitchen interiors. Backsplash tiles are getting an upgrade with intricate designs, while cabinet fronts are embracing textured finishes. From herringbone patterns to geometric tiles, these details add depth and character to the kitchen, turning it into a visual masterpiece that captivates the eye.
Organic and Curved Shapes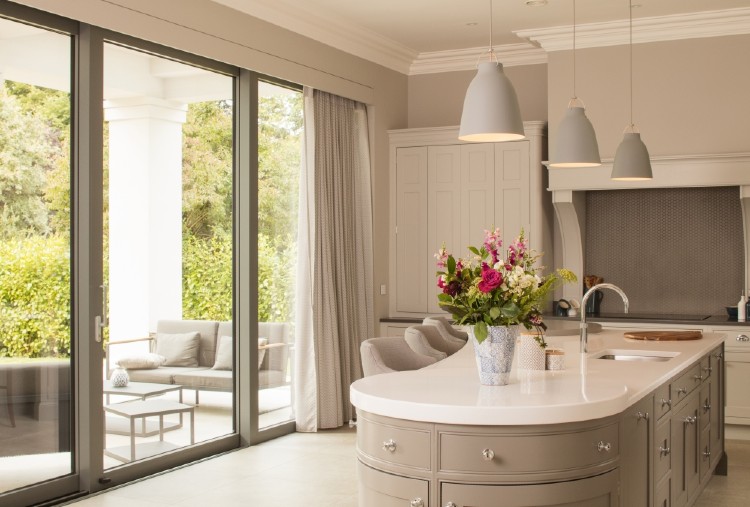 In contrast to the sharp lines of minimalist designs, organic and curved shapes are gaining momentum in kitchen aesthetics. From rounded countertops to elliptical islands, these soft contours create a sense of fluidity and comfort. This trend brings a touch of harmony and warmth to the kitchen environment, fostering a more inviting and inclusive atmosphere.
Minimalist Open Shelving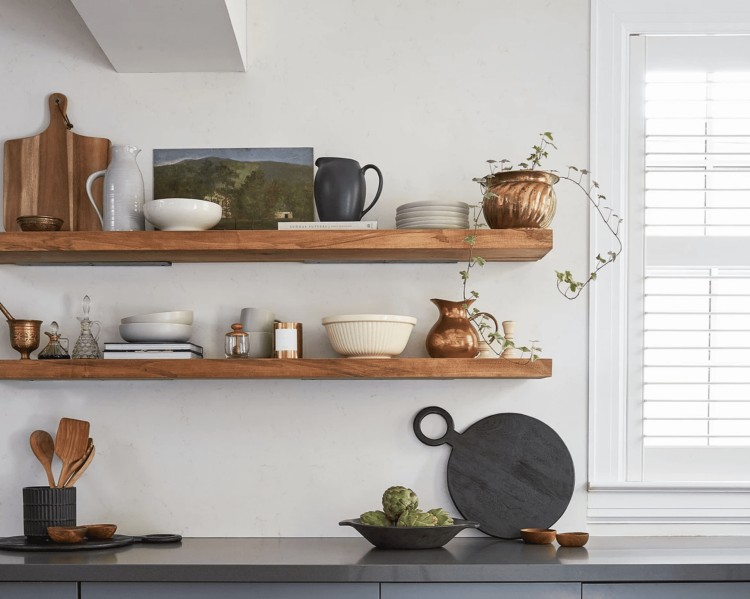 Open shelving continues to hold its own as a popular kitchen trend, but with a minimalist twist. In 2024, expect to see open shelves adorned with carefully curated and thoughtfully arranged items. This trend encourages a clutter-free kitchen while allowing homeowners to display their cherished cookware, dishes, and décor items as functional art pieces.
Biophilic Design Integrations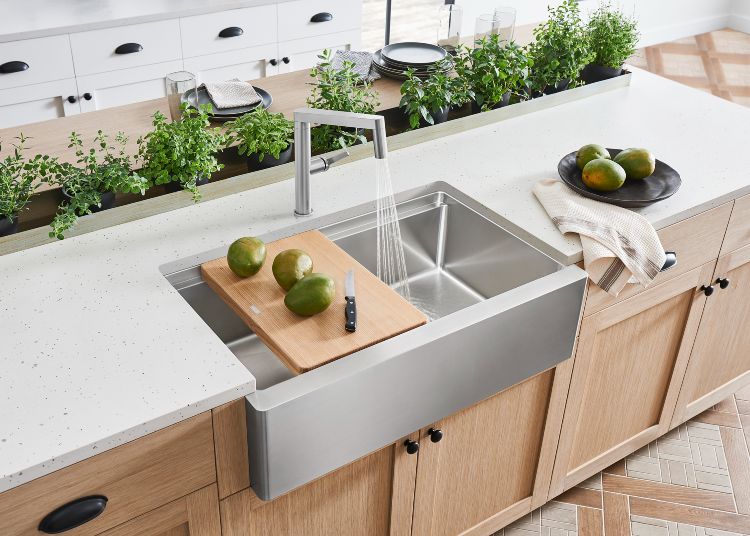 Biophilic design, which seeks to connect interiors with the natural world, is gaining momentum in kitchen spaces. Expect to see living walls, potted plants, and large windows that provide an abundance of natural light. Incorporating greenery not only enhances the aesthetic appeal but also promotes a healthier and more calming cooking environment.
Concealed Appliances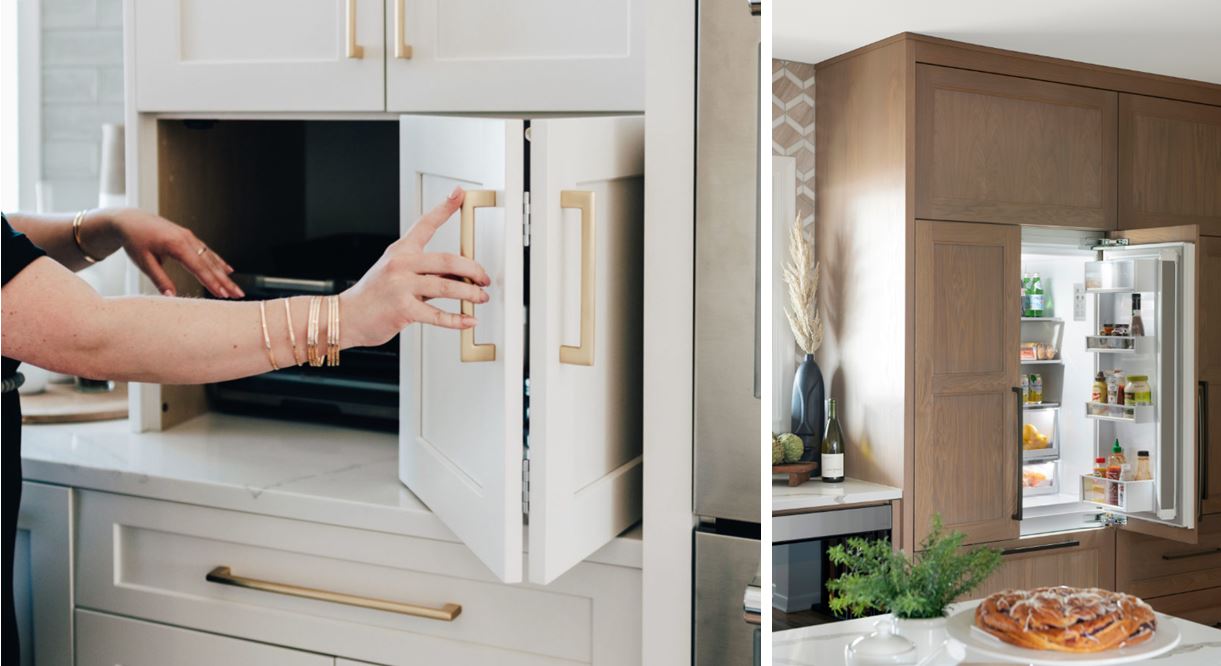 The concept of concealed kitchens is gaining popularity among those who seek a clean and uncluttered look. In 2024, you'll find appliances designed to be hidden behind sleek cabinetry when not in use. This trend is especially popular in open-concept living spaces where homeowners can tuck away their cooking and cleaning areas, allowing the focus to remain on the overall design of the room.
Conclusion
The kitchen trends of 2024 embrace sustainability, technology, individuality, and functionality. As the heart of the home, the kitchen is evolving to cater to the diverse needs and aspirations of modern living. From eco-friendly materials to heated countertops, homeowners are empowered to transform their culinary spaces into expressions of their lifestyles and values. So, whether you're planning a complete kitchen renovation or seeking small updates, these trends offer a glimpse into the exciting possibilities that await in the coming year.