Description
Available in either black or white, FeelsWarm® Standard Heaters are perfect if you have a small, rectangular area that you would like to heat. The heating mat nicely sticks right along the front edge of your countertop so please be sure that the area you are heating is free of any corbels/supports and has a straight edge.
Included with each standard heater is the low-voltage transformer and surface prep kit (optional Thermal Controller sold separately).
If you have a unique shape or a size different than the standard mats listed, we can make you a custom mat. Fill out a quote form here. Please keep in mind that you'll only feel warmth where the mat is placed.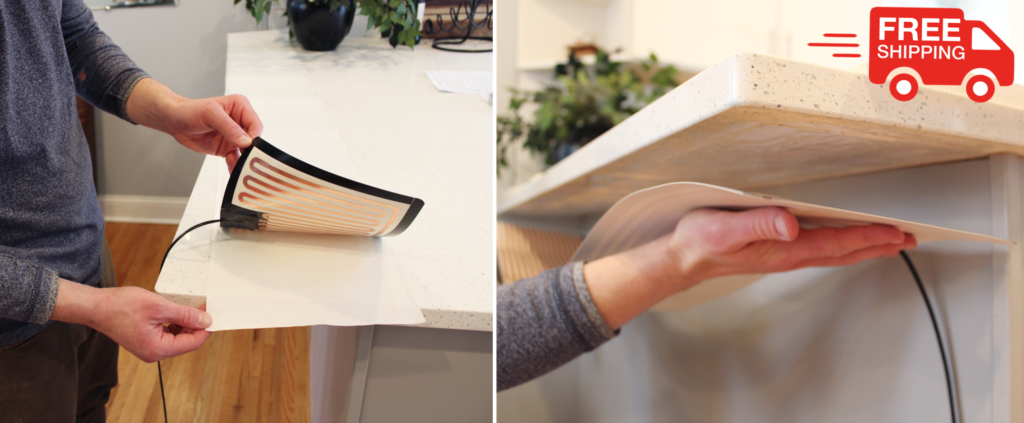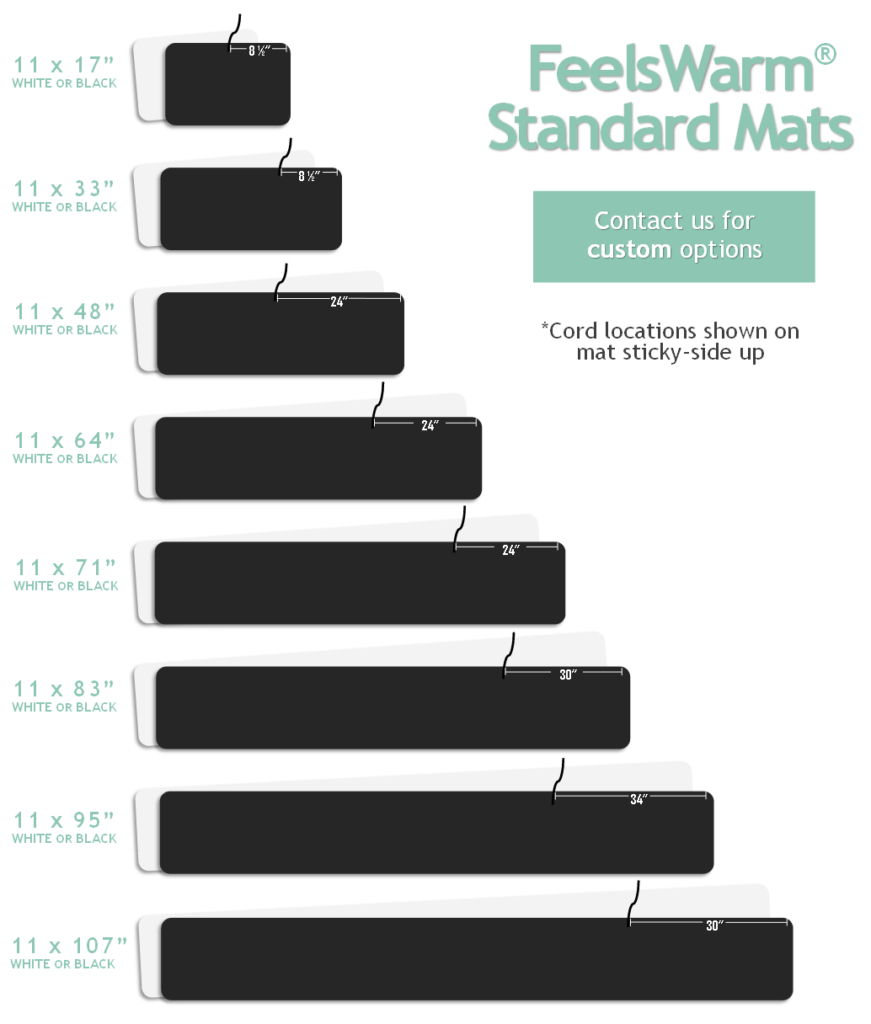 Each standard heater comes with its own custom transformer and cannot be joined together. Standard heaters may only be returned within 30 days if in original packaging. (See warranty & return information here). VISA, Mastercard, AMEX, Discover and Paypal accepted. View our Privacy Notice.