If you are thinking of expanding your living space this season, an outdoor kitchen and bar area is likely at the top of your list. But where do you start?
The possibilities are endless, so we narrowed it down to the top trends that homeowners are incorporating into their new outdoor kitchens and poolside spaces in 2022.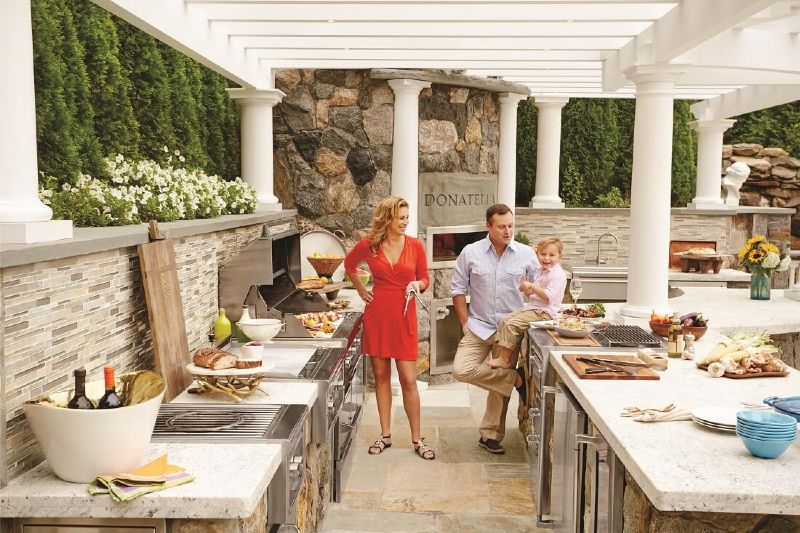 11 Outdoor Kitchen Ideas for Inspiration
Indoor-to-Outdoor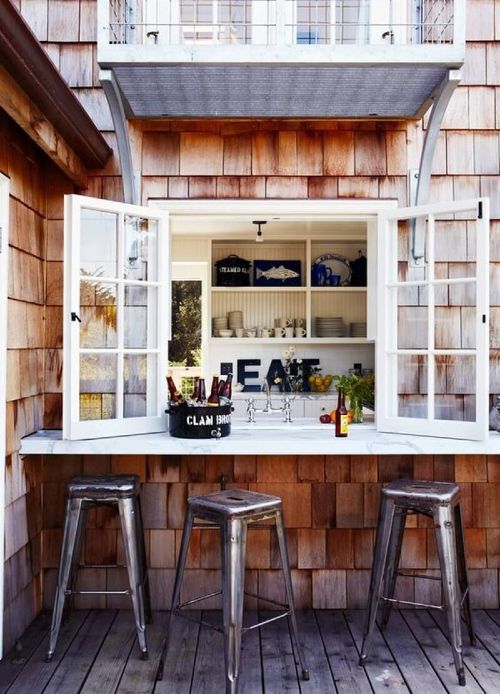 An indoor space that seamlessly opens to the outdoors is a creative way to get the best of both worlds. Your food prepping and kitchen area can remain inside, with the option of enjoying the feast from the outdoor bar.
Built-In Pizza Oven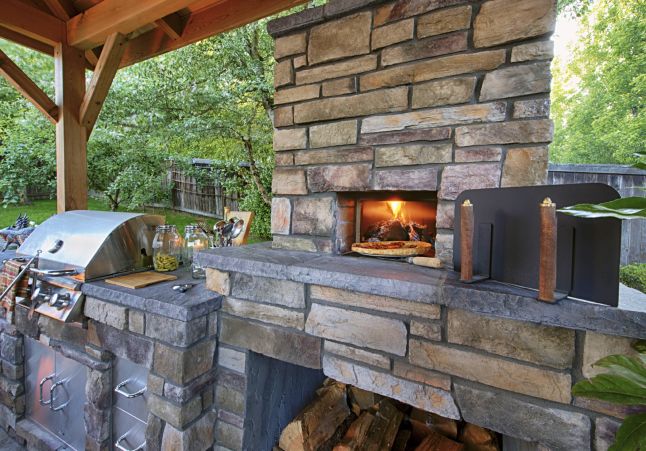 You can't forget to include this fun feature with your outdoor kitchen design. A pizza oven will not only provide you with top-notch Italian pies, but it will be a staple for hosting dinner parties and gatherings.
Heated Countertops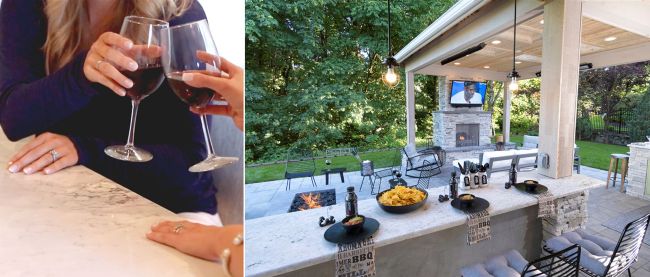 You will appreciate cozying up to the warm feel of your heated granite or stone countertop, especially during the evenings. This amenity is easy to incorporate and allows you to choose the specific areas that you want to heat (where your barstools are located for example). Your guests will be impressed!
Swim-Up Bar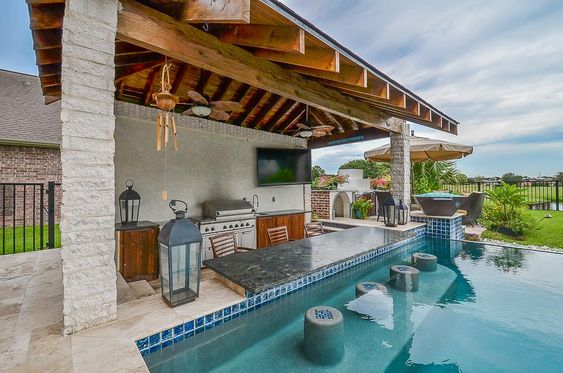 If you are able to pull it off, a swim up bar is the ultimate luxury of any backyard oasis. No explanation necessary.
Pull-Out Trash Bin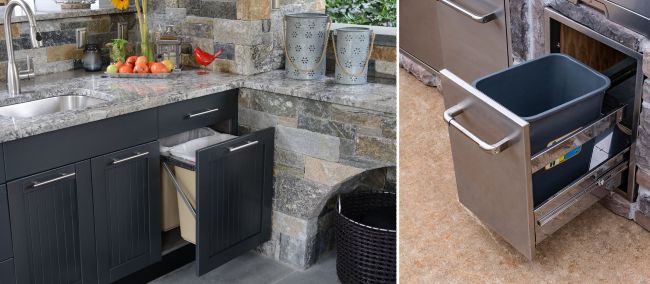 One feature that can get overlooked is a designated area for your trash and recycling. A pull-out drawer for these bins offers a tidy and convenient way to dispose of your items while keeping them dry and away from wind.
Swing Seating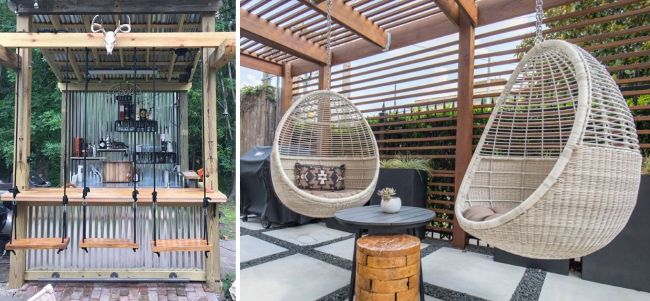 Who doesn't love the relaxing feeling of lounging while floating off the ground? This creative luxury will give your backyard that tropical vacation feel.
Ceiling Fan with Lights
Not only does a fan keep you more comfortable on hot days, but it keeps away the mosquitos and flies which can be a big nuisance for outdoor dining. Added Bonus: Reversing the direction of the fan blades will help push warm air down in the winter.
Outdoor Fireplace

Whether it's a large focal point or an added amenity, a fireplace is a must-have for your outdoor living space. The natural heat will allow you to enjoy the area on cooler nights and will provide you with the cozy bonfire experience in the fall.
Kitchen Island on Wheels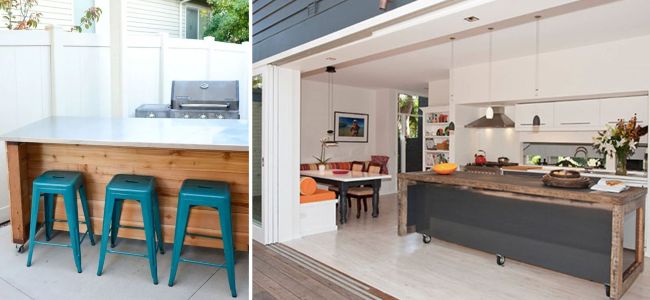 One way to add flexibility and versatility to your outdoor kitchen is by having your seating area be mobile. You will enjoy being able to move your island or table to accommodate for weather, large events or simply to change up where you eat!
Retractable Canopy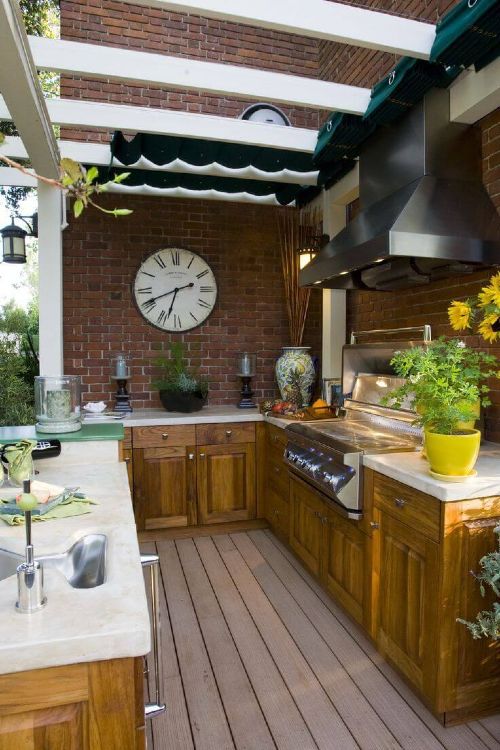 If you want to have the choice of sunlight versus shade, or if it starts to sprinkle while you are enjoying your time outside, then a retractable canopy is the smartest and easiest solution to quickly cover your kitchen from the elements.
Outdoor Speakers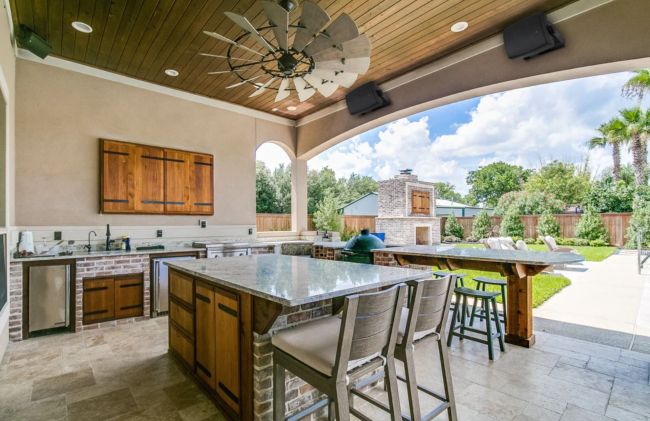 A backyard oasis is not complete without the ambiance of music. You may choose to add an outdoor TV to your patio bar as well for the complete entertaining experience.
Which of these outdoor kitchen ideas do you plan to incorporate into your future backyard plan?