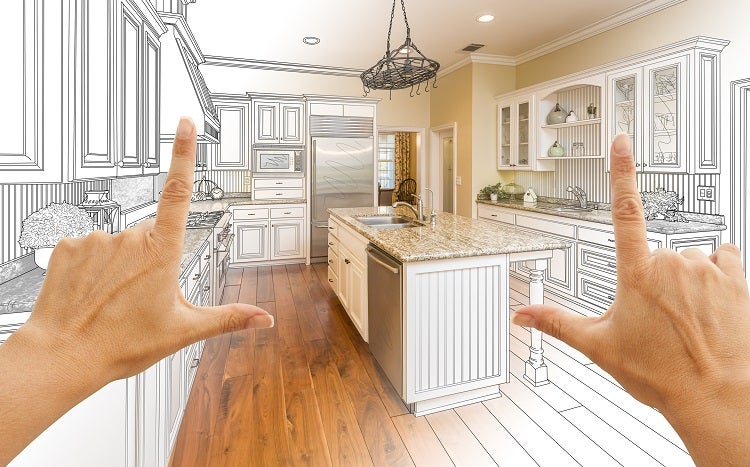 Most people understand how much time and money goes into a home renovation. What might seem like a minor hiccup during the process may end up costing you thousands of dollars later.
Below are some of the biggest mistakes people have made when building or renovating a home. Read this before you renovate!
Mistake#1: Choosing the lowest estimate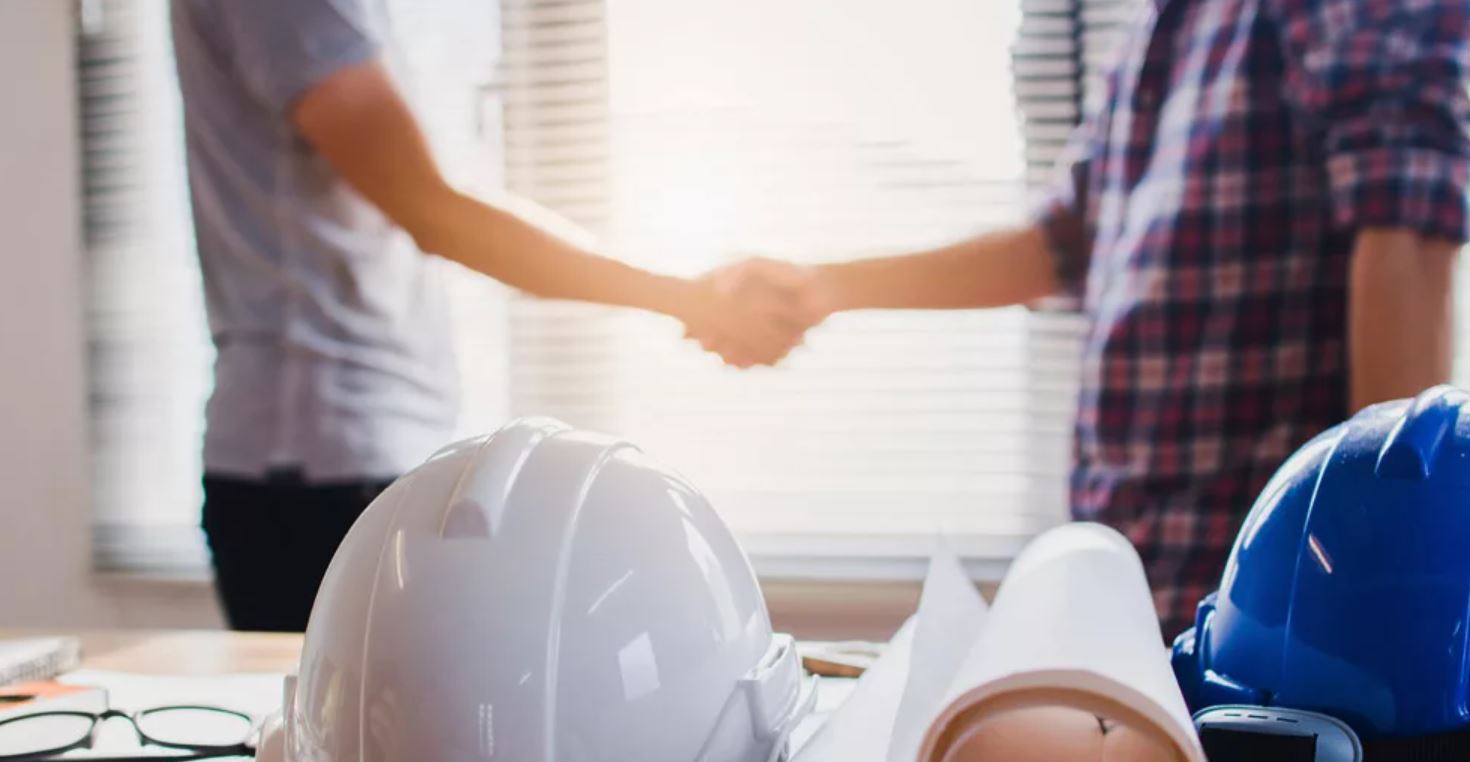 One of the first steps in hiring professional help is collecting estimates from a handful of reputable contractors. Once the quotes finally come in, it can be tempting to go with the lowest one to try and save some money. However, that low cost is usually low for a reason. You may be cutting corners or missing out on some important services that are worth the extra expense.
Mistake #2: Purchasing your appliances at the end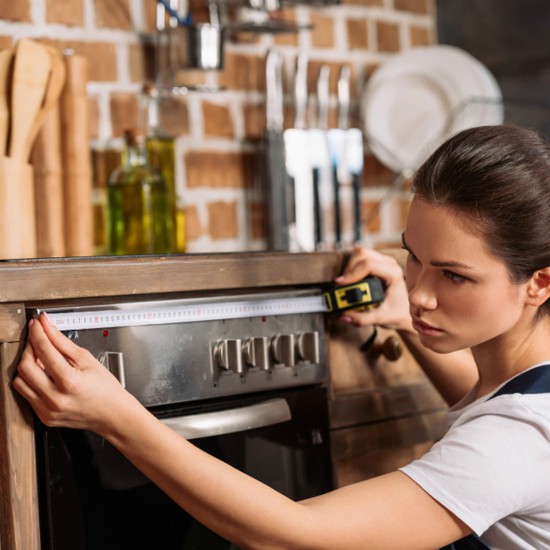 One of the biggest kitchen renovation mistakes is choosing your appliances last. It may be more fun to plan the cabinet layout and countertops first, but always choose your major appliances first and then build the plan around those dimensions. You'll be disappointed if you order cabinets and then find out that you only have room for a 24-inch-wide oven.
Mistake #3: Prioritizing the interior first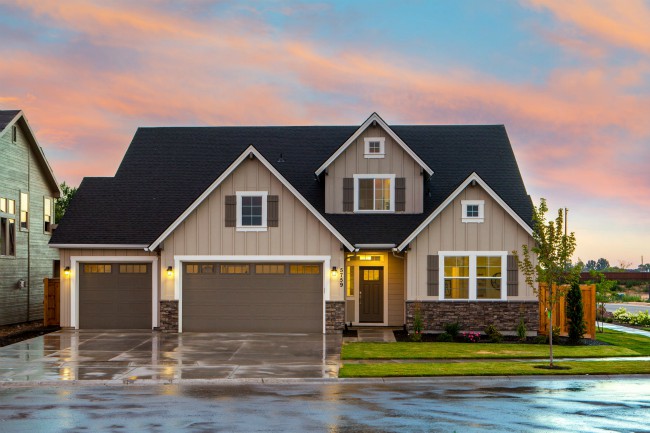 It's natural to want to start with the fun stuff, but ensure the house is sound before you begin interior work. That means focusing on the siding, gutters, roof and retaining walls. You need a solid shell and it doesn't make sense to rush the work or to skimp.
Mistake #4: Forgetting Your Kitchen Workflow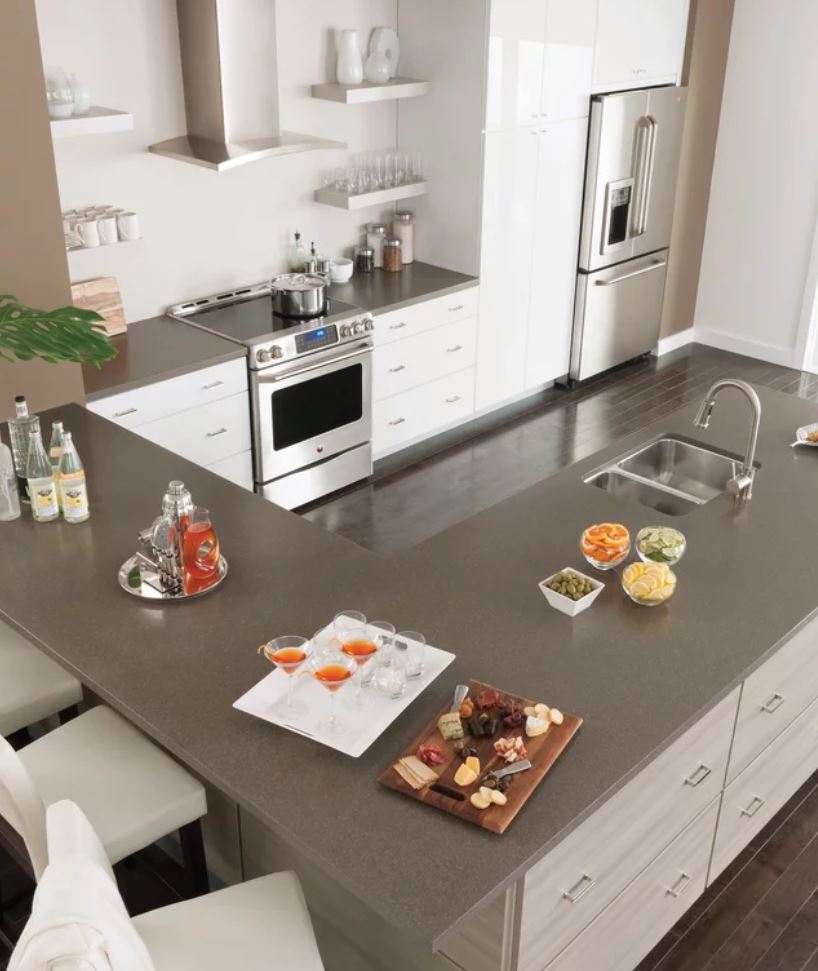 When planning your remodel, remember your kitchen's busiest areas: the sink, stove, and refrigerator. Make sure these areas and appliances are in an efficient location that is relevant to one another. Many designers refer to this as the kitchen "work triangle".
Mistake #5: Buying Without Trying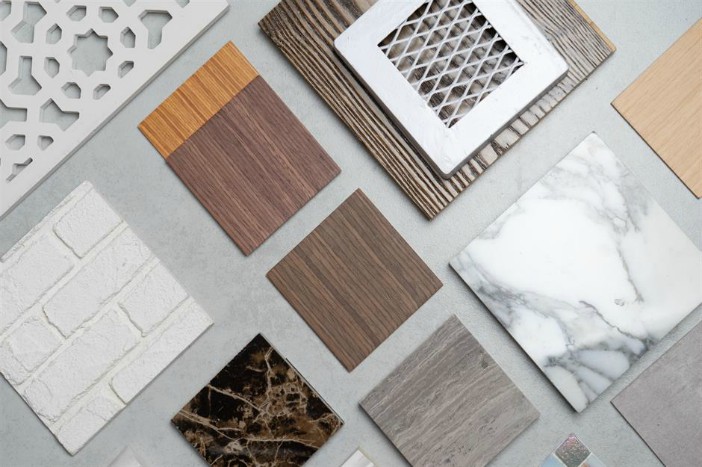 Requesting samples is an absolute must before you order anything, particularly if you're shopping online. Seeing samples in-store helps, but ideally you need to see your chosen finishes at home. Even textures can appear quite different depending on the surrounding colours and lighting.
Mistake #6: Too Much Open Shelving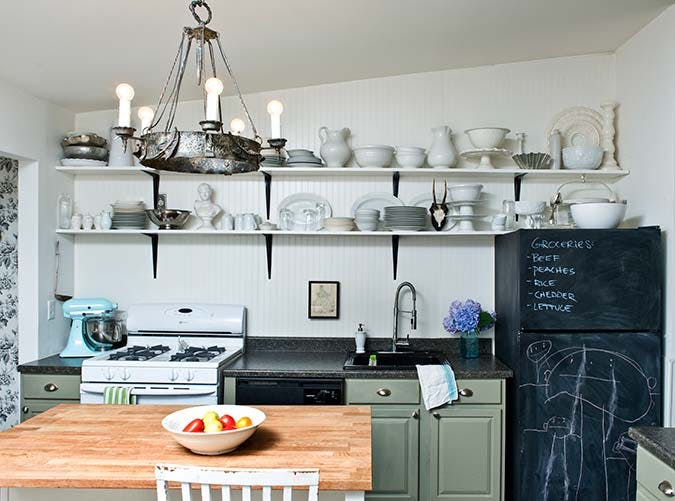 Open shelving is gorgeous. But be honest with yourself: Do you want every novelty mug and bottle of generic-brand ketchup on display? Sometimes practicality is more important than ambiance.
Mistake #7: Choosing Cabinets Based on Price Not Quality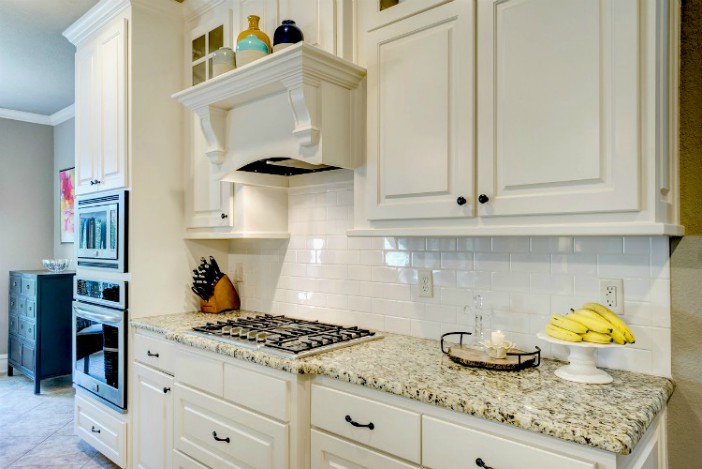 It's true that cabinets are the most expensive component of your remodel. Remember that they need to withstand daily wear and tear and inexpensive cabinets will affect the overall appearance of your kitchen remodel.
Mistake #8: Working without a permit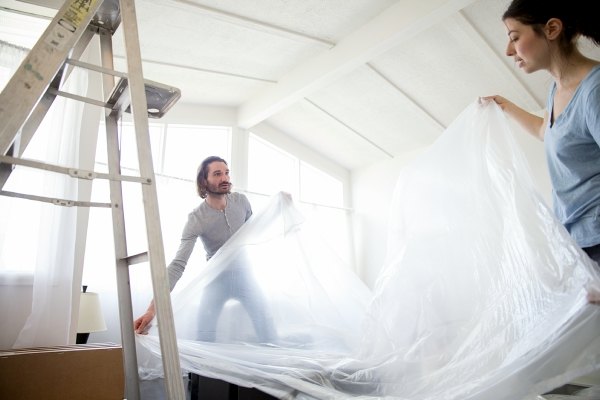 If you have a contractor, he or she will likely get any necessary building permits. However, to make sure there are no issues later, you should check with your county or local municipal building department to determine whether a permit is needed for your specific project. Unpermitted projects are often torn down. If you ever sell your home, the resale value or the actual sale itself may be affected.
Mistake #9: Installing Flooring Before Anything Else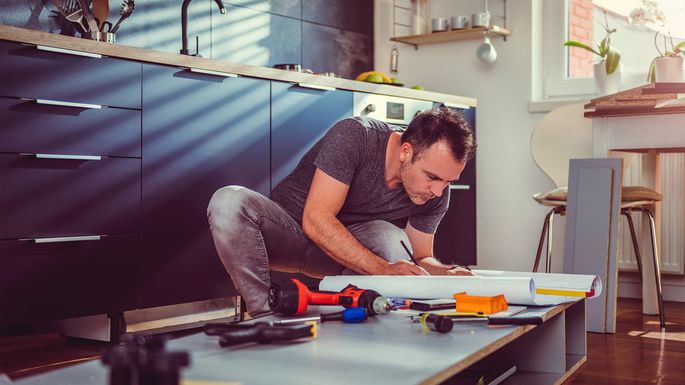 Installing your floor toward the beginning of the renovation is a major mistake, according to Dave Murphy, National Technical Director at N-Hance Wood Refinishing. "With large items coming in and out of the house and increased foot traffic," he says, "it's best the wear and tear and scratches are made to the existing floor rather than the new one."
Mistake #10: Mismatched features in your bathroom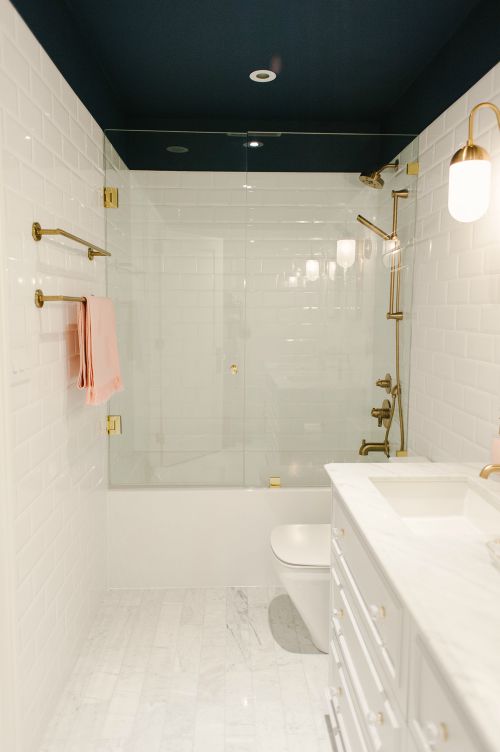 A simple rule to follow when mixing finishes: don't mix more than two types of metals, woods or tiles. You don't want your washroom to look more like a sample room than the spa-tacular space that you deserve.
Mistake #11: Choosing granite or quartz for your countertops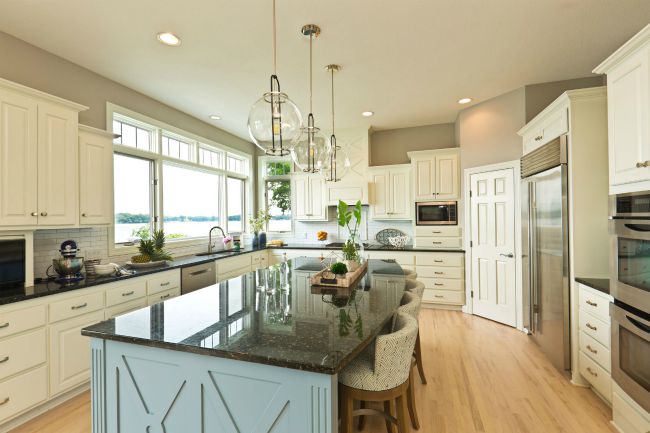 There is nothing wrong with choosing stone as your countertop selection, but many homeowners who love the look of granite or quartz don't realize that the surface is very cold to lean on. Avoid being unhappy with the cold by adding a countertop heating mat under the overhang where you commonly sit. 
Mistake #12: Replacing windows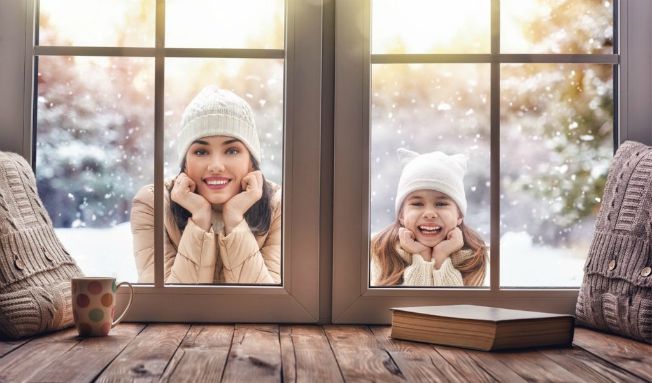 "If they're original to the house and are in half-decent shape, older windows can and should be resuscitated," advises renovation consultant, Brian Irving. "Anyone claiming that you will earn your money back in energy savings by installing replacement windows is either misinformed or looking for your money himself."
Mistake #13: Placing a Dishwasher Far from the Sink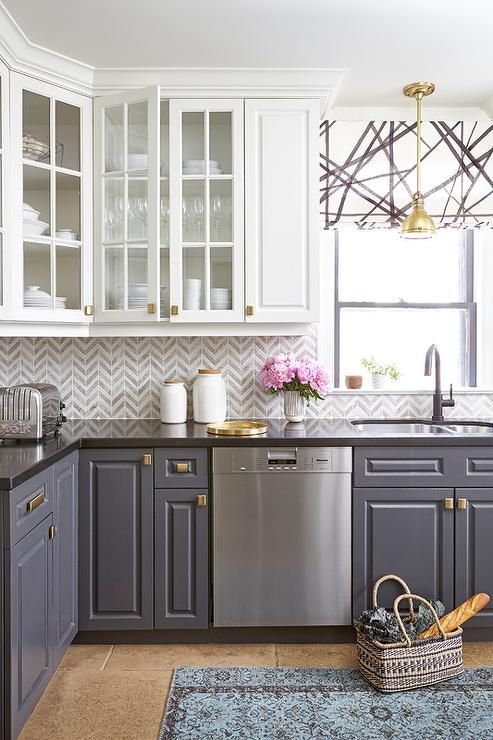 Planning the layout of your kitchen can save you a lot of headaches. It's a hassle if the dishwasher is too far from the sink and may also mean a lot of wet floors when carrying dishes across the room.
Can you think of any other kitchen renovation mistakes to avoid? Share them with us on Instagram or Facebook!