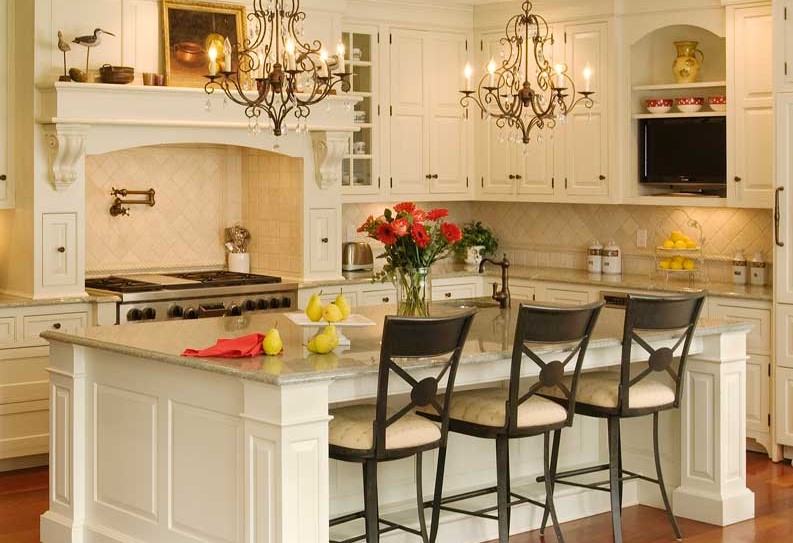 Building a new house or beginning to think about renovating your kitchen? The kitchen island may be one of the first places to start. It is the center of the home after all.
Below are 15 kitchen island designs and ideas to get you excited about your new space.
Glass Shelving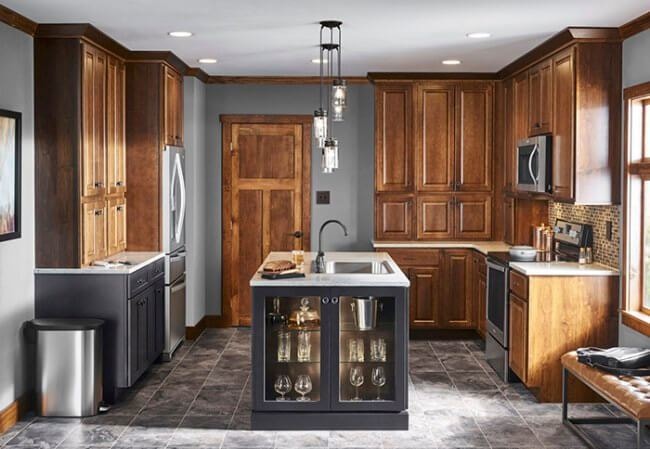 Show off your stem and barware with glass shelving on one side. This island follows another popular trend in kitchens: two-toned cabinets.
L-Shaped with Breakfast Nook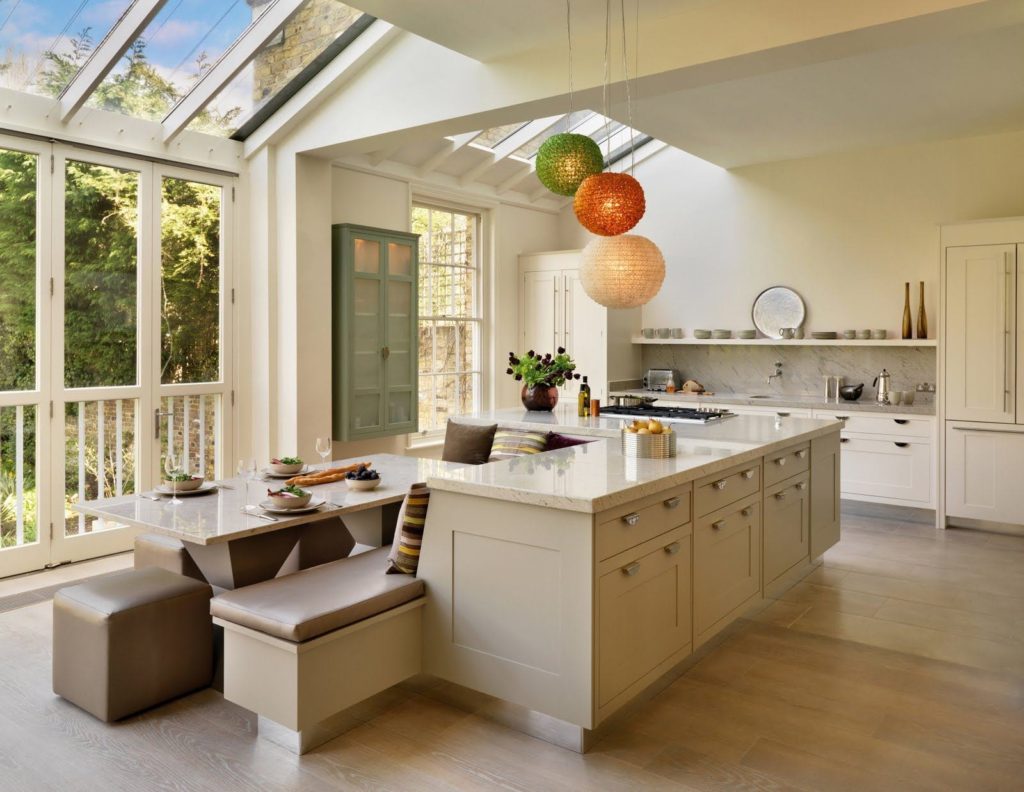 Who wouldn't want to cozy up in this window-facing breakfast nook, perfectly nuzzled into the large island?
Hidden Seating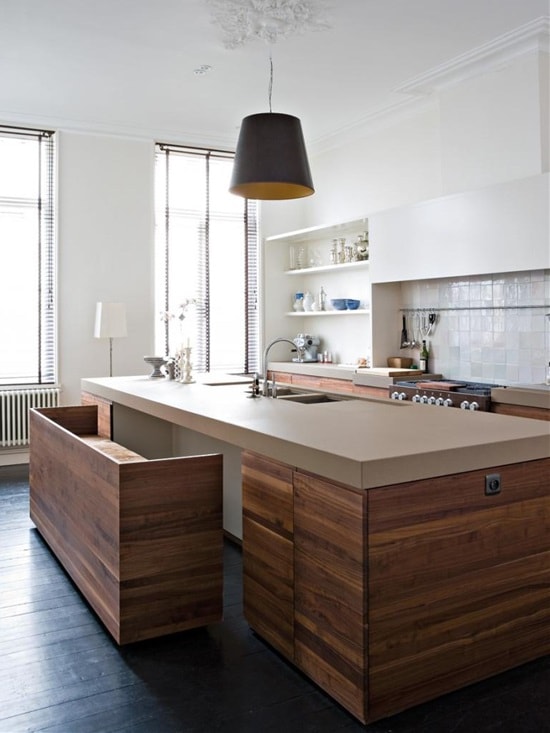 This island with mobile seating is beautifully concealed to open up the look and feel of your kitchen.
Island on Wheels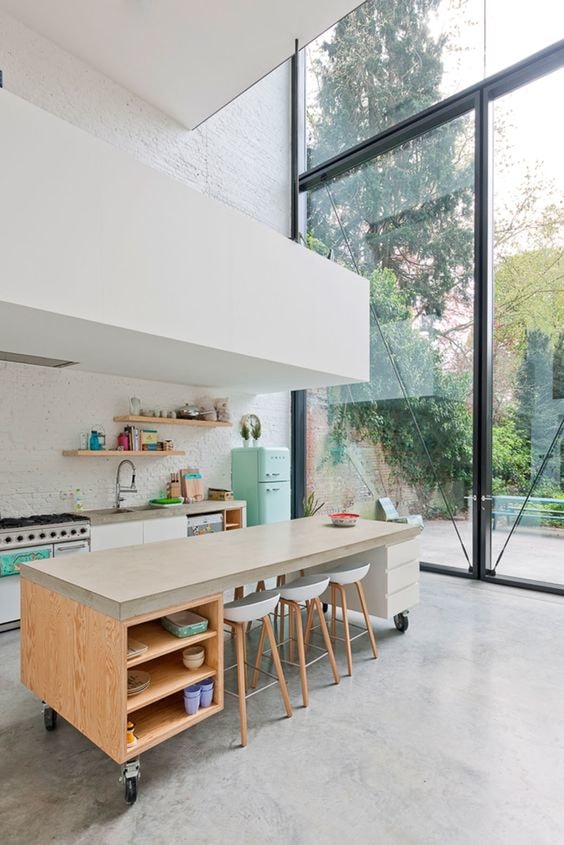 Who said kitchen islands have to be secured to the floor? This modern home features an open plan and a kitchen island with wheels. Ingenious idea for room flexibility and space maximization.
Heated Countertops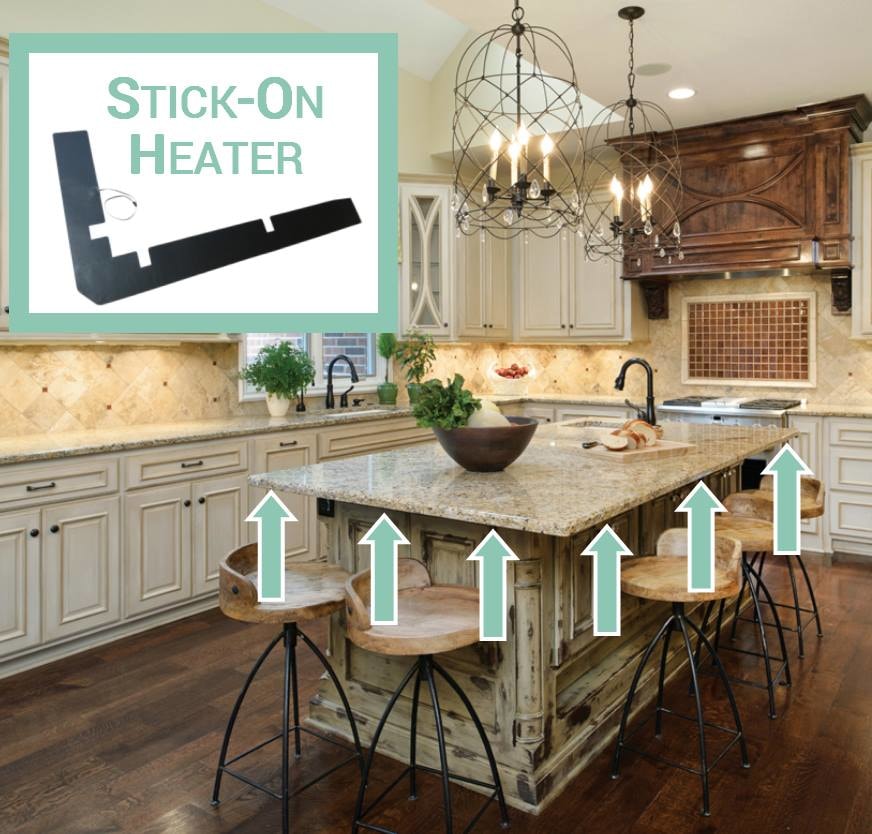 If you like the look of granite or quartz but hate how cold it feels on your skin, add a countertop heating mat under your overhang. Leave the rest of your countertops cold for food prep.
INTERESTED IN WARMING YOUR STONE COUNTERTOP?

Remove the cold feel of your island or desk with a FeelsWarm countertop warmer.
Extra Large One-Level
This dark wood and marble countertop island stands out in this white and beige kitchen, with ample dining seating all around.
Rustic Farm House Style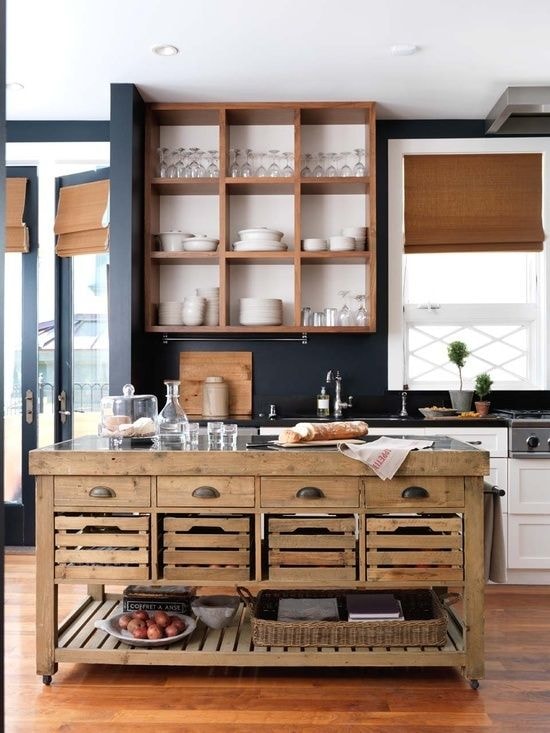 Restore old cabinets or make a new island out of old wooden boards. The pallets are always there to help to make something interesting and cool.
Foot Rest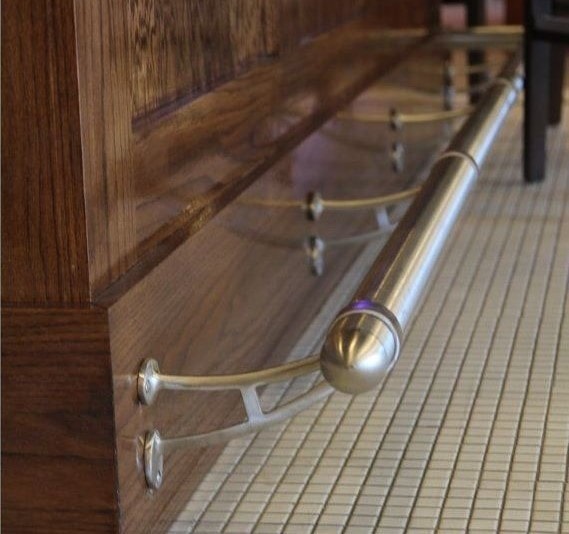 Add a modern or vintage foot rest to the bottom of your island for a spruced-up look and increased comfort.
Farmhouse Sink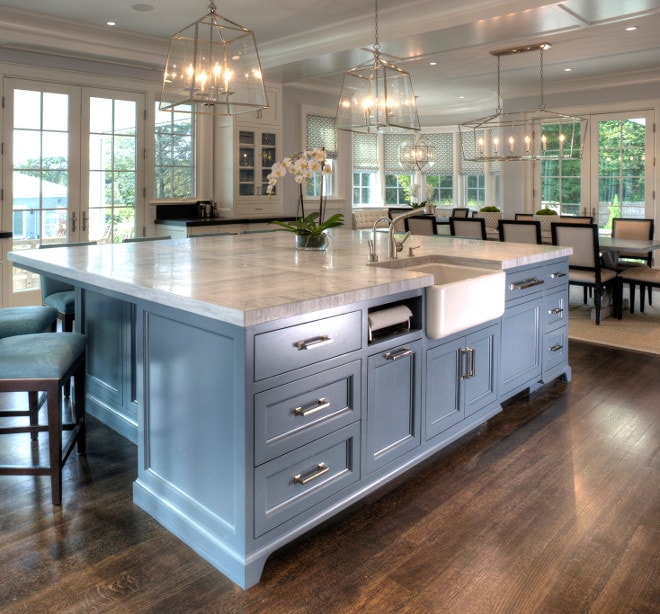 Check out this massive kitchen island with a farmhouse sink, paper towel holder, white quartzite countertop and furniture-like cabinetry.
T-Shaped Kitchen Island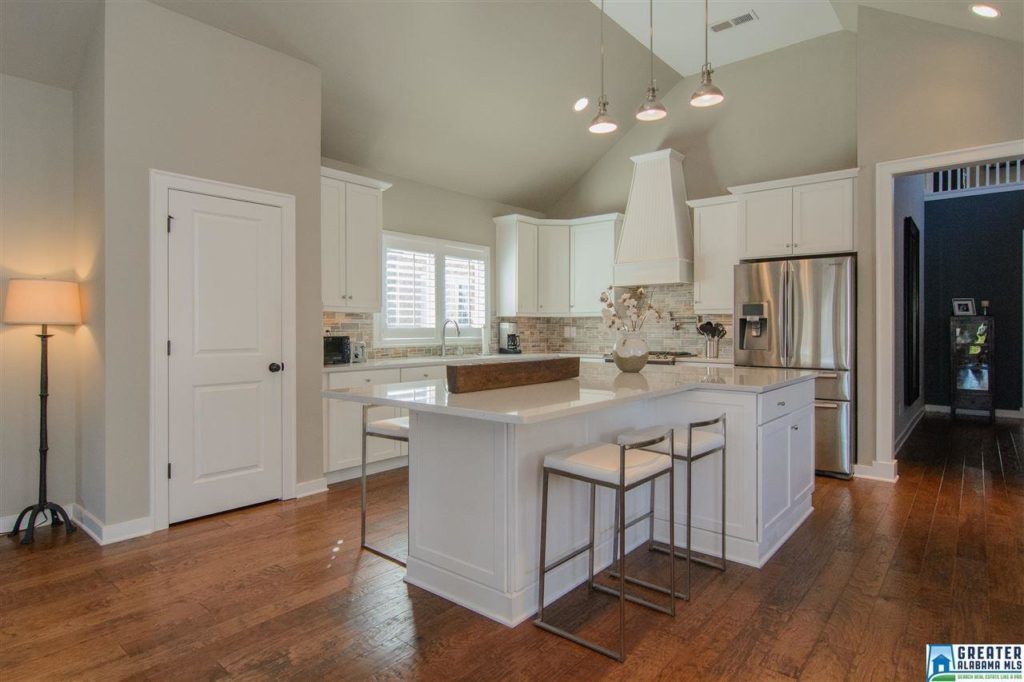 Sleek, contemporary and practical, this island is sure to welcome all to gather around it.
Truly Customized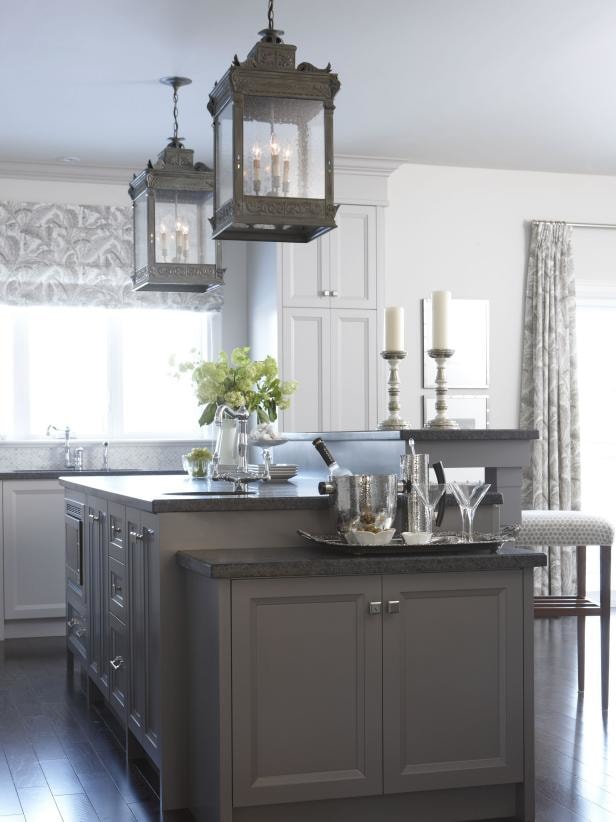 This island was designed with three different elevations rather than as standard boxy cabinet. Each elevation has its own purpose: the short section holds entertaining essentials and can act as an impromptu bar, the main section houses a microwave, more storage and a small sink and the tall section is a counter-height breakfast bar.
Pet Friendly Island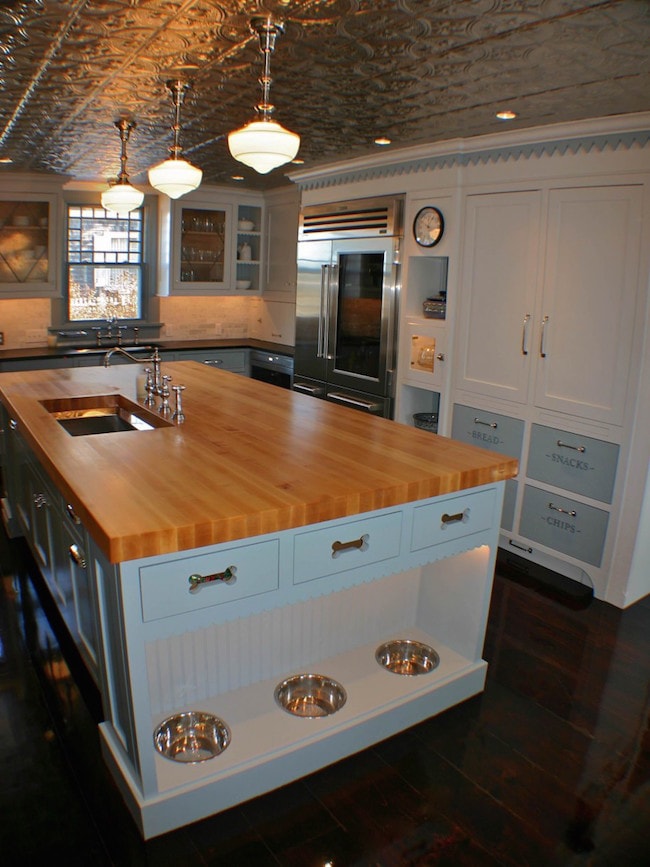 Allow your furry family members to eat like royalty with this built-in pet eating station.
Table Attached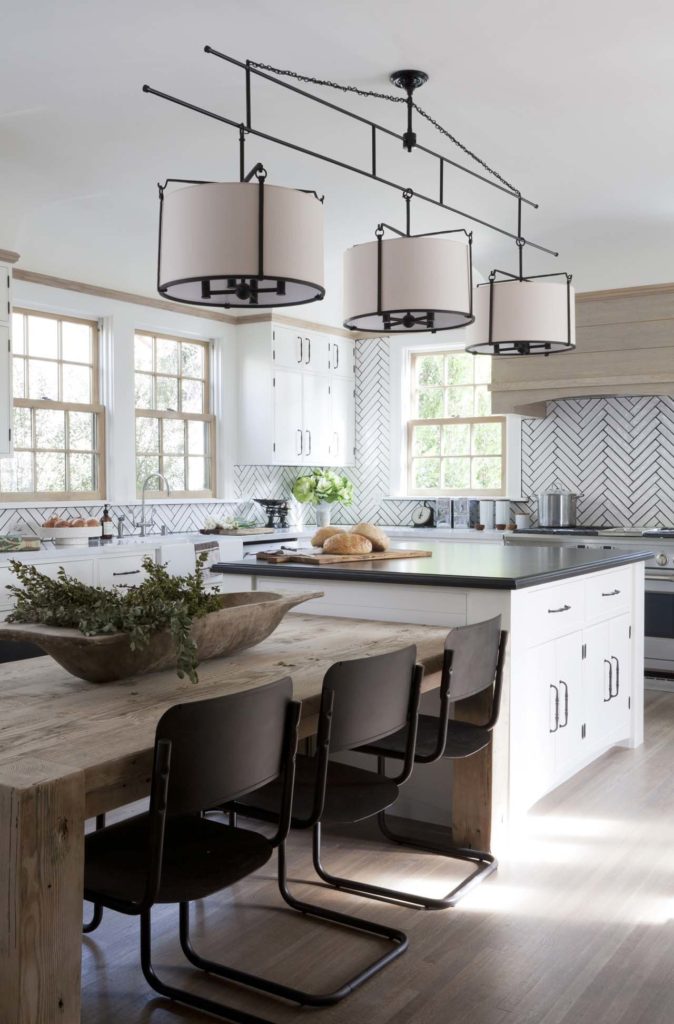 Extend your island with a lower-level wooden seating area attached.
Built-In Microwave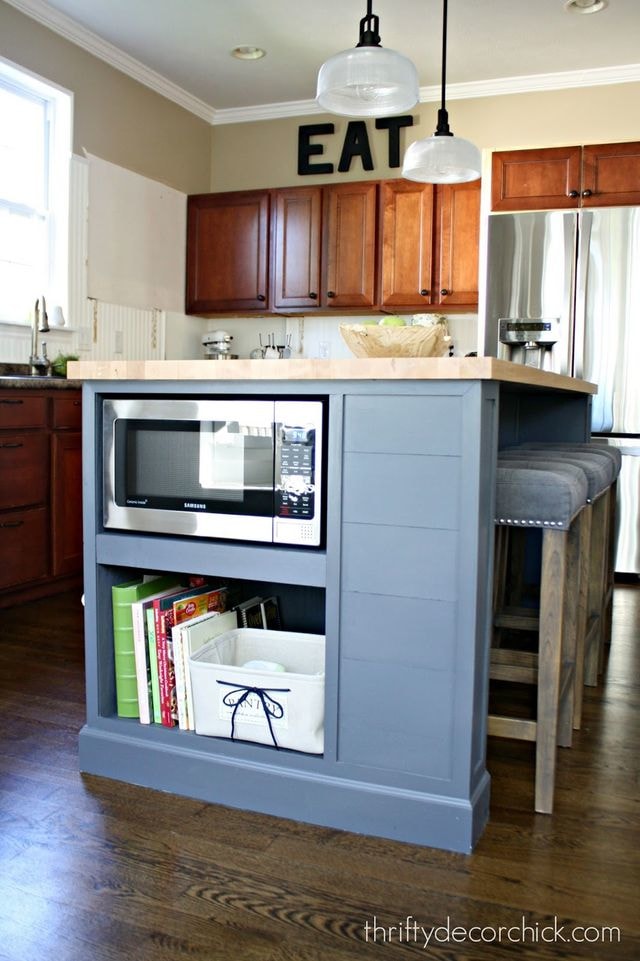 Update the flow of your cooking process by adding a space in your current island for your microwave. See how to do it yourself here.
Center Island Breakfast Nook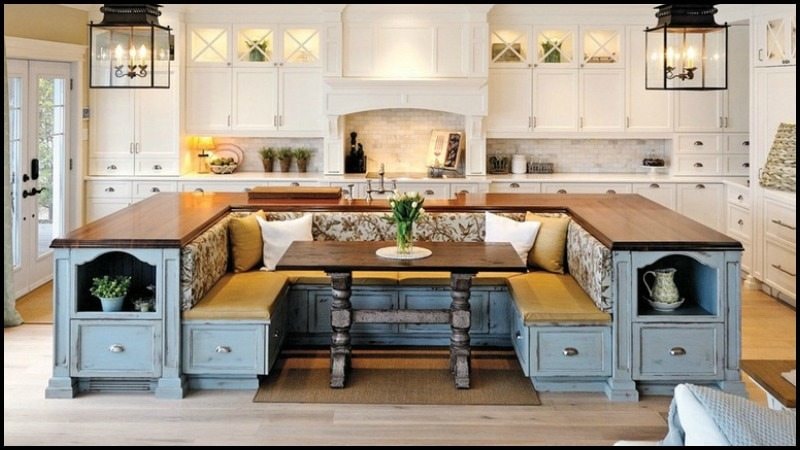 This is a great option if you are into breakfast nooks but your kitchen layout can't accommodate the usual design for it – built in a corner, adjacent to a wall etc.
Want more kitchen inspiration? Follow us on Pinterest and Instagram!