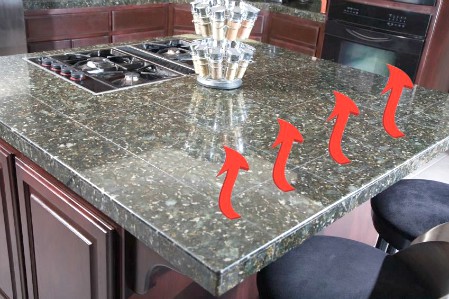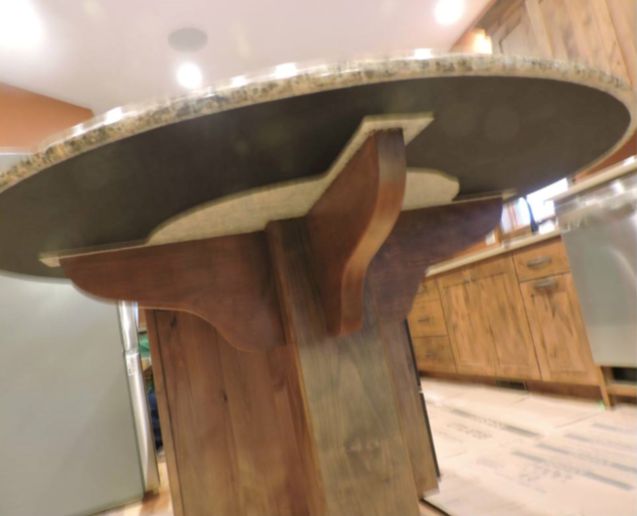 Homeowners everywhere have been adding heat to their stone countertops to remove the "shock" of leaning on the cold surface. This luxurious upgrade has many benefits (see 7 Reasons Why Homeowners Enjoy Heated Countertops) and is praised by anyone who rests their arms on their countertop everyday.
Aside from the fact that it provides your skin with a more soothing feel, what are the other advantages of adding heat to your stone?
Below are 9 unique benefits that current owners of heated countertops have said that they appreciate as an added bonus.
1.  Germination
"In the spring I put my seed trays on the heated counter and get great germination of nearly 100%!" 
2.  Warmer Coffee
3.  Easier to Roll Dough
4.  Happier Cats
"We love it! In fact, a couple of guests have said they want to lay down on it! Our cat likes to sleep on the bar stool underneath it because it's so warm.  It was worth the splurge!"
5.  Quicker to Thaw or Defrost Meat
6.  Happier Kids
"Our two children often like to play with playdough at our kitchen island. The warmth is great for their skin when they're playing or eating meals."
7.  Warmer Plates for Staging & Serving Food
8.  Softer Butter for Spreading
9.  Health Benefits
"My wife has fibromyalgia and the cold temps of the quartz would literally cause her pain. Now she loves it and puts her arms and hands on it without pain."
Interested in learning more about heating your new or existing stone countertops? Click here to view our product options or contact us today.