For years, granite has been a top selection for homeowners looking to improve the look and feel of their overall kitchen. How do you know if granite is the right surface selection for yours? Below is a list of the pros and cons of this timeless material. 
THE POSITIVES
They are visually appealing.

Every granite slab is unique, featuring its own individual lines, colors and patterns. This uniqueness enable you to have an individual countertop that won't exist anywhere else. With more than 20 shades of granite to work with, you'll find one that blends perfectly with your kitchen cabinets, flooring and walls.
They add value.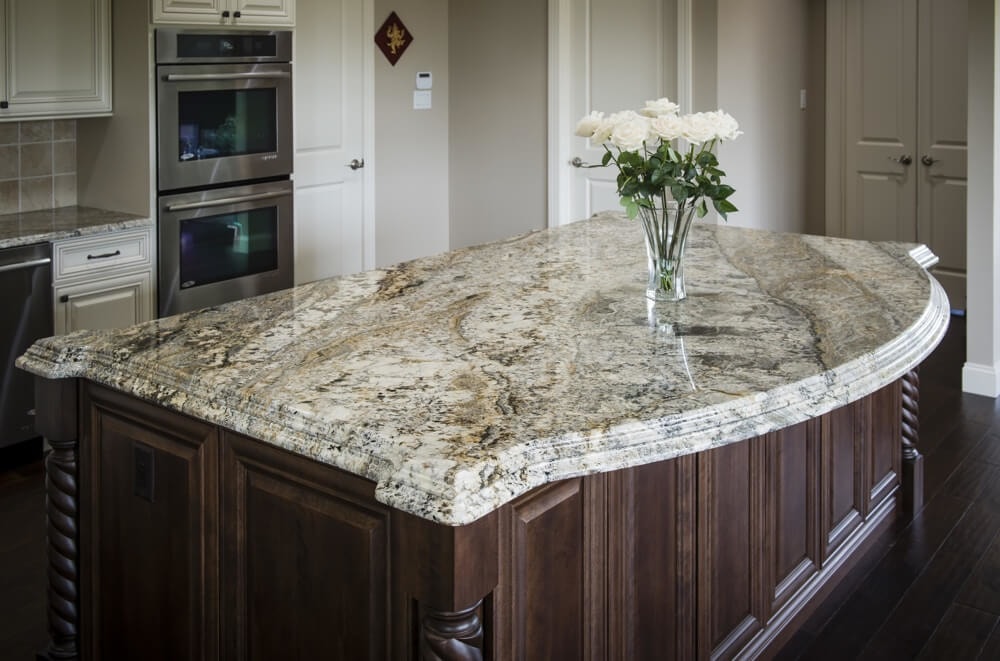 Granite countertops not only add an instant upscale appeal to your kitchen or bathroom, they give your home lasting value, making it a wise investment. Click here to see how to clean and disinfect granite so that your countertops last a lifetime.
They are very durable.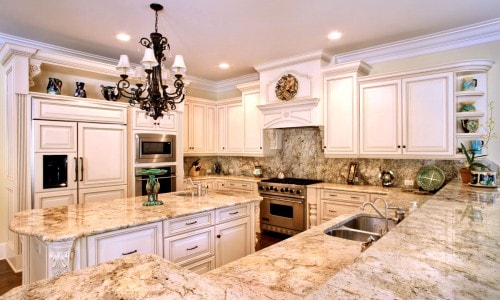 Although granite is not unbreakable, it will certainly last for decades as it is a very hard substance that is not susceptible to scratches. In fact, the only material hard enough to scratch granite is another piece of granite or a diamond. 
Source
They resist heat.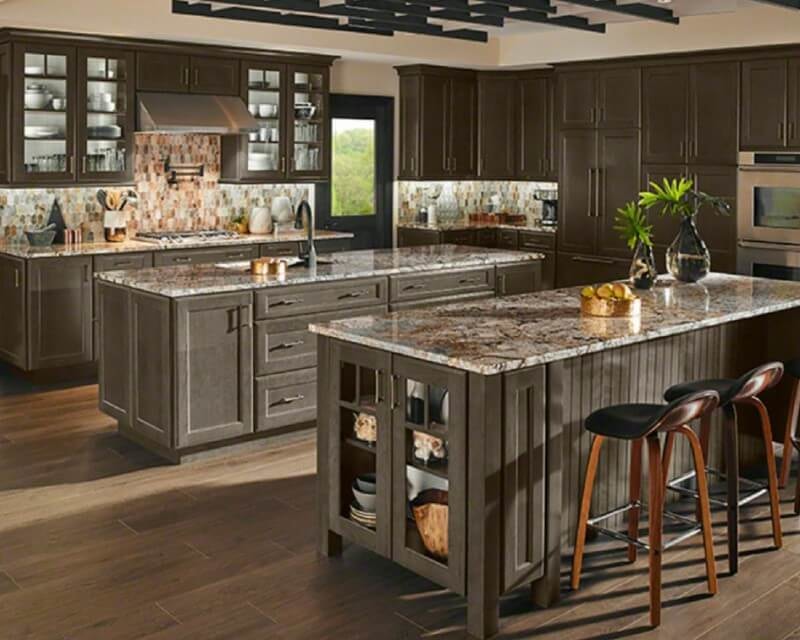 Granite is a heat-resistant material so it becomes very practical when cooking near a range or cooktop. Placing hot pots or pans directly on your countertop is acceptable since granite can take the heat without being damaged or weakened.
They resist stains.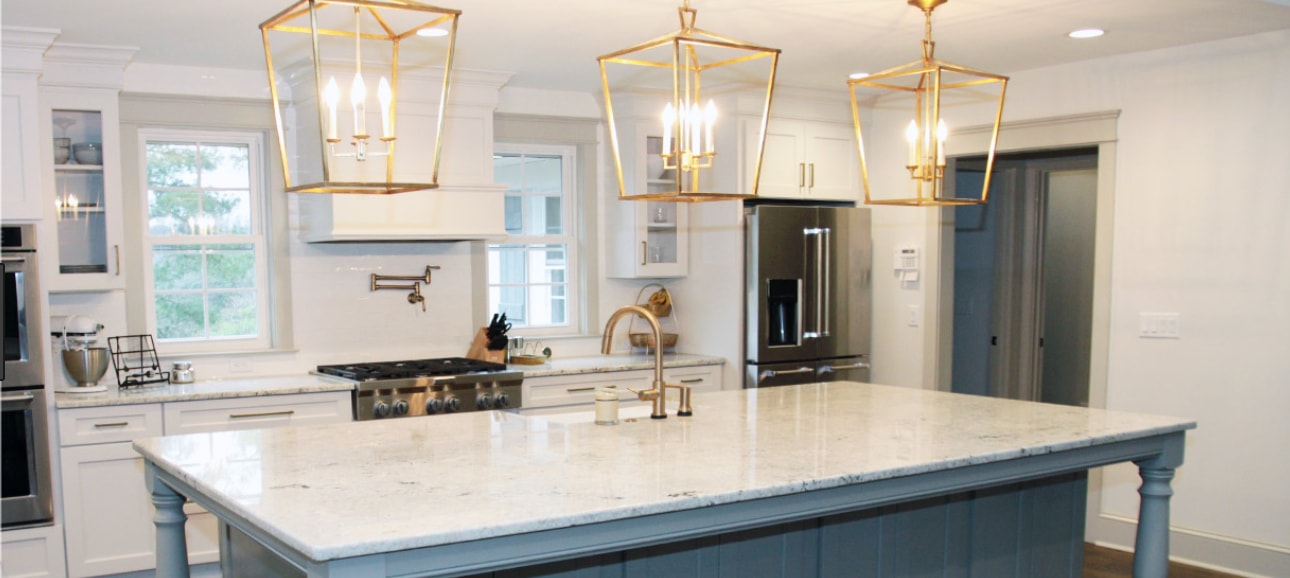 Not only is granite heat-resistant, but it is stain resistant as well. Granite countertops won't absorb liquids when they are properly sealed. Work with a professional to ensure that your surface is sealed correctly so that it maintains its attractive good looks indefinitely.
THE NEGATIVES
They can be porous.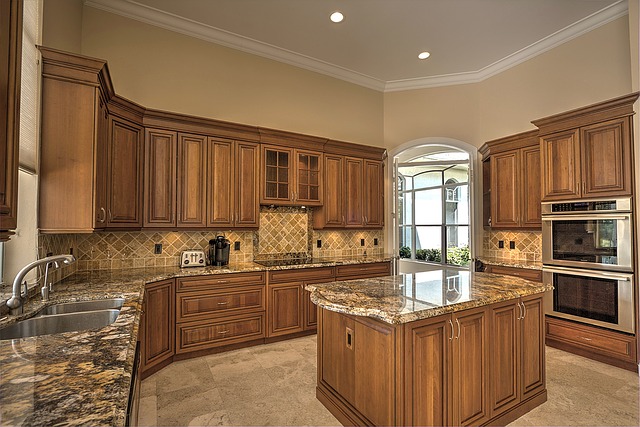 Unsealed or poorly sealed granite counters can absorb liquids such as wine, juice or oil, which will create long-lasting stains. A poorly-sealed countertop can also house bacteria in its pores. To avoid these issues, it important to get your countertop resealed on a yearly basis.  
They are prone to cracking.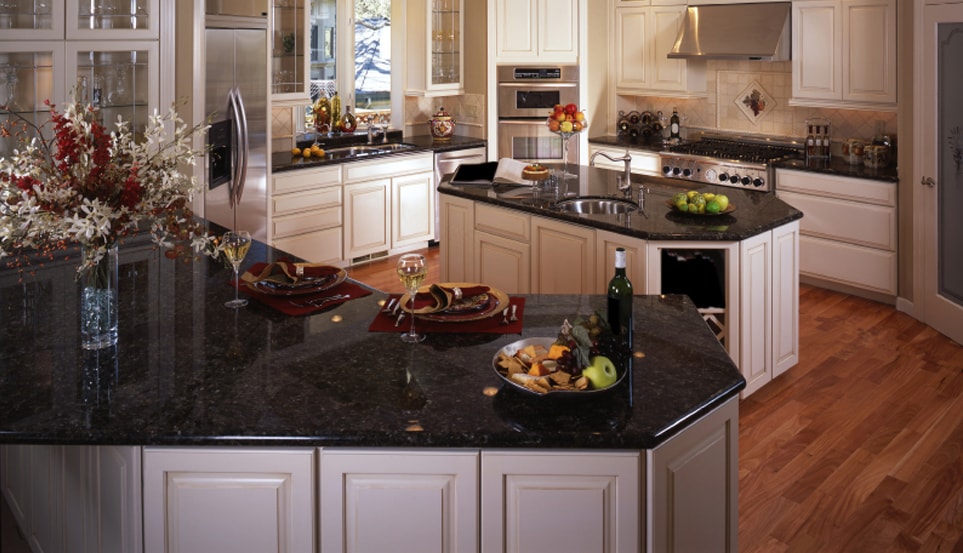 Granite countertops may be very durable, but there is still a risk of chipping the stone. If a heavy object is dropped on a corner overhang, for example, a granite repair specialist may need to step in to fix any cracks or damage.
They are cold to lean on.

One common complaint about granite and other stone countertop materials is the coldness. The reason for this is because the mass of granite instantly pulls heat away from skin, causing the brain to perceive that the surface is cold. An easy solution to this problem is a thin stick-on warming mat for under your counter.
They are costly.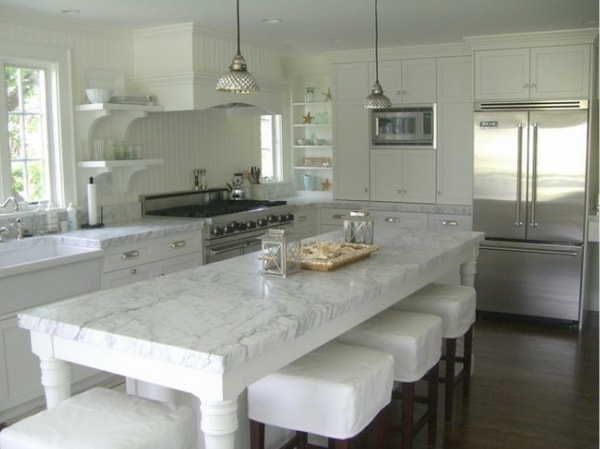 In addition to the price of a professional installation, granite countertops can cost anywhere from $100 to $250 per square foot. Comparing this to the cost of laminate, Corian or Marbelite, granite is on the higher end for spending. Keep in mind that the thicker the slab, the more you can expect to spend.
They most likely come with seams.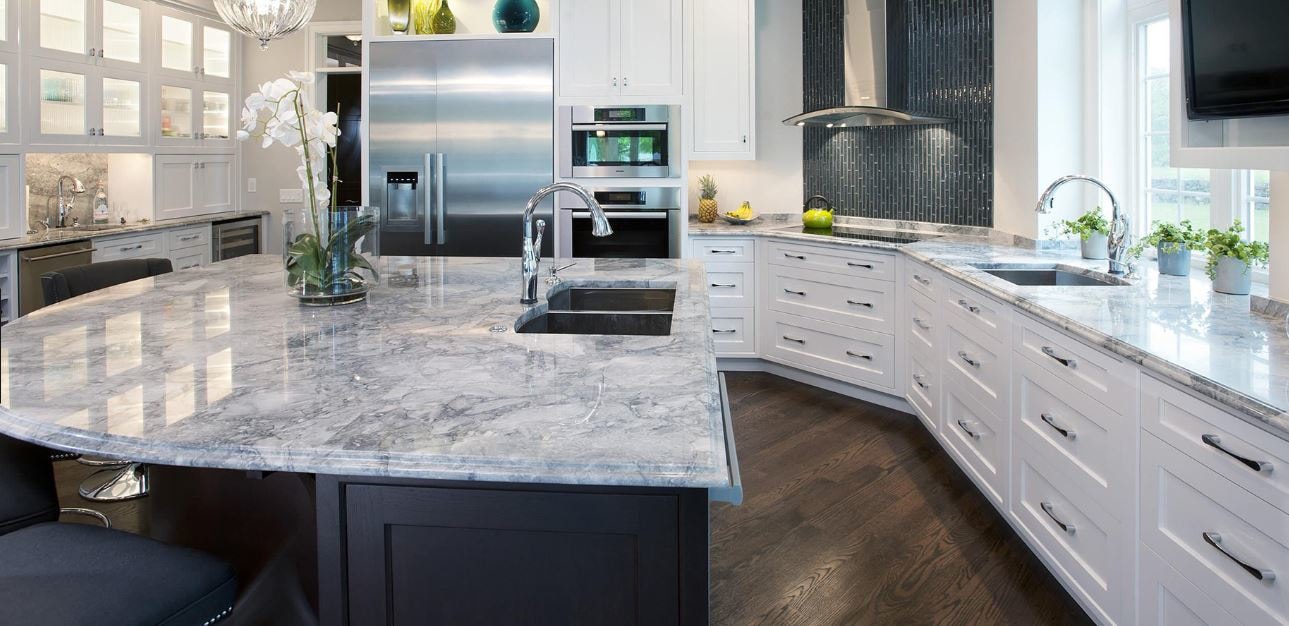 Due to the size of the typical slab, your granite countertops will most likely be installed with more than one slab. This is in contrast to the solid surface countertops that do not need seams because the material is manmade and is poured to form the countertops.