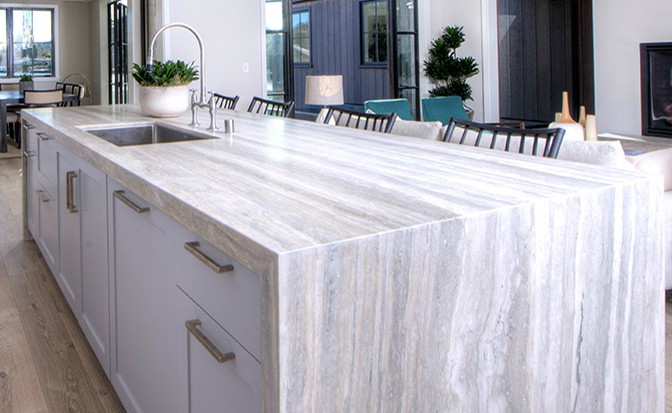 Selling countertop upgrades is one of the best ways to increase revenue in the fabrication industry. There are hundreds of custom options and add-ons to include in the project, many of which can significantly benefit you, the fabricator.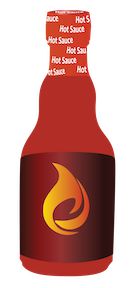 Hot Sauce is a countertop selling software that provides your employees and customers with all available add-ons and upgrades for their countertop project, specifically ones that are not often thought of when designing.
"Upgrades are the highly profitable parts of most fabricators' businesses," says Kevin Yeh, Vice President of Sales for Hot Sauce. "Sure, the car dealership makes money on the car, but where they really make a lot of money is on the heated steering wheel, leather interior, sunroof, upgraded audio package and the weather protective floor liners."
Hot Sauce software is accessible to all customer-facing employees, both in the shop and at the installation location.
Web-Based: People who are inside the company who are traditionally seen as salespeople can access all the upgrades in one digital location.
Mobile-App Based: Those who are not typically seen as salespeople, such as the field measurers and installers, are also able to participate in the sales process by having the software available on their tablet or laptop.
"We never want our customers to experience that buyer's remorse feeling, where they wish they would have known about something before it's too late," says Yeh. "Making sure the customer is aware of every customizable option is very valuable and beneficial for everyone involved."
Design-Focused Upgrades in the Showroom:
Features that you can feel and see in person are the most effective add-on upgrades when selling directly to the customer in the showroom. Some of the most common upgrades include the chip minimizer, heated counters, enhanced seam, waterfall edge, mitered edges or any design trend that is most popular for the season.
Function-Focused Upgrades Onsite:
For the installers and field measurers who are actually onsite at the customer's home or business and are able to see the environment in which the countertops will be installed, it is easiest to sell the more logistical upgrades such as cabinet leveling, steel supports and expedited delivery.  They are also more likely to offer add-on recommendations onsite such as backlighting, custom stone dog bowls, backsplashes and wireless charging station embedded in the countertop.
Field measurers generate more than half of Hot Sauce sales, even though they are not typically considered sales people within the company. Hot Sauce gives these employees the opportunity to make money for the company and for themselves, all while providing the customer with a smooth selling process.
"When I think of Hot Sauce, I think of that extra spice on top; the thing you didn't think of before that makes your dream kitchen even better," says Mackenzie Stotz, Hot Sauce Marketing Coordinator. "Plus, the software just makes your whole countertop experience faster and easier." 
Click here to learn more about how you can start earning more with this simple selling software.