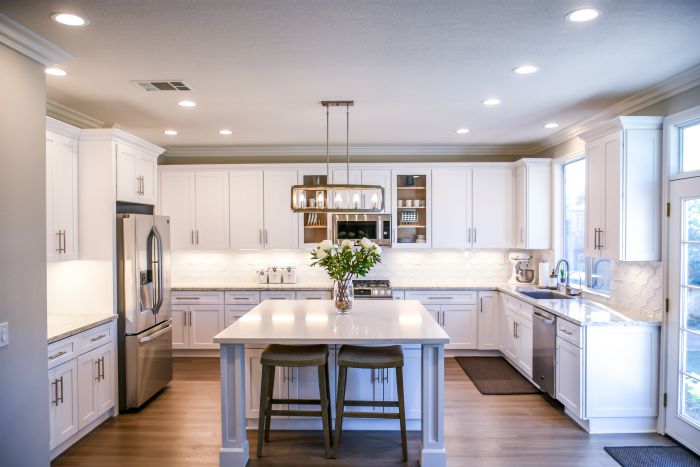 For a lot of homeowners, any talk of renovations tends to begin with the kitchen. It's a space that people tend to want to customize for their own needs and preferences, as well as a room known to increase a home's resale value, often more than any other. Still, upgrading or remodeling a kitchen is a major project (and a costly one), which means it requires a great deal of careful planning.

To help get you started, here are five things it's particularly important to think about before you renovate your kitchen.
Functionality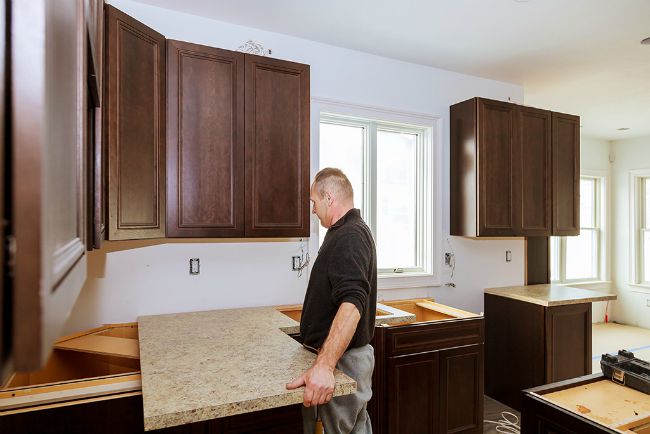 When you set about planning a kitchen renovation, you'll likely be inclined to think visually. You might wonder how to make more space, how to make appliances more attractive, what countertops you'd like, or even how to welcome in more natural light. These are all worthwhile considerations, but above all else your kitchen should be as functional as you need it to be. This means thinking about things like the following:
Appliances: When you consider appliances, don't just think about what's newest, what has the best reviews, or what looks most appealing to you. Think about how you cook, what you may have been missing in the past, and what might elevate how you use your kitchen. The right appliances can completely transform the space from a functionality standpoint.
Islands: An island is the ultimate functional addition to a kitchen. While it can also help the room to look more complete (and more interesting), installing an islandin your kitchen also comes with a range of benefits. It gives you extra storage, a place to prepare foods, and potentially a second sink and a makeshift bar counter.
Storage: Beyond the extra storage you might enjoy by way of cabinets or drawers built into an island, you should also think about how you might enhance the storage space in the kitchen as a whole. Whether this means creatively designed racks, deeper cabinets, a small pantry addition, or anything similar, it's a change that will enhance the functionality and value of the kitchen.
These are just a few examples, but they should all be toward the top of the list of things you think about. The more functional your kitchen is, the more satisfied you'll be with it (and the more value it will add).
The Latest Trends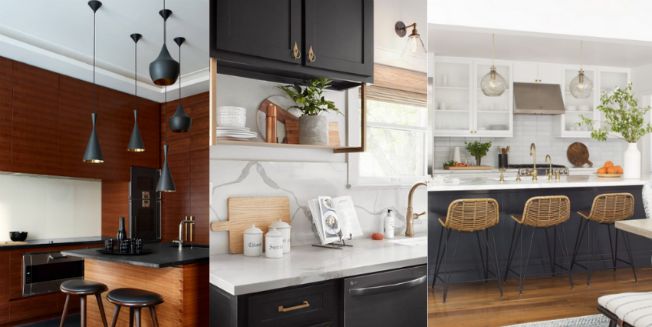 We'd actually suggest that it's important not to make your kitchen too trendy, because in doing so you'll almost guarantee that certain aspects of the design "go out of style" in time. Trends, by nature, come and go. That said, it's still a good idea to look into the latest kitchen design trends for general inspiration. Right now, these include things like exposed plate racks, heated countertops, gold hardware, and fun light fixtures, to name a few. You don't need to pay attention to all of them, but picking out a few trends and pairing them with your own ideas can make for a fresh, interesting, and lasting design.
Financing Options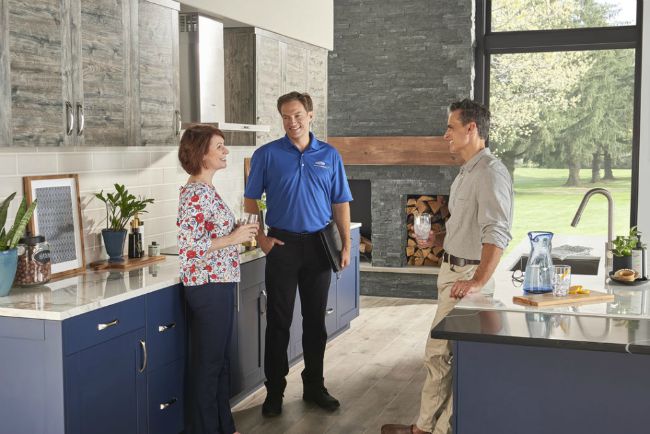 A full kitchen renovation can be quite expensive — often up to tens of thousands of dollars. And even if your contractors aren't expecting full payment up front, this sort of sum demands some advance planning. For this reason, we'd suggest looking into what options you might have to pay off the bulk of the cost in a way that doesn't directly set your bank account back. There are a few popular options of this sort to consider:
Home Improvement Loan:  Home improvement loans vary in structure, but essentially exist to serve this purpose. With such a loan — which you can obtain based on either home equity or, in some cases, credit rating — you can pay a lump sum for your renovation, and repay the lender over a period of many months. It's a good way to get rid of the main burden of the renovation cost, so long as you can handle the repayment schedule.
Credit:  If you've built up good credit, and you have a credit card with a high limit, you may be able to take care of a significant portion of the renovation cost with a simple payment. If you have multiplecards like this (or you and a spouse each have one), you may be able to spread out the cost and take care of even more of it up front. Then it's simply a matter of paying down your balance over time — though you have to be sure not to get yourself into a situation that will damage your credit rating.
High-Yield Savings:  Aside from loans and credit, a high-yield savings account can also be an interesting way to handle a renovation cost. You can use a high-yield savings calculatorto work out your potential savings based on the exact numbers and timelines online. However, the general idea is this: You deposit a sum into an account, agree to leave it for an exact period of time, and then withdraw it with significantly more interest than you'd get in an ordinary account. This means that if you put a sum of money away now for the length of time the renovation will take, you can withdraw an inflated sum when the project is done, helping to offset some of the costs.
Timeframe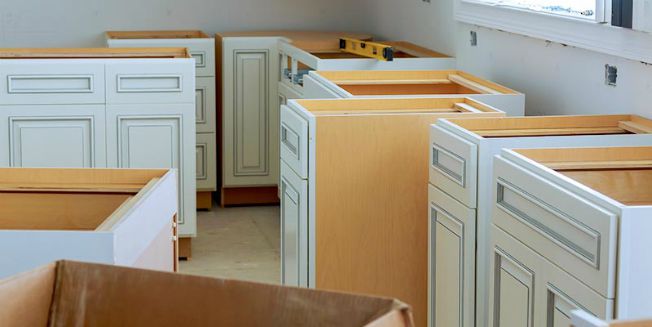 We just alluded to considering the timeline of a project with regard to savings arrangements. But in a more general sense, it's also a good idea to get a feel for just how long a renovation like this might take. Some simpler projects (such as if you're just replacing appliances or countertops) can be fairly efficient. But a more extensive remodeling of your kitchen might disrupt your home for an extended time. That's not reason not to do it, but you'll be happiest with the project if you know what you're getting into when it comes to timeframe.
Professional Assistance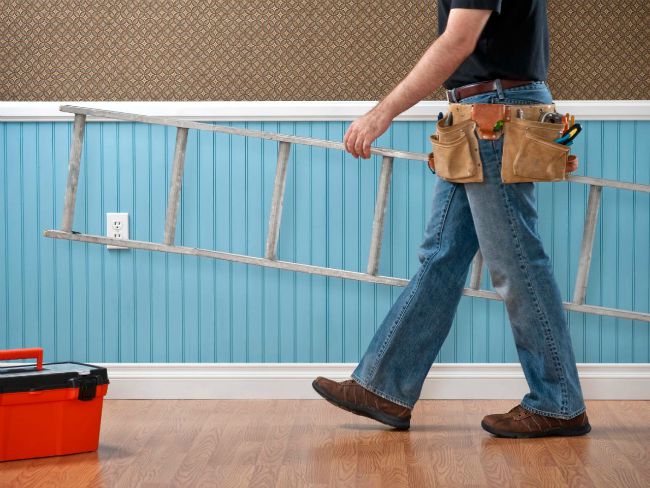 Finally, you should also consider the idea of professional assistance — not with construction (for which you're presumably already planning to rely on professionals), but with design. Even if you feel like you have a stylish eye, and you're confident you can pull off the project, there can be benefits to hiring an interior designer.

For one thing, a designer can help you save money on a renovation. People in this position tend to pay discounted prices for materials, and can also help you avoid expensive mistakes you might unwittingly make on your own. Additionally, a professional eye might simply spot something you don't. Even if you have impeccable taste, a clear idea of what you want, and a good feel for your space, people in this role are professionals for a reason. An interior designer will make it all the more likely that you end up with the dream kitchen you envision.
Written for the exclusive use of feelswarm.com
By Alice Ray