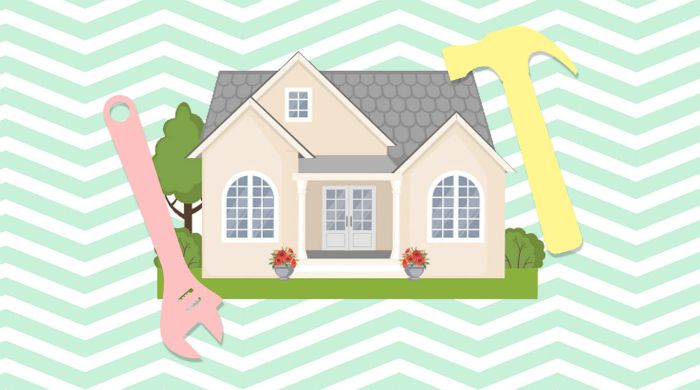 You've probably heard your neighbors, family members, and friends all talk about "ROI." Thanks in part to home remodeling TV shows, this buzzword has really become mainstream. "Return on investment" is the idea that home projects should be gauged by how much value they add to the home versus how much they cost to complete. High-ROI projects are those that pay for themselves or come close to doing so. 
The below infographic from the team at Superior Stone & Cabinet contains a breakdown of what projects have the best ROI, as well as ways to maximize your savings:

Remodel Your Kitchen
When it comes to home remodeling projects, the kitchen renovation is king. It's one of the highest-ROI projects and the one prospective homebuyers appreciate the most. After all, the kitchen is the new center of the American home.
For any modern kitchen remodel, new cabinets and countertops are indispensable. Here, quality matters: you want to invest in high-grade wood cabinets and stone countertops. While the cost of these materials may seem high, these two elements alone drive much of your potential return-on-investment. Our recommendation is that you build your budget around new counters and cabinets, and then allocate the rest of it toward other additions and upgrades that are less costly, but complement them. This includes tile backsplash and under-cabinet lighting.
One of the things homeowners never quite get used to is how cold stone countertops feel to the touch, especially on winter mornings. One innovative addition to any kitchen is heated countertops. The FeelsWarm countertop heating system is compatible with new quartz, granite, and marble countertops, and provides a uniform, gentle warmth across the surface. It's safe for the stone and completely inconspicuous: your family and guests won't even know your countertops are heated until they feel it for themselves.
Renovate Your Bathroom
If your bathroom hasn't had a major makeover since the 1980s, it's probably time to renovate it. Next to kitchen remodels, bathroom remodels have one of the next-best ROIs of any home project. To get the most bang-for-your-buck out of your work in this space, focus on the shower, bathroom vanity, and floors. In the shower, add new shower tile, glass, and fixtures. For the vanity, replace the sinks and lighting. Finally, for your bathroom floors, replace outdated linoleum with either tile or a durable vinyl flooring.
To get the most out of your remodel, limit your upfront costs. Avoid moving plumbing and electrical around, as this can balloon your project overhead and lead to potential issues with building codes.
Turn Your Backyard Into an Oasis
Whether you live in Southern California or the Midwest, homeowners want to spend the nice parts of the year outside. Making improvements to your backyard might be just what your home needs. In fact, a new wood deck is one of the best projects for ROI. However, you should also consider adding features that you can both enjoy in the present and that prospective homebuyers will appreciate, such as a:
Built-in grill and outdoor kitchen for entertaining

Gas-lit fire pit with seating

Extended patio

Additional shade or fruit trees to cool off the home in the summer
In your backyard, your options are nearly limitless. It's a great place for you to really make your own. After all, you want to enjoy those beautiful spring and summer days outside.
Give Your Home's Value a Boost
The three renovations discussed above represent only the tip of the iceberg when it comes to potential home remodeling projects. If you really want to maximize your ROI and make your home a more attractive space, we recommend you talk to a professional in your area. A home remodeling contractor will not only have great ideas for your home, but can steer you toward high-value projects and upgrades.