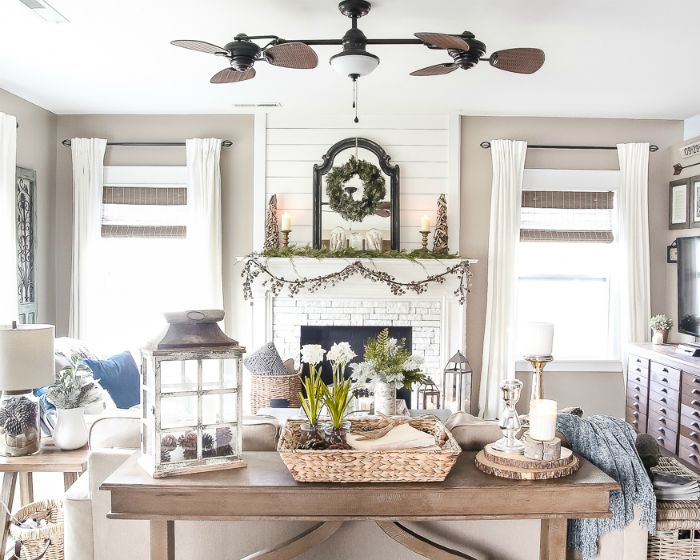 Just because Christmas is over doesn't mean that the cold winter is over. Below are some ideas to brighten up your home, make it feel cozier and get you excited for stay-in nights on the couch until the spring weather hits.
Invest in a portable fireplace.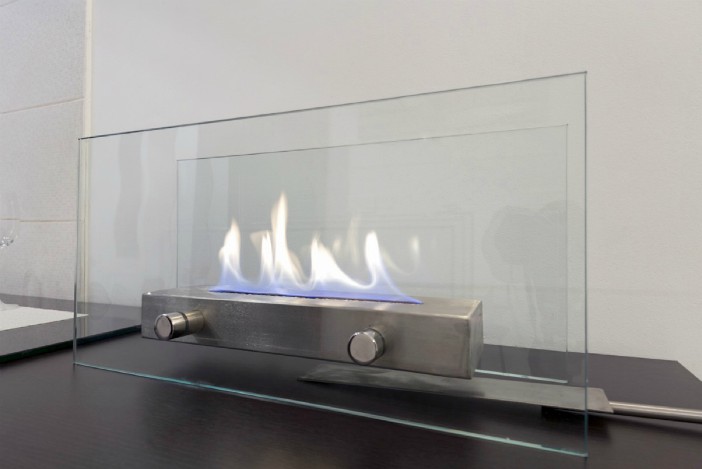 Even if you don't have a built-in fireplace, adding a portable one to any room in the house can instantly up the coziness factor. Anywhere Fireplaces "are ventless and use ethanol, which is recycled and clean-burning," meaning there are no dangerous fumes to worry about.
Bring your tree back out for the other holidays.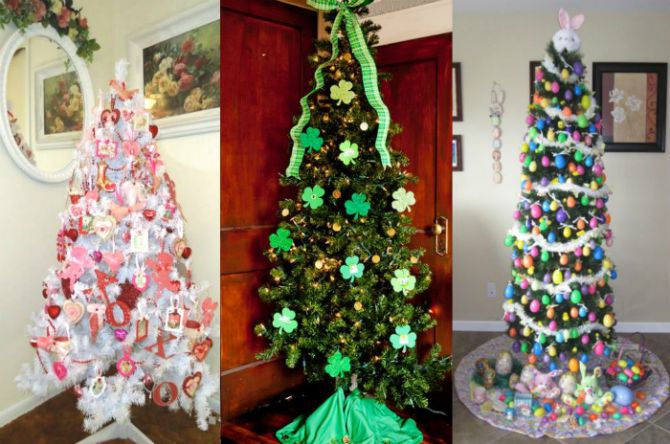 Who made the rule that you must take down your tree after Christmas? We think every holiday throughout the year deserves some festive spirit.
Create a cozy reading nook.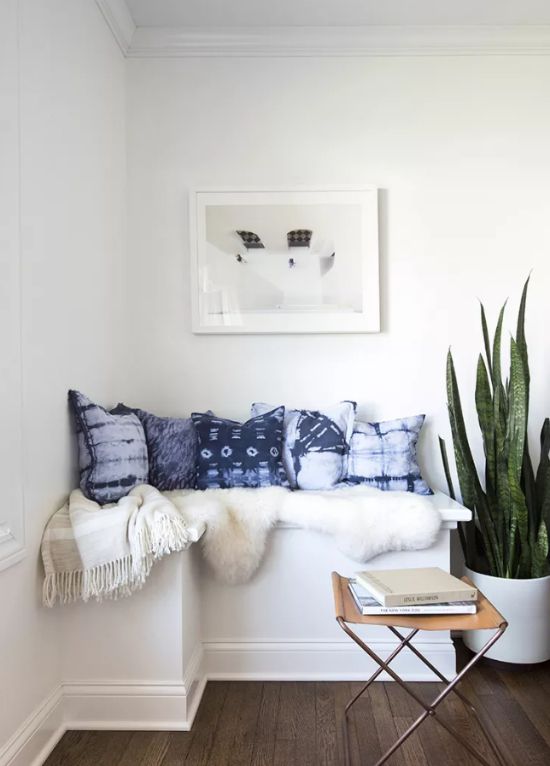 What better way to relax and unwind than by cuddling up with a good book in the winter? Creating a designated space to do just this will make your home feel extra cozy and warm. Here's how to create the perfect reading nook.
Easily install a countertop warmer.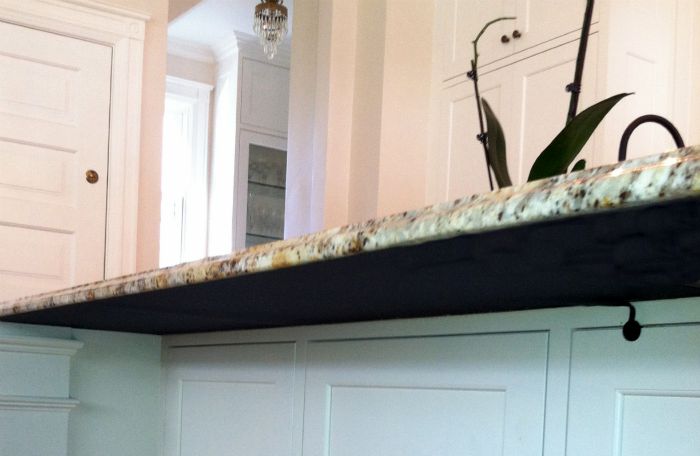 If you have granite or quartz, you know how cold it feels to the touch. A thin countertop warmer can be applied under your overhang so you that can enjoy your morning cup of coffee while leaning on a warm surface.
Bring the outdoors in.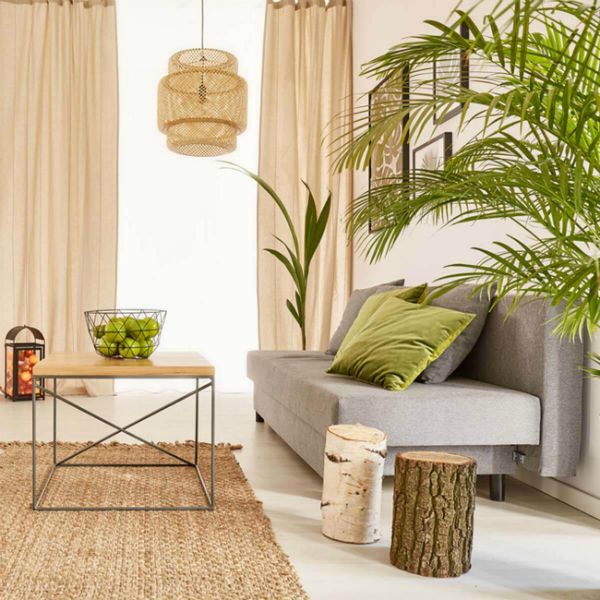 Plants give life to any indoor space, so bring in some plants to brighten up a room this winter. If you don't have a green thumb, there are plenty of plants to choose from that don't require much care. Here are 10 indoor plants you probably can't kill.
Set up a hot cocoa bar.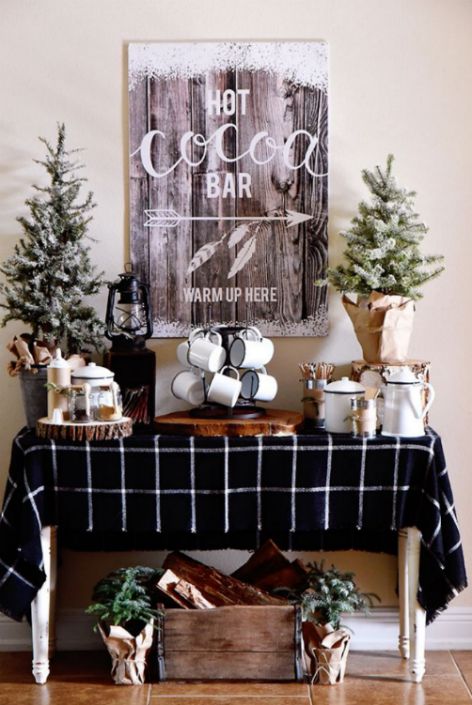 Warm up here! Create this log cabin-inspired hot cocoa (or coffee) bar for a winter party or a cozy night indoors.
Replace door and cabinet hardware.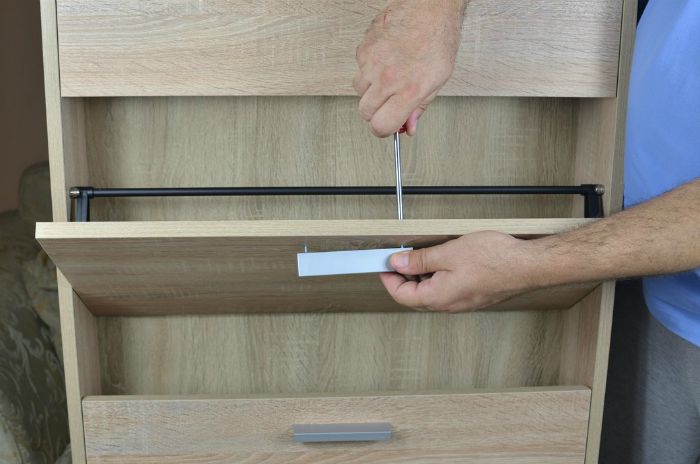 Replacing door handles and cabinetry hardware is an easy update that you can do during the winter. It's relatively inexpensive and it really makes a big difference.
Cozy up your bathtub area.
Make your bathroom feel like a luxurious getaway with some simple décor improvements. Nothing sounds more soothing than a hot bubble bath on a cold winter night.  
Let the light in with electric blinds.

Motorized blinds are an easy and fancy way to bring plenty of sunshine into your home, especially during the short, dark days of winter.
Install garage heating.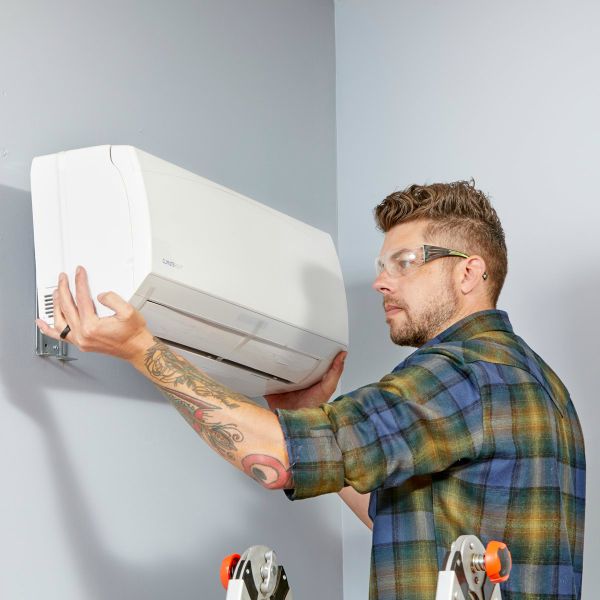 Everyone hates getting into a cold vehicle in the morning so this may be the year to finally get your garage warmed up. You will thank yourself next winter too! See 12 Best Ways to Heat a Garage in the Winter
Create furniture displays in otherwise unused corners.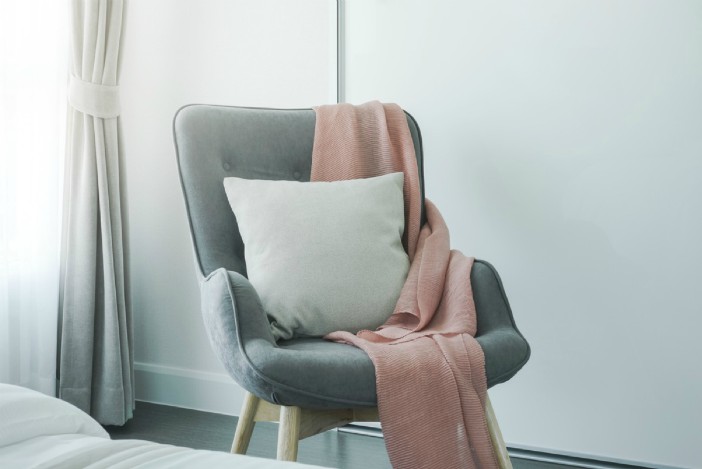 Those corners of your home without furniture can look especially bleak when under the harsh winter light. To brighten up your space and add some much-needed warmth, create cozy corners and inviting vignettes instead.
Use branches from your yard as "greens".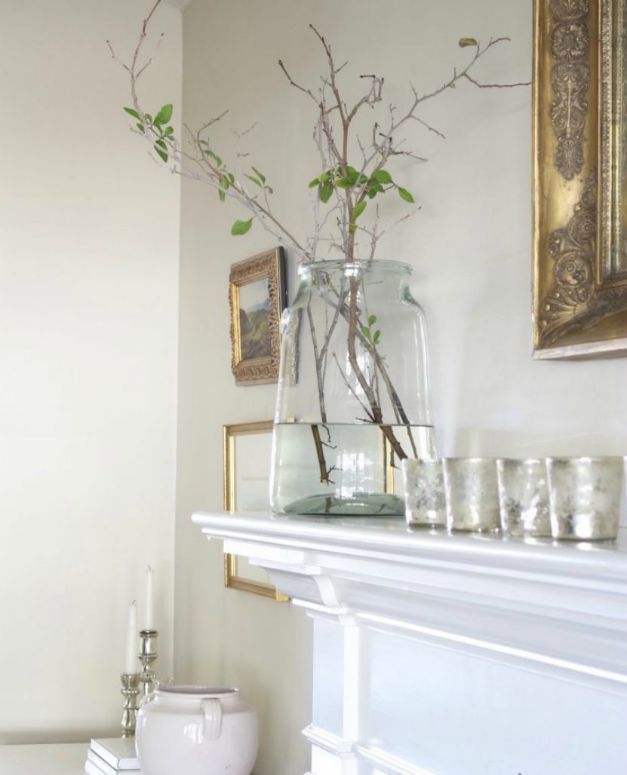 A great decorating tip after Christmas time is to get some bare branches, or ones with very few leaves and plunk them into a vase. Voilá, instant winter decor!
What other ideas do you have for sprucing up your home this winter?