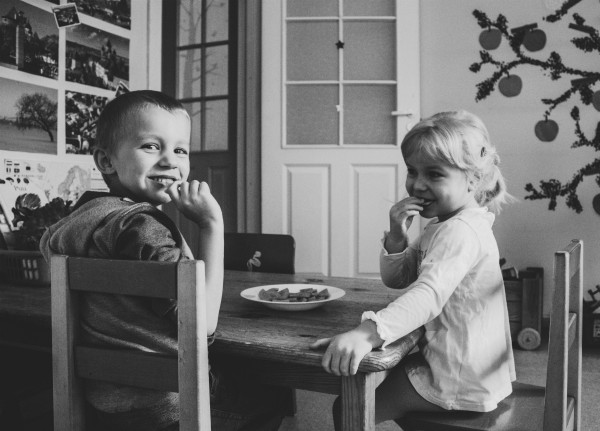 Kitchens have become more than just a place for meal preparation. They have turned into the true center of the home for entertaining and every-day family gatherings. 
Below are 11 design and technology trends that are making this year's kitchens stand out from the outdated kitchens of the past. 
Banquette Seating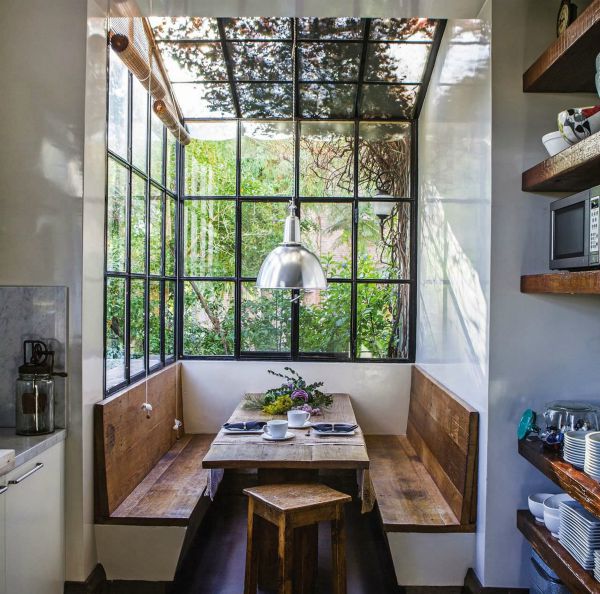 Making a comeback from the 80's, banquette seating has become a popular design trend of 2018. Who wouldn't want to sit at this sunny little alcove for breakfast every morning?
Gray Cabinetry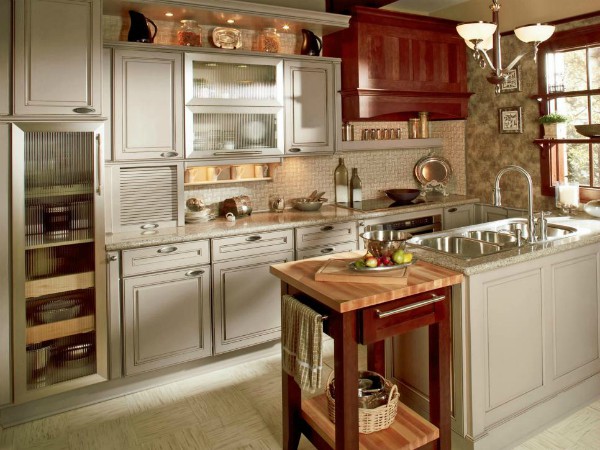 The kitchen industry's leading manufacturers say that while white cabinets continue to be tops, gray is the shade they're betting on to break white's top spot. 
Click here to see 15 Kitchen Design Ideas to Make Your Kitchen Pop for Cheap. 
French Door Ovens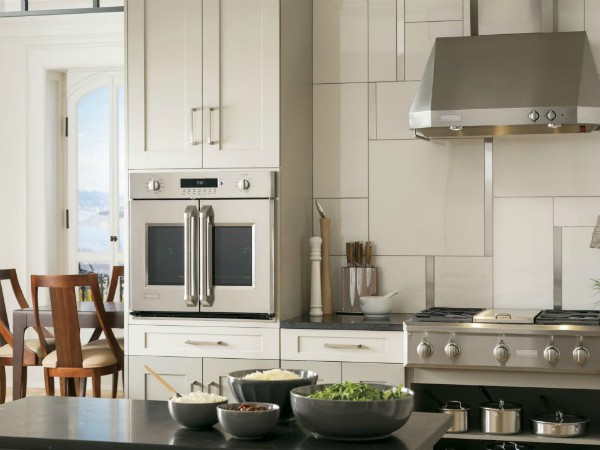 Not only are french-door wall ovens stylish, they're becoming a great choice in limited spaces because you don't have to allow room for a conventional door to fold down in front. You can even control the oven remotely with your smartphone!
Countertop Beer Brewing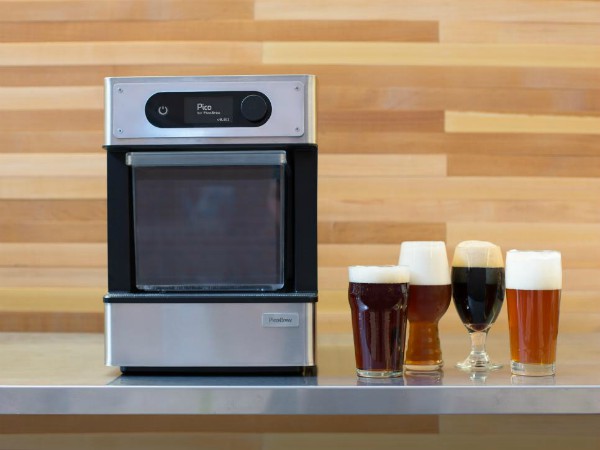 Craft beer enthusiasts will love this trend. For the small sacrifice of 20.5 inches of countertop width, homeowners are turning their kitchens into their own custom microbreweries!
Square-Tile Backsplashes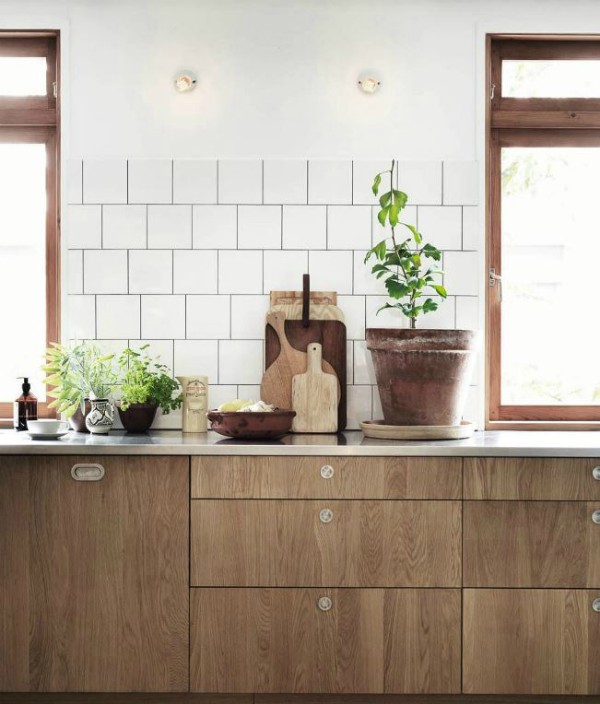 Another trend from the 80's that is back: square porcelain tiles. Because the tiles are simple both in finish and shape, you can make them a bit more exciting by contrasting it with a different color grout or installing the tiles in a different pattern other than just the typical grid. Click here to read the difference that grout color can make to your tiles.
Heated Countertops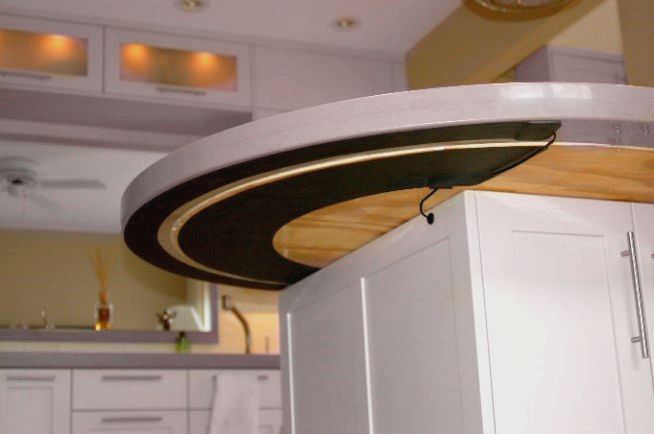 Applying a stick-on heating mat underneath the countertop overhang area has become a popular trend among owners of granite, quartz and other stone countertops. These surfaces tend to feel cold to the touch so adding some heat helps to bring back the comfort and elegance of your island or peninsula.
Induction Cooking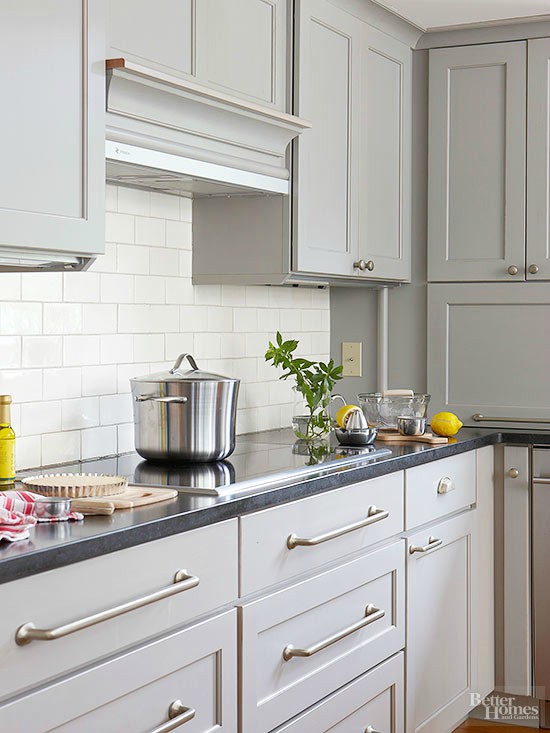 Fast, safe, and aesthetically pleasing — there are many reasons why homeowners love induction cooking. Utilizing little heat, kitchens stay cool while cooking, and surfaces remain safe to touch. Plus, these cooktops eliminate the need for a large range hood, opening the door to creative design possibilities.
Single Level Multipurpose Kitchen Islands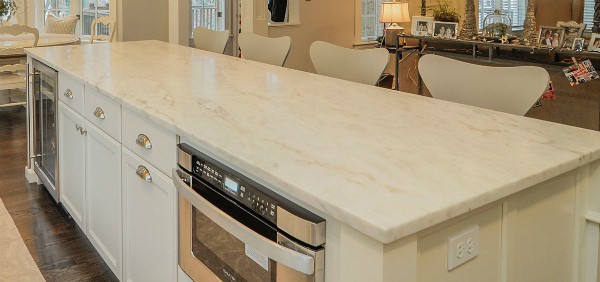 One of the changes emerging is the single level larger sized islands, serving multiple uses. They now have storage solution cabinets and are being fitted with various under-counter appliances while also providing seating–serving as a casual dining bar.
Fridge & Freezer Dividers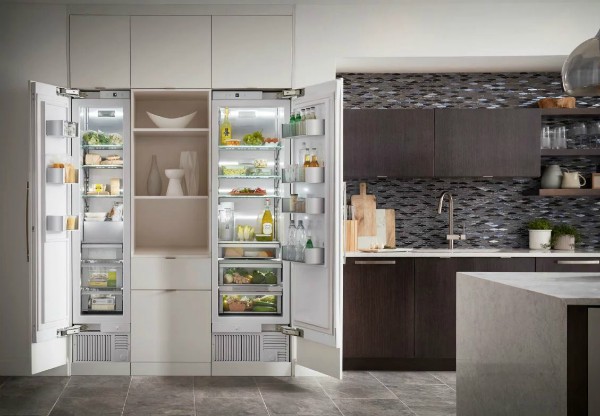 According to NKBA's 2018 Kitchen and Bath Design Trends study, 55 percent of professional kitchen designers say refrigerator columns are the trendiest item in kitchens. More than 75 percent of designers say homeowners want separate wine refrigerators.
Brass Hardware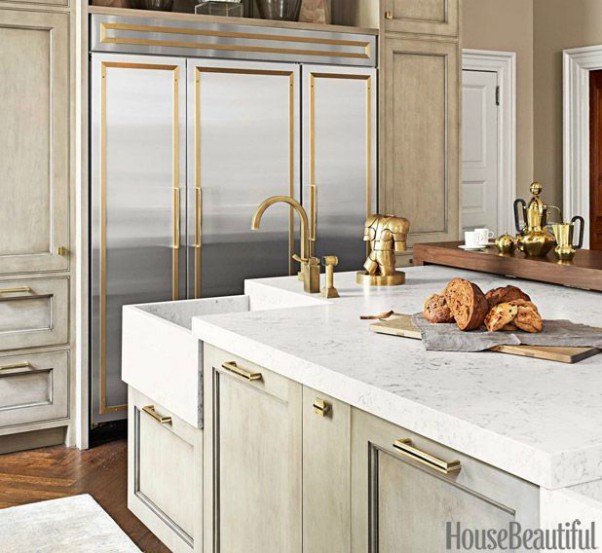 Yes, brass is back! Chrome and satin still reign supreme if you want to keep it classic however shiny brass is back in a big way. Not ready to commit? Yet another trend is rose gold.
Wifi-Enabled Appliances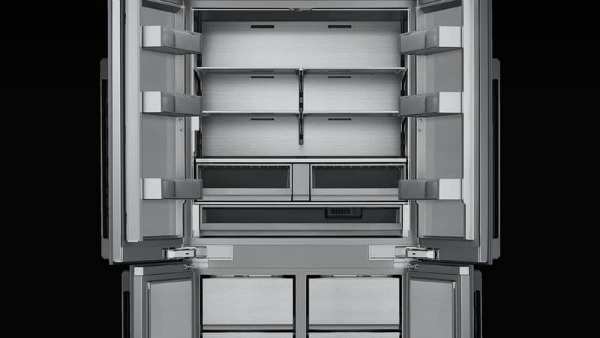 Imagine wanting to cook a lovely dinner, but having to rush to the store first for a few ingredients. Now you can see what is inside your refrigerator from your smart phone and use it to create your shopping list.