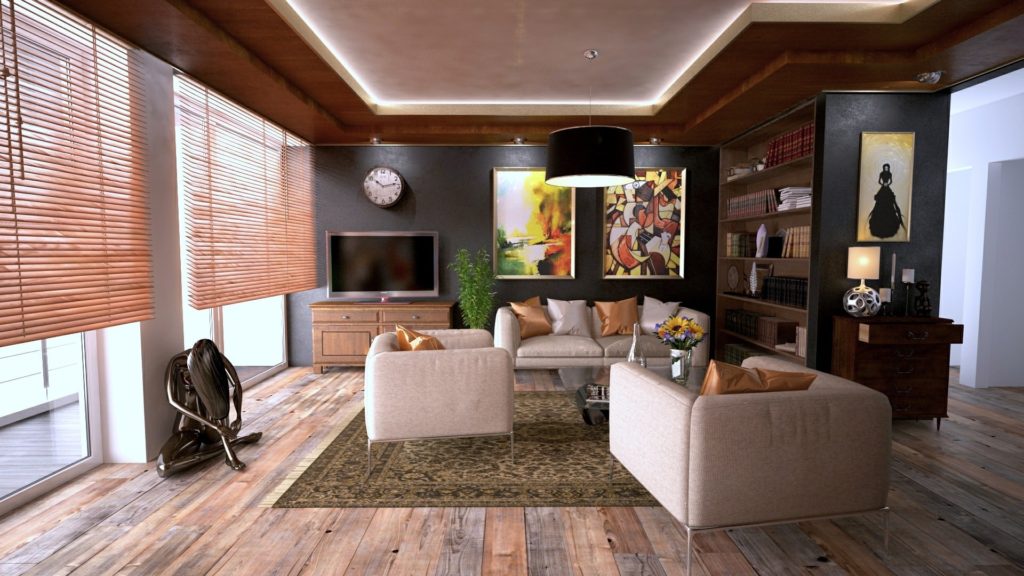 No matter what size home you are living in, there is an endless amount of ways to make it feel more luxurious. From renovating to redesigning, these 12 ideas will turn your small space into your dream home. 
Add Corner Bench Seating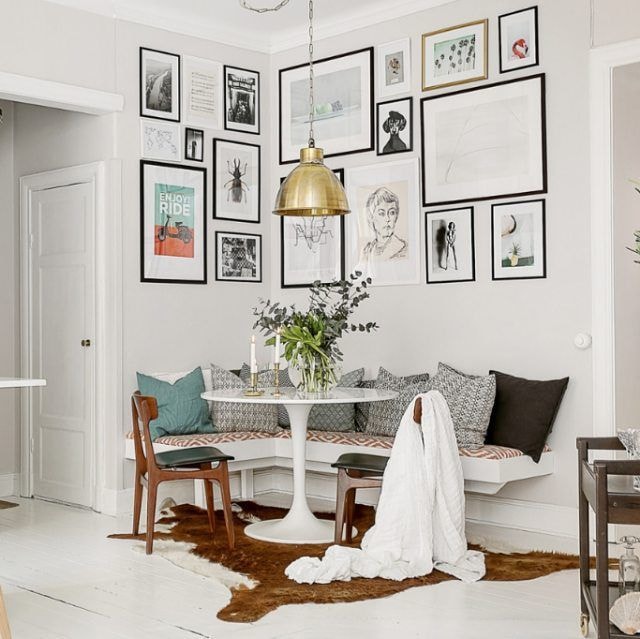 If you're squeezed for seating space in your home, we think we've found the solution. Corner bench seating not only opens up your space, but it adds a touch of elegance and style. Out with the traditional table, in with the chic breakfast nook!
Install a Touch-Sensitive Faucet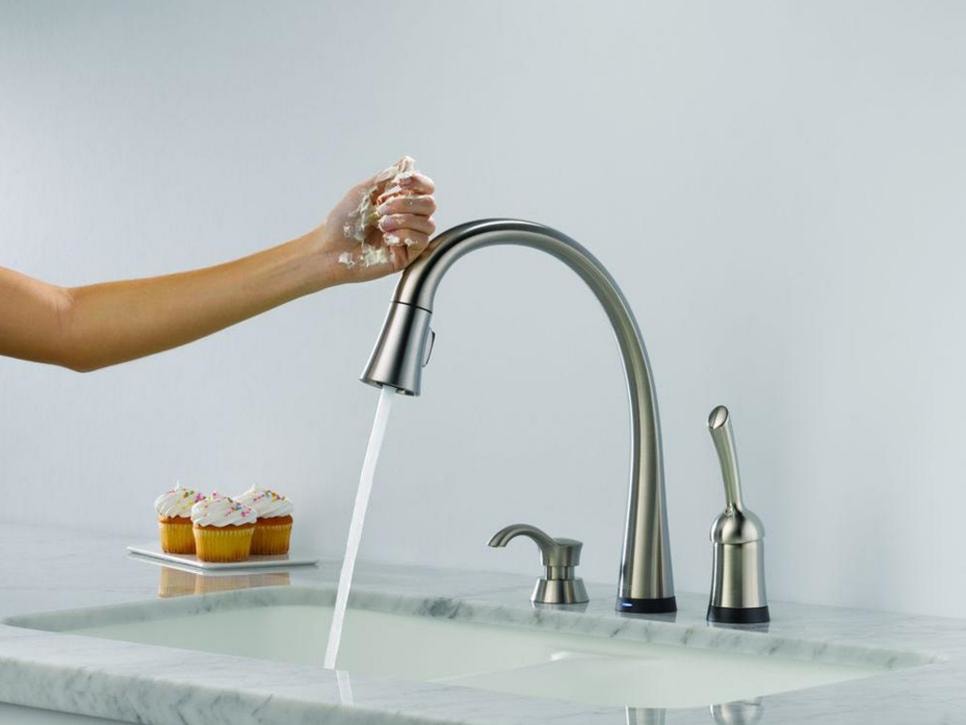 Wouldn't it be nice to be able to tap your faucet with your arm and have water stream down? Touch-sensitive faucets are a luxury with a practical payoff: fewer germs and less mess to clean after dirty-handed recipe cleanup. 
Replace or Add Moldings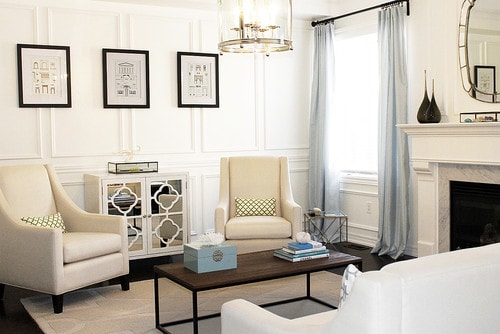 One of the easiest ways to make a home feel more expensive and luxurious is to improve its interior architecture. If you have narrow baseboards and molding, replace them with something thicker to achieve a more elegant look. You could also add applied moldings to any wall to create more charm and character.
Warm Up Your Cold Countertop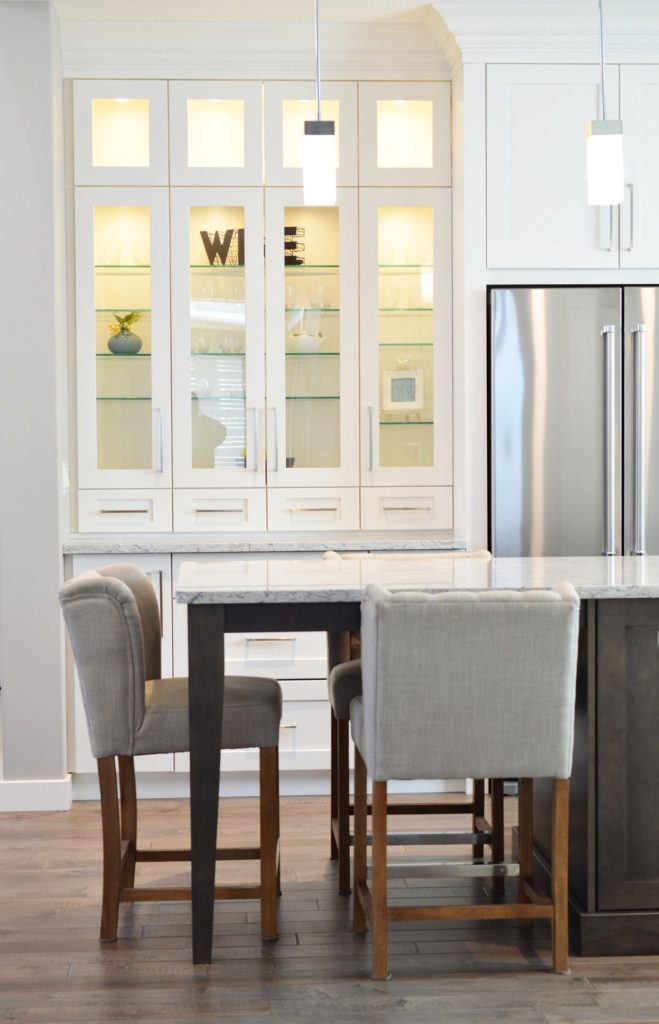 A countertop heating mat is the perfect solution for anyone who hates the cold feel of their granite or stone countertop. Simply stick the mat underneath your overhang, plug it into a standard outlet, and enjoy the luxury of heated countertops!
Utilize Smart Storage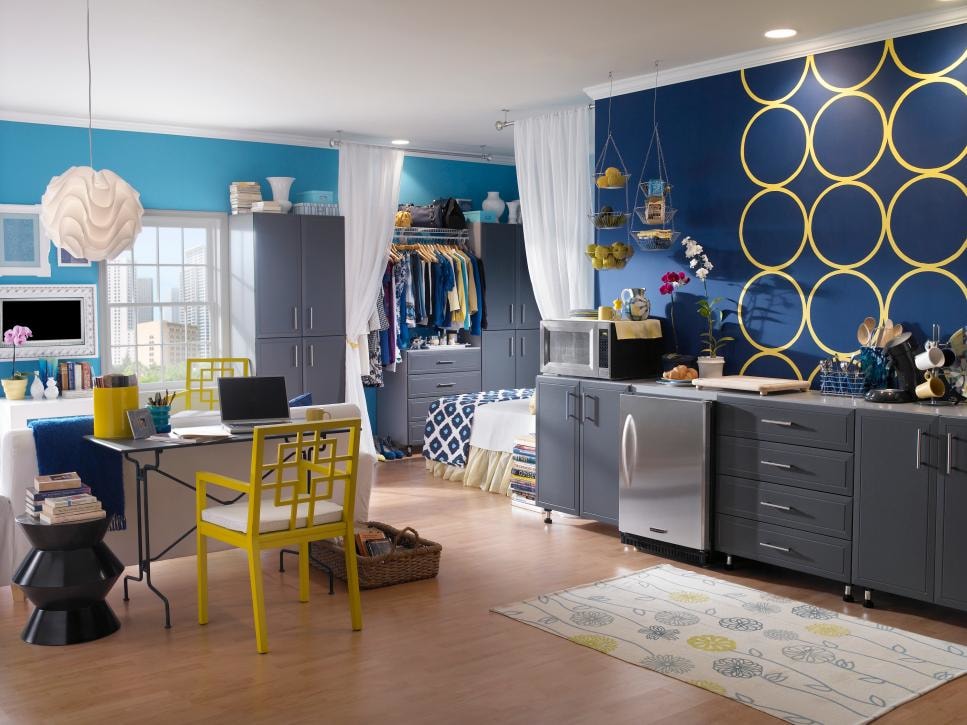 Closets are a great way to store clothing and other home essentials, but they can be a challenge in a small space. Removing closet doors is a great way to make a closet in a small space feel larger and give you easy access to the items inside. Drapes are a nice alternative for those who like an open closet but want the option to close things up when guests come over.
Add Elegant Curtains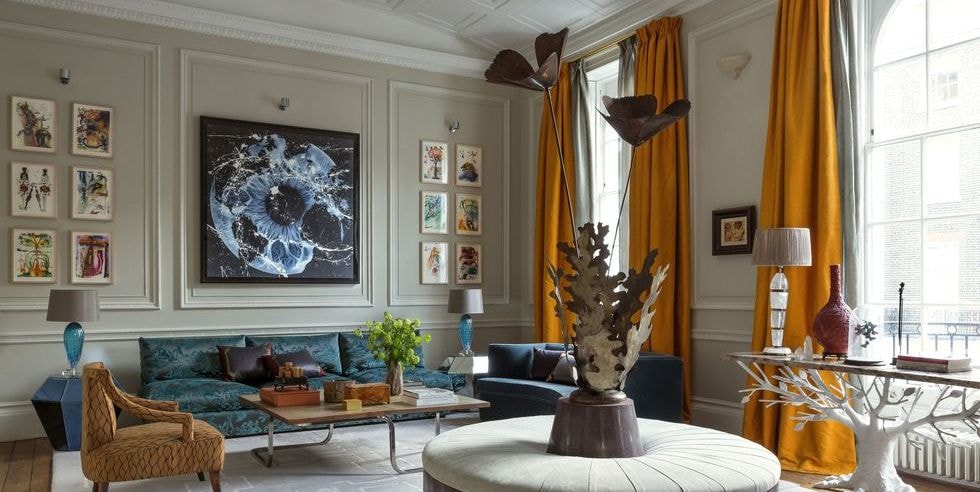 With the right pattern and fabric, curtains have the power to switch up a room's aesthetic. If you're still undecided on the room accessory, take a look at these 40 living rooms that put fabric to good use.
Create a Faux Built-In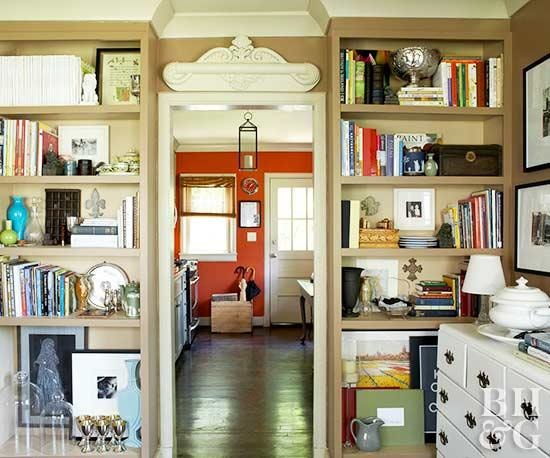 If space is lacking built-ins, fake the look by flanking a doorway with identical bookcases that reach almost to the ceiling and install moldings around the tops of the shelves. As a style bonus, paint the bookcase before installation, or line the backs with pretty paper.
Renovate Your Ventilation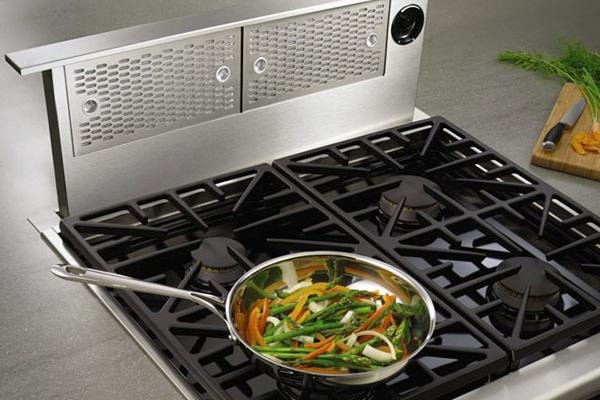 No one wants the lingering smell of smoke and cooking fumes in the kitchen, especially in a small space. But hoods can be clunky. With a pop-up hood vent, you can suck all the smoke and fumes out at the press of the button.
Turn Your Smartphone into a Virtual Doorman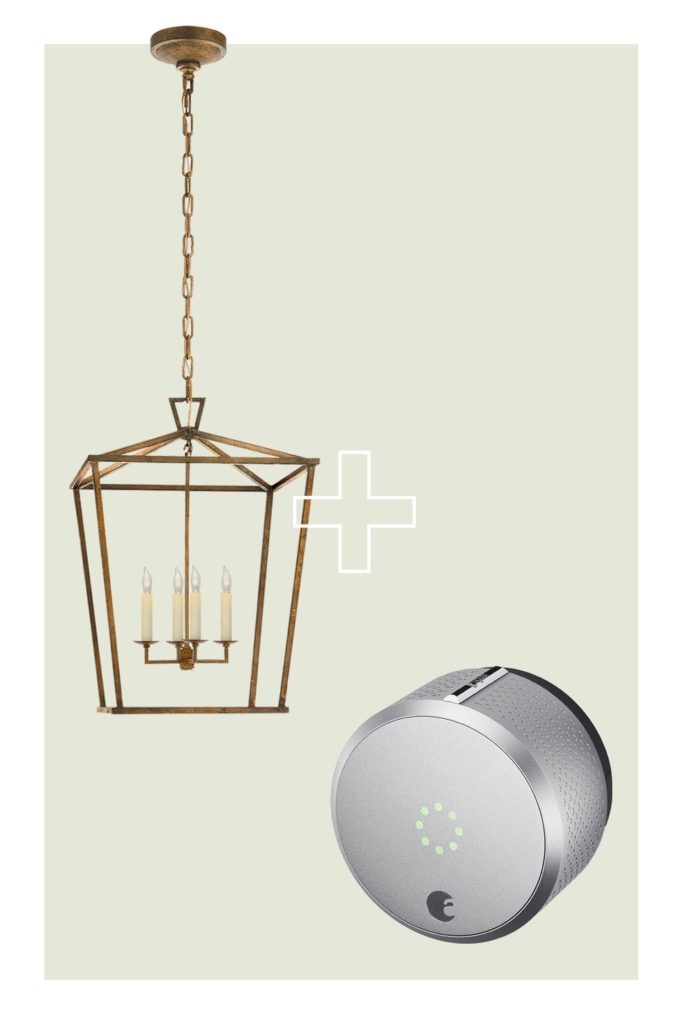 House keys are so last year. With an August Smart Lock, you can remotely lock or unlock your front door, or tell Siri, Alexa or Google Assistant to do it for you. Complete the grand entrance with an elegant lantern in the foyer.
Add Your Own Mini Bar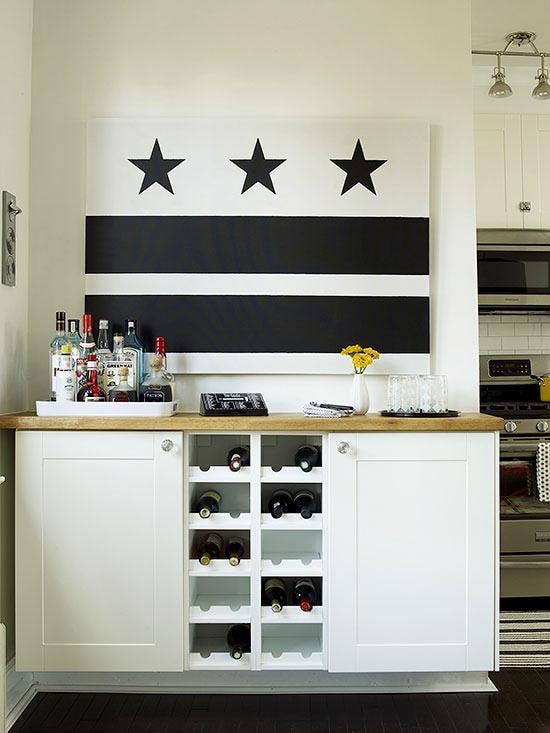 Nothing says luxury more than a high-class selection of beverages on display. A bar fit perfectly on a small wall of unused space is a practical and classy way to make a statement.
Update Your Ceiling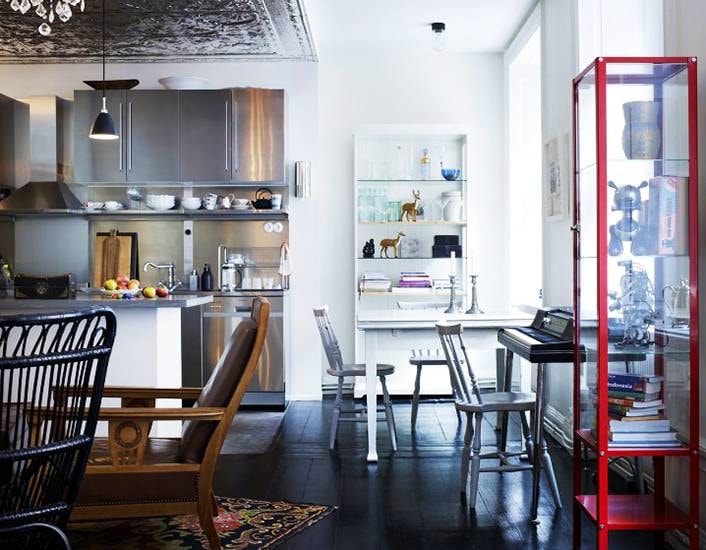 Look UP and get creative. The ceiling is the most oft-overlooked area of your home, but with some bold reimagining, it can become the biggest talking point. Just try one of these tricks. 
Upgrade to a Storage Wall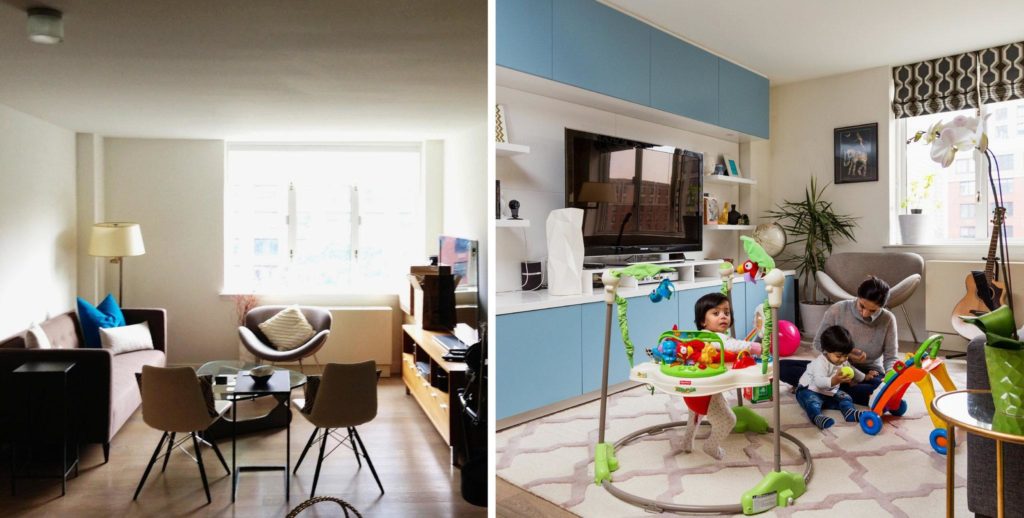 It's hard to create storage and not make a room feel smaller. A colorful and practical storage wall, in place of your television stand, will make all the difference in your small space!