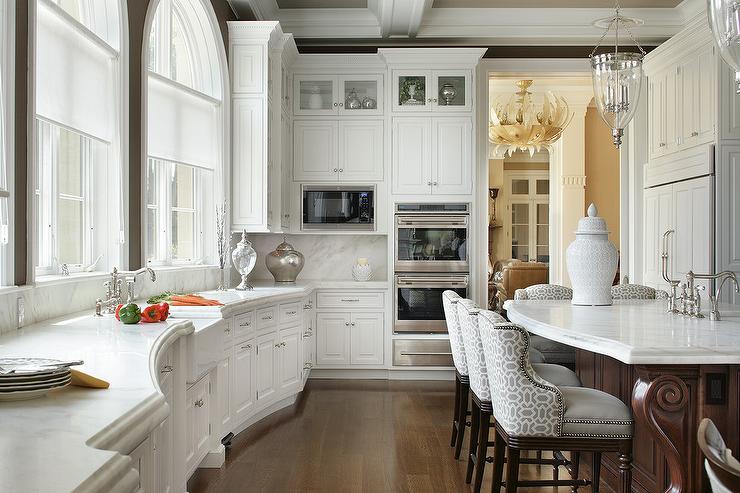 Designing the perfect kitchen takes time, patience and creativity. Part of that creativity can be put towards creating a unique kitchen island. 
Here are 14 curved countertop ideas to inspire the kitchen of your dreams: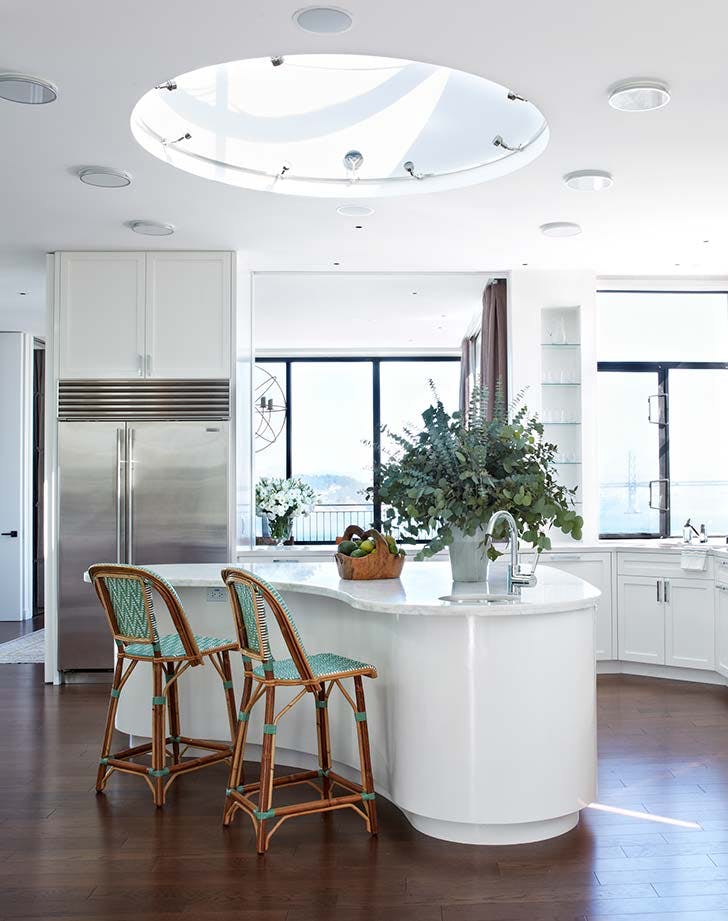 If you have a unique floor plan or a corner kitchen, this lima-bean island may work for you.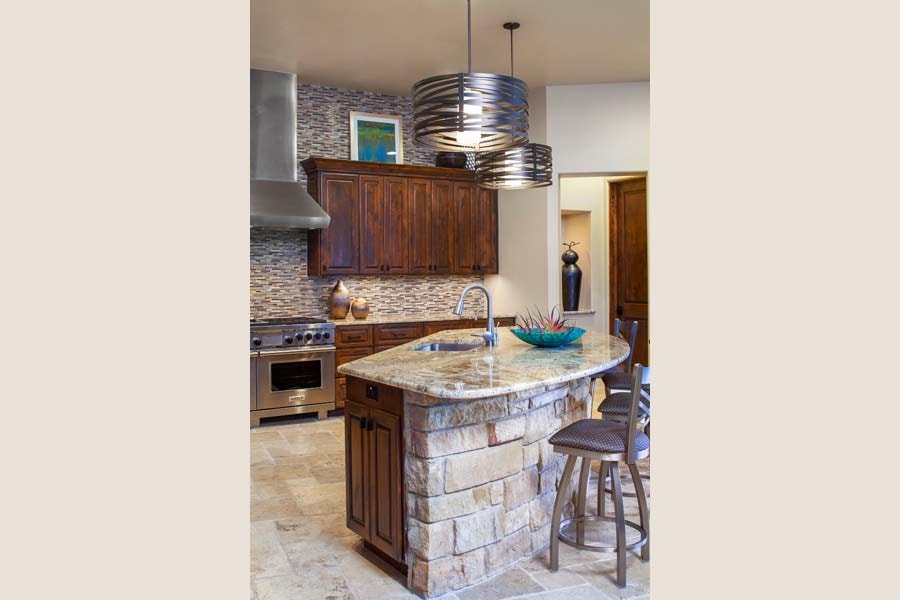 This impressive island with a rock facade and contemporary lighting, stools and tile combine for a warm and textured kitchen.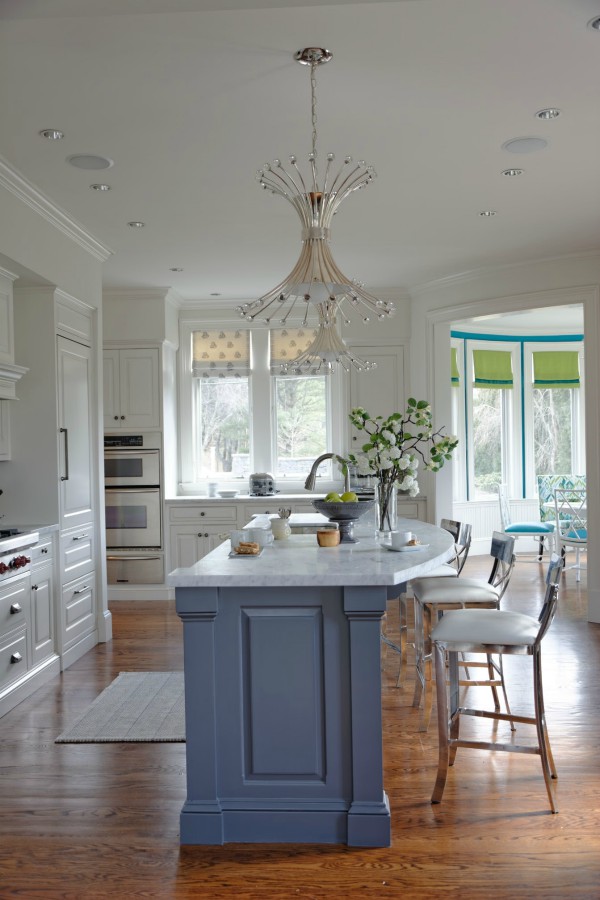 The curved quartzite island brings depth to this timeless and elegant kitchen, welcoming its guests to pull up a seat and enjoy its beauty.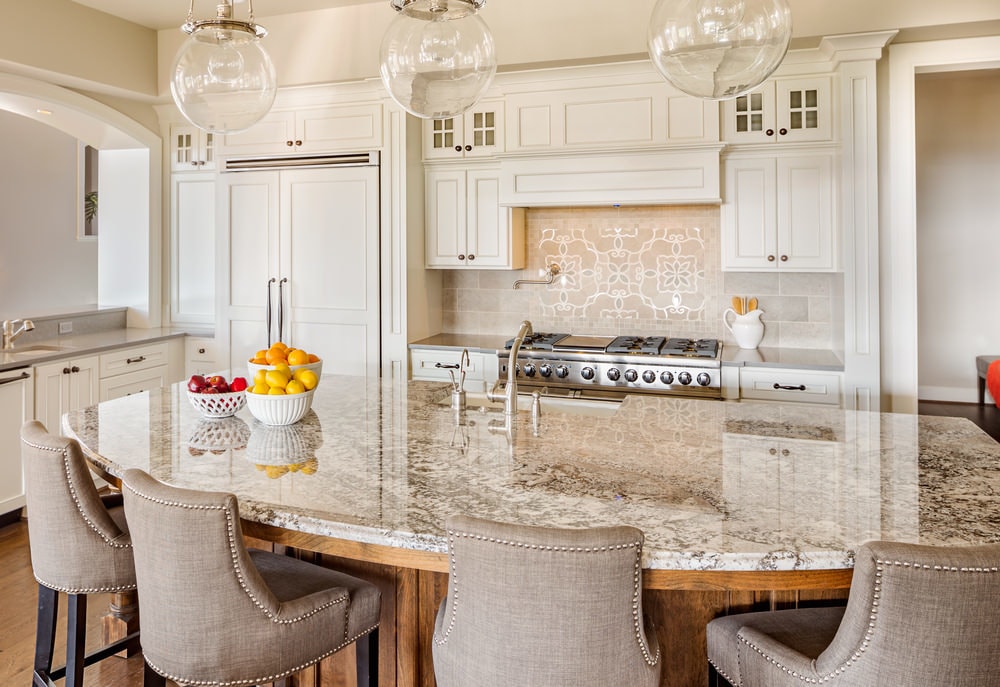 The cozy bar stools pair perfectly with this chic island and the kitchen's charming details.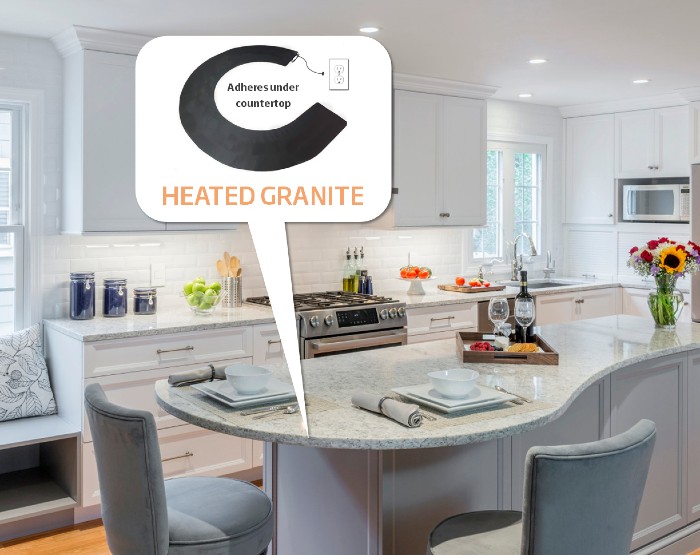 This curved granite countertop is heated with a FeelsWarm heating mat stuck underneath the overhang. Talk about luxury!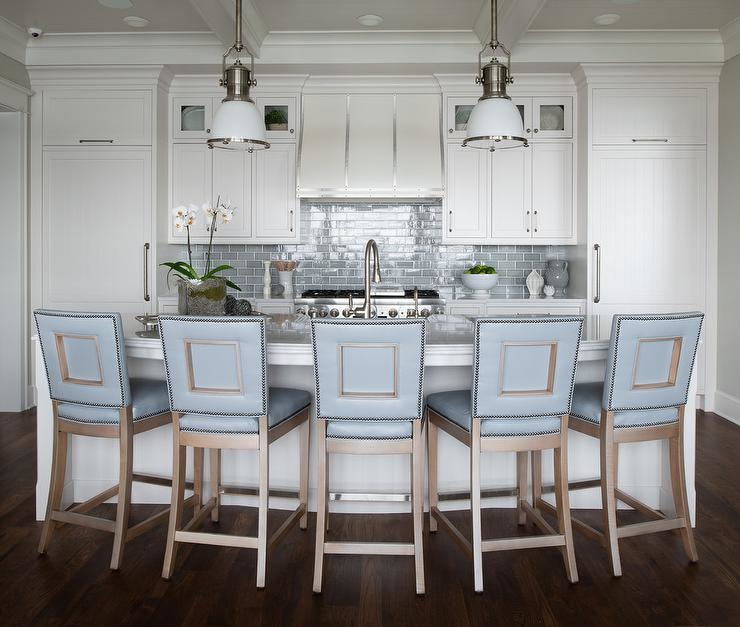 What do you think of this white curved kitchen island topped with a white quartz countertop fitted with a goose-faucet sink?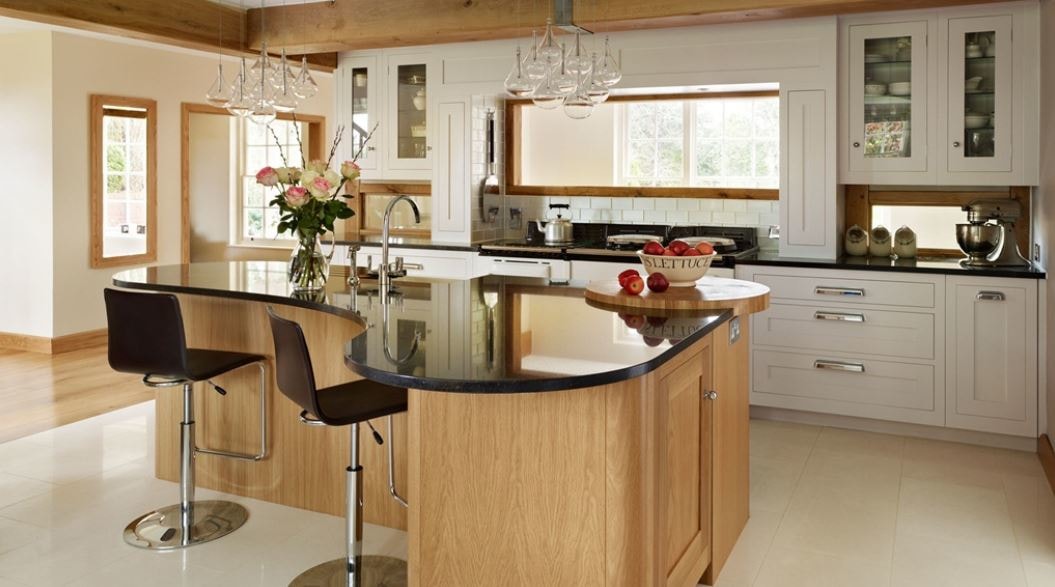 Guests would never want to leave the kitchen with this sleek and modern kitchen island.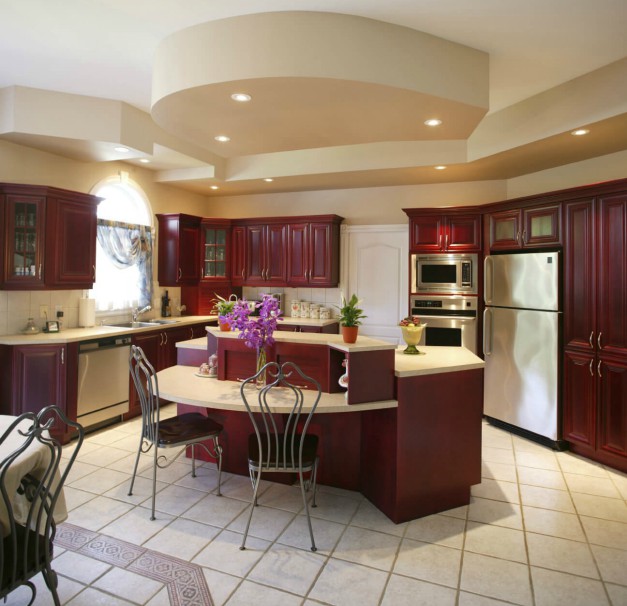 Red wood features heavily in this kitchen, contrasting with light beige tile flooring and countertops.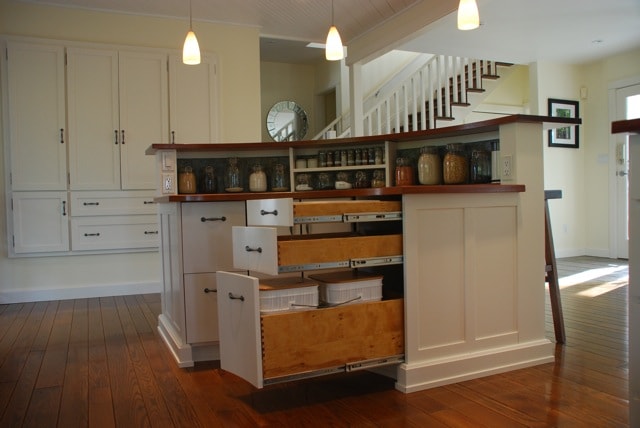 Made of solid birch and birch plywood, this fully functional island seats four and stores everything needed for baking.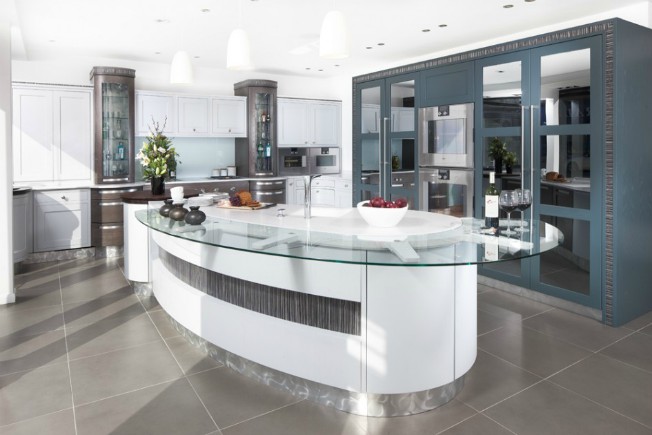 This very modern kitchen island with glass counters is gorgeous. Just be ready to wipe down a lot of finger prints!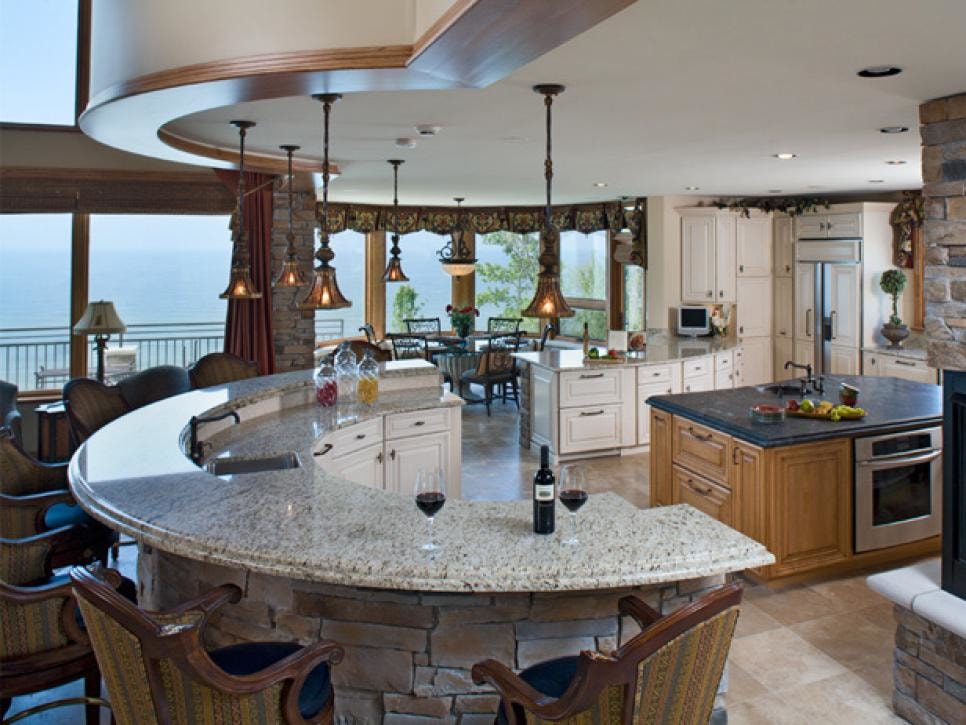 A horseshoe-shaped island with a sweeping counter atop a stone base provides bar seating and a bird's-eye view of the prep area.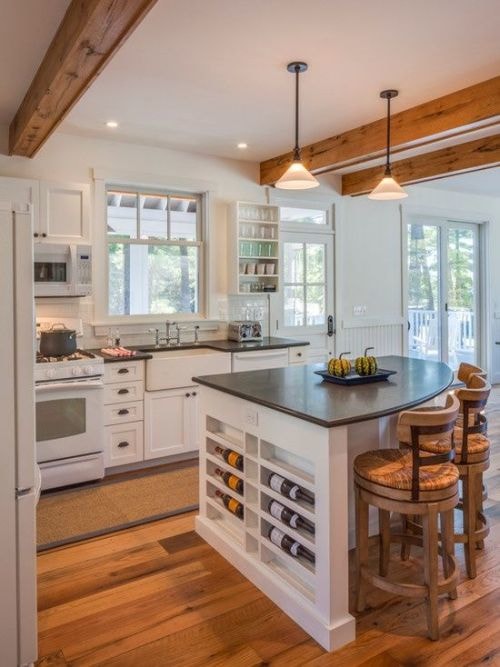 L-shaped kitchen meets island design, this one comes with a built-in wine rack and charging station!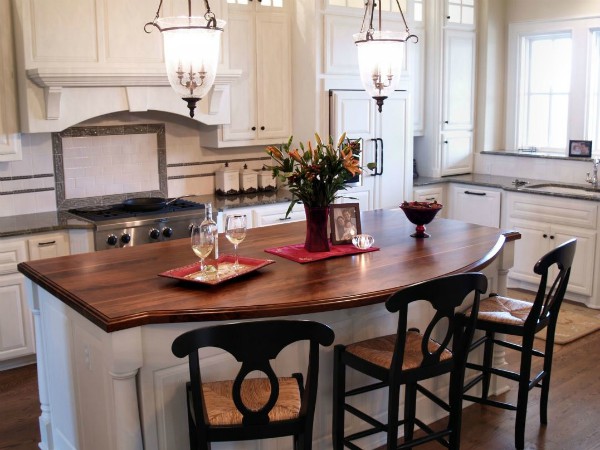 We love this walnut face grain island countertop with Waterlox Satin finish.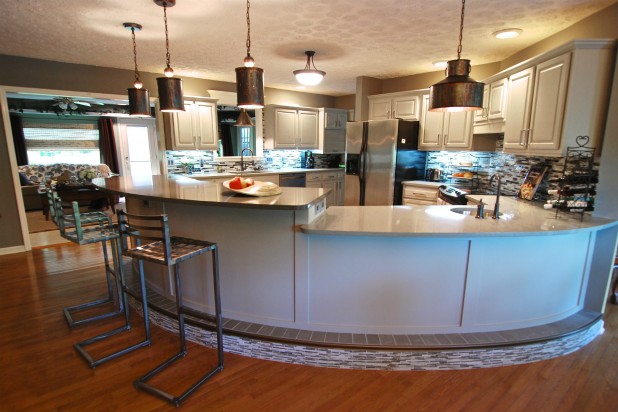 Check out this rounded two-tier countertop on cozy pergo flooring with black pendant lighting. Very unique!
Which of these curved countertop ideas is your favorite? Share your inspiration with us on Twitter & Instagram!