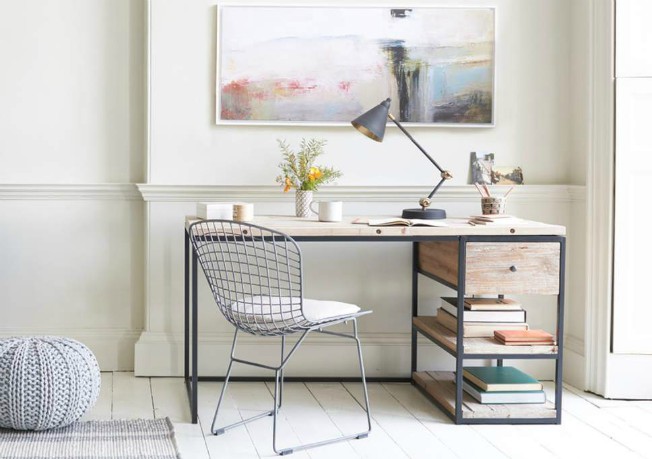 With the modern convenience of Skype and other online tools, working from home has become increasingly popular for professionals everywhere. Not leaving the house all day can be relaxing, but only if you enjoy the ambiance of your home office.
Here are 9 unique home desk ideas for you to spruce up your work space and stay productive all day.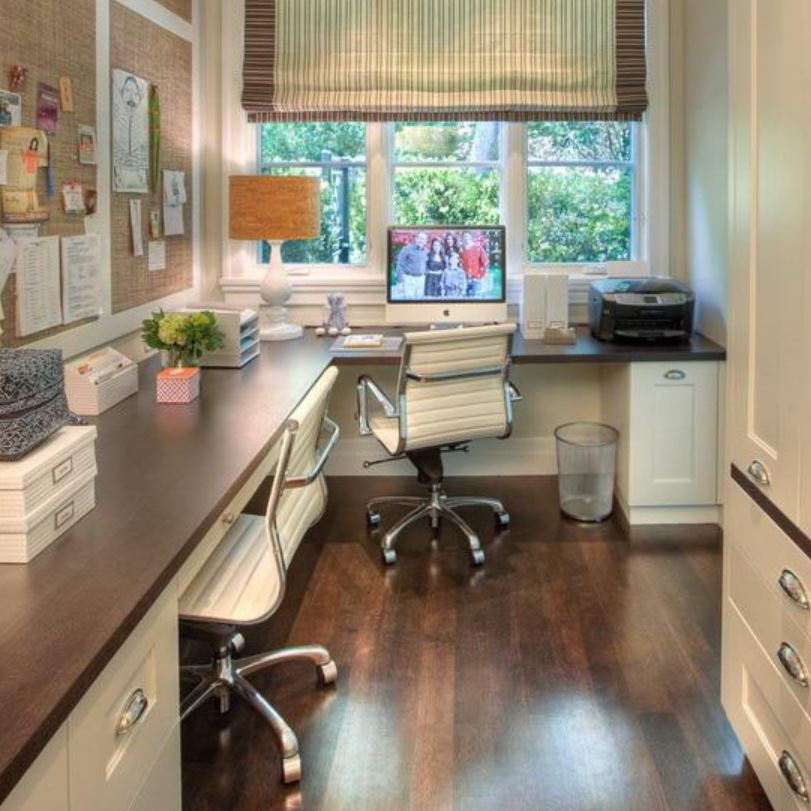 This large corner office is perfectly designed for two and is neatly tucked away for ultimate privacy. Plenty of storage options to keep the surface nice and tidy!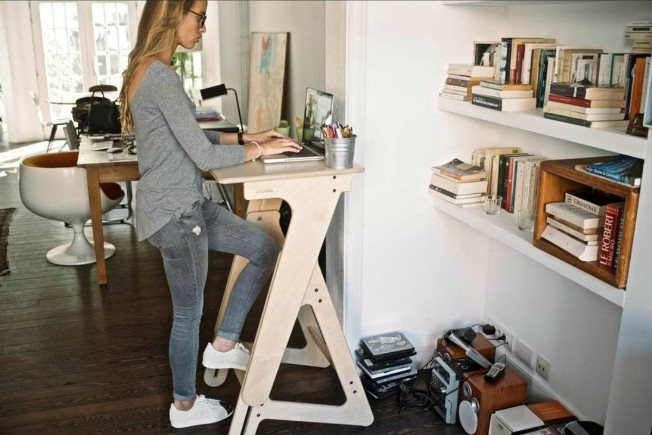 Avoid sitting all day by creating your own adjustable standing desk. You'll feel more energized throughout the day when you are able to alternate between sitting and standing. See how to build your own adjustable desk here.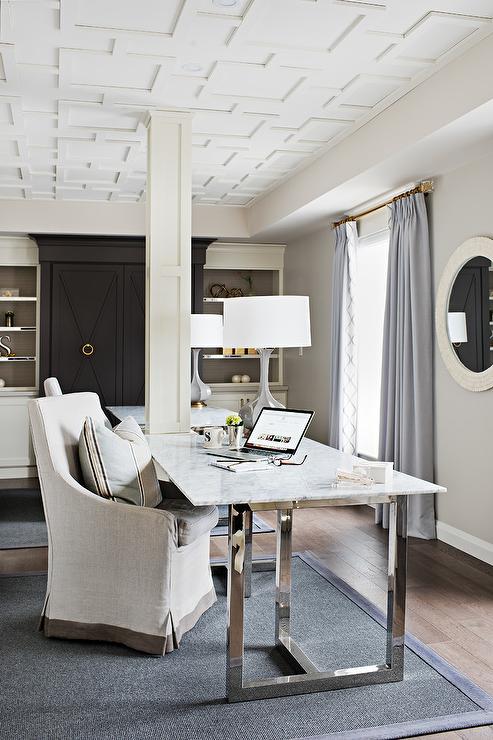 How inviting is this gorgeous marble and chrome desk? The natural linen slip-covered chairs and gray table lamps add a sense of comfort and elegance to this beautiful office space.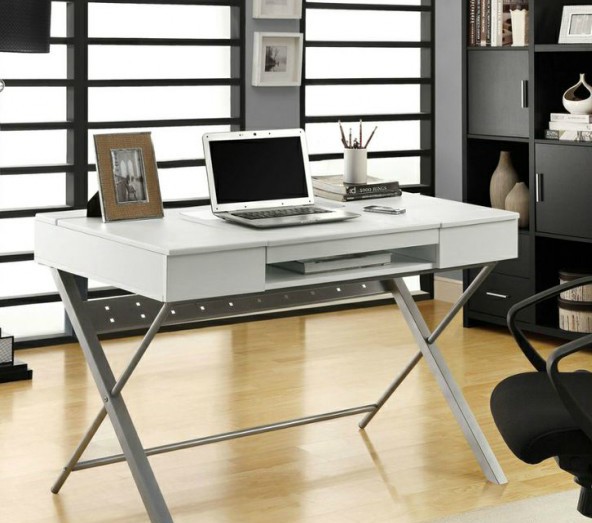 Charge, connect, and store absolutely anything with the Hollow Core Connect IT Desk. The unique slide-to-open design makes it easy to organize your devices while keeping your home desk clean and clutter-free. Tangled cords are yesterday's problem.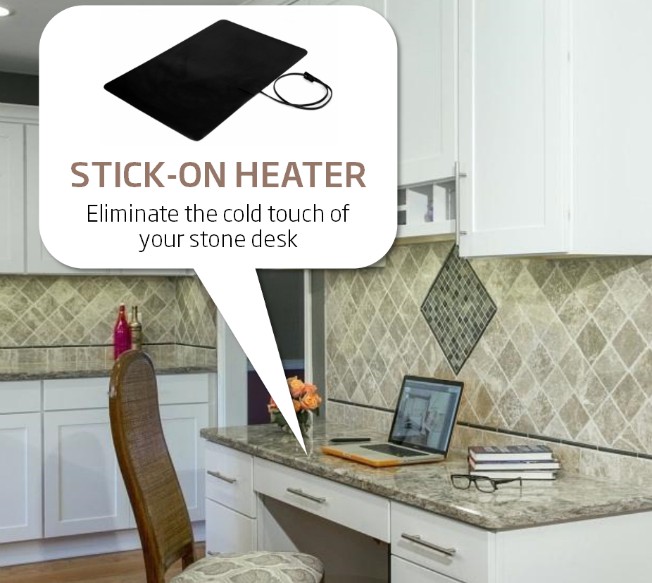 If you love the look of granite for your desk but hate how cold it is to lean on, a stick-on desk heater is the right product for you. Plugging into a standard outlet, this ultra-thin heating mat can be stuck directly underneath your stone, giving you a pleasantly warm surface to rest your arms all day.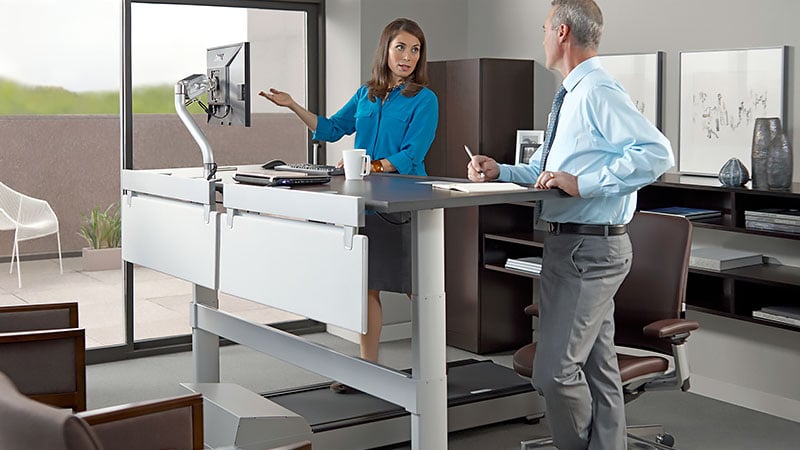 For those who can't choose between a home office and a home gym, the Walkstation Desk by Steelcase will solve your problem. By combining a computer desk with a treadmill, this innovative product allows you to work and workout at the same time.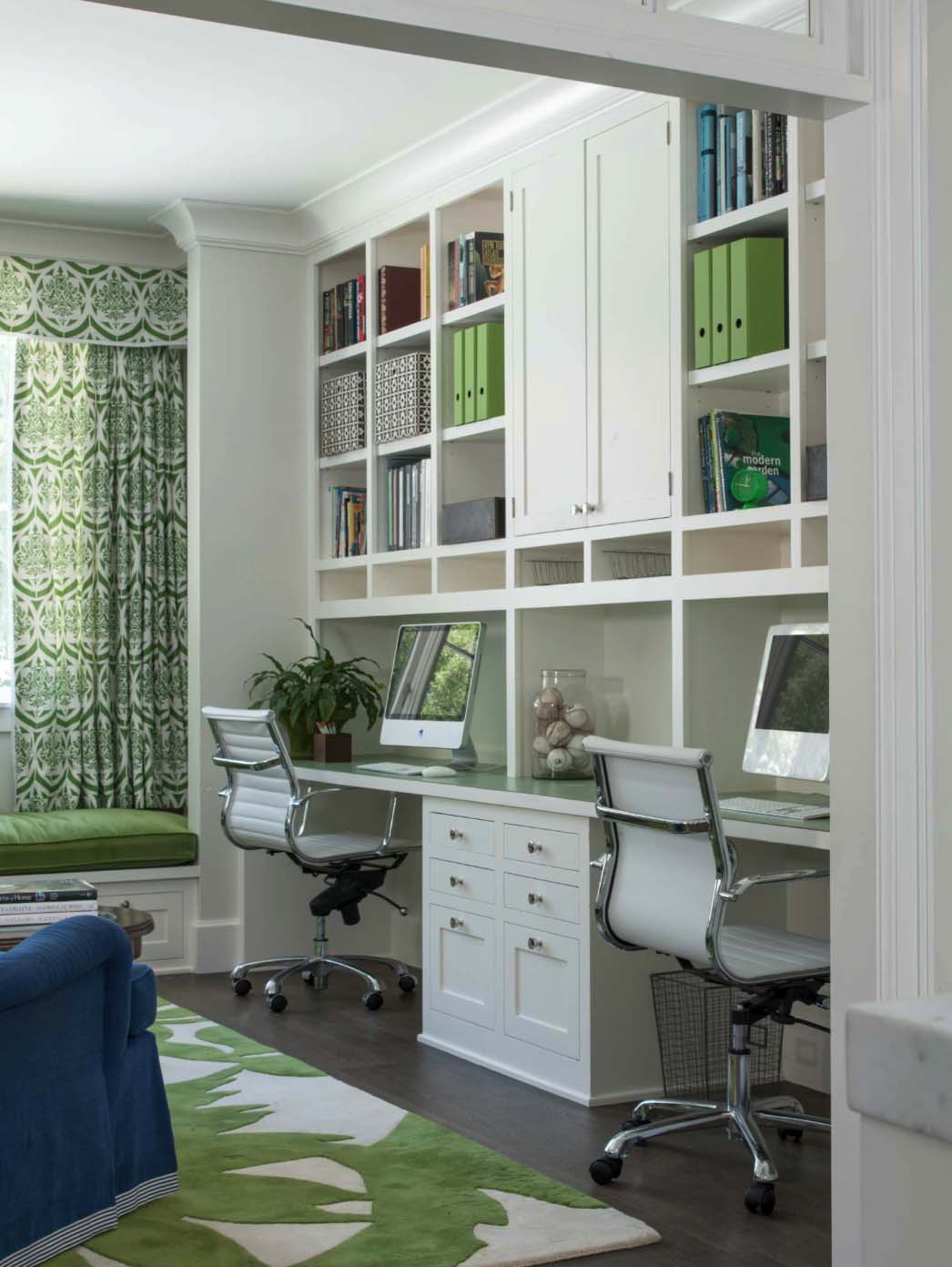 A palette of white, green and a hint of blue with floor to ceiling storage creates a stunning home office. The window seat and built-in shelving give this space a homey and inviting feel.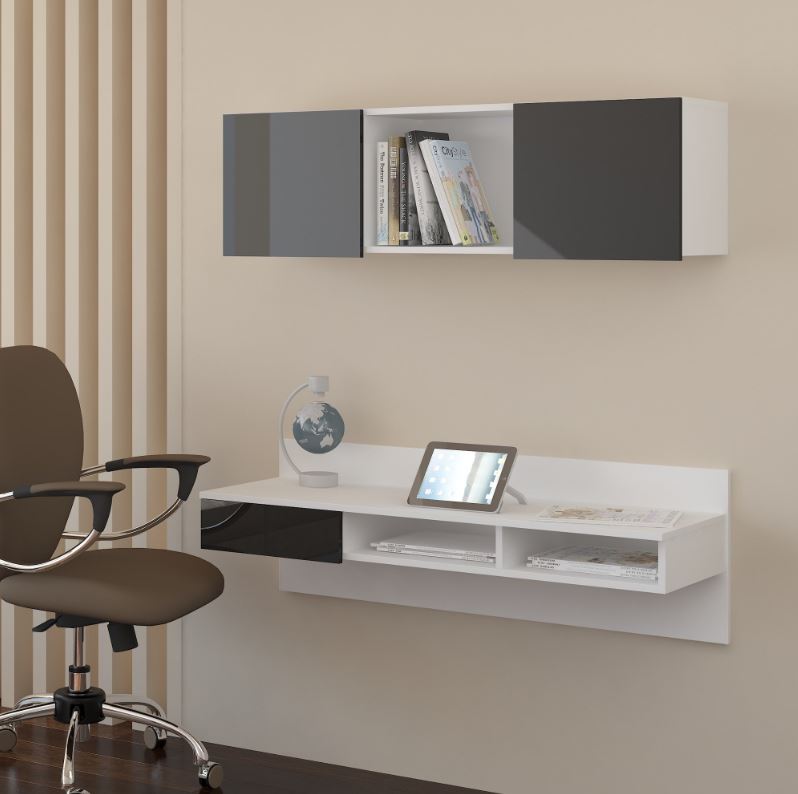 The simple UNO wall-mounted floating home desk set is an extraordinary product for consumers who have limited living space. The desktop offers adequate surface space for your laptop and provides you with two shelves for storing small office supplies and important documents.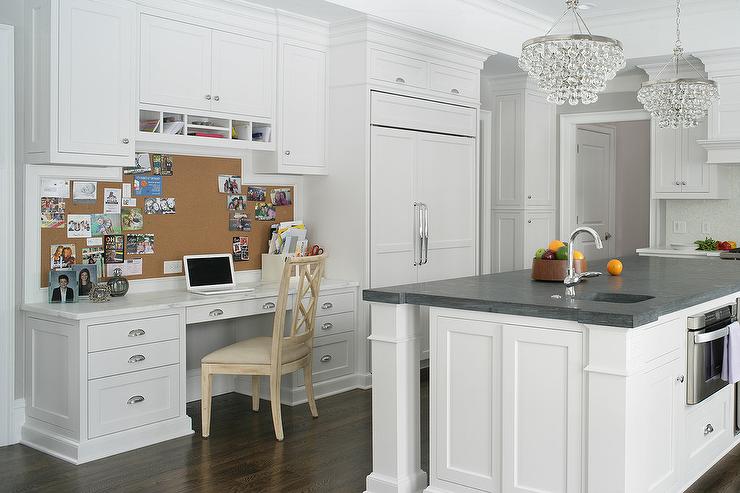 Who says that kitchen desks are outdated? This white kitchen office space boasts a light wood x-back chair placed in front of a framed cork board, allowing you to be productive in the part of the home you love most.
Which of these home desk ideas appeals to you the most?