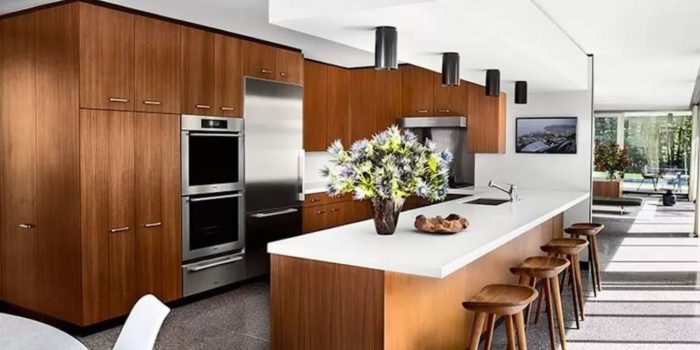 Just when you think you're caught up with the current trends in home design, something new pops up. Design trends are always changing, especially with the ongoing advancements in home technology. 
Below are 7 of the most extraordinary and modern countertop ideas for your ever-changing kitchen. 
Wireless Charging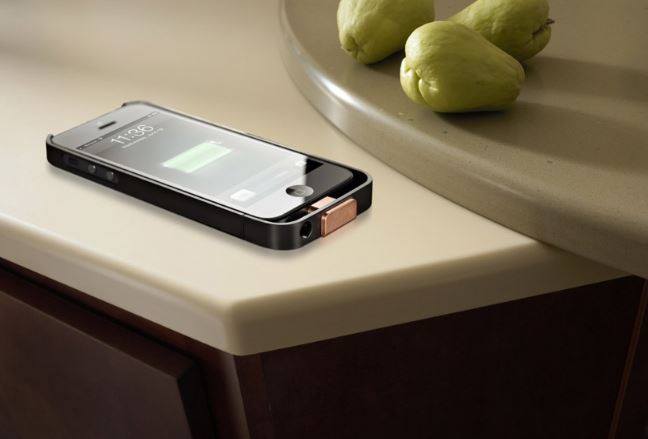 Did you know that you can add wireless charging to your countertop? Dupont Building Innovations and the Power Matters Alliance (PMA) have collaborated to embed wireless charging solutions for smartphones and tablets into DuPont Corian solid surfaces used in furnishings for home and public spaces. Simply connect a receiver to your smart device and put your device on the charging spot to power up.
No more having to use an outlet with your chargers on display. Keep your countertop clutter-free with this amazing advancement!
Heated Countertops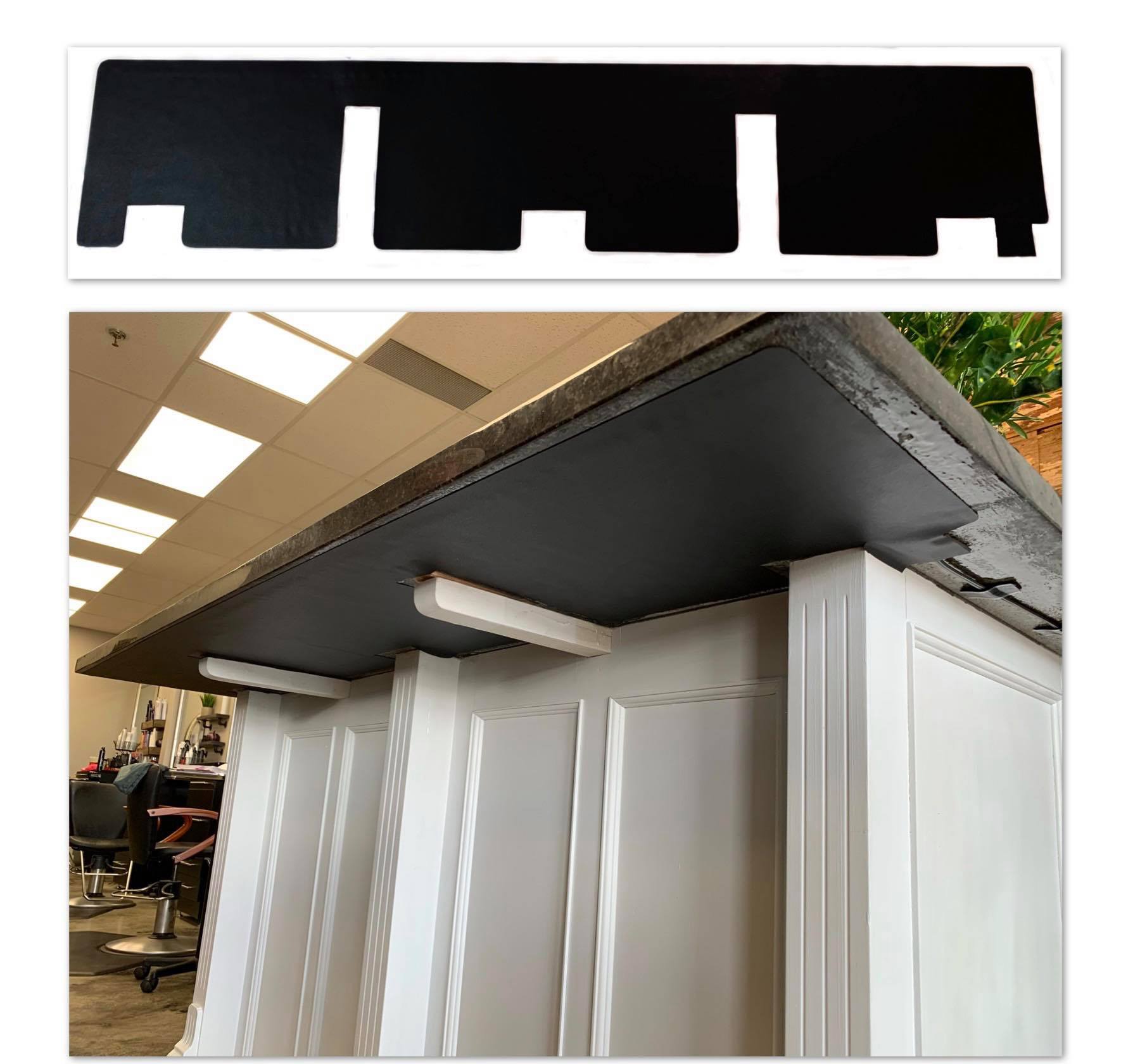 Over the past 6 years, homeowners have been adding heat to the area of their countertops where they sit most. FeelsWarm® ultra-thin heating mats are stuck directly under the overhang, providing enough heat to make sitting at your granite island more enjoyable. Plugging into a standard outlet in your cabinet, the mats can be customized to fit the exact shape and size of your stone countertop.
Enjoy the luxury of granite without the cold!
Glass Countertops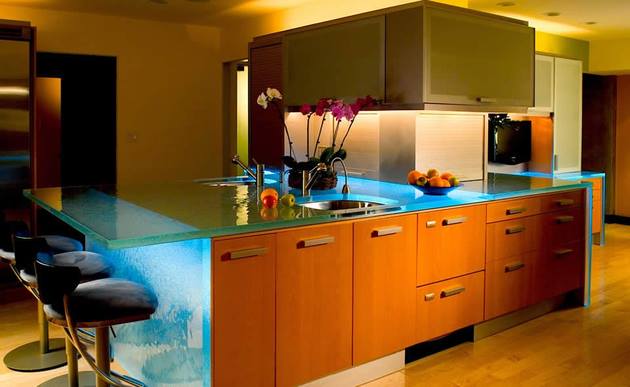 Glass is a very unique and modern selection for your kitchen counters. The material is non-porous, heat resistant, highly customizable and low maintenance. Not to mention, the ability to illuminate the glass from below is something you can have a lot of fun with. The only major downsides of this countertop selection is the cost as well as its ability to be easily scratched. 
River-Shaped Kitchen Sinks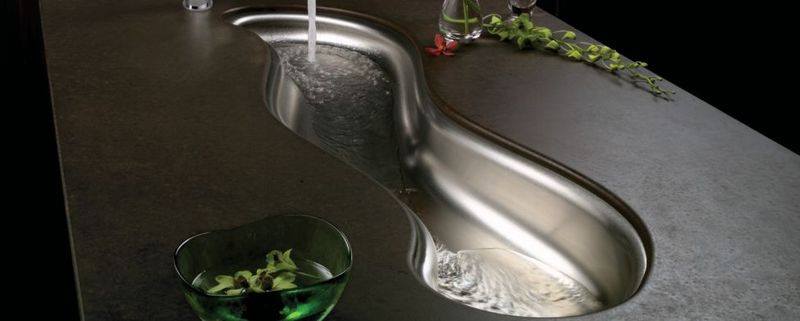 Take your modern countertop to the next level with a custom-shaped kitchen sink cut out. Artistic sinks give kitchens a lot more personality, whether they're decorated in modern, traditional or rustic styles. Elkay has created a number of creative sinks for virtually any style or occasion, offered in a fun variety of shapes, styles and sizes for both residential and commercial use.
Countertop Overhang Lighting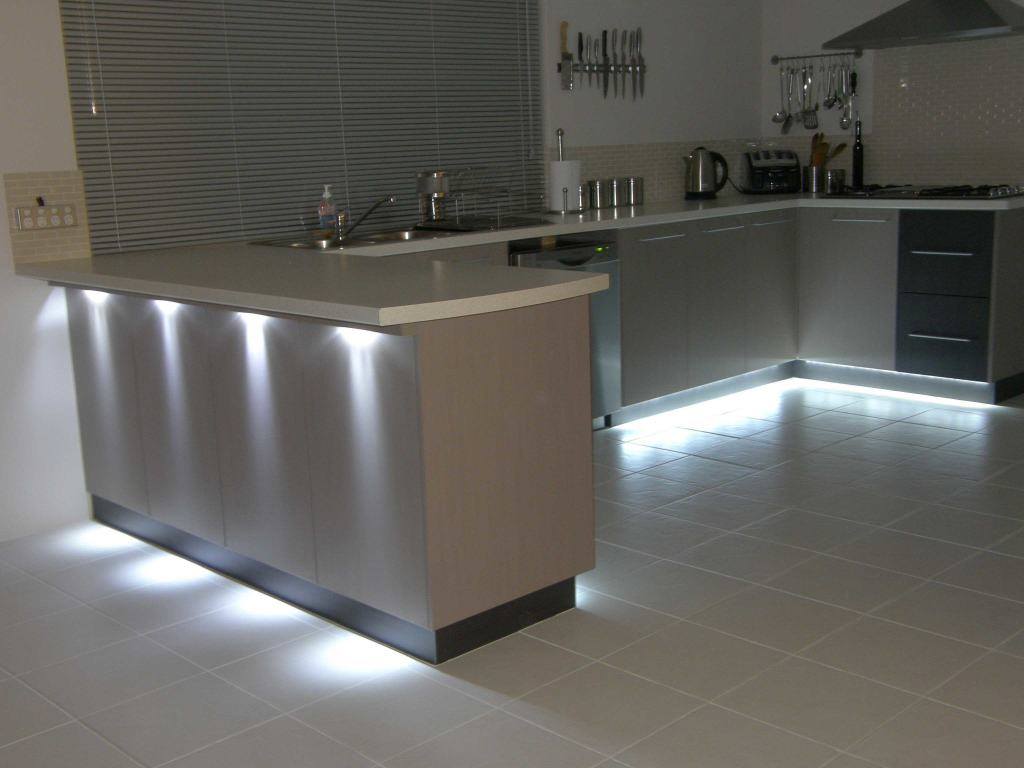 Light doesn't just have to come from the ceiling. Adding under-the-counter LED lighting will brighten your kitchen at night and will make the room feel taller. This small detail can make all the difference to enhancing your modern kitchen.
Induction and HD Backsplash

We already have this technology; it just isn't being integrated yet. Designers are thinking countertops that turn into stovetops with the push of a button. The stove can also be activated by voice as well. The backsplash will allow you to search the web and pull up recipes and nutritional advice. Talk about modern!
Yet to Come: Self-Cleaning Countertops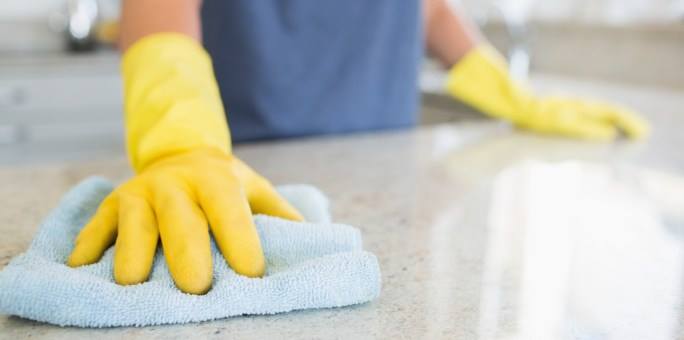 The latest modern countertop development is anti-microbial hard surfaces. Cupron and EOS Surfaces have teamed together to create a countertop that kills infection-causing viruses and bacteria on its own, forever.  The companies are waiting for final approval from the EPA to market their health-promoting claims. Read more.
Get more kitchen countertop ideas by following us on Pinterest!