Your industrial kitchen boasts versatile opportunities for creating an inviting social experience. Originally an imaginative re-creation of space for changing former industrial buildings into residential homes, industrial kitchen designs can work anywhere.
Not only is this style beautiful to behold, but also it conjures up a can-do attitude. The highly functional design of an industrial kitchen calls for an empowered cooking spirit.
As you prepare to work culinary and hosting wonders, keep your industrial-style kitchen from feeling cold and unwelcoming. If looking for an innovative way to customize your kitchen, consider FeelsWarm, heated countertop technology.
Warm-up with these additional tips to keep any kitchen cozy all year round.
Install Bright Lights Below Big Ceilings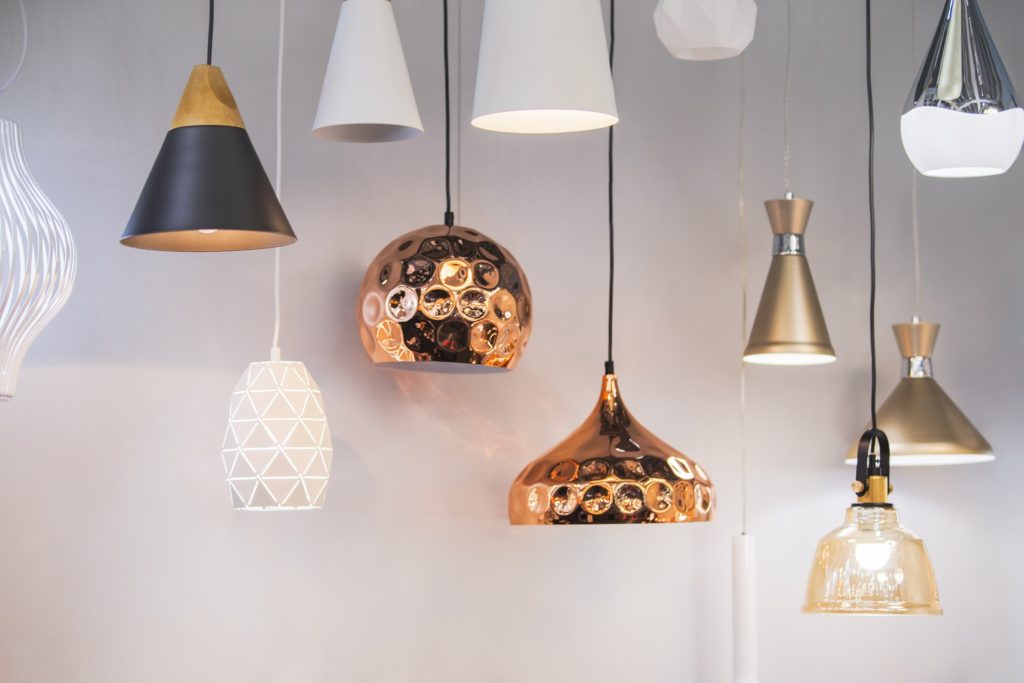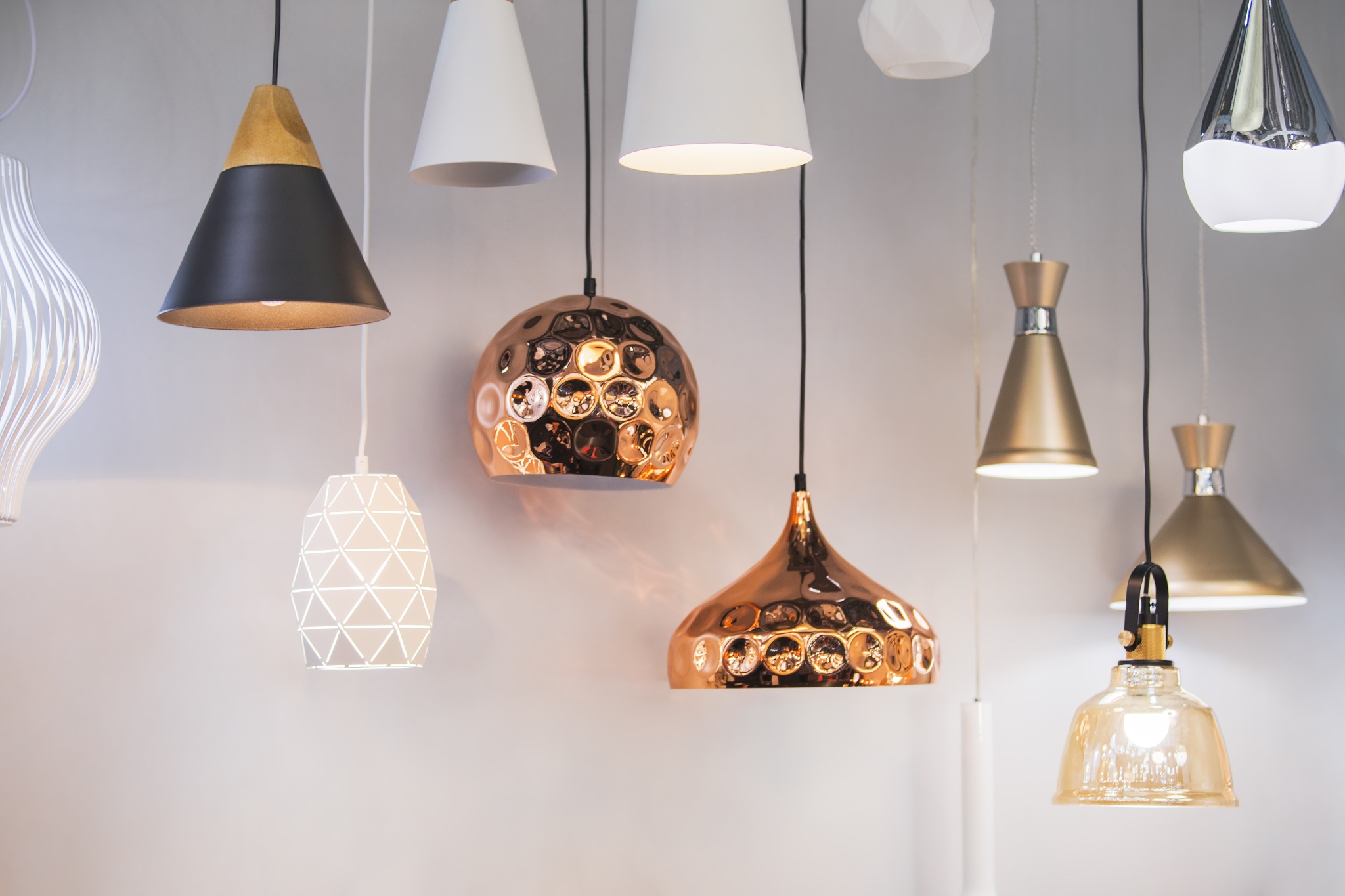 Light brings a feeling of comfort and happiness. Pendant lights are popular for both the high ceilings of loft-style industrial kitchens and typical kitchen ceilings. 
Let the light shine and warm the atmosphere from the top down! Low-hanging pendants, especially with wide shades, say industrial light like no other fixtures. You can buy them ready-made or even create them yourself from repurposed antiques.
Illuminate your industrial kitchen with hanging light fixtures and take advantage of as much natural light as possible. Sunshine especially warms the tone of a room.
Add fresh scents and sights with flowers too. Cut blooms deliver a touch of elegance in any room.
They'll especially bring a warm feeling of life to industrial kitchens. A few stems will be a soft accent to the edgy look that makes industrial design desirable.
Choose Open Shelves or Kitchen Cabinets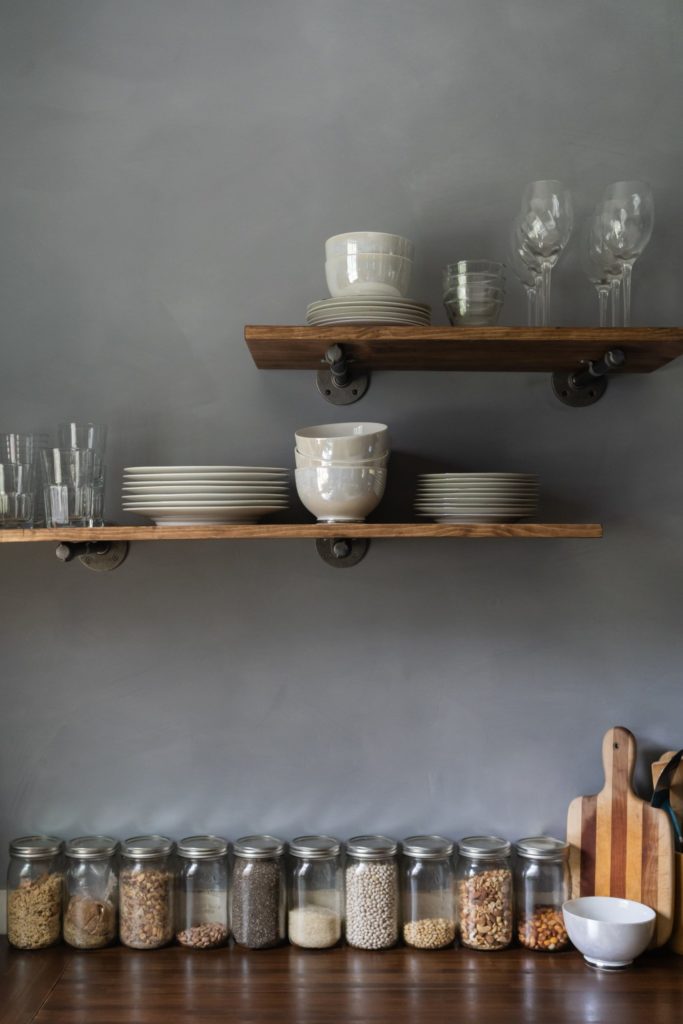 Either closing kitchen cabinets or open shelves work in an industrial kitchen. Choose your preference to suit your taste and augment the space.
And why not both? Take advantage of both cabinetry and open shelving to maximize the storage and utility of your kitchen.
Paint a high gloss white on kitchen cabinets to complement the sleek shine of stainless steel appliances. Or even go with stainless steel cabinets.
These look sharp in the industrial kitchen landscape. You may want to consider a commercial appliance to anchor the space.
People often choose the industrial kitchen for its open and airy feel, so open shelves make a natural selection. On a brick wall, they tastefully showcase the natural texture and color.
A kitchen should be functional above all else. Ease of approach makes open shelves the top utilitarian option for efficient access and chic storage.
Warm Up Industrial Kitchen Decor with Reclaimed Wood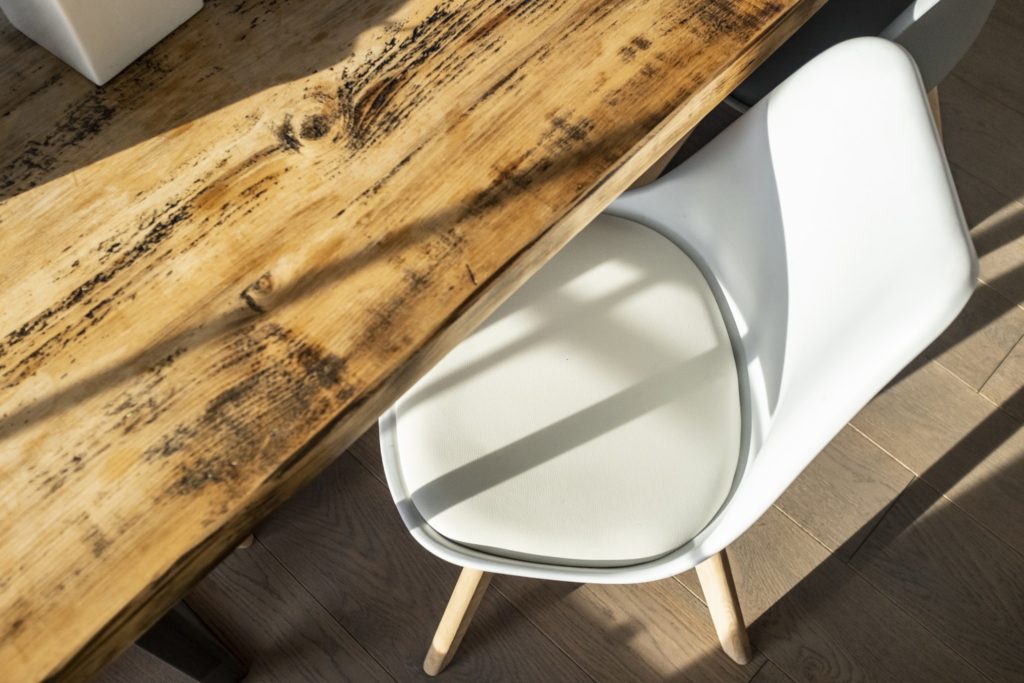 Few fashions can match industrial kitchen design for incorporating a nostalgic feel into a modem room. Visit antique stores to find some vintage furniture pieces as contrast and softener against concrete walls and floors.
Reclaimed wood makes siding for an island or even can be useful for shelving. It adds a rustic charm to your kitchen theme. The rich history and aged elegance of reclaimed wood bring a warm ambiance.
Check these ideas from interior designer Meghan Browne to balance your industrial kitchen's bold background with rounding elements. As she points out, organic materials will warm the room and prevent it from feeling austere.
Clean the Lines and Surfaces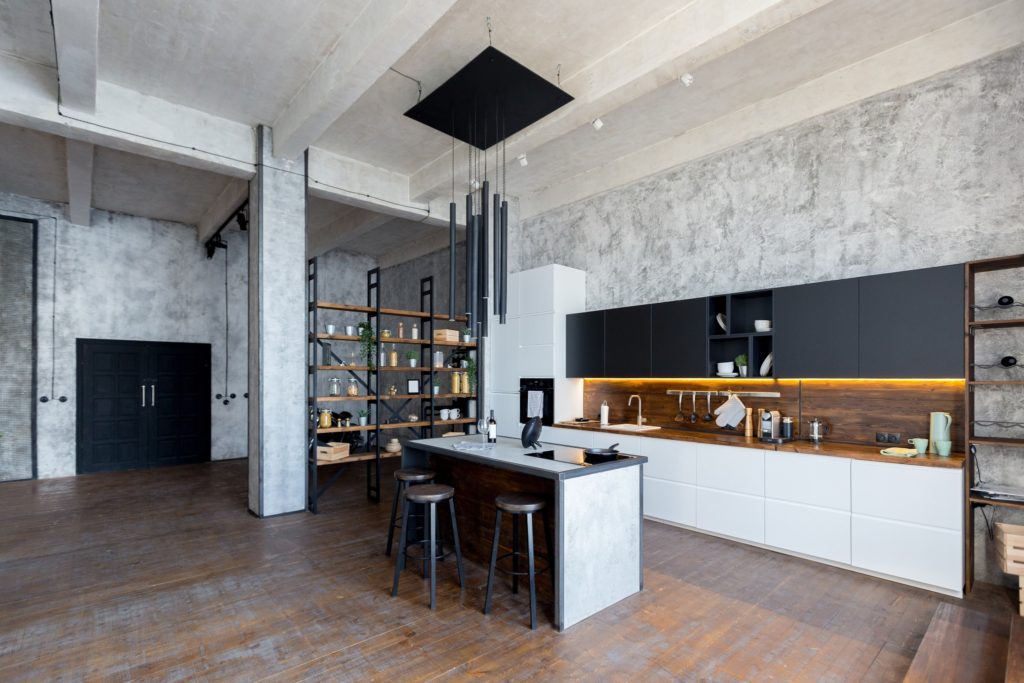 Free your kitchen from clutter to stay with the industrial style of practical function and unimpeded efficiency. This mode prizes clean lines.
It offers function and harmony, as well as a calming space for you and your company.
An industrial-style kitchen makes you feel that anything is possible in your cooking. The clean and clear area instills confidence to stretch culinary aspirations and attempts.
First, design the room to be workable and beautiful, and then craft nutritious and artistic meals with loved ones. Cleaning the lines and surfaces of your industrial kitchen will make the shared hours warm and entertaining.
Add Color to an Industrial Kitchen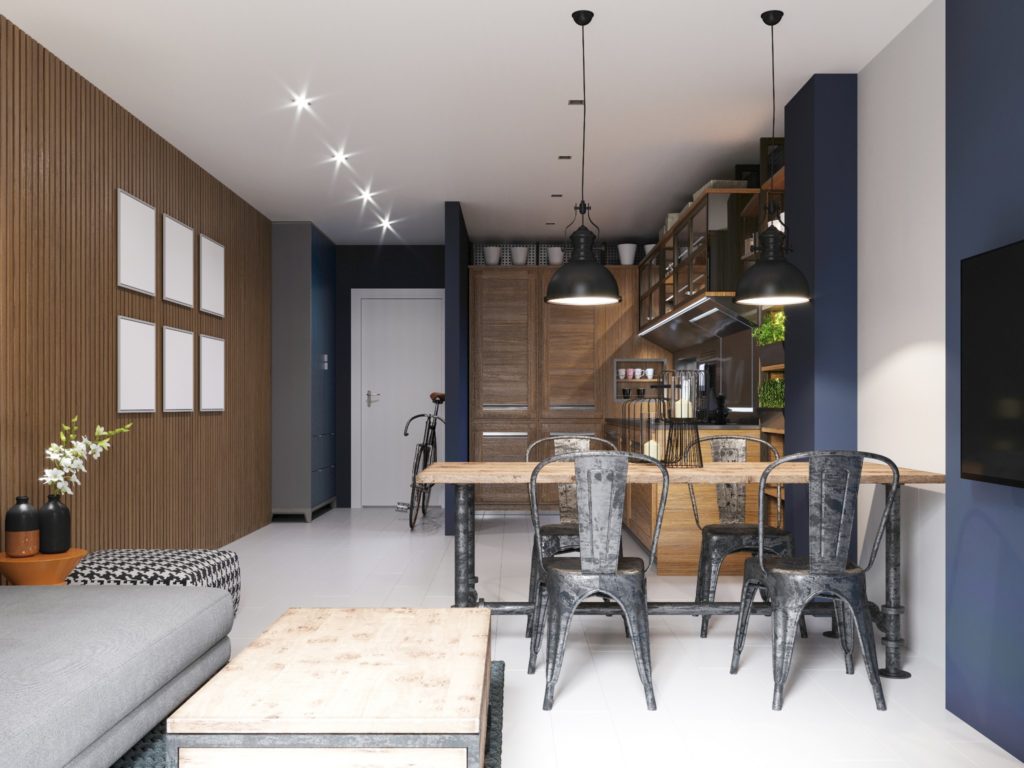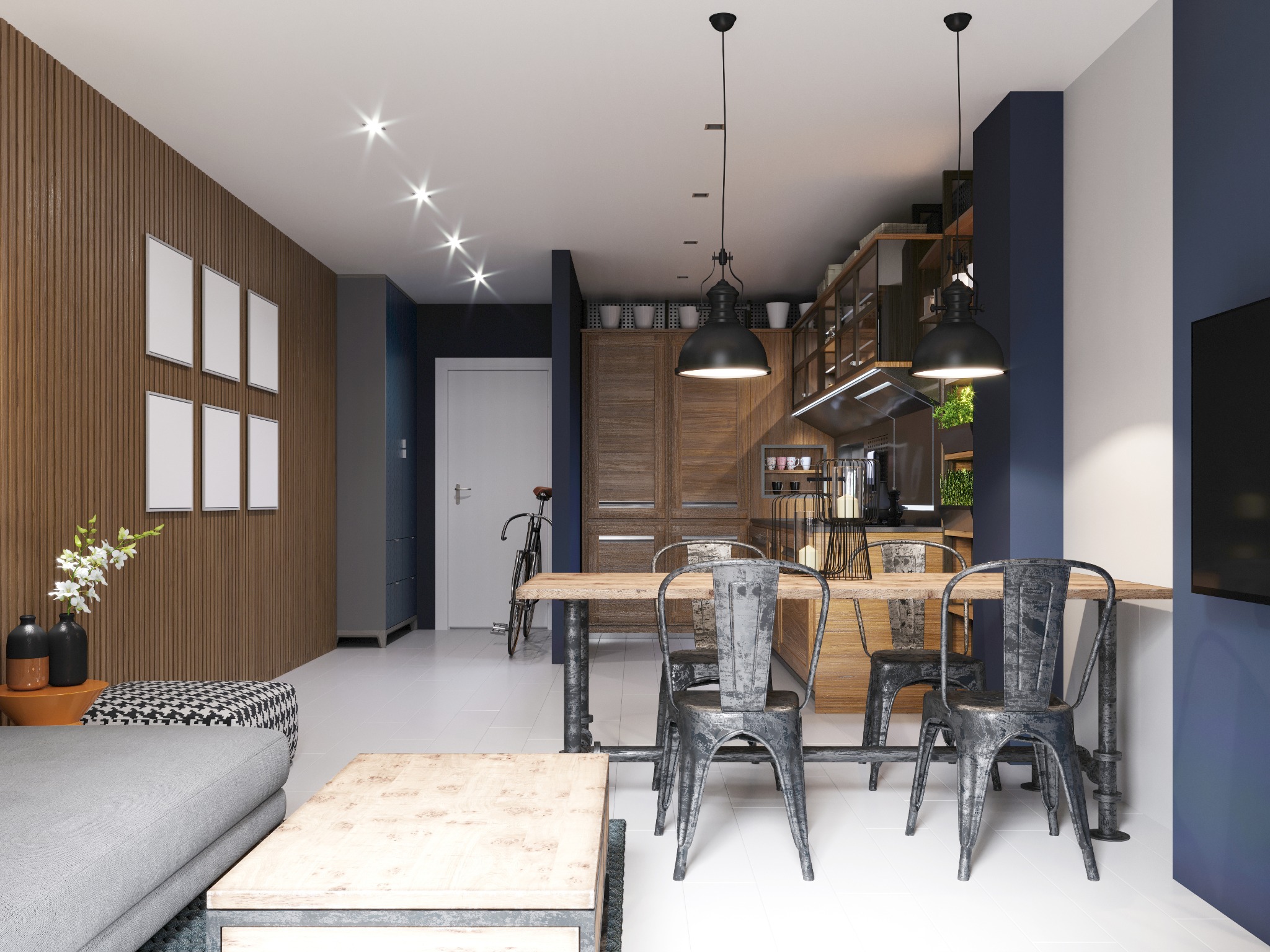 Industrial kitchens are functional and practical spaces that lend themselves to the simplicity of white paint. Fit it on a wall here or there while leaving raw elements to maintain the overall neutral palette.
Brick or concrete walls make their statements in their original architectural condition. Keep them exposed to maximize the attractive aesthetics of your industrial kitchen.
Bring the feel of domestic comfort to the industrial landscape with pops of your favorite colors. These splashes of brightness will warm the space. The elegant backdrop of metals and concrete can highlight focal points of color that will lighten the look.
Add a rug to bring warm comfort to concrete floors. For a further contrast to the cold underfoot, install heated stone countertops.
Check out this newer renovation that brings a touch of luxury and actual warmth to your industrial kitchen.
Gather Around a FeelsWarm Kitchen Island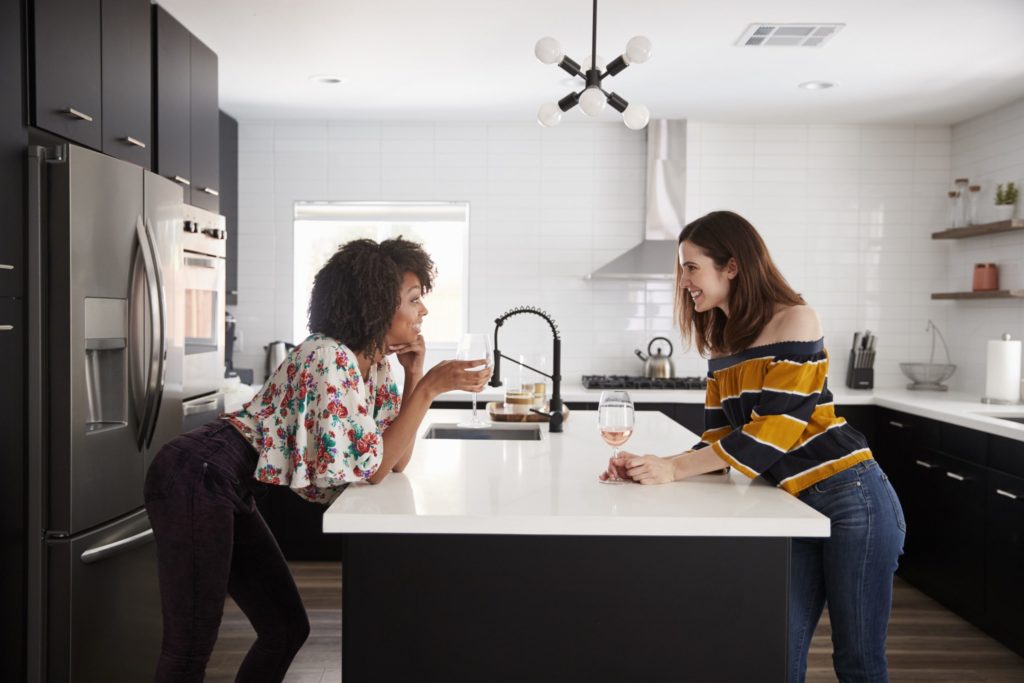 Community naturally creates a warm environment. Include a kitchen island in your space as a nice gathering spot for friends and family. Place bar stools around it and enjoy shared conversation and laughter.
You can easily add FeelsWarm heating mats to the marble, granite, concrete, or quartz countertops in your industrial kitchen. Any stone surface will accommodate these thin heating mats and warm up your space!
The warming addition is easy to install yourself and makes use of a standard outlet. You can customize the stick-on heating mats to fit the shape of any stone countertops in your industrial kitchen.
Go from chill to thrill by having a warm countertop. Guests may expect to have cold hands when touching a handsome granite countertop. Instead, they'll be pleasantly surprised by a surface warmed by out-of-sight heating mats under the countertop.
FeelsWarm countertop heaters are a newer kitchen idea that increases comfort and enjoyment. Many people like leaving them 24/7 as they use little energy and bring lovely warmth to their kitchen.
Heated countertops keep the cold away and warm up the industrial kitchen's food and friendliness. Plated food stays warm as the company converses contentedly.
Get ready to enthrall your guests and family. Everyone will linger longer at the warmed counter. You and your guests will enjoy cooking and chatting as you gather in your welcoming industrial kitchen.