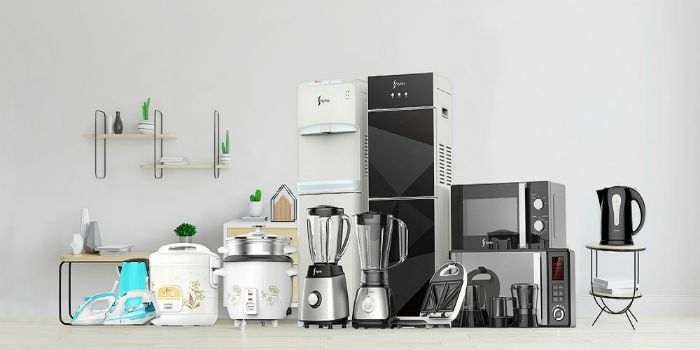 2020 was the year of new trends and a new you. Time to treat yourself! Below are 10 modern kitchen items that will make your life easier, more luxurious and something to truly brag about.  
Heated Cutting Board
Cut and serve your food warm on a heated cutting board! Perfect for pizza, appetizers, grilled meat, warm bread & more. Enjoy your pizza warm from the first bite to the last with a Heatzza board.
Philips Digital Airfryer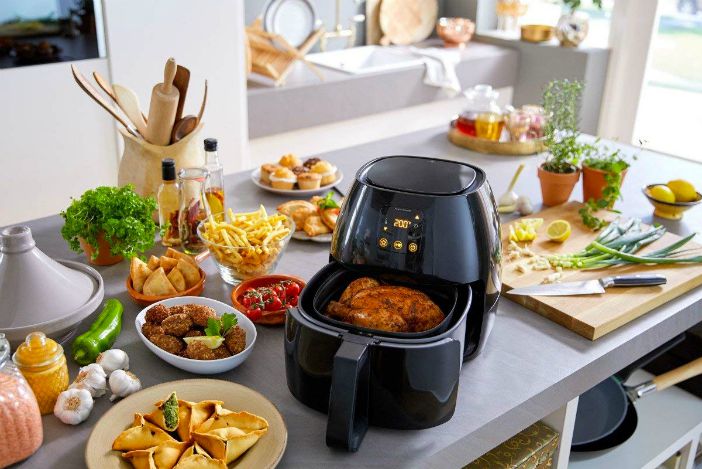 Fried food is delicious but extremely unhealthy. Luckily, advances in modern kitchen technology have produced a healthier alternative. The Philips XL Airfryer uses Rapid Air technology to circulate hot air around a metal mesh cooking basket. As a result, far less oil is required!
The BKON Brewer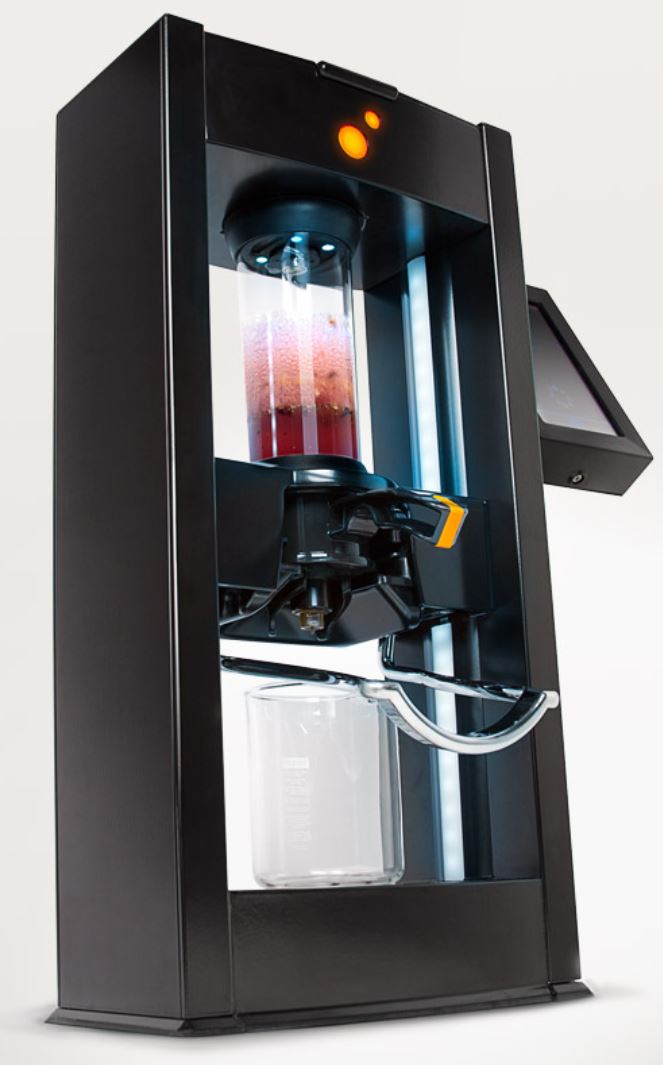 Welcome to the future of craft. The BKON Craft Brewer gives artisans an innovative platform to craft a new level of coffees, loose-leaf teas, cocktails and more, with a level of flavor, purity, precision and speed the world has yet to experience.
UV Rechargeable Sanitizing Wand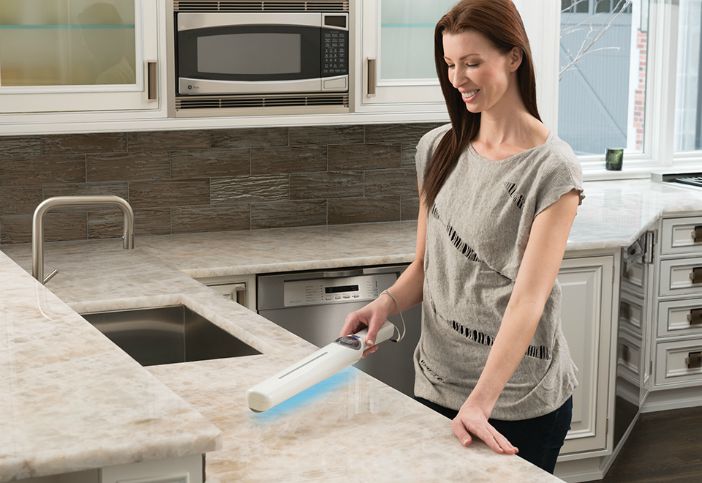 Bring your healthy home to a whole new level of clean with the Verilux UV Rechargeable Sanitizing Wand. This handy cordless device uses Ultraviolet-C light to kill up to 99.9% of germs, viruses, MRSA, H1N1 and other micro-organisms on solid, non-porous surfaces.
Anova Sous Vide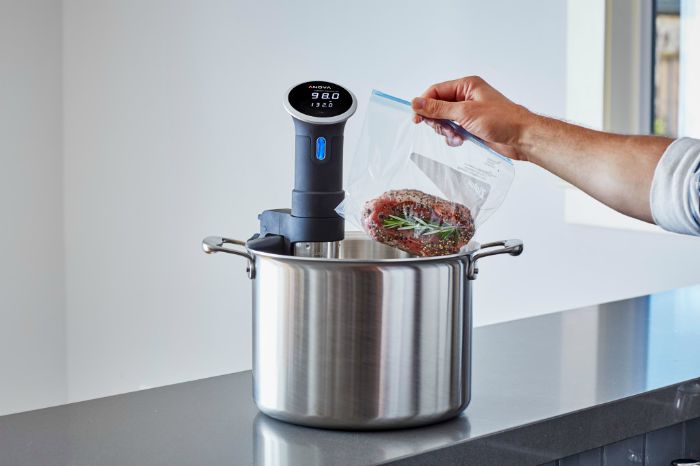 Cooking food in a plastic pouch and placing it in hot water or steamer has seen its popularity explode in the past couple of years. And no sous vide machine has been as widely praised as Anova's. The result is a perfect steak, lobster or pretty much any other dish every time.
Samsung FamilyHub Smart Fridge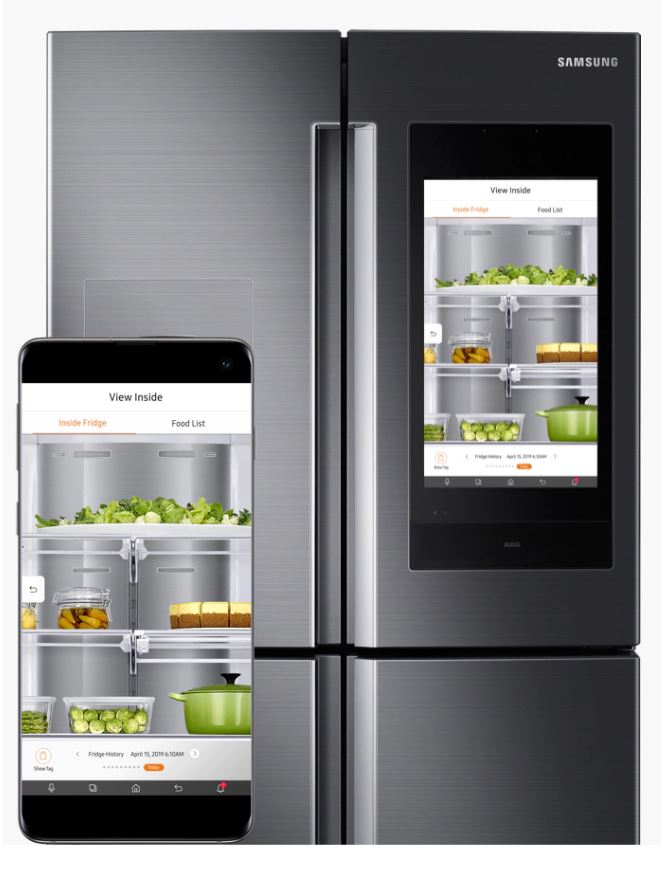 With the Family Hub™, you can shop for food, organize your family's schedules, entertain, and even see who's at the door—all right from your fridge. Guests will certainly be jealous of your extra boujee fridge. 
Perfect Drink PRO Smart Scale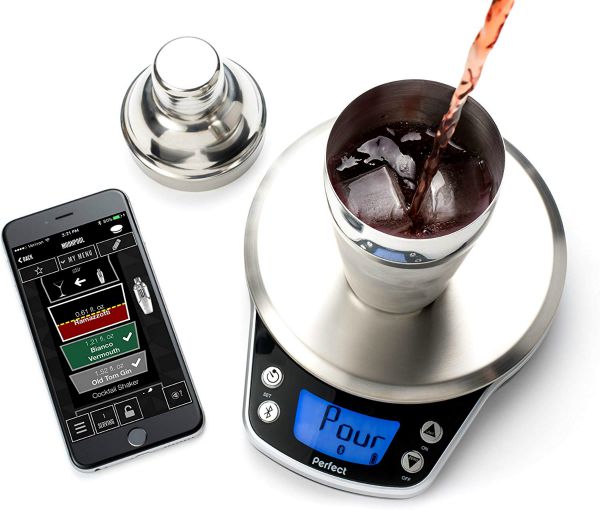 Mix perfect cocktails at home with this smart scale and recipe app. Choose one of 400+ recipes included in the app (or add your own favorites), place a glass or shaker on the scale and pour each ingredient while the virtual glass fills up on the app in real time!
Countertop Warming Mat

No more leaning on cold countertops! FeelsWarm®'s ultra-thin mats warm your stone countertop just enough to take away that cold feel, leaving you with a more comfortable seating area. Plus, you can enjoy the added benefit of warmer plates!  
Wine Decanter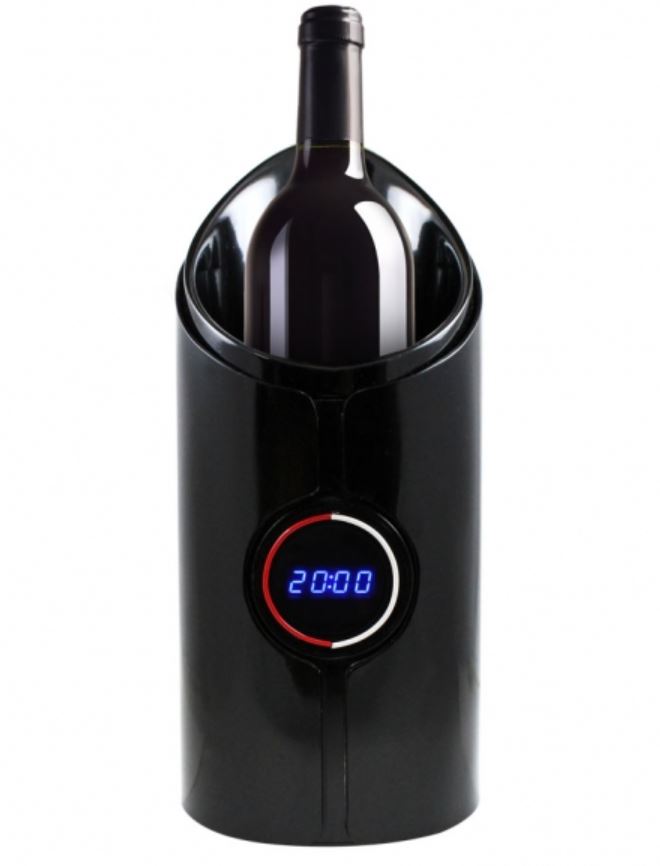 The Sonic Decanter® uses safe but effective ultrasonic energy to make every wine better. Yes, even the $5 bottles. Discover the difference with this cutting edge technology.
Undercounter Refrigerators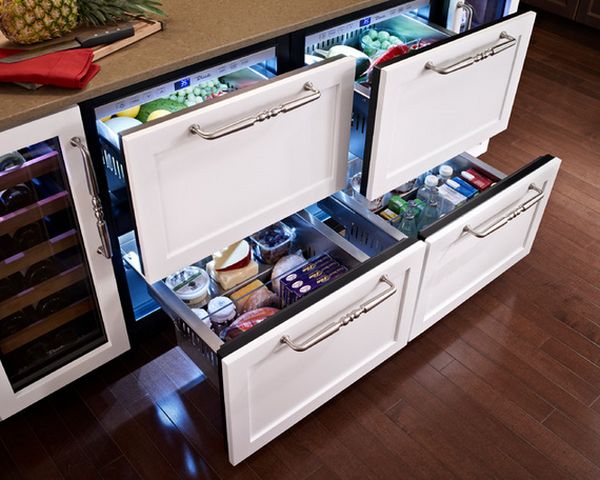 The new must-have in modern kitchens! Undercounter refrigerator drawers are an ideal addition as they not only provide extra storage but also enhance the functionality of your kitchen, keeping everything you need close at hand when you're cooking.
Which one of these is your favorite? Check out the top kitchen trends to watch for in 2020!