What will your guest find when they open the door to the eye-catching space you've prepared for them? We've got five guest bathroom ideas to share for adding a feeling of luxury for your company.
Have a stylish and incredible bathroom that your guests will love. Contact us at FeelsWarm to learn how heated countertops will especially enhance your visitors' comfort.
Inspiration for Your Guest Bathroom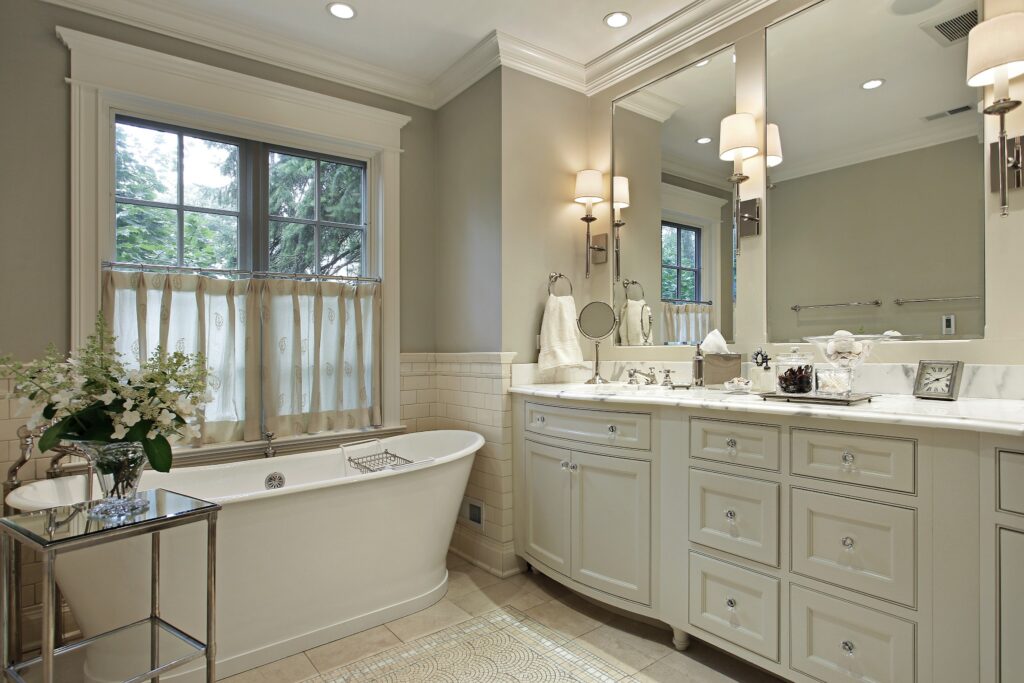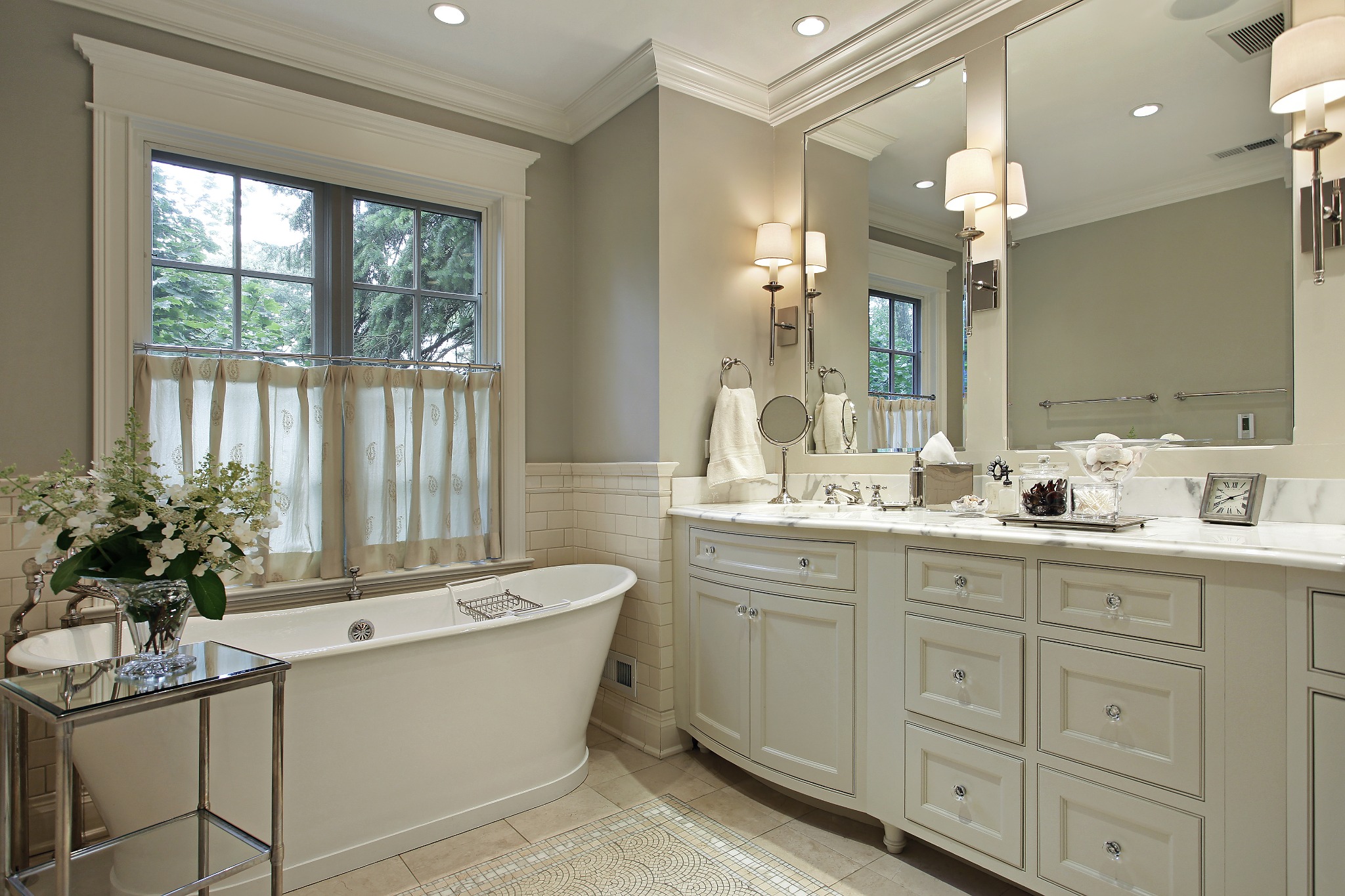 "The road to a friend's house is never long." (Danish proverb) Even so, journeys can wear out even hearty travelers.
Imagine your guest finally arriving at your home and taking a moment to revive themselves in your guest bath. Get inspired to prepare a sight for weary eyes!
Before your company comes, take a moment to appraise your guest bath with the eye of an interior designer. Whether it's a small bathroom or spacious, employ these touches to enrich the atmosphere for your visitors.
1. Bright and Clean Is Inviting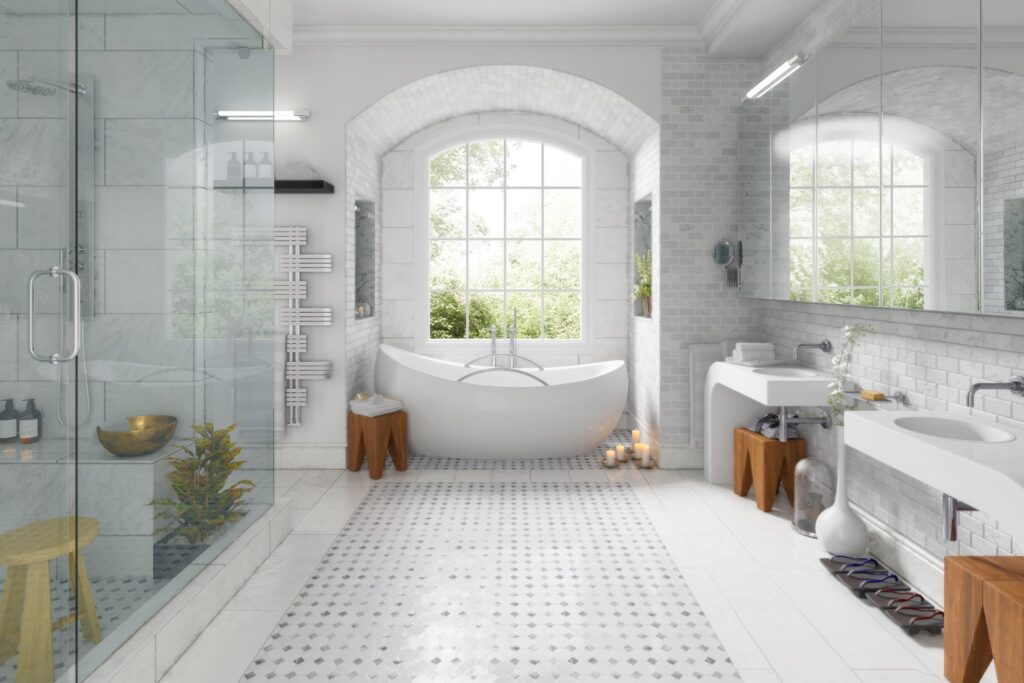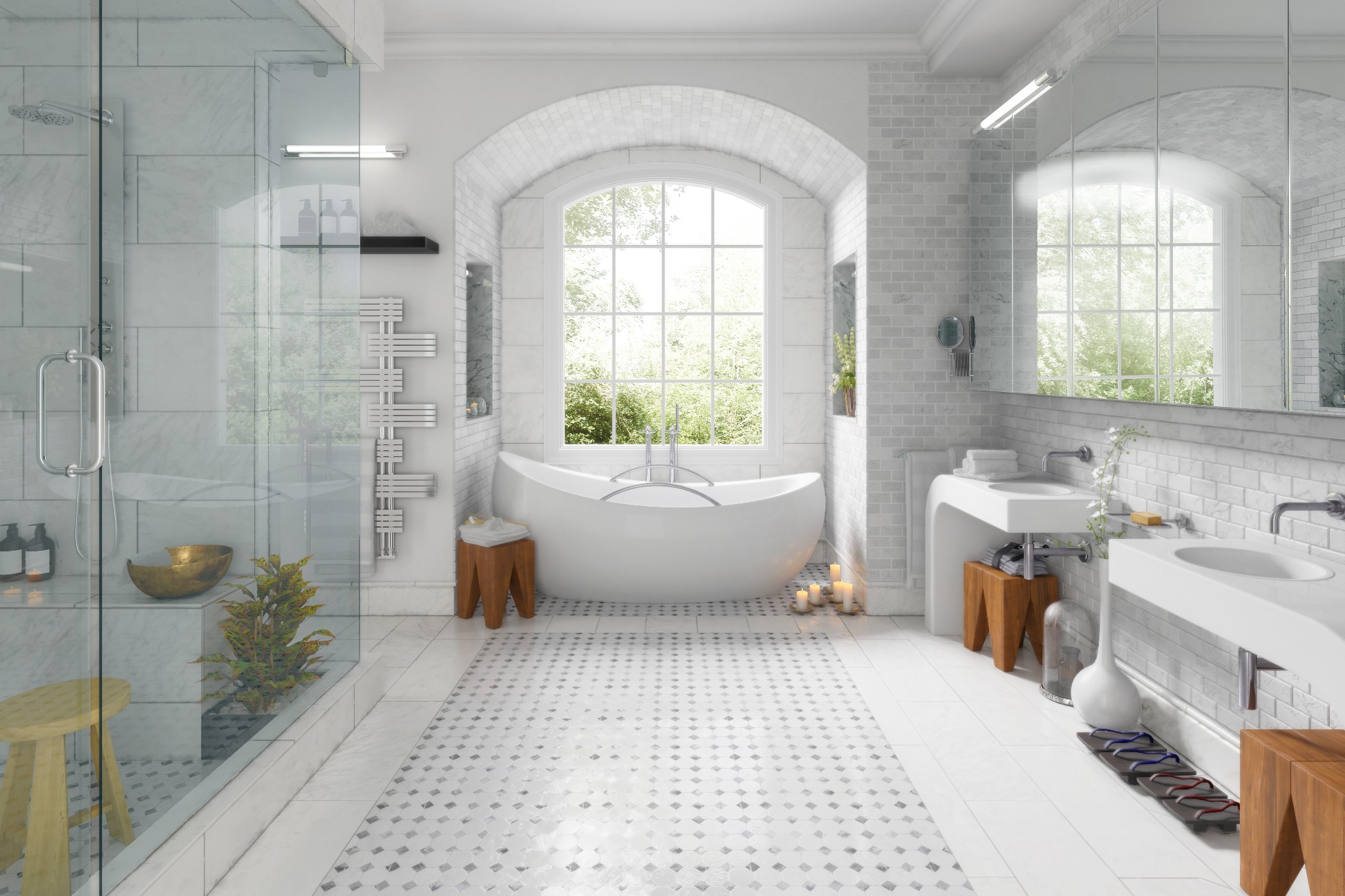 Even on shorter notice, you can implement basic guest bathroom ideas to make a pleasing difference.
To start:
Remove your personal effects to make room for your guests' things.

Prepare the drawers and shelves with your company in mind.

If possible, provide spots for them to store toiletry kits.
Clearing an area causes even a small space to look larger. True as that is, sometimes placing a small chair in a small room gives it a bigger feel.
If there's a window, open the blinds to bring in natural daylight. Be sure the bulbs are all bright and the toilet paper roll is stocked. Set out a trendy tissue box.
Clean with a white-glove mindset. People enjoy the hotel-ready feel of a sparkling bathroom. If you don't usually hire a service to clean your bathrooms, it may be a worthwhile treat for you and your guest.
2. Guest Bathroom Ideas to Spruce Up the Decor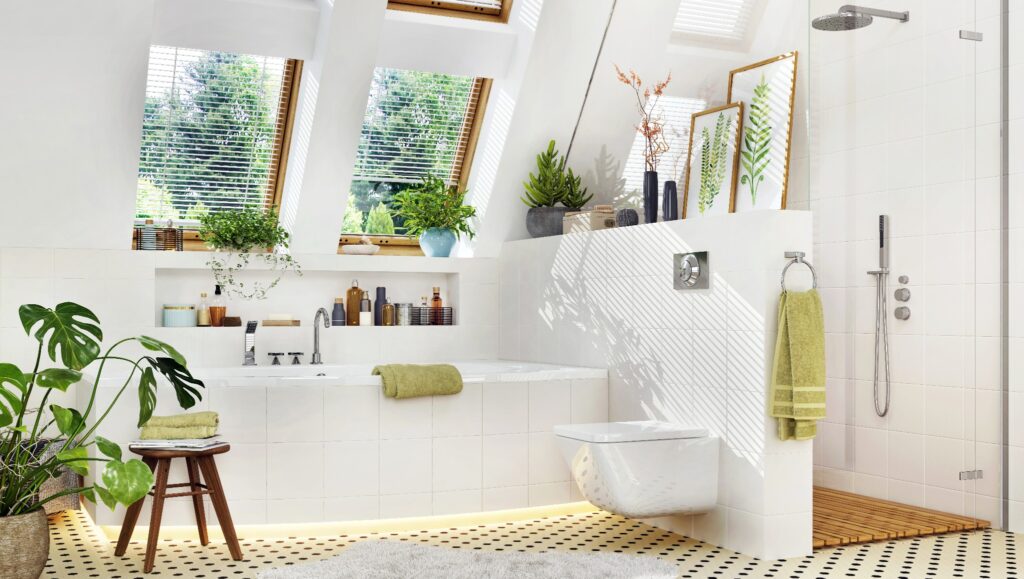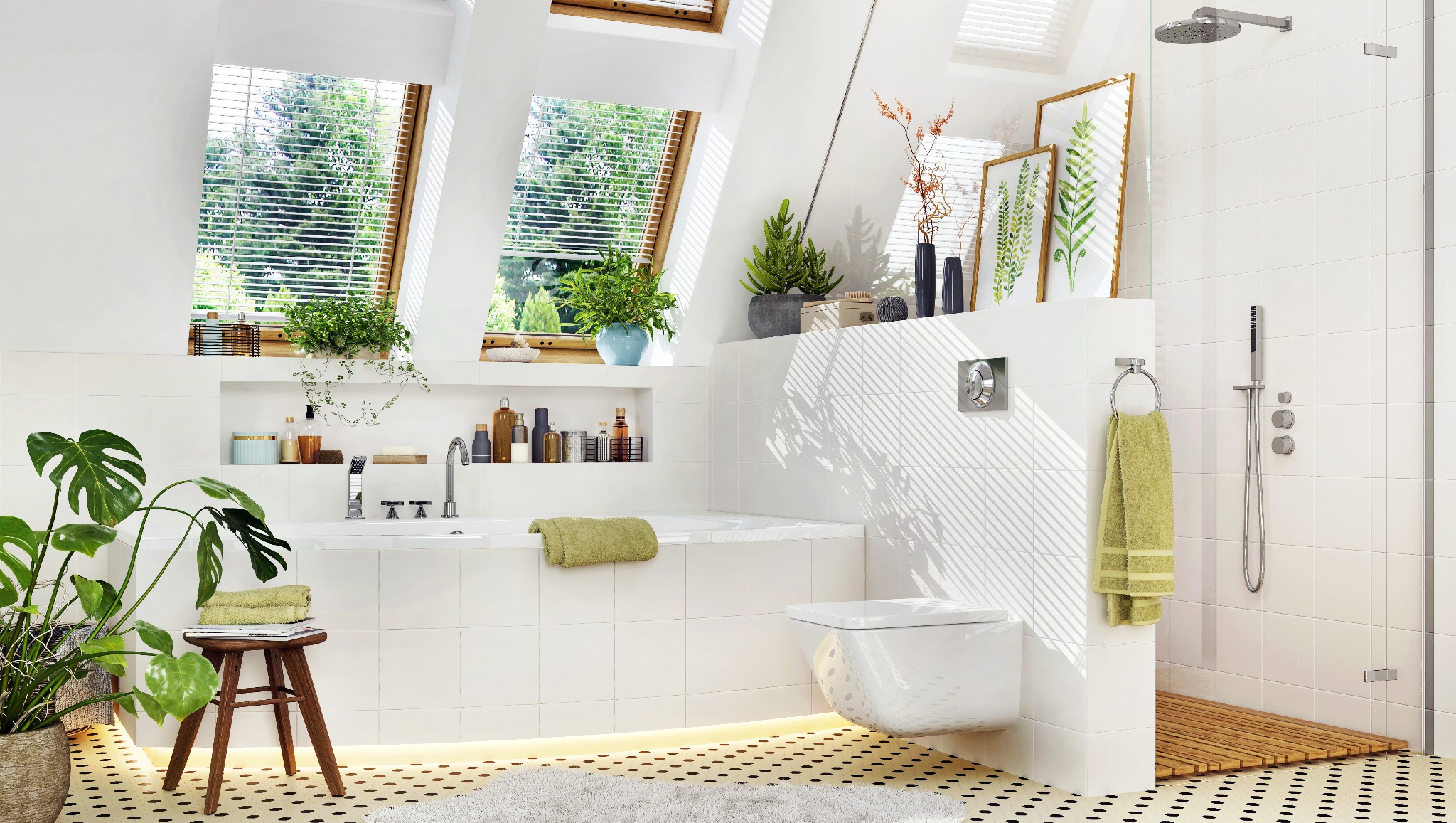 When guests have private time, what will they notice on the bathroom wall? Tailor it to your personality with a touch of comedy or culture as suits you. Swapping in new artwork is a quick change to make wall decor engaging and welcoming.
For a more significant switch, think about adopting the style of black and white decor. This timeless look is classy and can be augmented and changed with accent colors.
If the shower curtain and floor coverings show wear or staining, now is the time to refresh them. Plush rugs feel opulent, and your guests will appreciate new microfiber or foam mats.
Hang a new chic mirror for a stylish statement, or replace the cabinet knobs and handles for fetching detail flair. If you're handy with plumbing, update to an upscale faucet fixture to dress up the home decor of your guest bath.
3. Arrange Soft and Fresh Personal Touches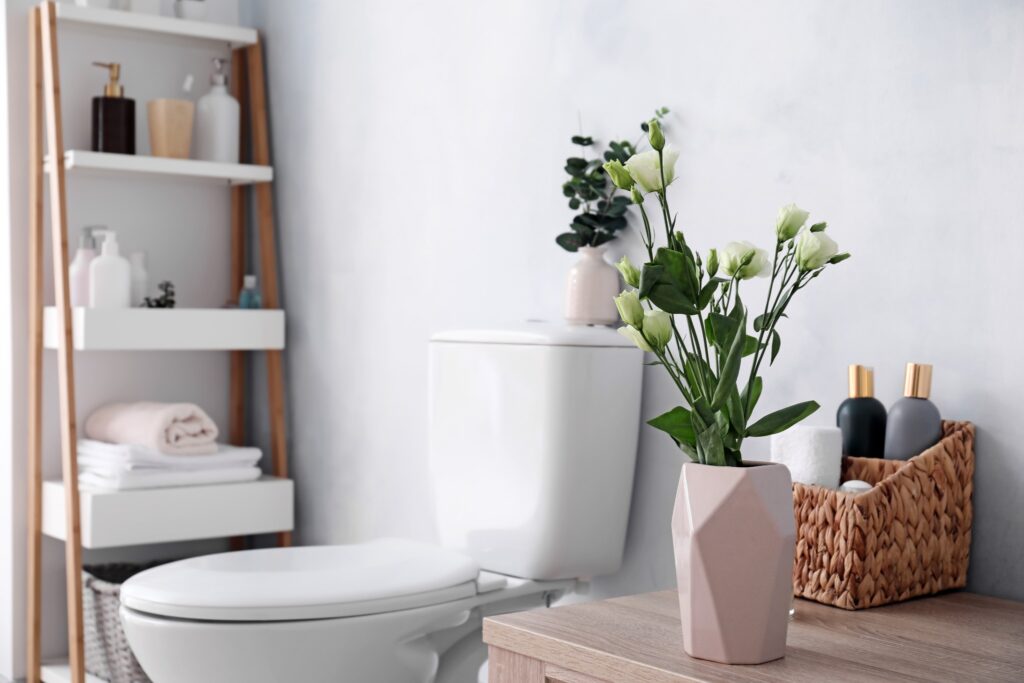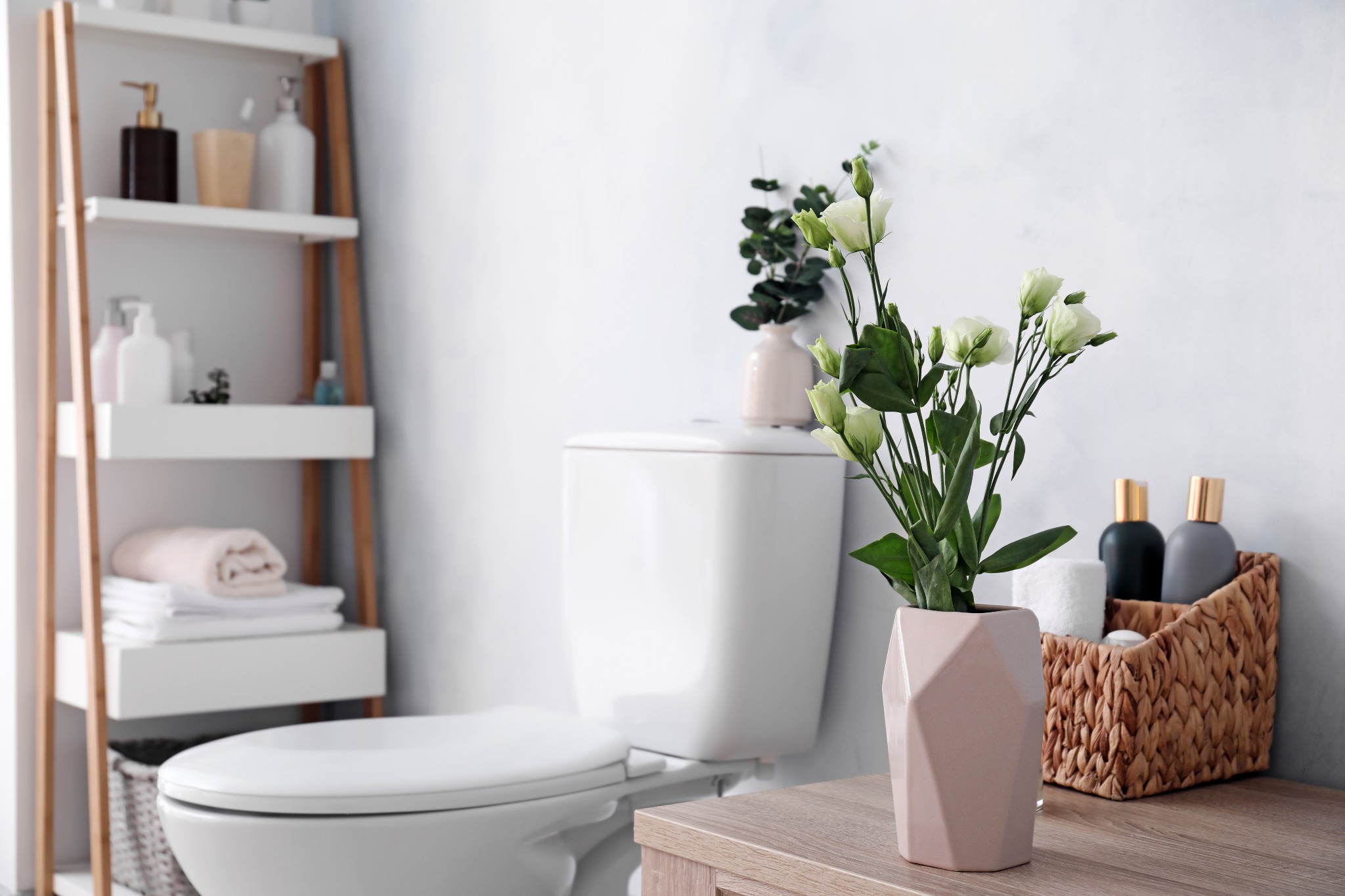 Use a basket or tray to offer a simple but elegant display with such amenities as a new toothbrush and luxury lotion.
A special occasion like company calling merits your finest quality towels. Wash them beforehand in hypoallergenic laundry detergent as a measure to assure a comfortable stay. Stack them on the counter or in an accessible rack.
Fresh cut flowers brighten a bathroom and express thoughtful hospitality. How cheerful to step into a bathroom with a few carnation stems or a single rose in a small vase! Adding the flourish of these lower allergen blooms will create a lovely greeting.
Write a pleasant message to help your visitors feel welcome. On pretty stationery, leave a note like, "We're so glad you're here. Let us know any way we can make your stay better!
4. Goodbye, Cold Granite. Hello, FeelsWarm.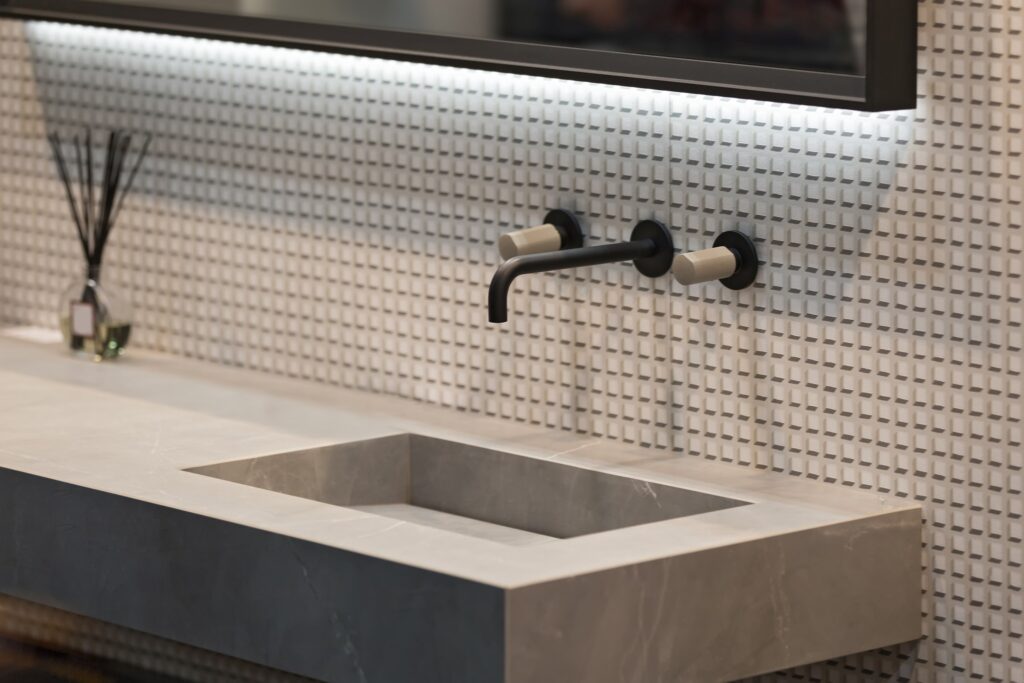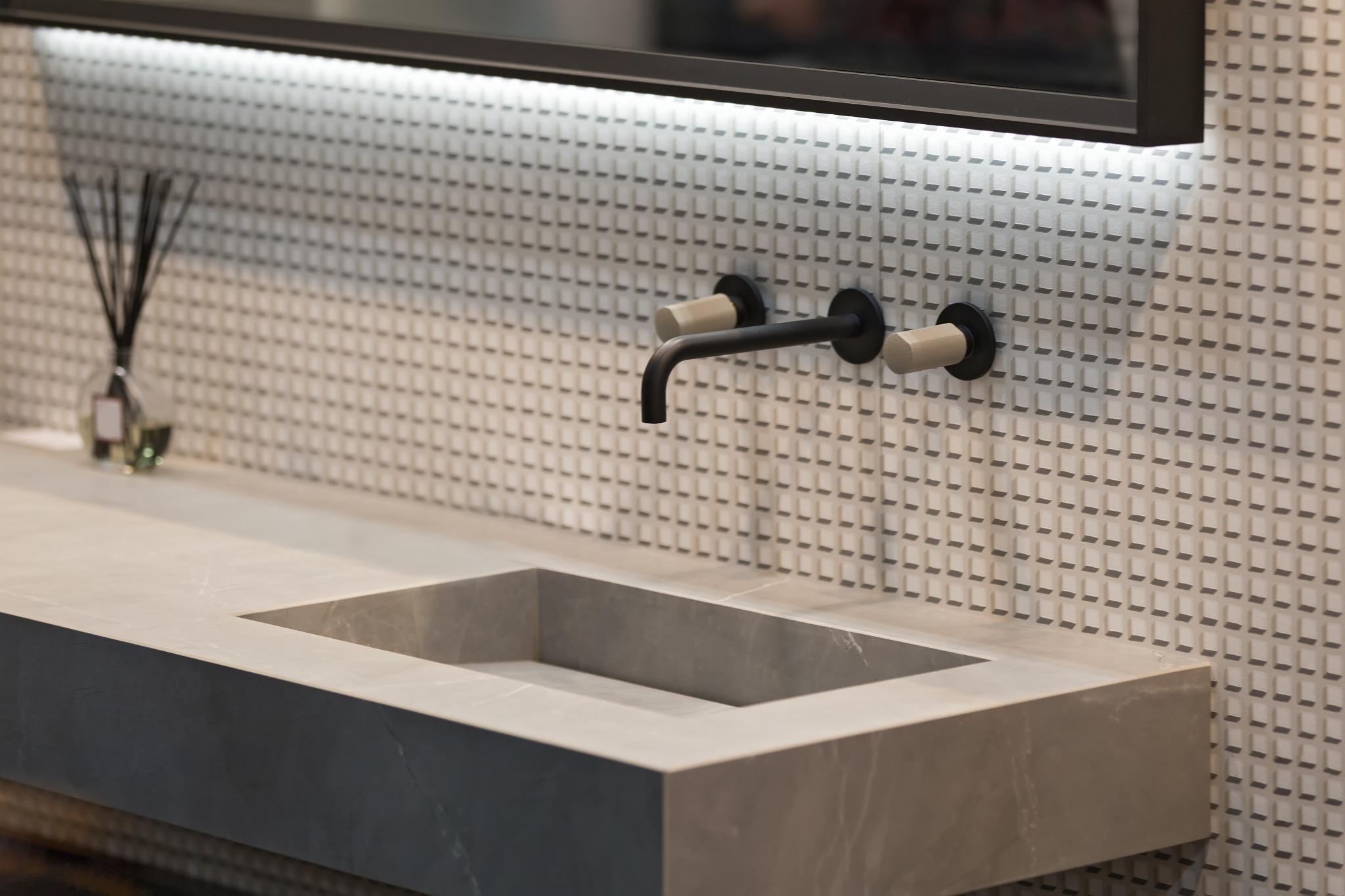 Whether your bathroom vanity has marble countertops or granite, FeelsWarm heated countertops work with all stone surfaces, including quartz.
This newer patent-pending technology adds heat to countertops using ultra-thin heating mats you easily install yourself. Customized to the exact fit of your counter, FeelsWarm plugs into a standard outlet inside your cabinetry.
A couple of hours before your company arrives, turn on this contemporary luxe comfort. The slow heating intentionally protects your stone countertop from the risk of cracking.
Picture when your friend walks into your guest bath and rests her hands on the stone countertop. They'll feel it's warm to the touch. They'll be amazed and soothed. What a wow of a welcome!
There's nothing quite as agreeable as a warm towel after a shower. With FeelsWarm countertops awaiting them, they can enjoy this too. By resting their towel on the heated counter during a bath, it'll be snug and comfy.
5. Provide Warmth From Hands to Toes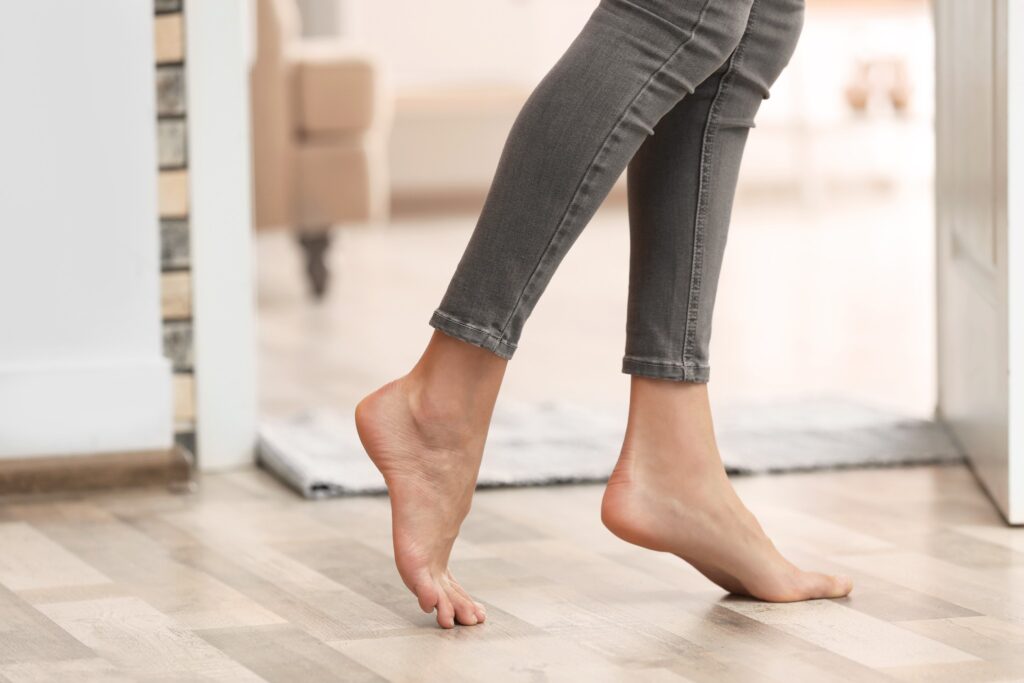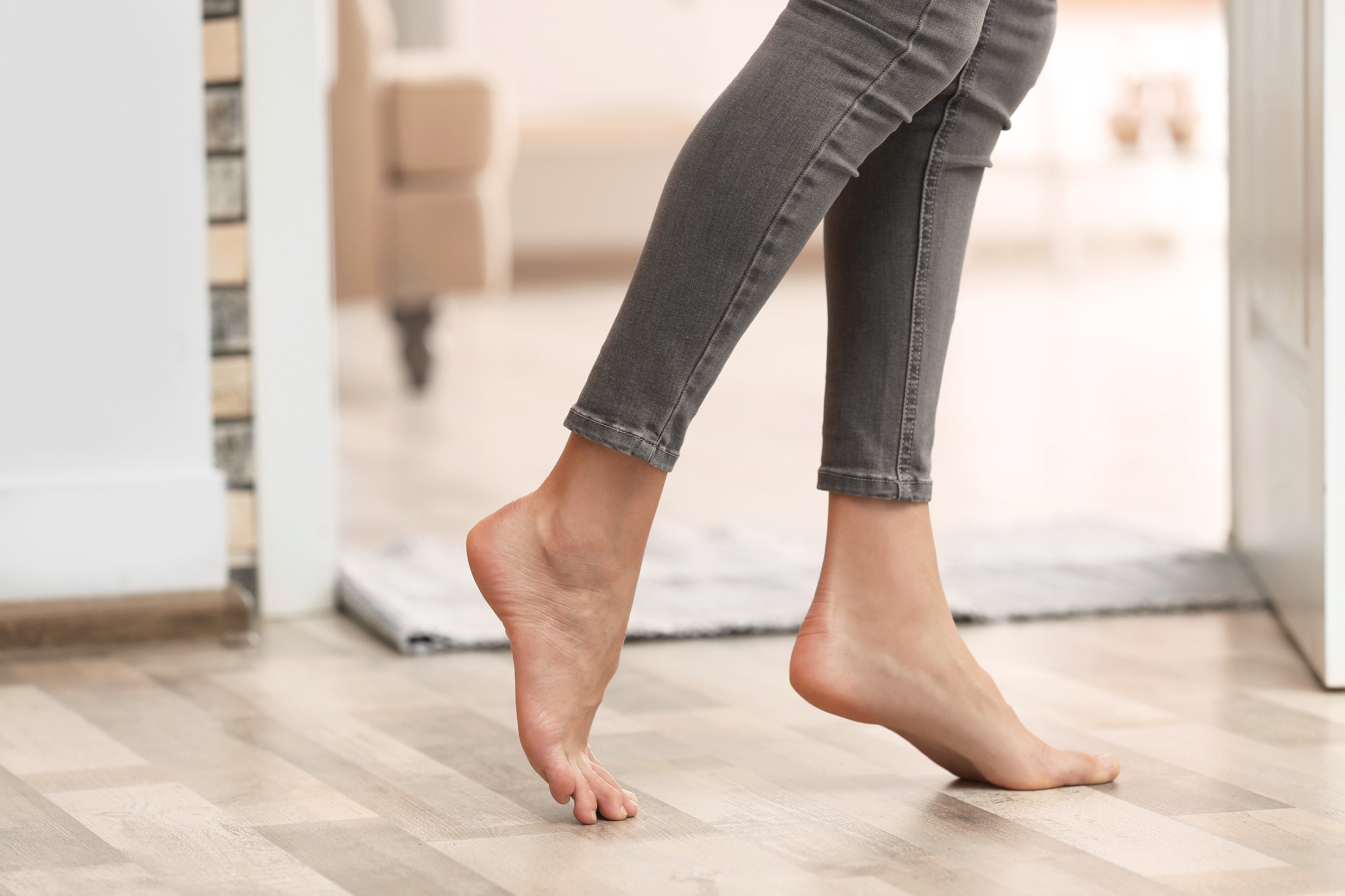 As you ponder modern guest bathroom ideas, consider increasing the satisfaction of your company from fingers to toasty toes too. Before the wonder of warm countertops, people realized how cold tile bathrooms were for their feet.
This led to the innovation of heated tile floors. To achieve warmth underfoot, contractors place heated bathroom rolls or mats beneath new tile floors during installation.
You can choose them for your next renovation, but they cannot be an augmentation later. Stone countertops have the advantage that heating can be added during or after initial vanity installation.
Whether you opt for warmed floors, you can more easily enjoy warmed counters. Also, this is an improvement you can readily do yourself.
Home Decor to Warm Hands and Hearts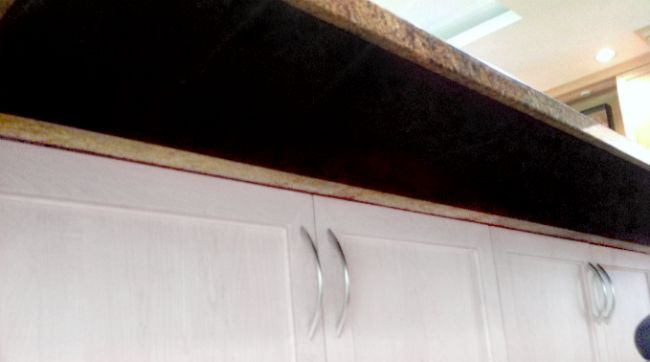 What a delight it is to pamper your company! Your visitors will be charmed to find their hands feel warm when leaning on the counter. This act of consideration for their well-being will warm their hearts too.
Learn how to peel and stick the thin-mat heaters to adhere under your bathroom vanity. Our easy-to-install warming mat will remove the chill from your stone countertop.
Contact us at FeelsWarm to order your countertop heater before your guests arrive. It will be a pleasure to know how cozy and gratified your company will be. Few state-of-the-art guest bathroom ideas will wow your visitors this much!