Buyers entering a showroom, especially those who are renovating or building, are looking for a shopping experience that is as easy and stress-free as possible. With that in mind, it is no surprise that the most profitable showrooms aim for three main factors: be innovative, be interactive and be customer-centered.
One way to hit these three key targets is to display a differentiating product: heated countertops. Fabricators everywhere are choosing to include warmth as a luxury add-on, especially for buyers who love the look of granite but dislike how cold it feels to lean on.
Adding a small, heated demo in your showroom is a simple way to engage customers. Many companies choose to heat a small slab of unused stone or some even choose to warm a reception desk, table or countertop. No matter how the concept is displayed, people love being able to feel the difference between a heated countertop compared to one that is "cold" (room temperature).
The below video shows just how easy it is to get a heated countertop demo in your showroom. Once you have something warm on display, you can begin to offer this unique amenity alongside each countertop project, taking advantage of the dealer discount and a leg up on the competition.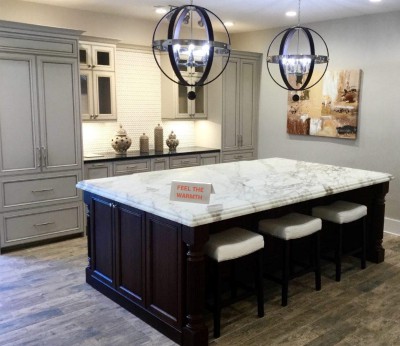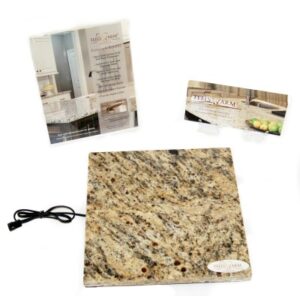 Interested in learning more? Click here to see how a heater is added to a new countertop installation.