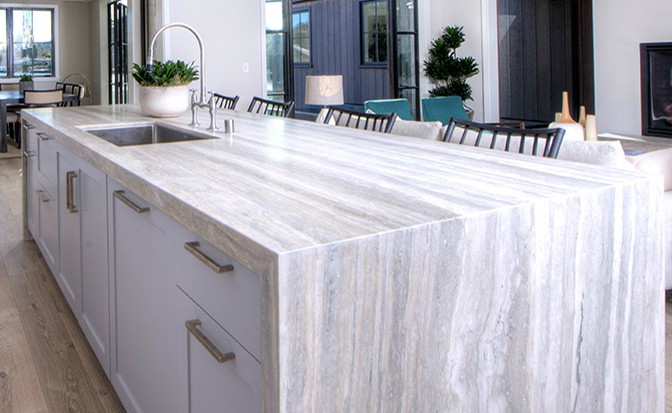 Selling countertop upgrades is one of the best ways to increase revenue in the fabrication industry. There are hundreds of custom options and add-ons to include in the project, many of which can significantly benefit you, the fabricator.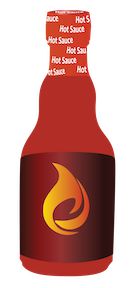 Hot Sauce is a countertop selling software that provides your employees and customers with all available add-ons and upgrades for their countertop project, specifically ones that are not often thought of when designing.
"Upgrades are the highly profitable parts of most fabricators' businesses," says Kevin Yeh, Vice President of Sales for Hot Sauce. "Sure, the car dealership makes money on the car, but where they really make a lot of money is on the heated steering wheel, leather interior, sunroof, upgraded audio package and the weather protective floor liners."
Hot Sauce software is accessible to all customer-facing employees, both in the shop and at the installation location.
Web-Based: People who are inside the company who are traditionally seen as salespeople can access all the upgrades in one digital location.
Mobile-App Based: Those who are not typically seen as salespeople, such as the field measurers and installers, are also able to participate in the sales process by having the software available on their tablet or laptop.
"We never want our customers to experience that buyer's remorse feeling, where they wish they would have known about something before it's too late," says Yeh. "Making sure the customer is aware of every customizable option is very valuable and beneficial for everyone involved."
Design-Focused Upgrades in the Showroom:
Features that you can feel and see in person are the most effective add-on upgrades when selling directly to the customer in the showroom. Some of the most common upgrades include the chip minimizer, heated counters, enhanced seam, waterfall edge, mitered edges or any design trend that is most popular for the season.
Function-Focused Upgrades Onsite:
For the installers and field measurers who are actually onsite at the customer's home or business and are able to see the environment in which the countertops will be installed, it is easiest to sell the more logistical upgrades such as cabinet leveling, steel supports and expedited delivery.  They are also more likely to offer add-on recommendations onsite such as backlighting, custom stone dog bowls, backsplashes and wireless charging station embedded in the countertop.
Field measurers generate more than half of Hot Sauce sales, even though they are not typically considered sales people within the company. Hot Sauce gives these employees the opportunity to make money for the company and for themselves, all while providing the customer with a smooth selling process.
"When I think of Hot Sauce, I think of that extra spice on top; the thing you didn't think of before that makes your dream kitchen even better," says Mackenzie Stotz, Hot Sauce Marketing Coordinator. "Plus, the software just makes your whole countertop experience faster and easier." 
Click here to learn more about how you can start earning more with this simple selling software.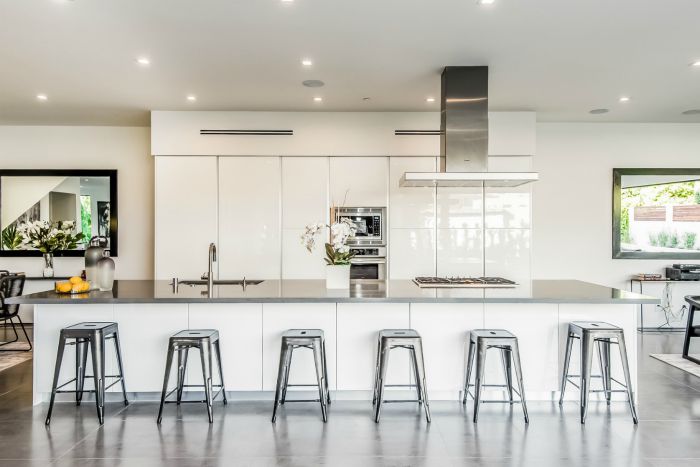 From contemporary to Victorian, any one of these 15 kitchens is the definition of #goals.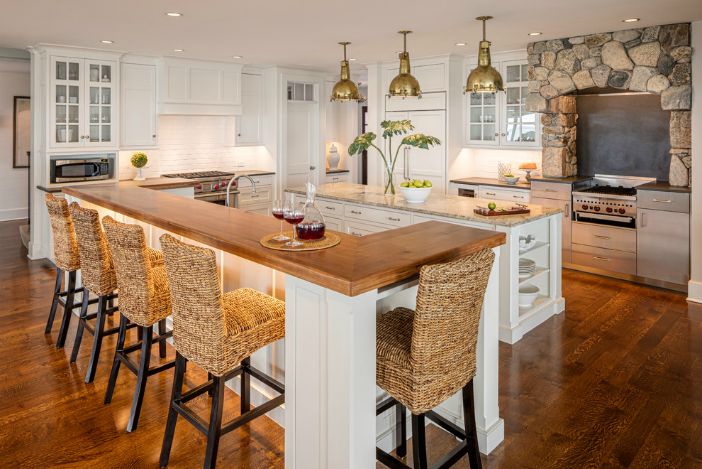 In love with the seating area and warm features of this kitchen.
_______________________________________________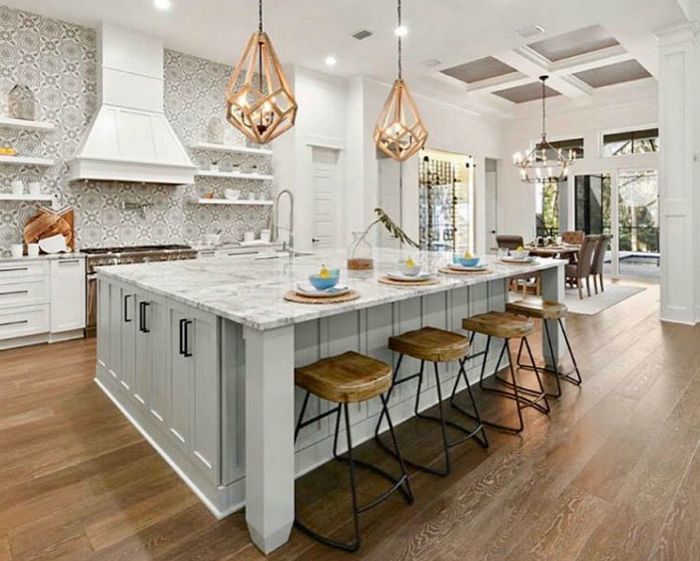 This massive kitchen island is a dream for those who love to host and entertain.
_______________________________________________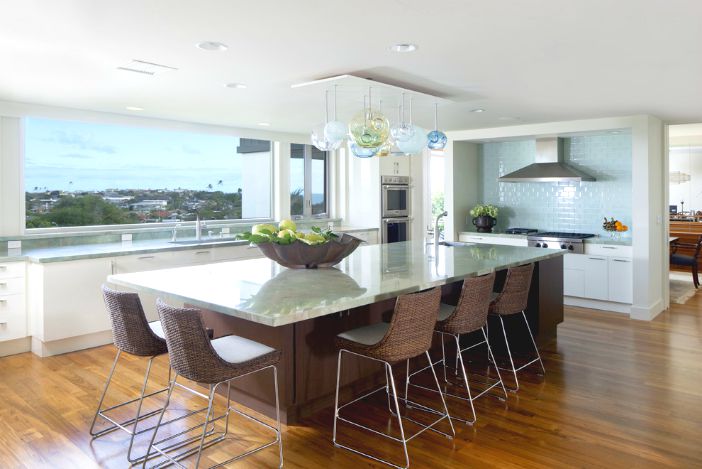 Can you imagine washing your dishes with this view in front of you?
_______________________________________________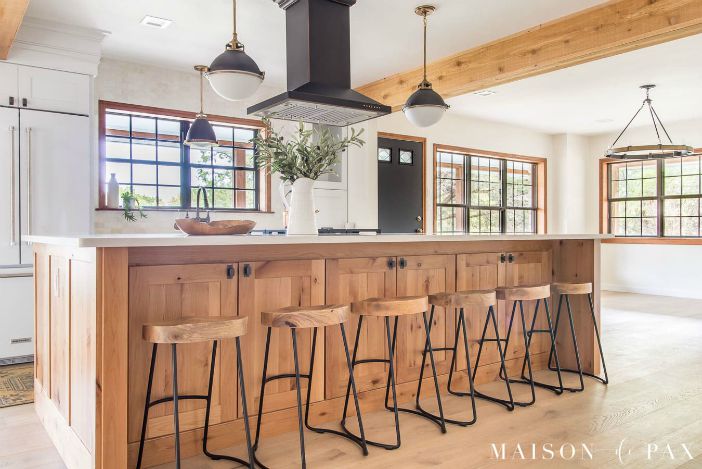 Rustic, modern, bright and open. Yes, please.
_______________________________________________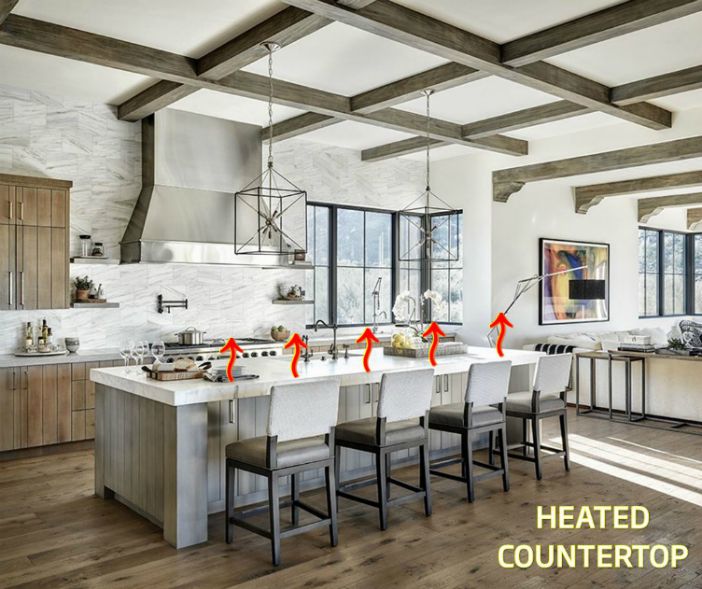 Leaning on a warm countertop while sipping your morning coffee—talk about luxury!
_______________________________________________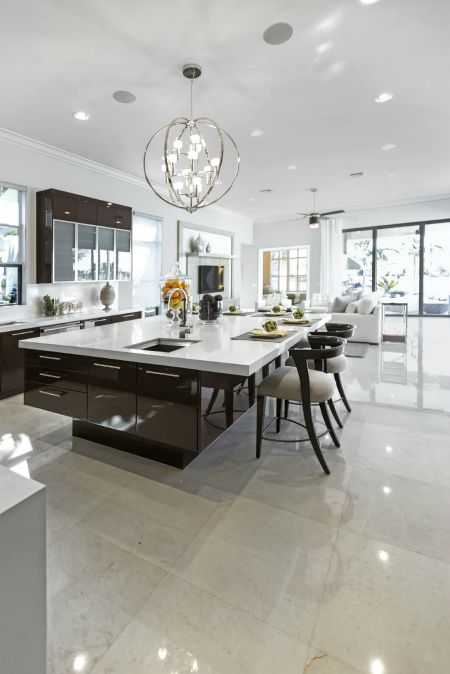 This sleek, modern kitchen is almost too clean to cook in.
_______________________________________________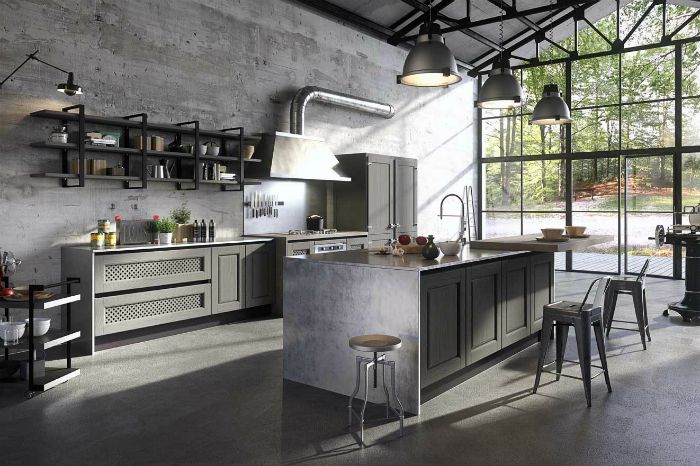 Check out those amazing contemporary cabinets and oven hood!
_______________________________________________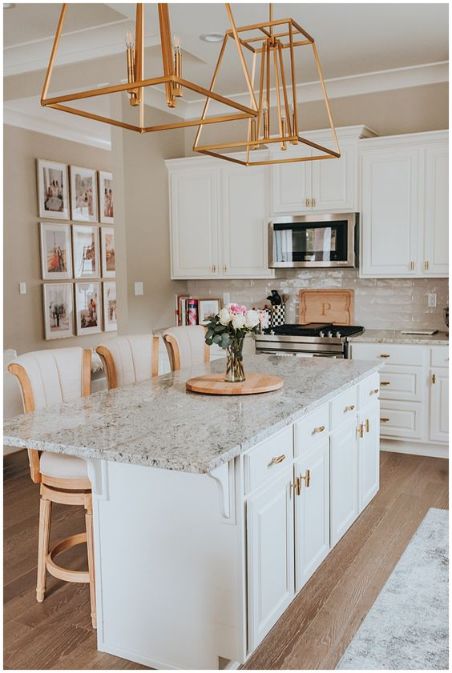 The simple yet elegant design elements of this kitchen are beyond breathtaking.
_______________________________________________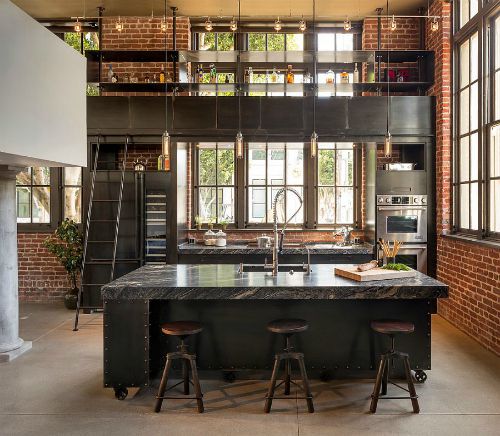 There are too many elements of this industrial style kitchen to admire.
_______________________________________________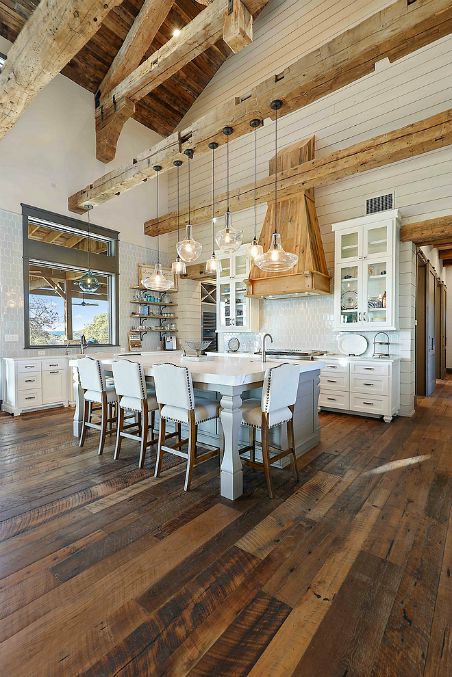 That window! Enough said.
_______________________________________________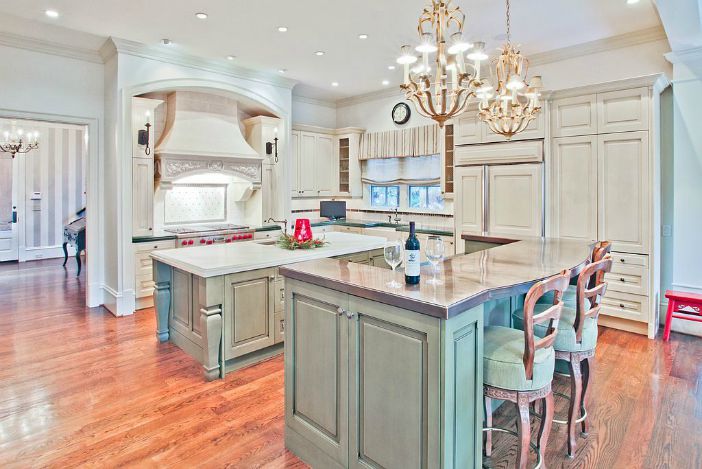 Beautiful and elegant chef's kitchen with a sage green island and bar.
_______________________________________________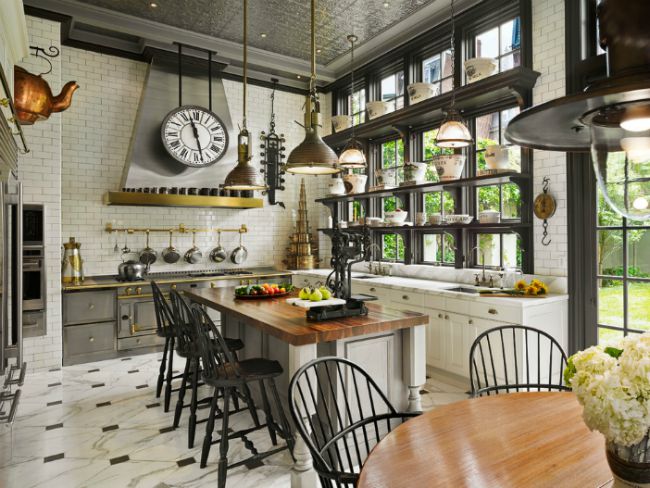 So much natural light in this dreamy Victorian kitchen.
_______________________________________________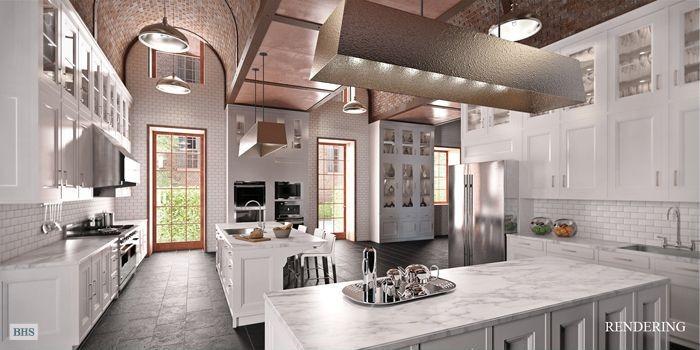 This kitchen is too large for me, said no one ever.
_______________________________________________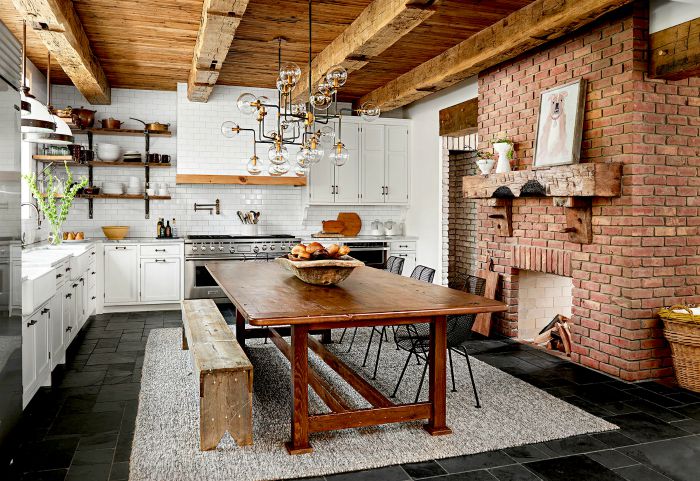 Really digging the balance of old and new in this rustic farmhouse.
_______________________________________________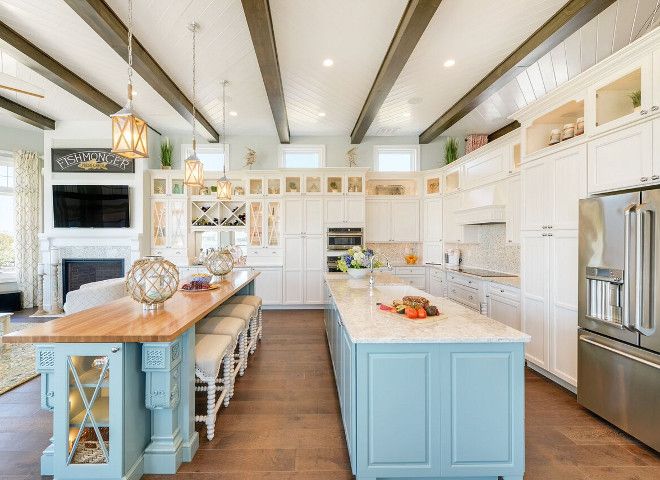 Can you say family beach house goals?
If you had to choose just one, which would be your dream kitchen from this list?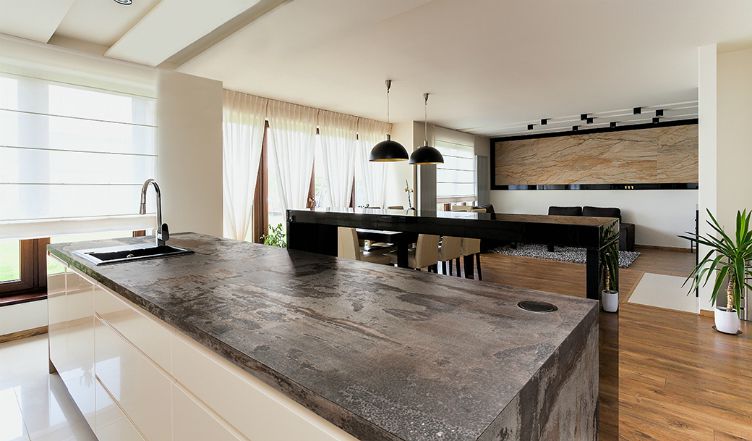 If you have yet not heard of Dekton by Cosentino, we are here to tell you all about this unique and popular countertop material. Sold all around the world, Dekton is considered one of the most durable selections for countertops. So before you narrow in on only granite or quartz for your next kitchen renovation, take a moment to give this special surface a chance.
What is Dekton?


Dekton is a sophisticated blend of the raw materials used to produce the very latest in glass and porcelain as well as the highest quality quartz work surfaces. Dekton is brought to you by Cosentino, the makers of Silestone.
What is Dekton Made Of?


One of Dekton's most striking features is the use of "sinterized" particles. These are particles that have undergone an accelerated version of the same kinds of changes that natural stone undergoes when it is subjected to high temperature and high pressure for thousands of years. This process creates a surface that is as durable as natural stone, but non-porous and capable of withstanding high temperatures with ease.
Does Dekton Stain Easily?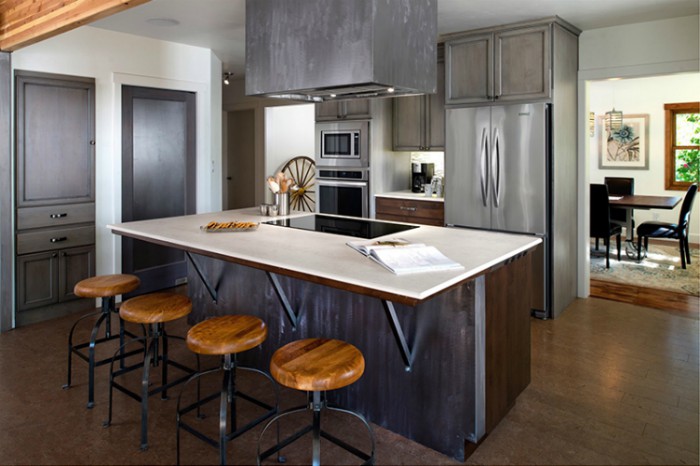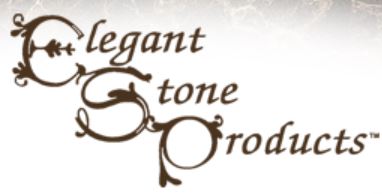 Due to its low porosity, the ultra-compact Dekton surface is highly resistant to staining in day-to-day use, making it ideal for use as a kitchen worktop. In the rare case of aggressive stains, it is recommended to use specific products such as cream detergents with abrasive particles or solvents.
Is Dekton Scratch Resistant?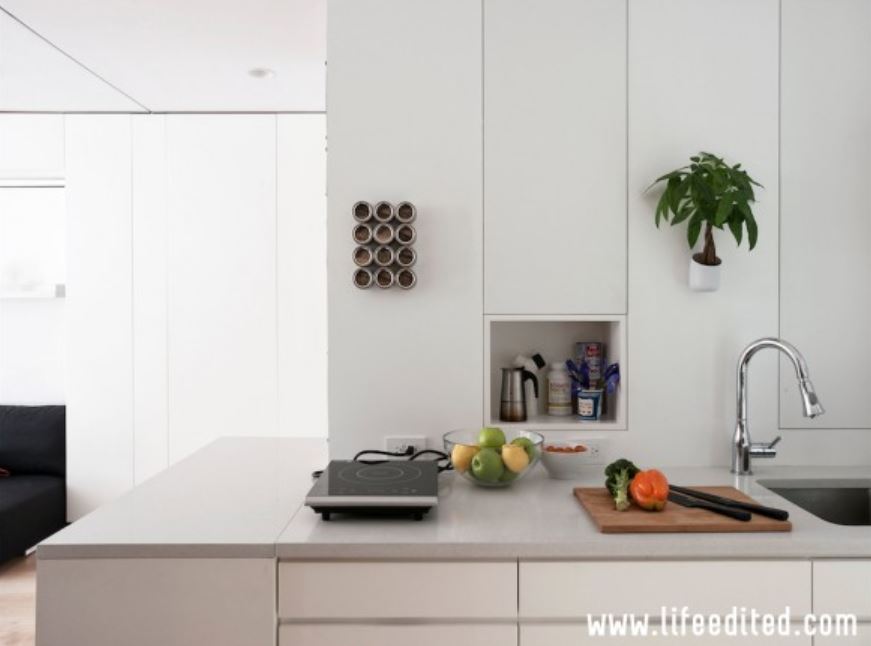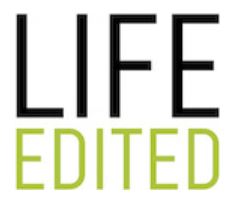 Dekton is virtually imperviousto scratching, staining, UV light, water, cold and fire. It is so strong and versatile, Cosentino is touting it as much for exterior applications like building cladding as indoor ones like countertops and floors. 
Is Dekton Heat Resistant?


Unique compared to other surfaces, Dekton withstands high temperatures without burning, scorching or cracking. Hot pots and crock pots can be placed directly on the surface. Plus, Dekton is highly resistant to ultra violet (UV) light and will not fade or degrade over time making it perfect for outdoor kitchens.
What Is the Difference Between Dekton & Quartz?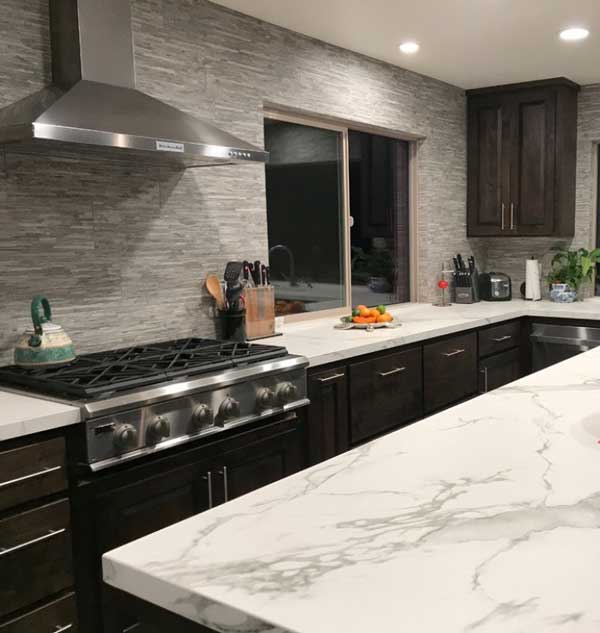 Quartz countertops are made with a resin that is used to bind crushed stone together. The resin is what give the countertop it's flexibility and makes it very hard to crack or chip. Dekton cracks and chips much easier than quartz does. The drawback of the resin in quartz is that it cannot handle high temperatures. With quartz you always need to insulate hot pots and pans from the countertop.
Is Dekton Easy to Clean?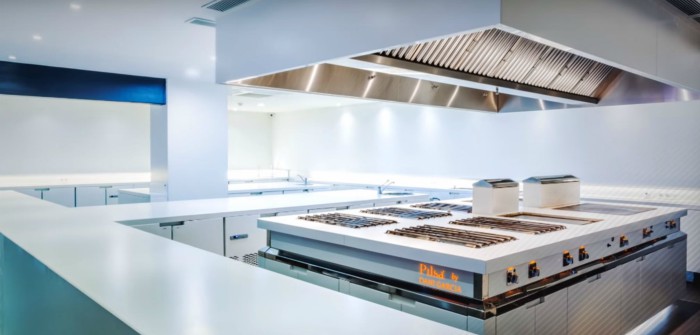 Dekton is a non-porous material, so it never needs to be sealed. Once installed, the maintenance is easy. It naturally prevents liquids and gases from penetrating the surface and it's so easy to clean.
What Colors Are Available in Dekton?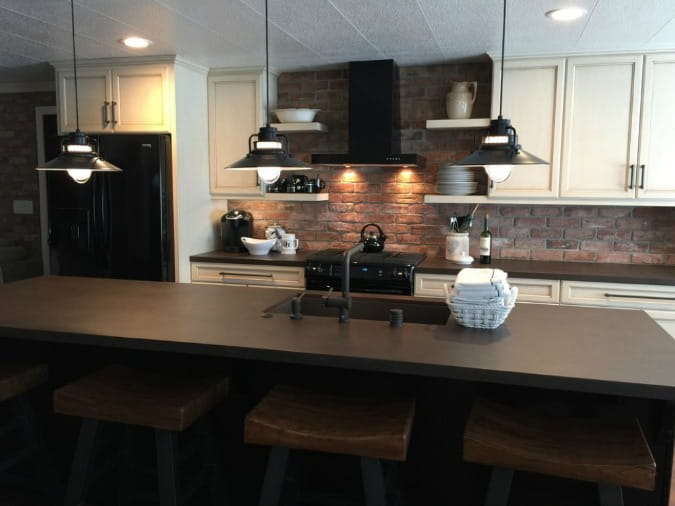 Dekton has 40+ colors available. The palette overall tends to be earthy and metallic so as to neutrally integrate into your current kitchen design. You probably won't be making a loud "statement" with the subdued colors of your Dekton. The range includes solid colors and washed or grainy patterns but also some with nice veining that look like white marble.
How Expensive is Dekton?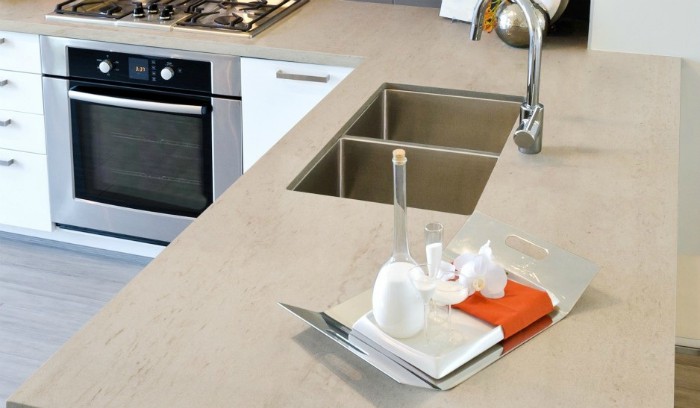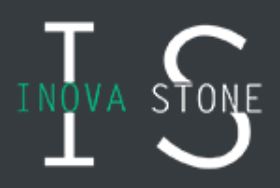 Dekton is great for being a budget friendly option. Dekton is significantly less expensive than Quartz, Granite and Marble which offers a great alternative to homeowners. However, Dekton is by far more expensive than laminate and concrete so there are more options for you if you are exceptionally tight with your budget.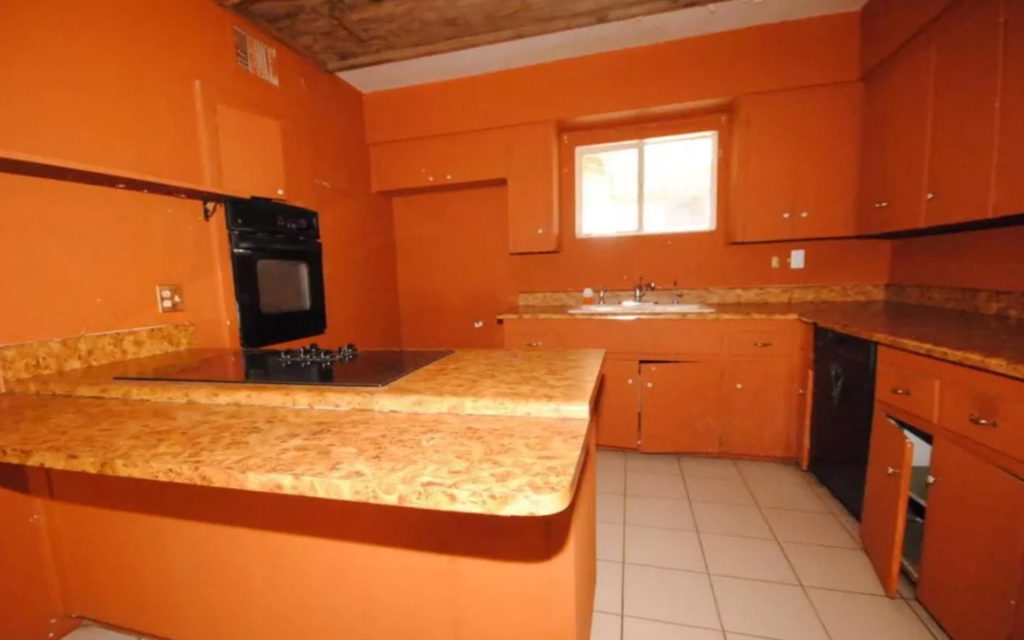 Everyone is always sharing the top designs and photos to inspire the kitchen of your dreams. In this post, we thought we would share the worst kitchen designs to inspire you what not to include in your future home.
Behold! The all-time strangest kitchens.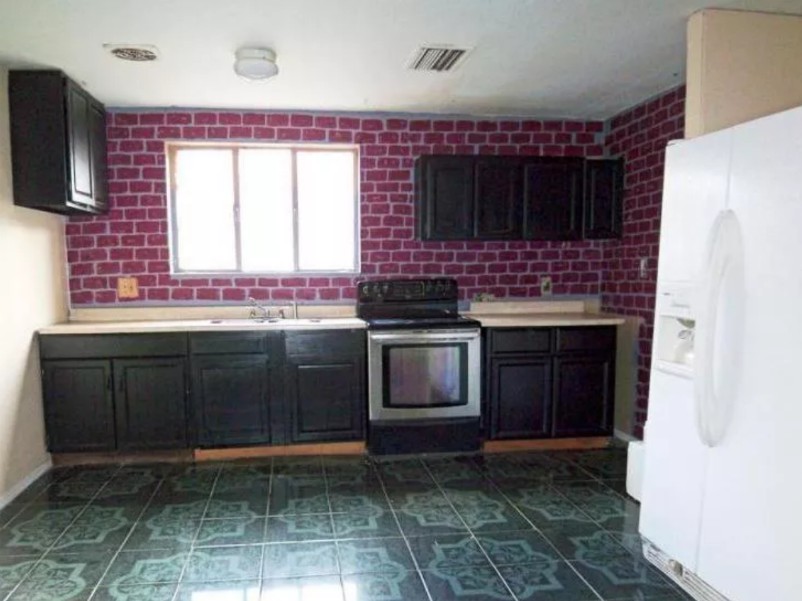 This kitchen is plagued with multiple visual problems. The red wall is not only fake brick and not even proper fake brick (i.e., architectural veneer stone). It's a paint job or wallpaper. And don't even get us started on the green- tiled floor.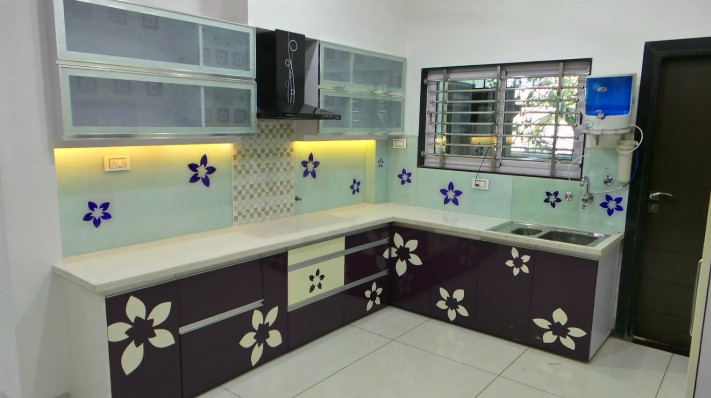 We understand wall decals and we get that a child's room can enjoy some stickered-up surfaces; but this is neither of those. Not to mention the aqua and blue color selection.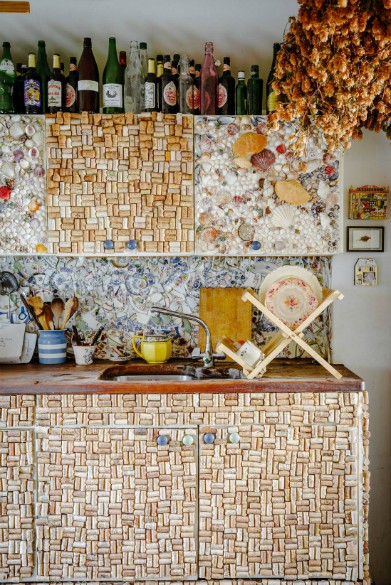 Stylist Maude Smith has decorated her kitchen cupboards with corks, shells and broken china. While we appreciate the artistic creativity behind this look, there is just too much for the eye to take in.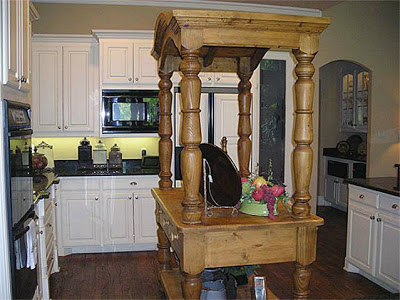 Source
This has to be one of the weirdest kitchen islands we've ever seen! Would you rather have this or no island at all?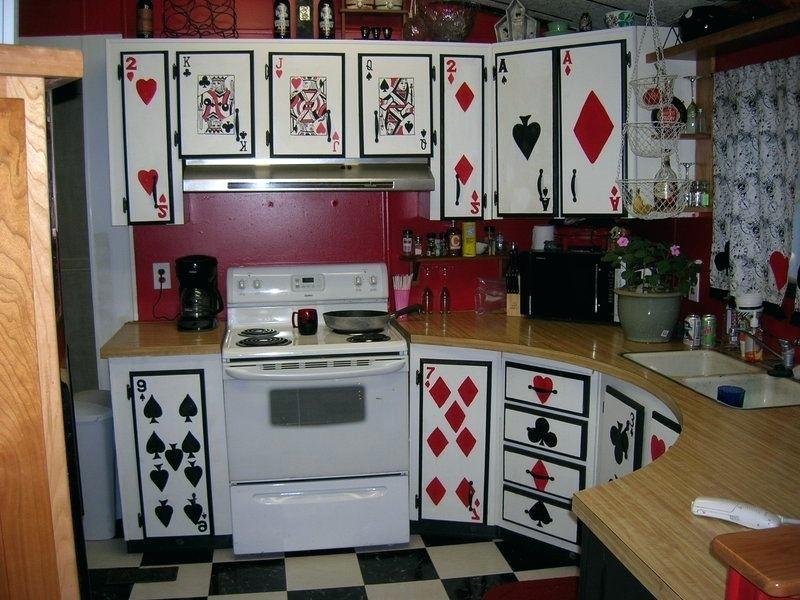 We have to applaud the homeowner's creativity with this Alice and Wonderland inspired kitchen. It's not the worst kitchen we've ever seen, but it's certainly not the greatest.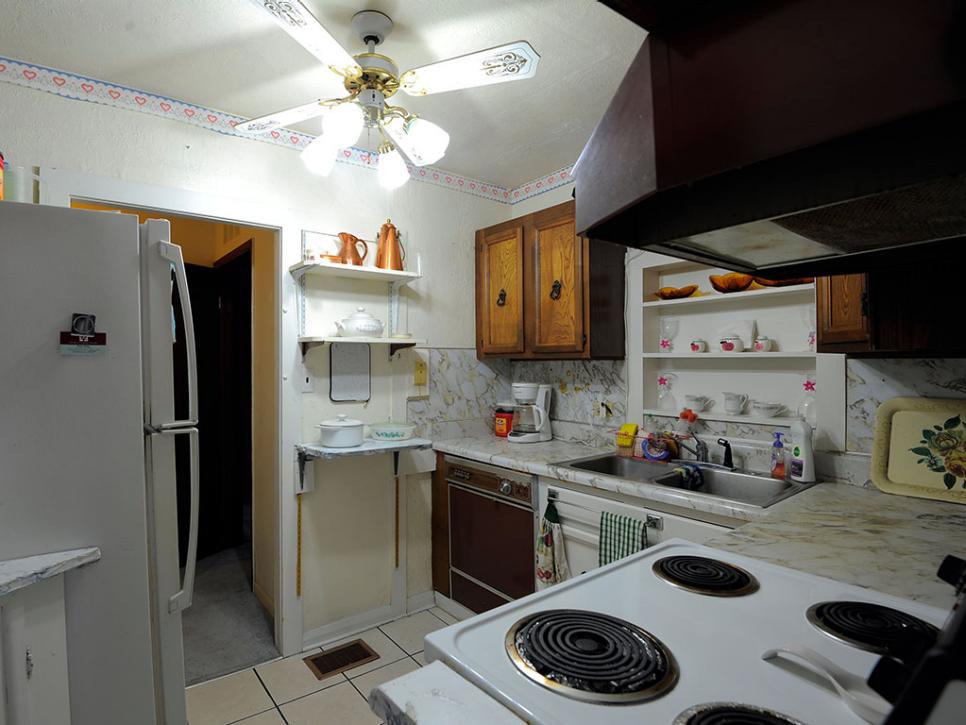 Lots going on in this funky kitchen but we especially enjoy the shelving that blocks the oven and cupboard access. Luckily, this kitchen was recently renovated to a much more spacious feel!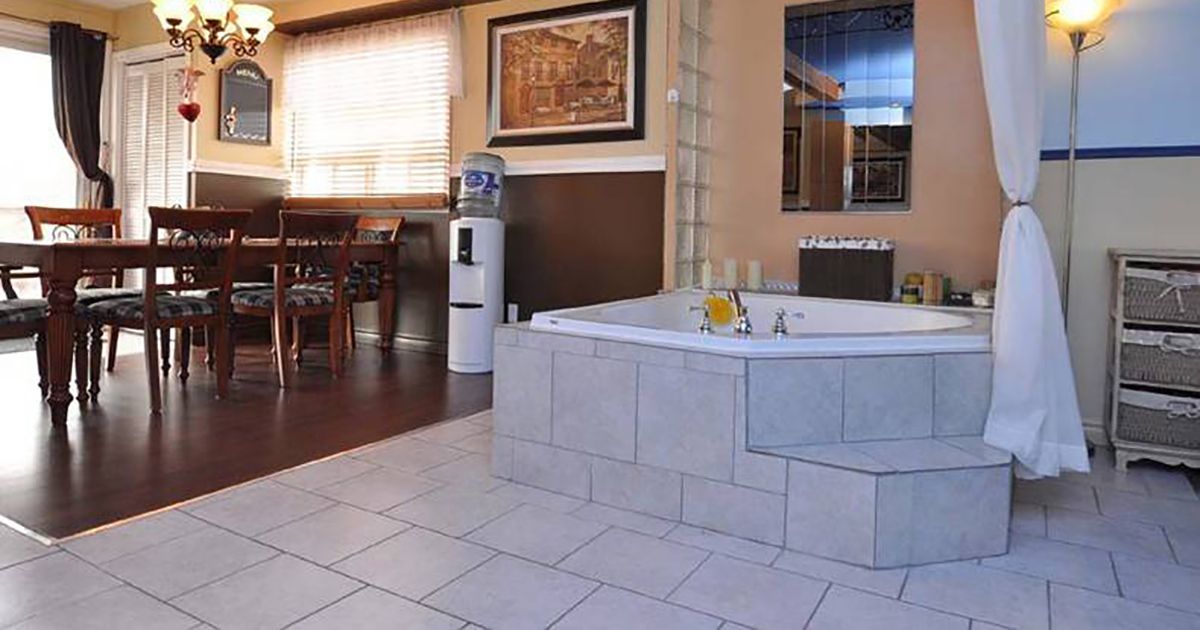 Last but not least, a kitchen that opens up to your bathtub. Nothing like a drink by the pool…or a meal in the jacuzzi? Well, if you like to relax while you eat, I guess this is the perfect way to do it.
Which of these would you say is the worst kitchen? Do you have an even worse example? Share your photos with us on Facebook!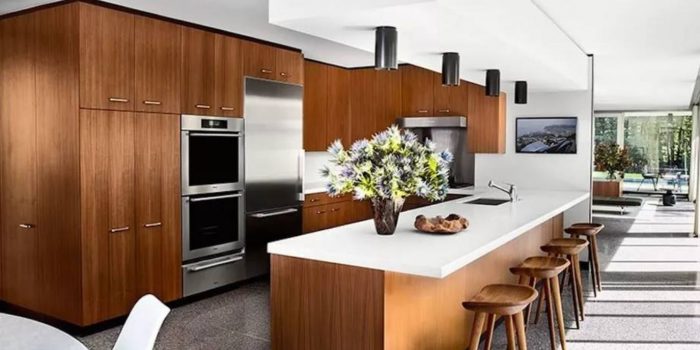 Just when you think you're caught up with the current trends in home design, something new pops up. Design trends are always changing, especially with the ongoing advancements in home technology. 
Below are 7 of the most extraordinary and modern countertop ideas for your ever-changing kitchen. 
Wireless Charging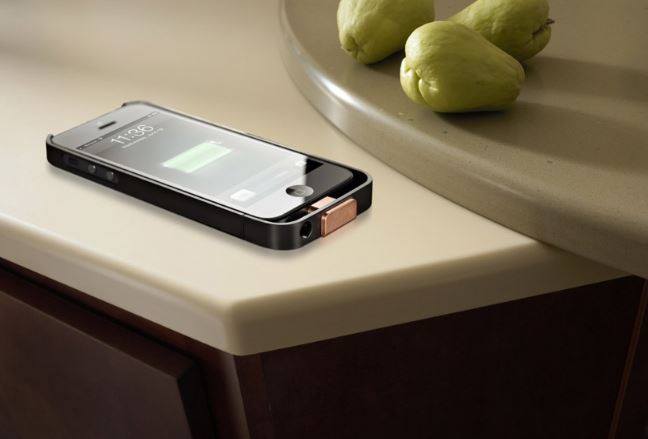 Did you know that you can add wireless charging to your countertop? Dupont Building Innovations and the Power Matters Alliance (PMA) have collaborated to embed wireless charging solutions for smartphones and tablets into DuPont Corian solid surfaces used in furnishings for home and public spaces. Simply connect a receiver to your smart device and put your device on the charging spot to power up.
No more having to use an outlet with your chargers on display. Keep your countertop clutter-free with this amazing advancement!
Heated Countertops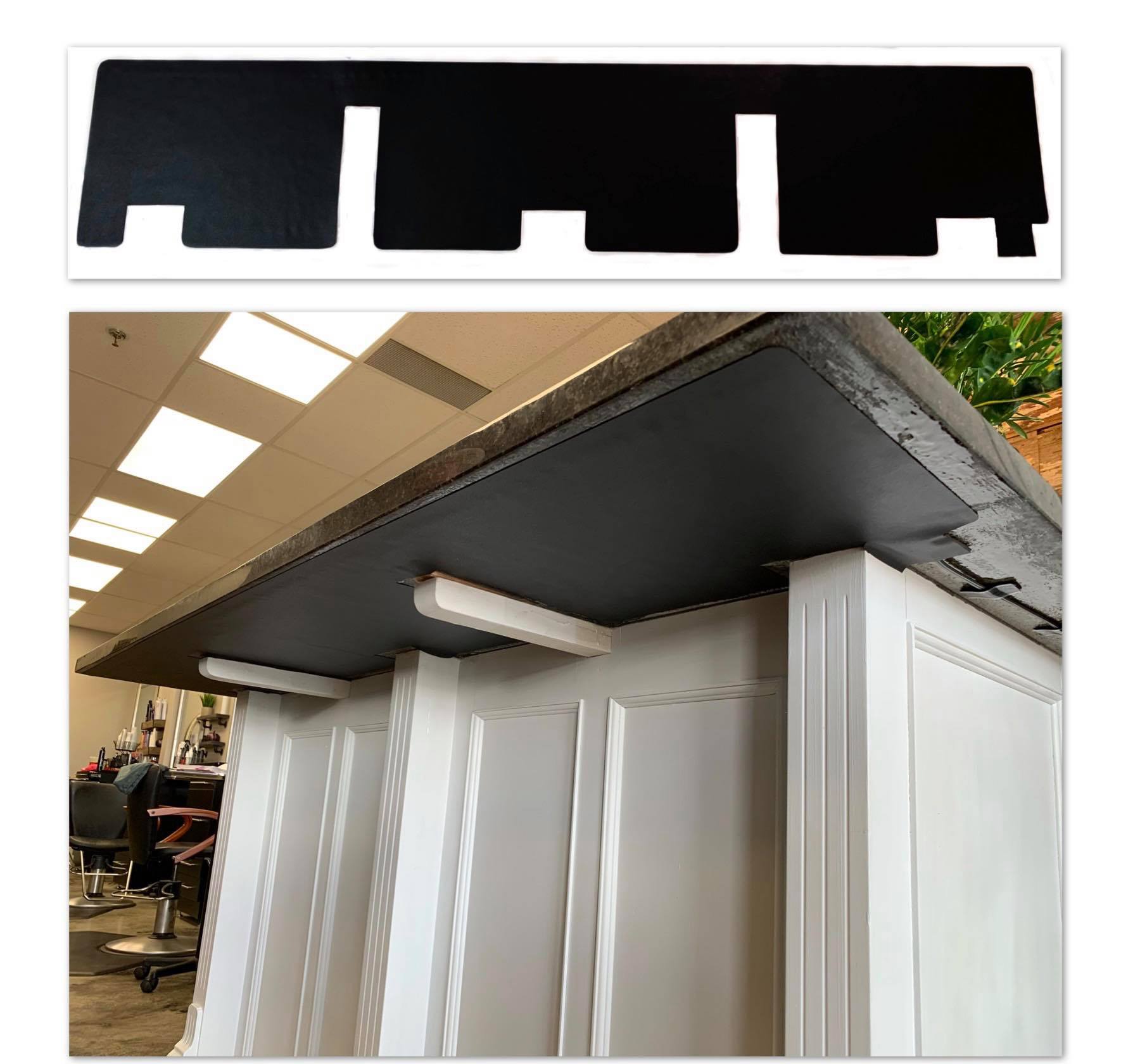 Over the past 6 years, homeowners have been adding heat to the area of their countertops where they sit most. FeelsWarm® ultra-thin heating mats are stuck directly under the overhang, providing enough heat to make sitting at your granite island more enjoyable. Plugging into a standard outlet in your cabinet, the mats can be customized to fit the exact shape and size of your stone countertop.
Enjoy the luxury of granite without the cold!
Glass Countertops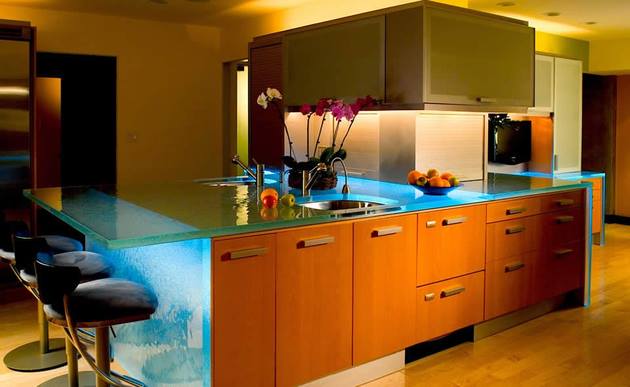 Glass is a very unique and modern selection for your kitchen counters. The material is non-porous, heat resistant, highly customizable and low maintenance. Not to mention, the ability to illuminate the glass from below is something you can have a lot of fun with. The only major downsides of this countertop selection is the cost as well as its ability to be easily scratched. 
River-Shaped Kitchen Sinks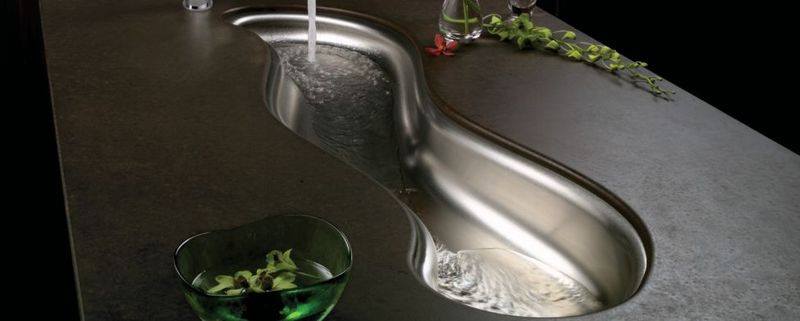 Take your modern countertop to the next level with a custom-shaped kitchen sink cut out. Artistic sinks give kitchens a lot more personality, whether they're decorated in modern, traditional or rustic styles. Elkay has created a number of creative sinks for virtually any style or occasion, offered in a fun variety of shapes, styles and sizes for both residential and commercial use.
Countertop Overhang Lighting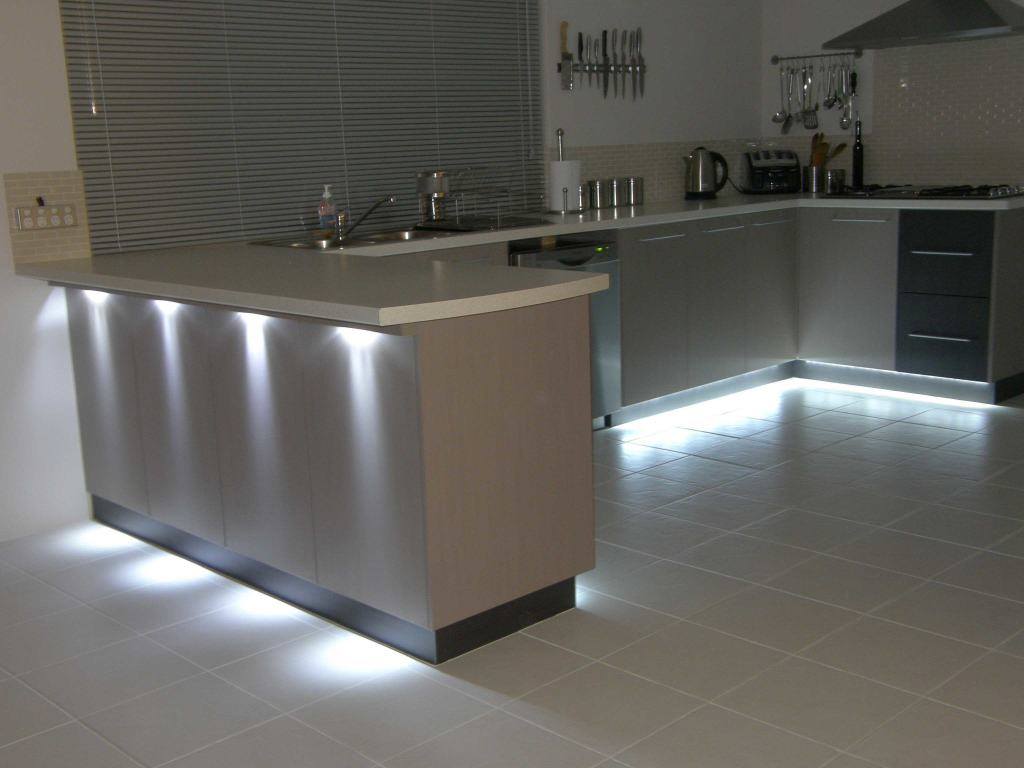 Light doesn't just have to come from the ceiling. Adding under-the-counter LED lighting will brighten your kitchen at night and will make the room feel taller. This small detail can make all the difference to enhancing your modern kitchen.
Induction and HD Backsplash

We already have this technology; it just isn't being integrated yet. Designers are thinking countertops that turn into stovetops with the push of a button. The stove can also be activated by voice as well. The backsplash will allow you to search the web and pull up recipes and nutritional advice. Talk about modern!
Yet to Come: Self-Cleaning Countertops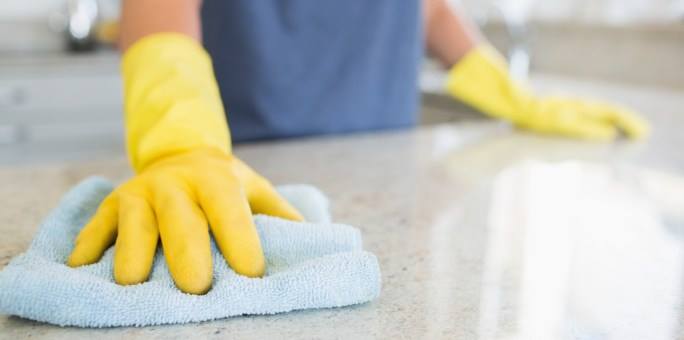 The latest modern countertop development is anti-microbial hard surfaces. Cupron and EOS Surfaces have teamed together to create a countertop that kills infection-causing viruses and bacteria on its own, forever.  The companies are waiting for final approval from the EPA to market their health-promoting claims. Read more.
Get more kitchen countertop ideas by following us on Pinterest!