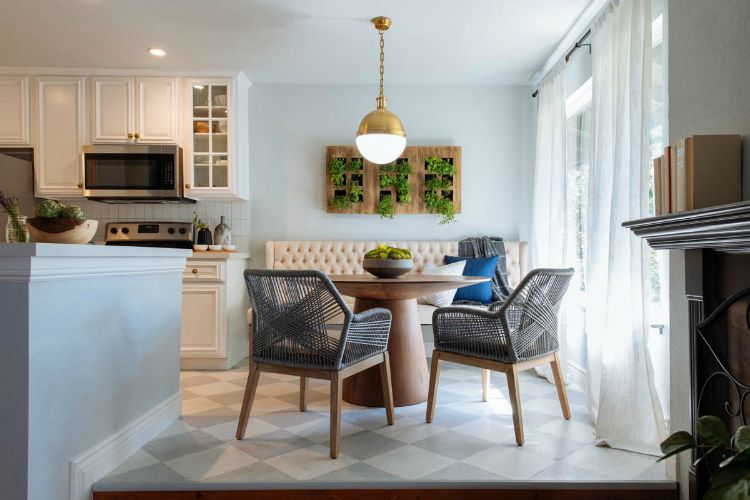 As we come closer to the end of the year, it's time to round up all the exciting home improvement trends from around the world. These trends can inspire you to renovate your space based on ingenious designs, thousands of miles away. So, read on to find out more about the trends that will dominate 2020!
Kitchen Upheavals, Ireland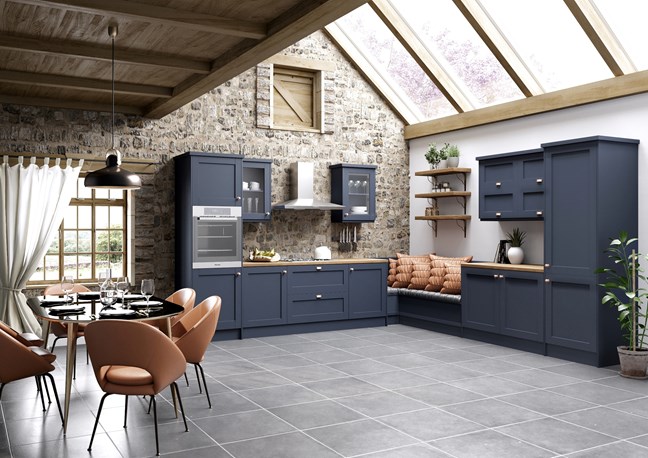 The kitchen is the area most susceptible to change when it comes to home improvement trends. In 2020, these changes will range from something as simple as Wave Switch's touch-free light switches to complete kitchen overhauls. One such overhaul is the aptly named anti-kitchen. The Irish Examiner details how the anti-kitchen will represent a seamless non-culinary expansion of the homeowner's living space. This only means that the kitchen will no longer be an obviously separate section in your home. This can be achieved through the use of wall-mounted cabinets, seamless countertops and by concealing most kitchen appliances.
Interior design enthusiast Deirdre Kaye recommends installing swing out shelves and cabinets as they are a great way to keep your appliances out of sight. Meticulously planning the placement of these items can ensure that your appliances are still right where you need them when it's time to prepare food. This is a great and relatively easy way to kick off your transition to the anti-kitchen.
Smart Homes, The United Kingdom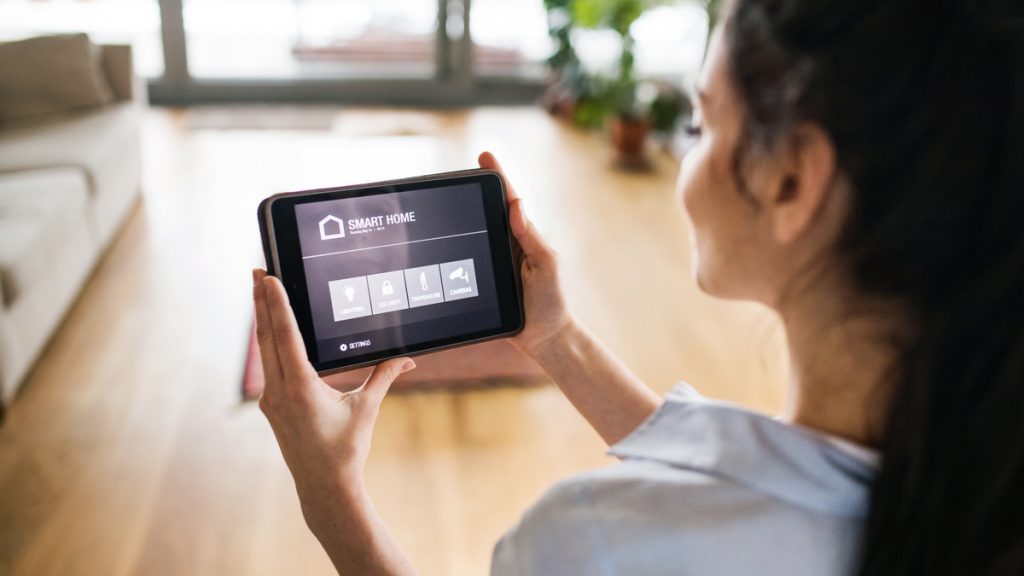 The innovations of the digital age were bound to hit close to home sooner rather than later. That being said, smart homes are slowly but surely becoming the norm in the United Kingdom (UK). The Sunday Times reports that 43% of UK homes had smart devices in 2018, which is a 16% increase from data recorded in 2017.
These innovations come in all shapes and sizes, such as the smart locks that let you check who is at the door and thermostats that adjust according to the weather. More drastic changes can be found in other parts of the home, with bathrooms getting a particularly drastic makeover. Digital showers and smart bathroom systems are finding their way to UK homes, thanks to the comfort and convenience they bring. These allow you to control every aspect of your bathroom experience, from the temperature of your toilet seat to your shower's water pressure.
One thing to keep in mind when making changes in your bathroom are the precautions that you'll have to take beforehand, specifically when it comes to your pipes. British heating specialists HomeServe advise UK homeowners to get their plumbing system insured before any big renovations, as it can help you avoid costly repairs down the line. This is especially important when installing costly smart toilets or showers, as one incident leading to burst pipes can ruin your entire smart bathroom.
Customized Built-Ins, Singapore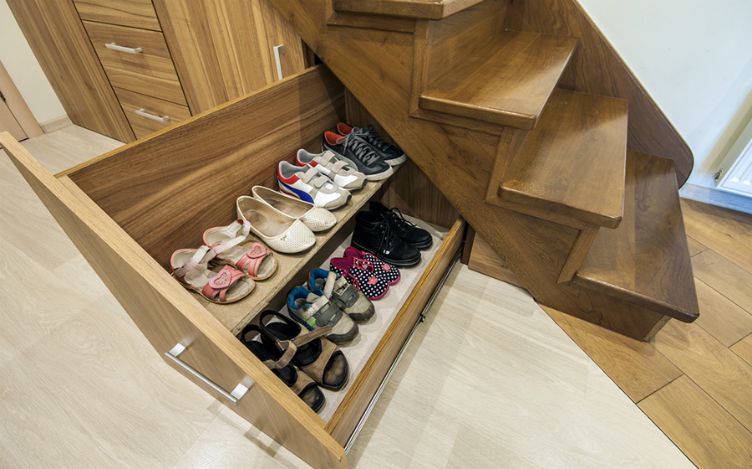 Singapore's home design trends have always been known for both minimalism and efficiency. No design trend embodies these two more than customized built-ins. An article on Her World details how this is especially popular with smaller homes, as they try to maximize the space that they have through customized built-ins. They do this by utilizing storage cabinets that double up as wall features, seating booths with cabinets underneath, and custom bedframes that function as drawers.
The only downside is that having this much storage space can get confusing. One practical way to solve this is to make sure you store your items in an organized way. You can do this by keeping things you often use nearby, while tucking away the things that aren't needed as much in harder to reach places. For example, you can keep your old files hidden in the back of your cabinet under your bed. On the other hand, keep the books you read at night closer to the front of the same cabinet.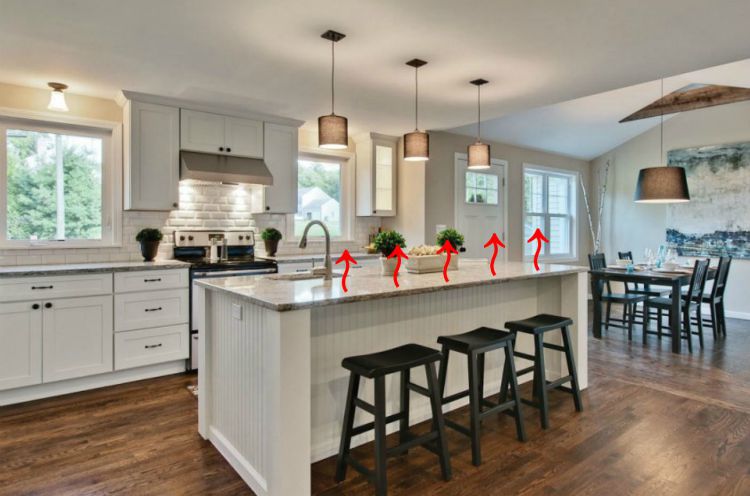 Homes are becoming more and more advanced with modern luxuries, technological conveniences and state-of-the-art designs. One major advancement that is appearing in new homes and kitchen renovations is heated countertops. In the last ten years, there has been a major influx of homeowners interested in warming this unique area of their home.
You may be wondering, why heat a countertop?
Below are 5 groups of people who most commonly benefit from heated countertops.
People who are unhappy with their cold granite.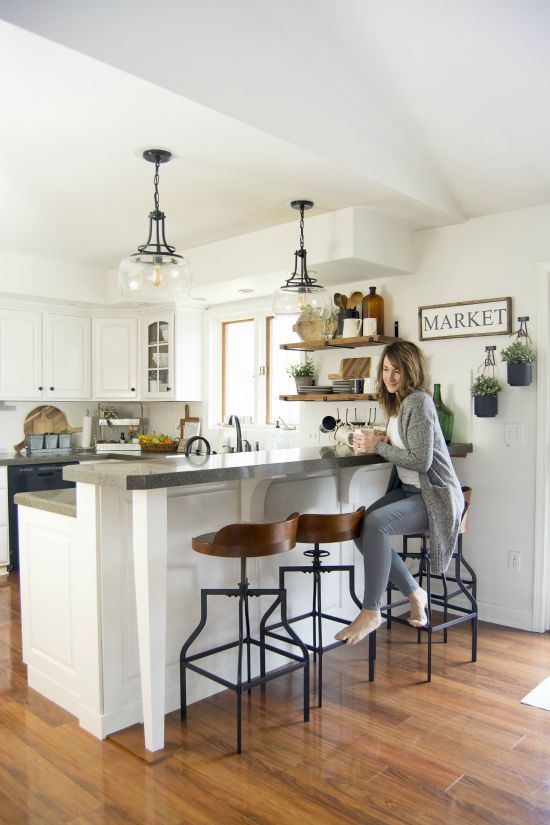 After spending thousands of dollars on a kitchen remodel, nothing is more frustrating than being unhappy with the final results. It is very common for homeowners to install granite, quartz or marble, only to realize later that the surface is very cold to lean on. Luckily, stick-on mats can be added after the countertop has been installed.
People with joint pain, arthritis or Fibromyalgia.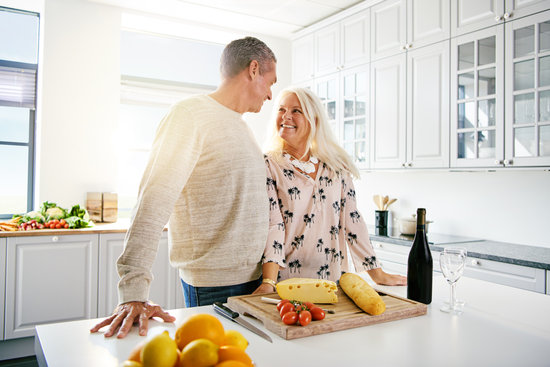 Warm stone has its health benefits! While the cold feel of granite may only be uncomfortable to some, it can be very painful to others. Heating the area just 20-25° above room temperature gives the perfect soothing feel to anyone who suffers from joint pain.
People with consistently cold hands.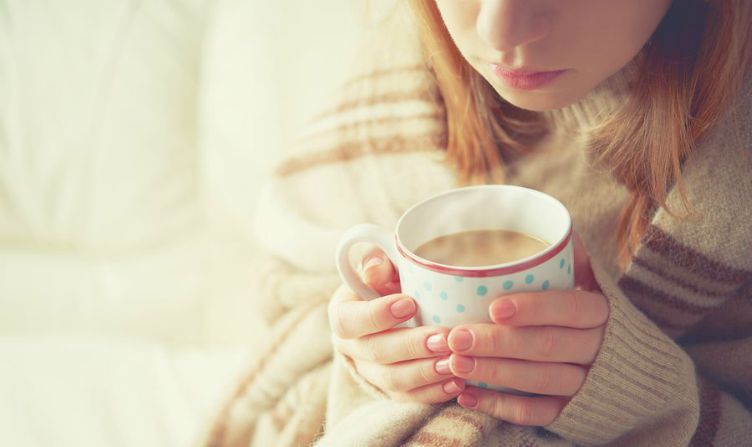 You know that feeling of relief when you wrap your cold hands around a warm cup of coffee? Same goes for a warm countertop. Not to mention, your coffee cup stays warm when it sits on a heated surface too.
People who work at a desk made of granite, marble or quartz.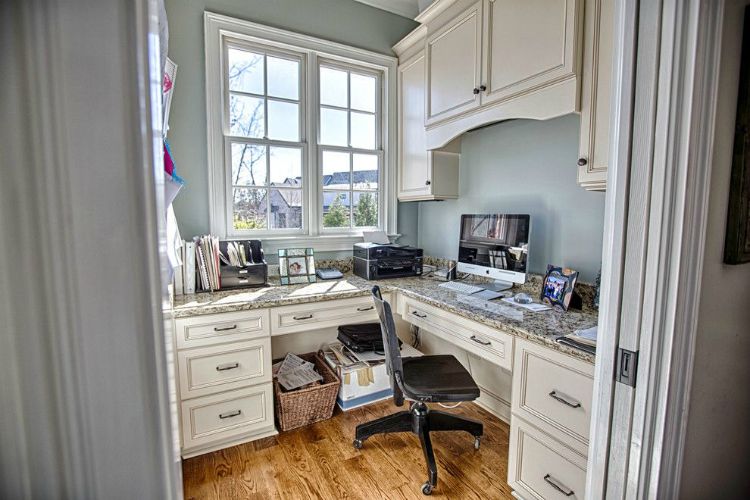 It can be extremely uncomfortable working on a computer all day with cold hands and cold forearms. Applying a stick-on heater under your keyboard area takes away that coldness and allows you to work comfortably.
People who live in cold states.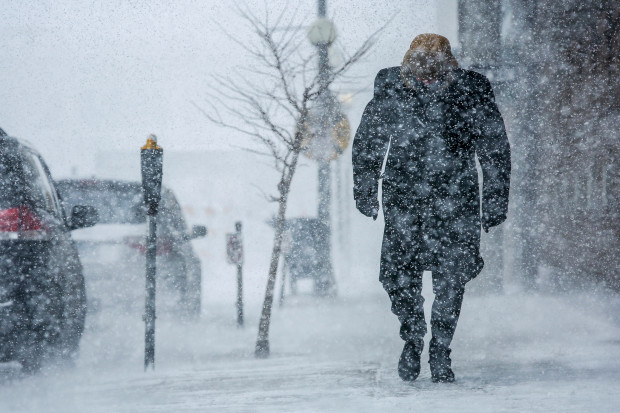 Adding cozy warmth to the area you sit at most can make all the difference, especially in the heart of winter. Did you know that heated countertops cost less than 15 cents a day to leave on 24/7? Bring on the warmth!
By Kevin Jefferson  | PlainHelp.com
In case you're planning to sell your home or simply want to secure yourself for the future, it's only natural that you'd want to opt for projects that will actually boost your home's value. That said, you should follow the trends, and, in that respect, it's crucial to mention that your best course of action involves sustainable remodel ideas to increase the value of your home. 
Sustainable living can help you do your bit for the environment, up your home's value and actually save some money in the long run.
Consider Installing New, Eco-Friendly Flooring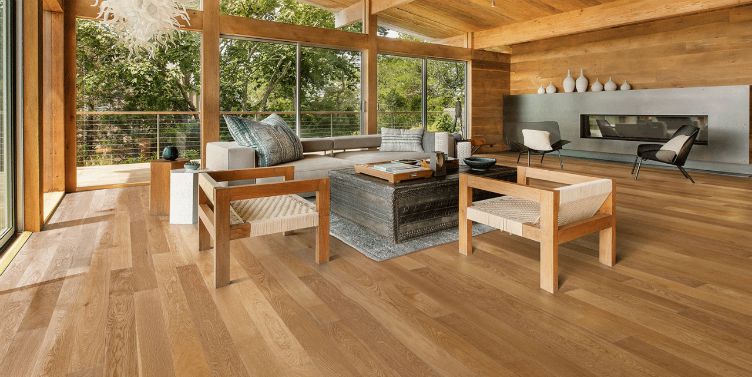 You can never fully enjoy your personal environment when the floors are old, worn and/or cracked or get a good price when selling your home. The only logical solution would be to replace your old flooring with a new one. However, if you're already set on making some sustainable remodelling changes to your home, you can start by opting for eco-friendly flooring solutions, too. Sustainable flooring materials tend to be more durable and easily maintained.
Boost the Insulation Quality of Your Home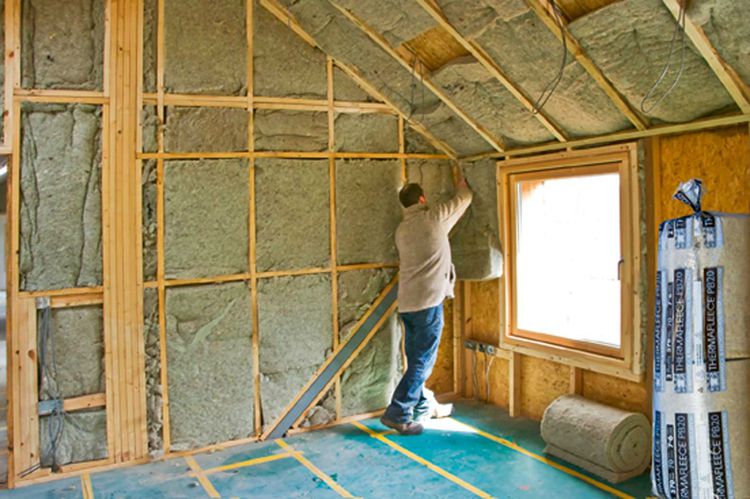 Insulation is another crucial aspect when your home sustainability is concerned. One of the biggest issues is the amount of electricity you tend to use up for heating and cooling your interior. When the insulation property of your home is great, the warm/cool air won't escape easily, which also means that there will be less need for keeping the heaters and air cons on for longer periods of time. This results in lower electricity bill as well. 
You should discuss the best insulation options for your home with the a professional. Keep in mind that doors and windows can also make a significant difference in this case. Properly-fitted doors and double-glazed windows are definitely worth the initial investment.
Keep Your Home Ventilated and Fire-Protected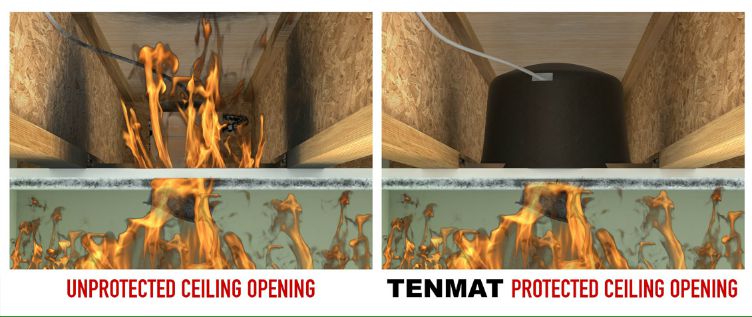 It's not uncommon for homeowners to unknowingly ignore the question of air ventilation and fire protection inside their home, as the connection with sustainability may not be as obvious at first. However, going through with the installation of proper ventilation and fire duct systems will significantly boost your home's value. It will also provide you with a safer environment together with money savings in the long run. A proper ventilation system will keep the air clean and healthy while the fire ducts will prove as the most efficient defense in case of a fire hazard. These can minimize the damage considerably, thus minimizing the cost of repairs as well.
Switch Up Your Bulbs and Go with LEDs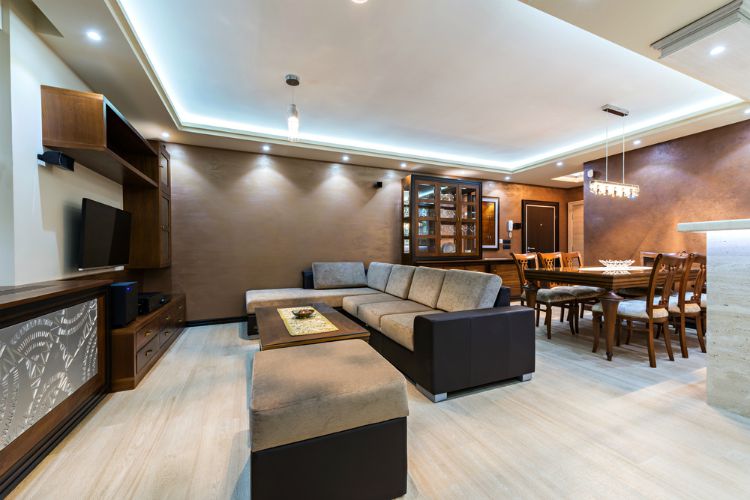 For a homeowner who wants to take things slowly and embrace sustainable home living gradually, it would be rather simple to start with changing the light bulbs to LED bulbs. In general, LEDs tend to waste a lot less energy while actually lasting longer. Obviously, this is a rather sustainable feature that's very attractive for potential buyers. Plus, opting for warmer, yellowish LED light also feels more comfortable on the eyes.
Warm Your Countertop with a Stick-On Heating Mat Instead of a Floor Heater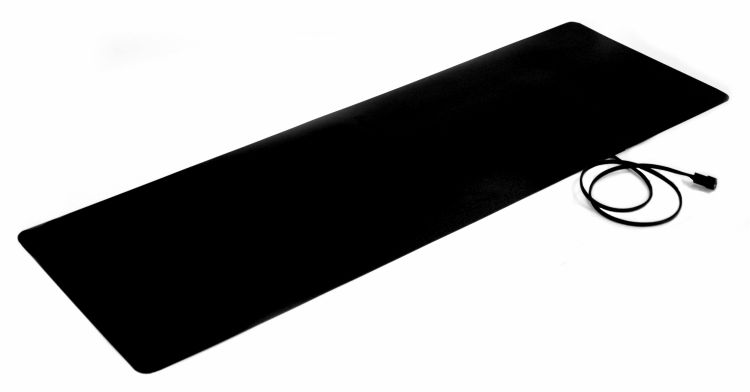 More and more homeowners are adding the luxury of heated countertops to take away the cold feel of leaning on granite or marble. However, rather than installing a floor heater under your stone, which is expensive, unsafe for stone and very unsustainable, we suggest a  stick-on heating mat designed specifically for countertops. It is the most cost effective solution and will increase the value and luxury of your home.
Refresh Your Walls by Using Low-VOC Paint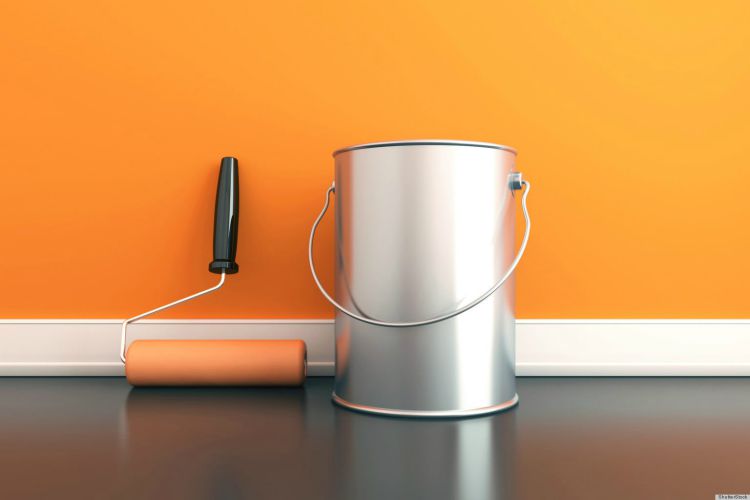 Freshening up the paintwork of both your exterior and interior is an amazing way to attract buyers as well as feel more pleasant in your own environment. We recommend opting for a neutral colour palette if you're interested in making a good sale. Most importantly, you want to keep this project sustainable and eco-friendly by using low-VOC paint. Not only will this minimize the environmental damage but will also keep people living there safer and healthier.
The more you invest in your sustainable home remodel, the bigger the value boost will turn out to be. These remodelling ideas are at the top of the to-do list for the majority of homeowners nowadays, so don't hesitate to make the most out of them.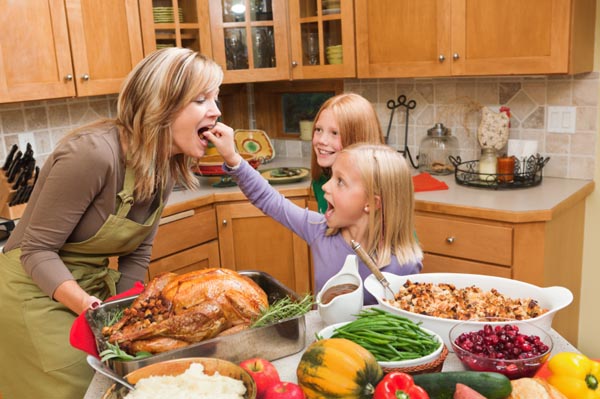 If it's your turn to host Thanksgiving this year, you know that there's more to hosting a holiday gathering than just preparing the food. Here are 10 ways to impress your guests and make your home the best place to gather this holiday season.
Invest in a Warming Tray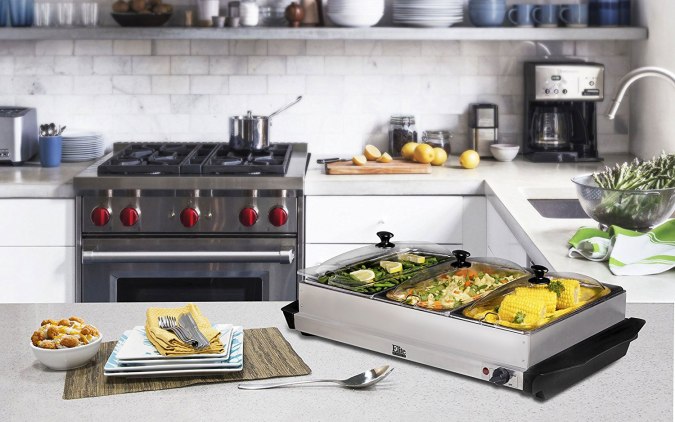 Warming trays allow you to keep your dishes at a safe temperature until you are ready to serve. Whether it's your famous yams, tasty gravy or even the turkey itself, a convenient heating tray can provide a helping hand when you're making the best Thanksgiving dinner ever.
Watch for Pre-Black Friday Deals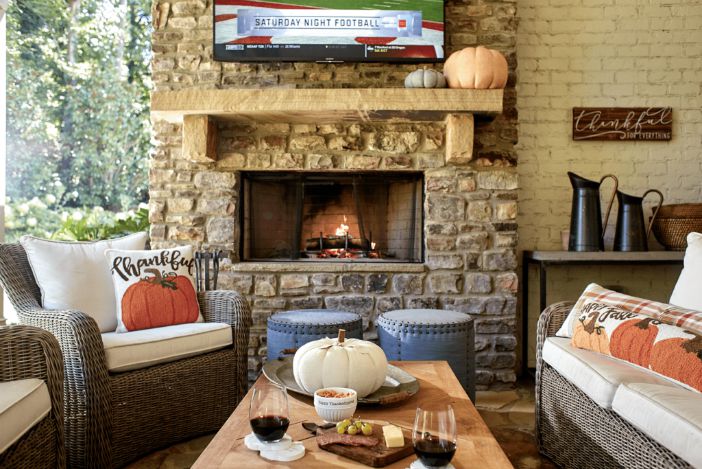 Make your living room the ultimate Thanksgiving football viewing spot with a new TV. Places like BestBuy and Walmart are always promoting sales on big electronics even before the holiday weekend. See deals now.
Designate an Area Just for Football Watchers to Graze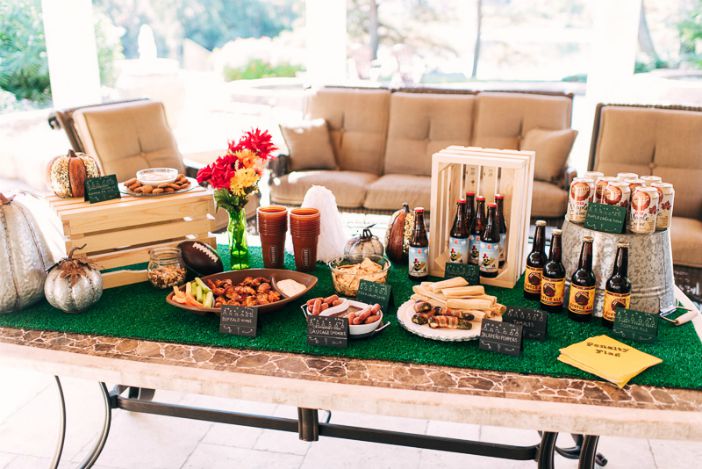 Whether it's a table or a section of the house, create a space for people who are into the football games. Deck out your space with snacks and drinks near the TV so that they don't miss a moment. This area keeps people out of the kitchen while the food is being prepared but ties them over until the Thanksgiving meal is done.
Spruce Up Your Entry Way with Fall Décor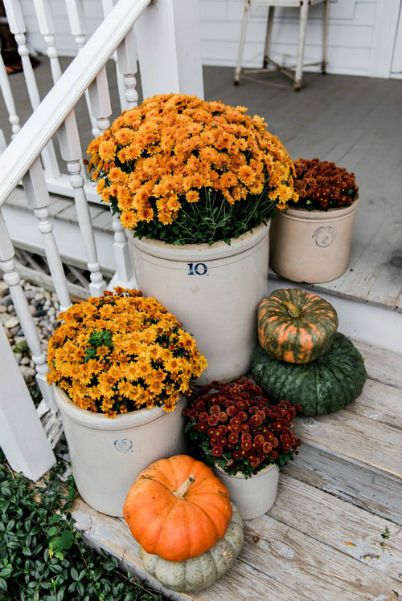 Stock up on extra pumpkins, potted mums, and holiday decorations while the best selection is out for Halloween. (Yes, the fresh stuff will last a few more weeks.)
Apply a Heating Pad Under Your Countertop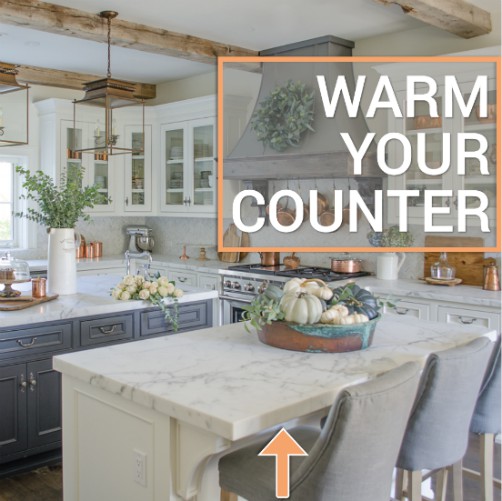 Make your kitchen island a little more inviting this holiday season by adding some warmth under the overhang. An ultra-slim stick-on countertop heating mat can be installed yourself and will take away that cold chill of granite or marble. (Plus, warmer plates!)
Give Centerpieces a New Home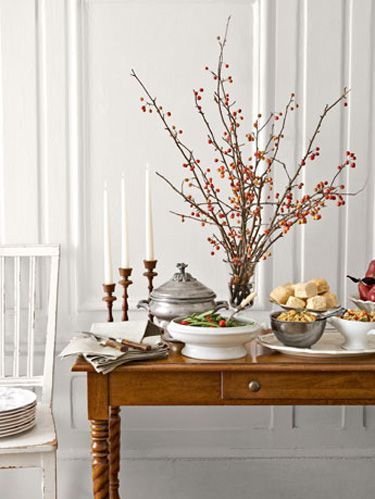 Free up prime dinner-table real estate by moving oversize arrangements to the buffet. And don't bother with elaborate floral fantasies: Just go "shopping" in your backyard for branches of holly, crab apple, or bittersweet berries. Then bring in-demand items — butter, gravy, cranberry sauce — to the middle of the table.
Install a New Backsplash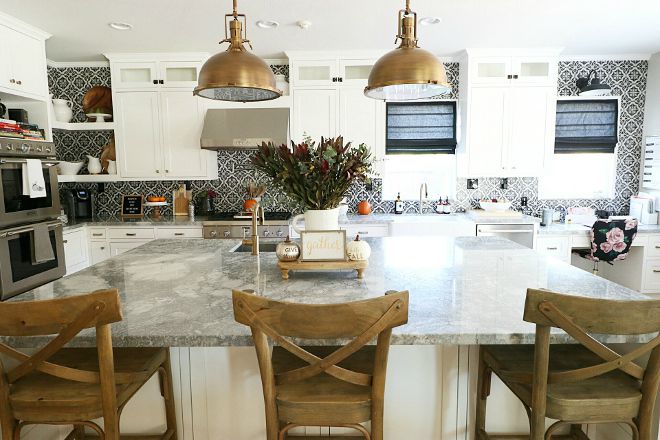 One way to make your kitchen feel brand new without having to spend an arm and a leg is to update your current backsplash. Guests are sure to notice the improvement and you will enjoy spending time in the kitchen even more.
Purchase an Electric Gravy Boat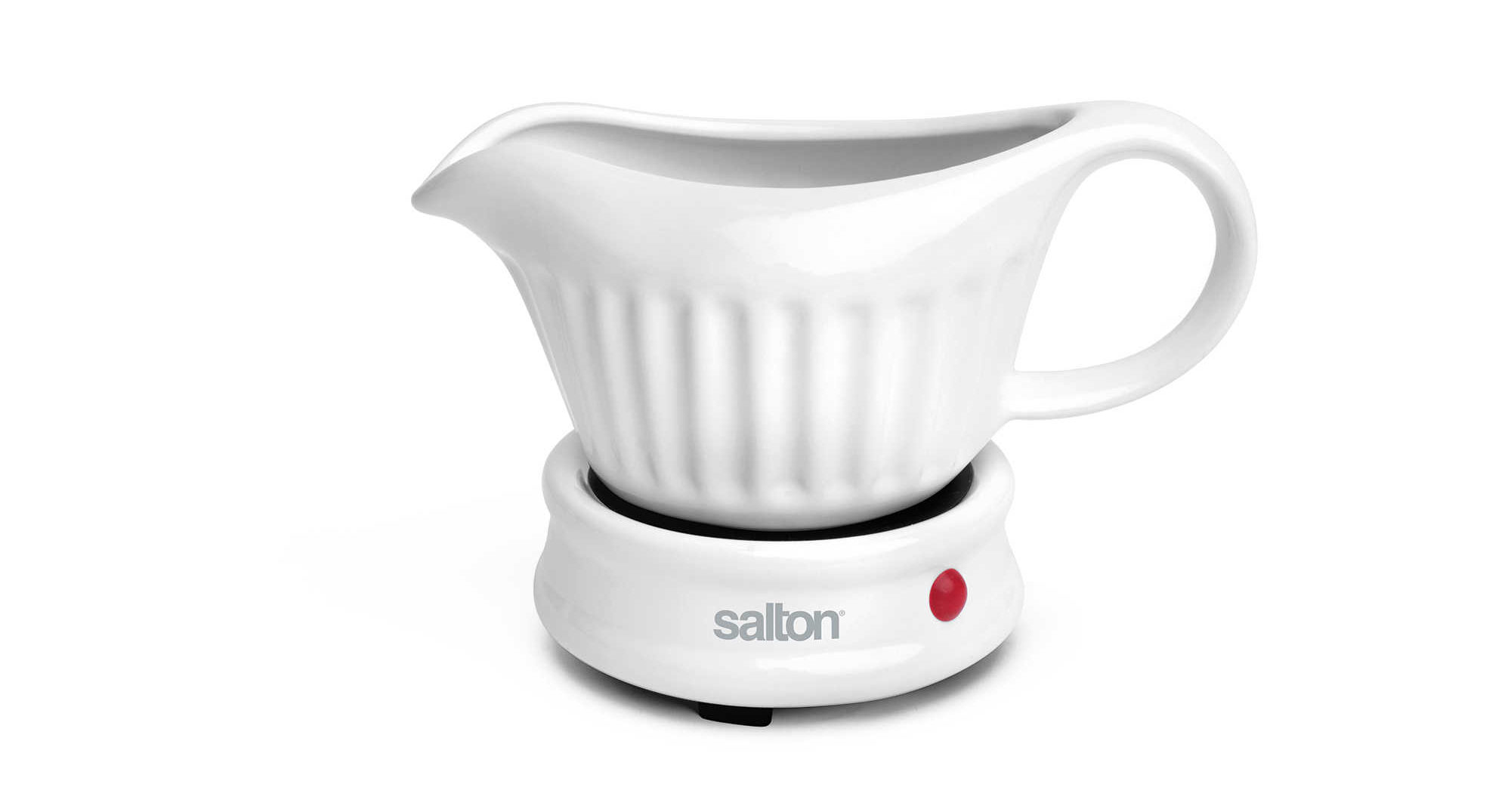 No more running back and forth between the table and kitchen to get hot gravy. This ceramic gravy boat keeps this Thanksgiving favorite at the perfect serving temperature, and a detachable cord makes for a clean look.
Give Your Guest Bathroom a Face Lift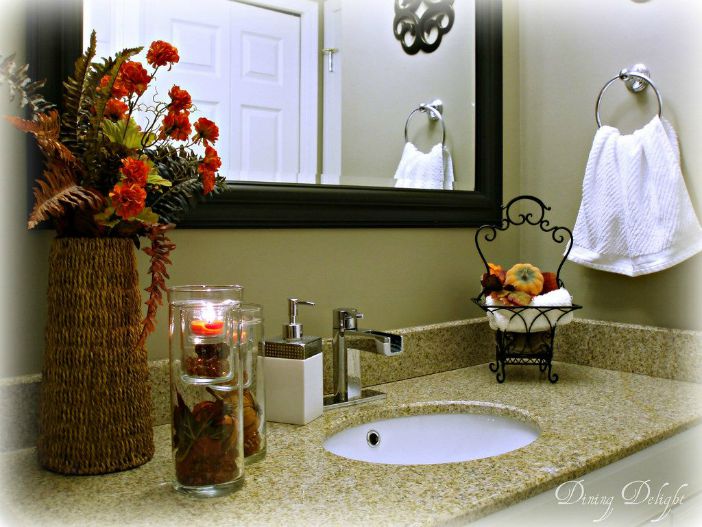 Thanksgiving is all about consuming plenty of food and drinks so your guests are bound to utilize your bathroom! Consider new hardware for your cupboards, a different sink faucet or new lighting fixtures. A little change can go a long way.
Step Up Your Turkey Game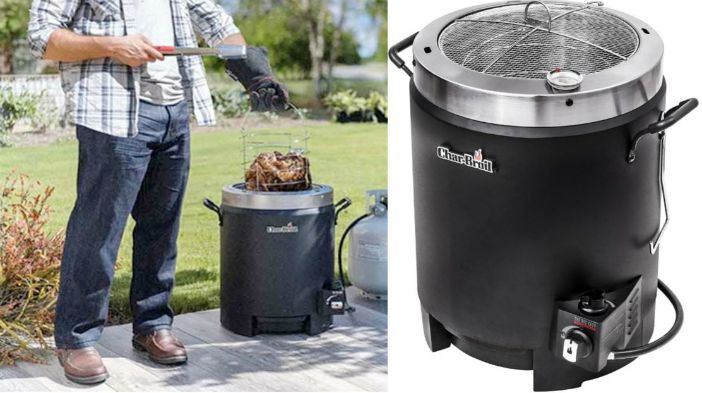 Cook your holiday turkey to the same delectable moistness as a standard deep-fryer, but without the dangerous and unhealthy oil. The best part? It takes less than 10 minutes per pound to cook!
What other preparation ideas do you have for Thanksgiving? Share them with us on Facebook!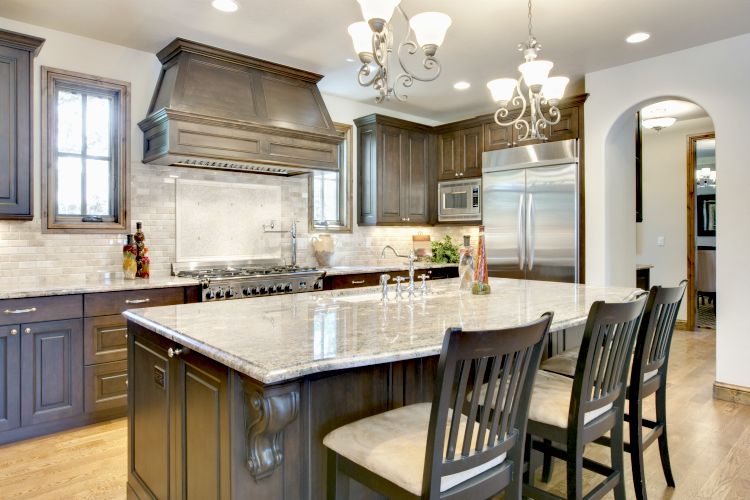 For years, builders and renovators have been adding heat to tile flooring to give homeowners a comfortable spa-like experience in their bathrooms and basements. Now, the concept of adding heat to stone countertops has become much more popular, specifically the area where people most frequently sit.
While every surface is different, a countertop heating mat can be customized to fit any unique application. Below are 10 countertop features that we will accomodate to ensure you receive the perfect customized mat. 
What type of corbel supports do you have (if any)?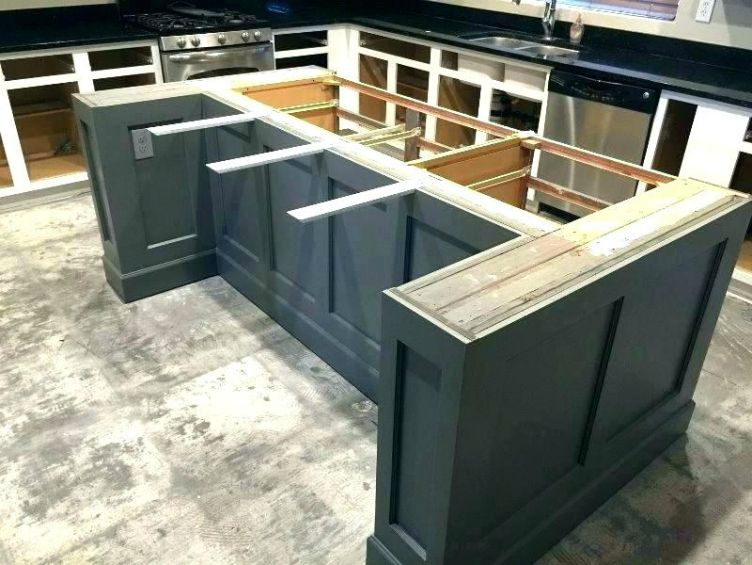 Source
If the mat is going to be stuck on the stone before installation, the heater can be sandwiched in between the stone and support beams. We can customize the mat to include cut outs for the corbels if the mat is going to be applied after the stone is down.
Where is your electrical outlet?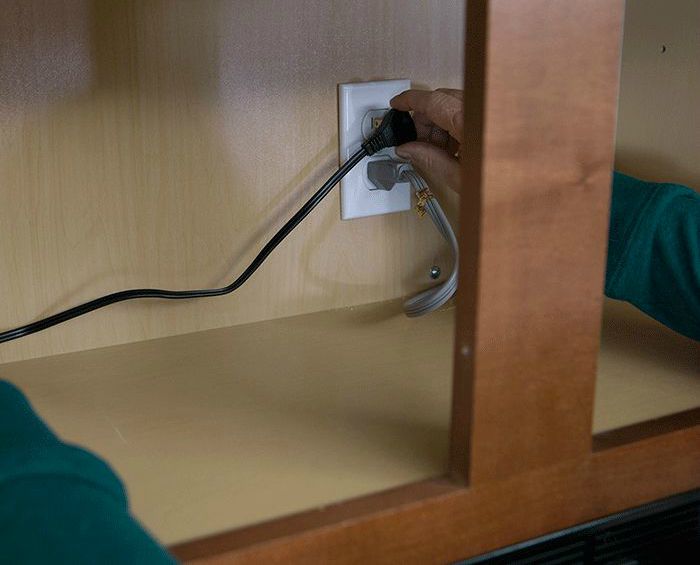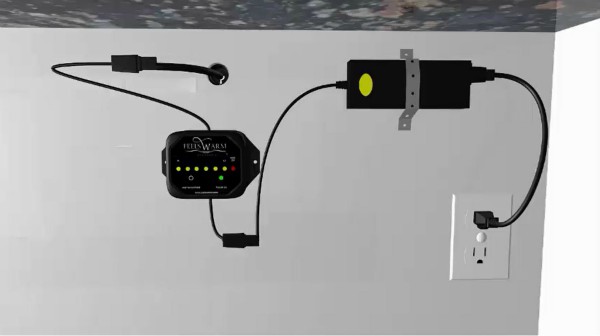 An outlet that is inside your cabinet is ideal for plugging in your heating mat and storing the cords and controllers.
What is the size and shape of the stone?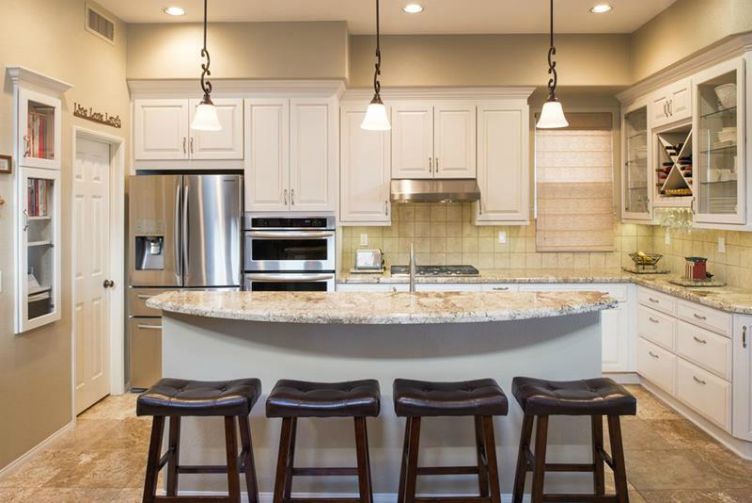 No matter how large or small your surface is, a mat can be designed to fit your needs. If you have unique curves or angles, the mat will mirror your surface exactly as heat does not radiate very far within stone.
Is the heated area an overhang?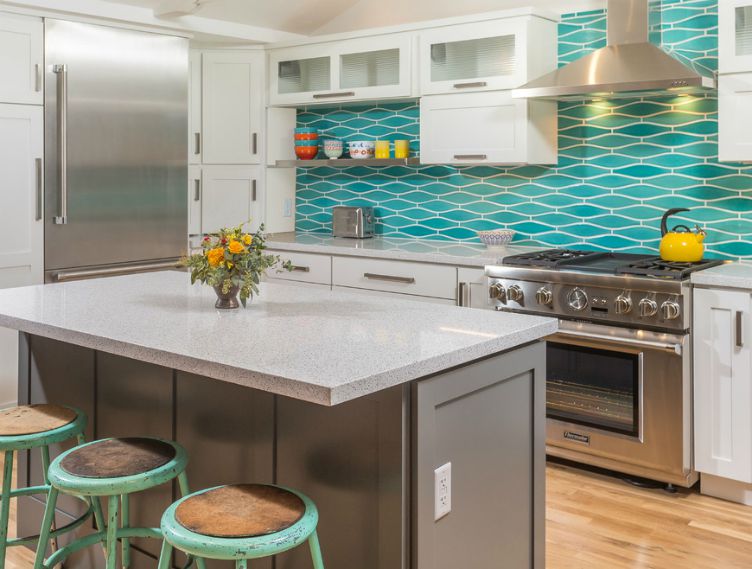 An ultra-thin countertop heating mat is the number one solution to heat the area that is exposed. Stick-on mats are made with a sleek black protective layer.
What does the bottom of the stone look & feel like?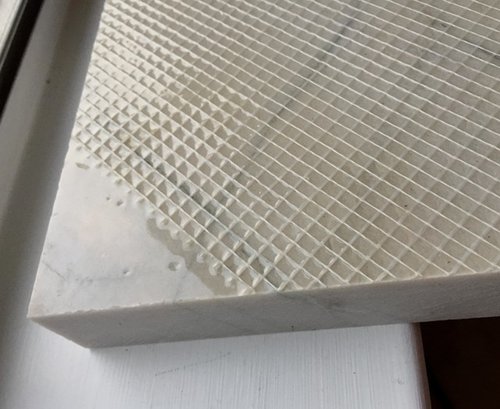 Epoxy (included with FeelsWarm mats) is needed if the underside of your stone is not smooth granite. (Any quartz, marble, wood, rough granite and other surfaces where pressure sensitive tape does not bond well). A peel test strip can be used to evaluate whether the surface of the stone will need the prep coating.
Are you heating two separated areas?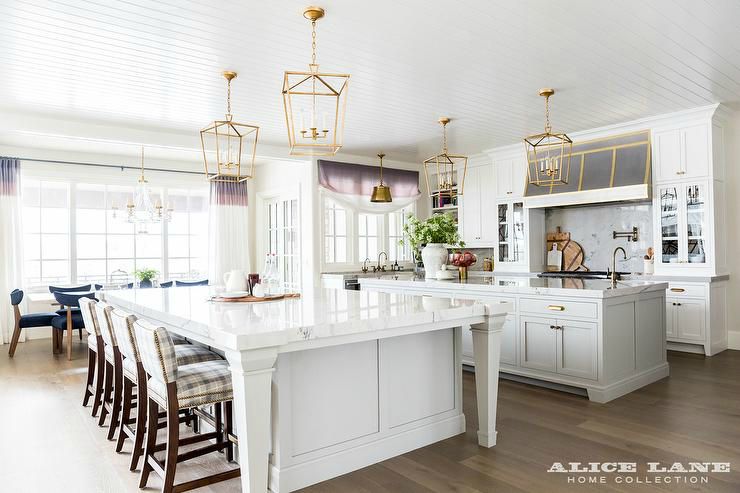 Custom heating mats can be joined together so that you only have to utilize one outlet. 
How thick is your stone?

Have an extra thick slab of stone? We can heat all ranges of countertops, with or without a wood support underneath. 
Are there any seams in the stone?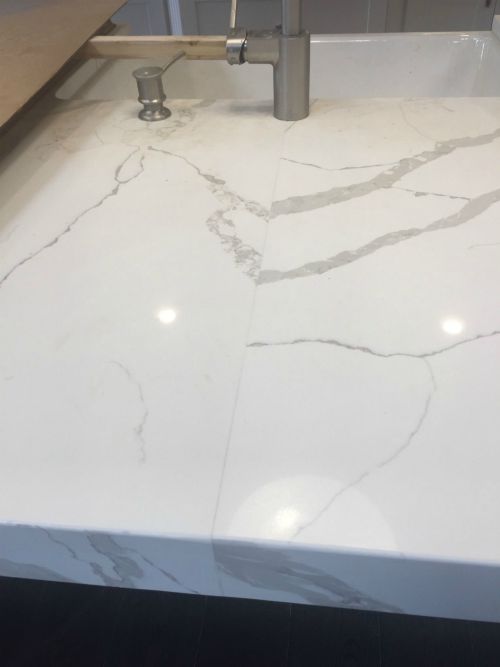 If you have an existing countertop, you don't have to worry about any seams. For new countertops, the heating mats can go on either side of the seam with no problem.
Will drawers or cupboards be in the way of the heating mat?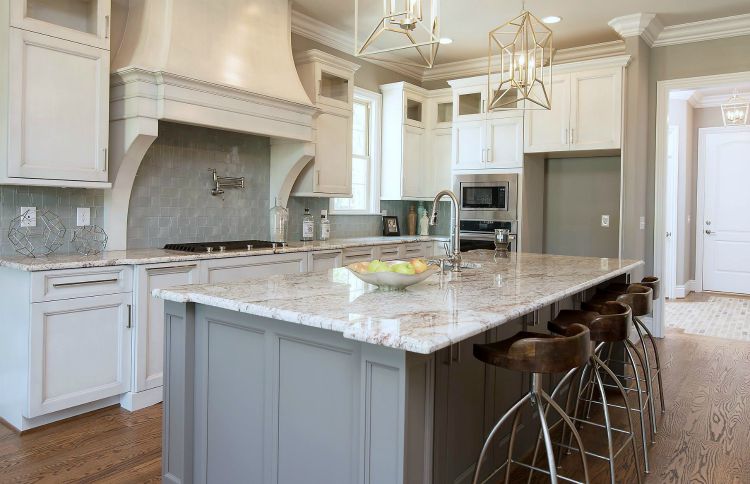 Simply let us know if you have a mounted drawer or cupboards underneath the heated area so that we can assure there is no interference with the heater's cord. 
Is your cabinetry open-faced or full plywood substrate?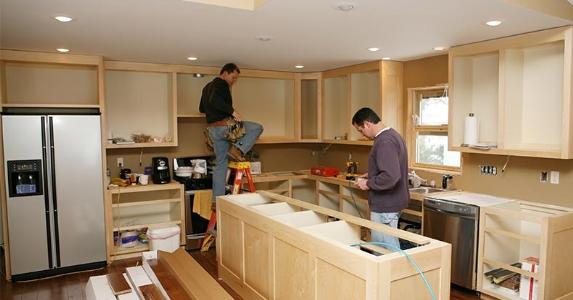 Regardless of your countertop's structure, you can apply heat either with a compressed heater or a stick-on heater.